After a less than stellar experience at Chantilly, my family and I decided to visit a different ice cream spot right after while visiting Harrison Hot Springs. This time, we went to Lakeview Gelato House which is part of Lakeview Restaurant – a place that serves fish and chips, burgers etc.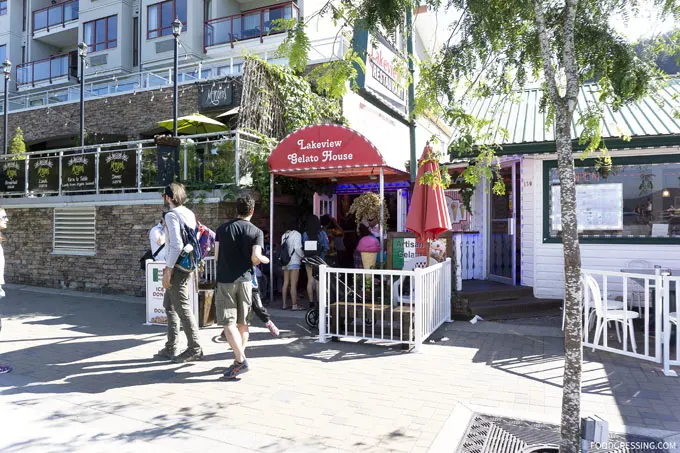 Note: None of the food in this review was complimentary. This review is done anonymously.
The interior of Lakeview Gelato seemed retro-inspired with wooden panels, red finishings and neon lights above.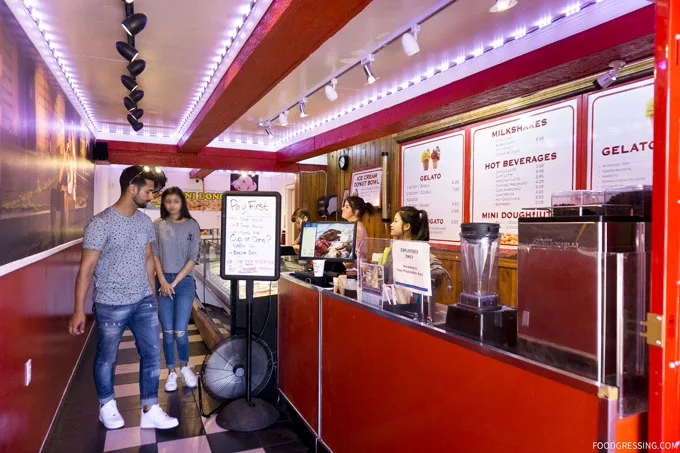 Customers can enjoy a single ($4.95) or double scoop ($7.95). Kid's cones ($3.65) are also available. They have quite a range of interesting gelato flavours like Caramel Macchiato, Taro, Black Forest, and Irish Cream.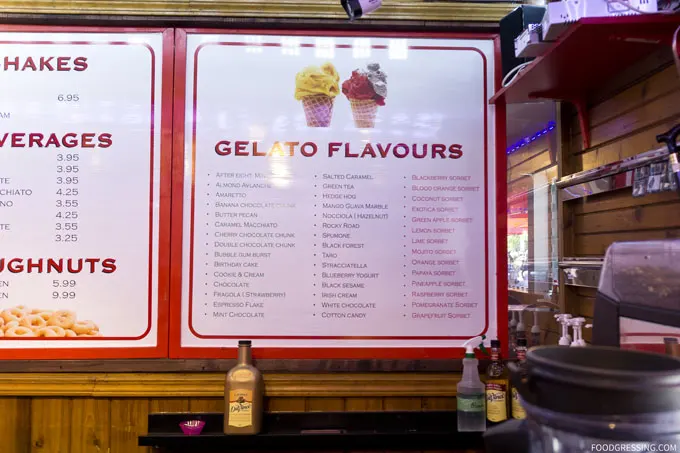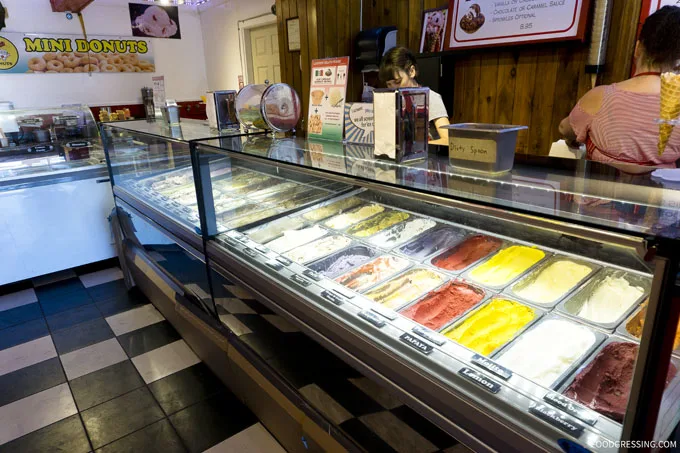 And unlike elsewhere, I quite appreciated the napkin dispenser available!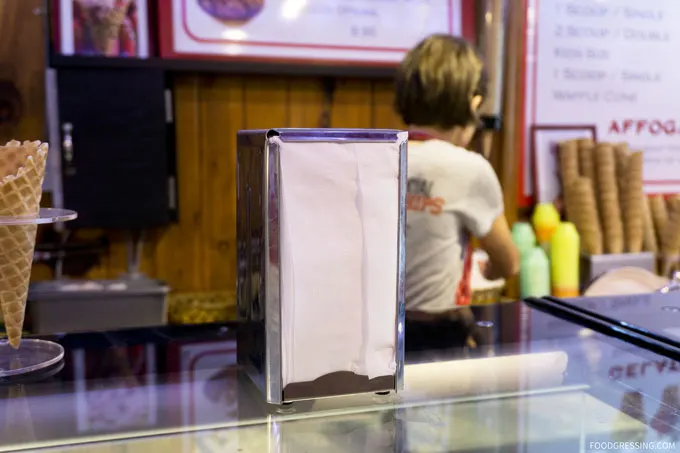 After sampling a few flavours, my son decided on the hedgehog gelato in a kid's cone. And the size of the scoop was quite reasonable for the price, I thought. The hedgehog flavour tasted just like Purdy's hedgehog chocolates but in ice cream form. Very delicious, but not overly sweet. I highly recommend it.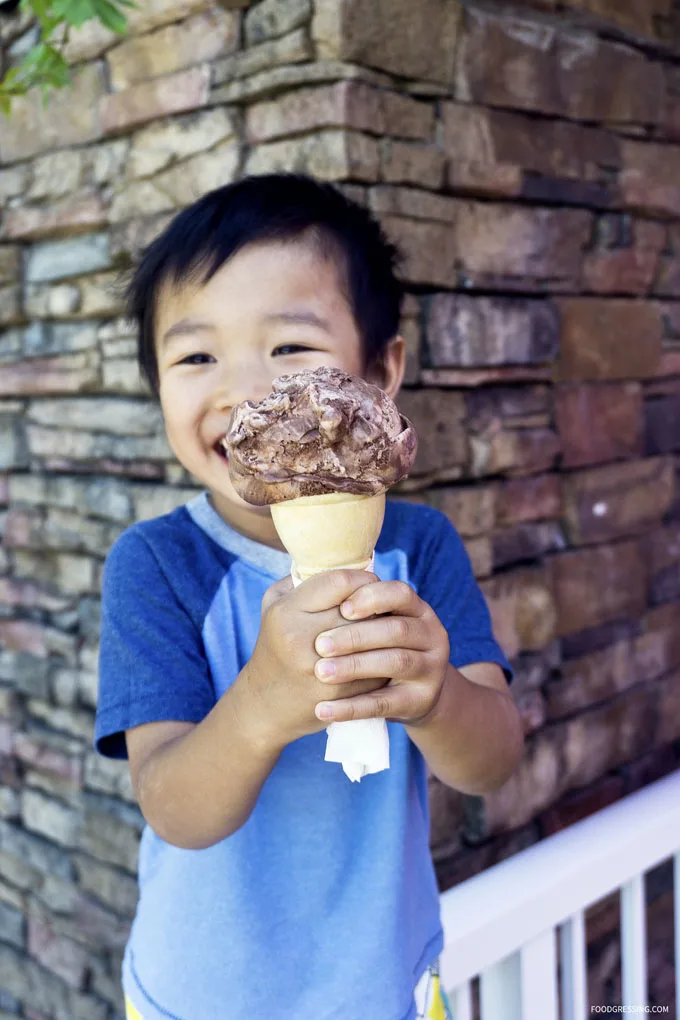 Overall Impression of Lakeview Gelato
Delicious ice cream, reasonable portions for the price, and friendly staff. Bonus points for the napkin dispenser being available. I would return to try more exotic flavours in the future. Rating: 4/5
Lakeview Gelato
Address: 150 Esplanade Ave, Harrison Hot Springs, BC