On our day trip to Harrison Hot Springs recently, my family and I decided to cool off from the summer heat at one of the local ice cream shops. We stumbled upon Chantilly Gelato & Ice Cream and decided to go for one of their dipped ice cream bars.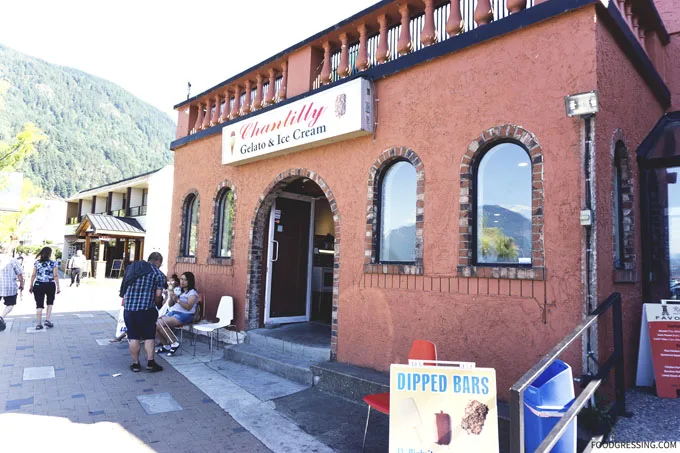 Note: None of the food in this review was complimentary. This review is done anonymously.
The dipped ice cream bars come in vanilla or coconut and the dips are either white or dark Belgian chocolate. Toppings include nuts and sprinkles.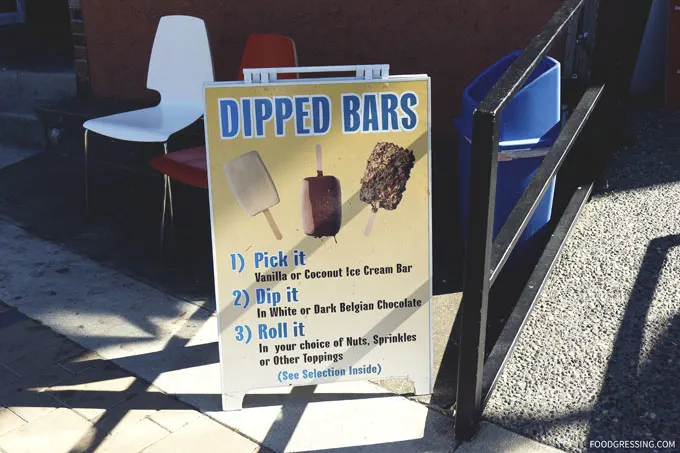 Unfortunately, the dipped ice cream bar was not executed as well as one would have hoped. It started off when the vanilla bar was overly melted by the hot chocolate dip. What resulted was a very soft ice cream centre. The girl who prepared my bar had to redo it a second time because the chocolate coating had come off completely while being rolled in hazelnuts. It was clear that the ice cream was too soft to support the chocolate shell.
The toppings were very crunchy but the enjoyment of the bar was short-lived as it melted too quickly. Furthermore, it seems that Chantilly is a bit stingy on the paper napkins as there was no dispenser available in the eating area. I had to ask the staff for napkins of which they just gave two sheets. Not good if your ice cream was melting faster than expected.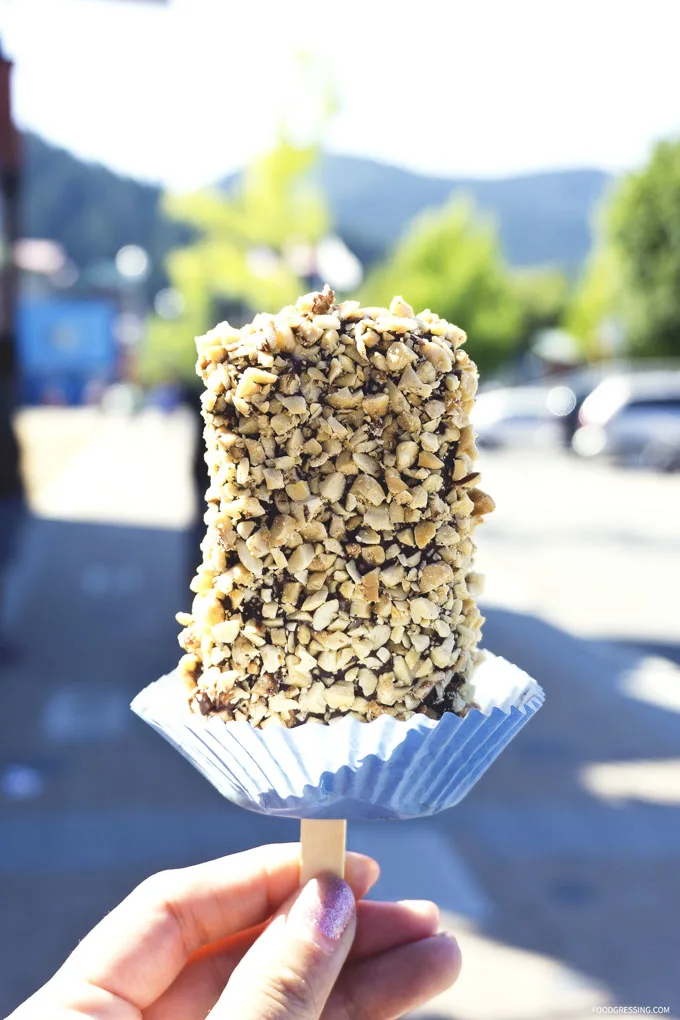 Overall Impression of Chantilly
With restrictions on paper napkins and a poorly executed dipped ice cream bar, I'd say Chantilly gets only a 2.5/5.
Chantilly Gelato and Ice Cream
Address: 234 Esplanade Avenue, Harrison Hot Springs, BC
Facebook: www.facebook.com/chantillyicecream/