Fans of Japan-based chain, Hokkaido Ramen Santouka, have a reason to rejoice. Santouka West Broadway had their grand opening on January 31 and is located at 558 West Broadway near Cambie Street. Santouka's first Vancouver location is at 1690 Robson Street and is known for long line-ups. I decided to pop in for a solo lunch this past week.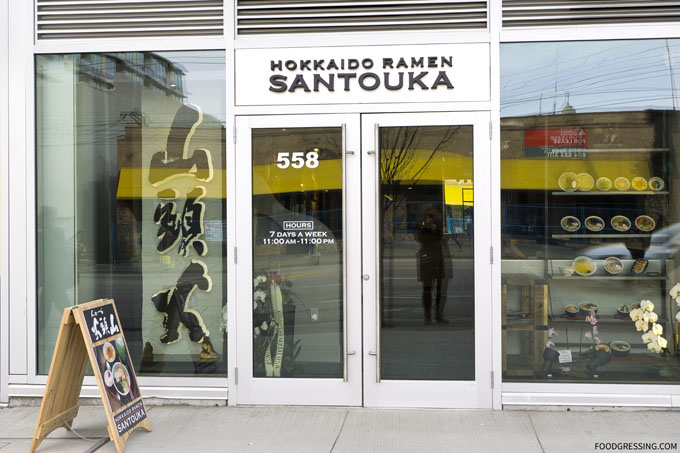 Larger & Modern
Santouka's newest location is larger than the Robson one with 44 seats (versus 36 at Robson). I was quite impressed with how much more comfortable this restaurant with the added space. The interior is also more modern and chic with dining tables and cozy banquettes as well as a bar near the kitchen at the back. According to the Georgia Straight, they have incorporated some decor pieces from the Ainu. The Ainu are the indigenous people of northeastern Japan (including Hokkaido) and easternmost Russia.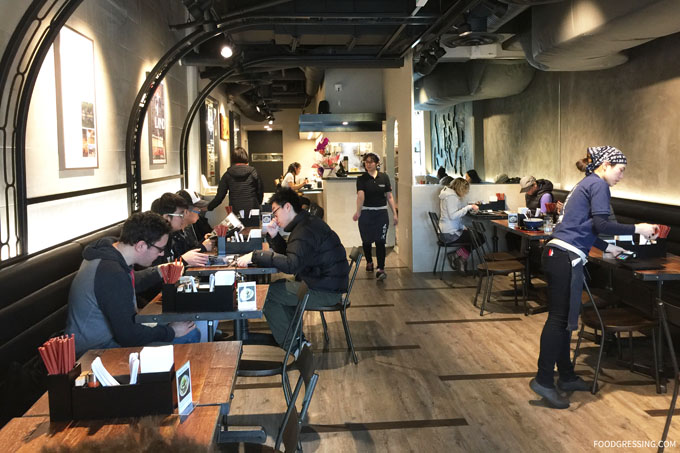 If you sit along the bar, you can watch all the action in the open kitchen.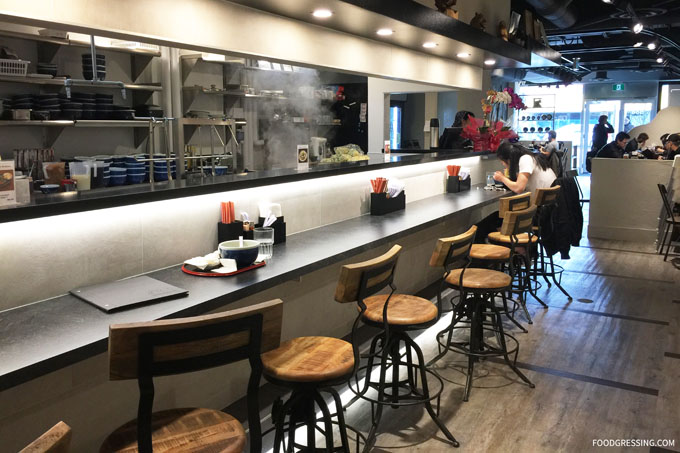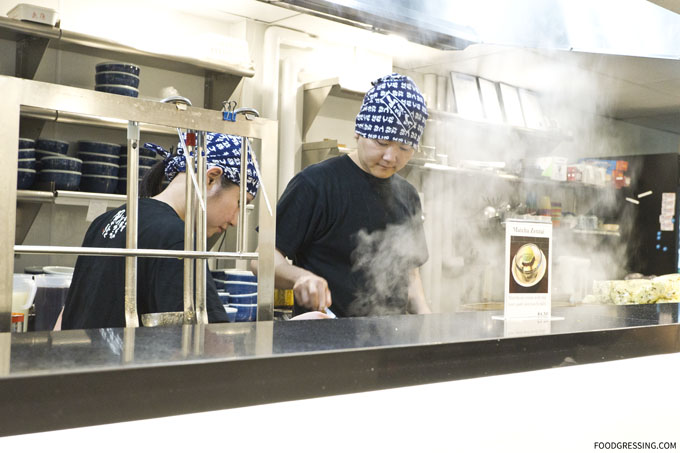 HOKKAIDO RAMEN SANTOUKA MENU
Exclusive at this West Broadway location is the jalapeno ramen and the zangi (the Hokkaido recipe for chicken kaarage). Regular menu items include their signature ramen, tsukemen, cold salad ramen, rice bowls, toroniku ramen and more. They also have combos with ramen and a rice bowl. Appetizers include toroniku (simmered pork jowl), goro-niku gyoza (fried pork dumplings) , tofu and shrimp salad and more. Below are photos of the menu.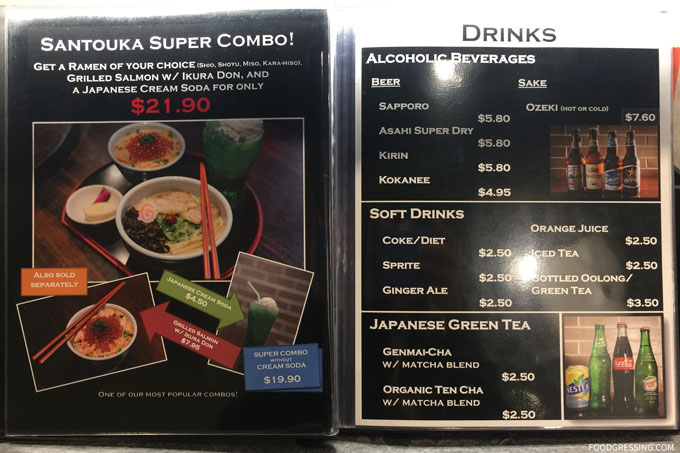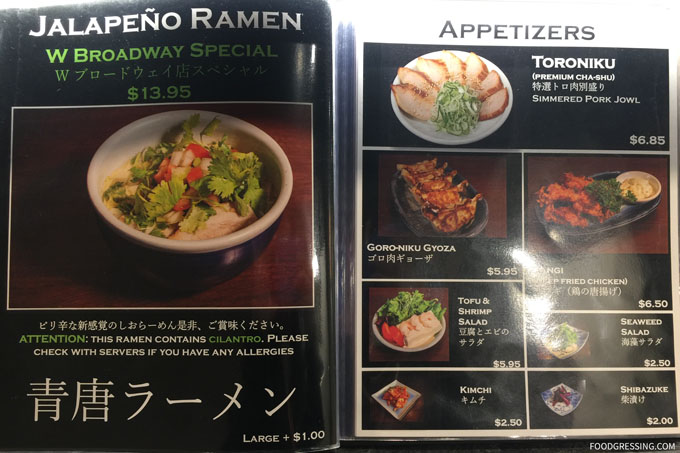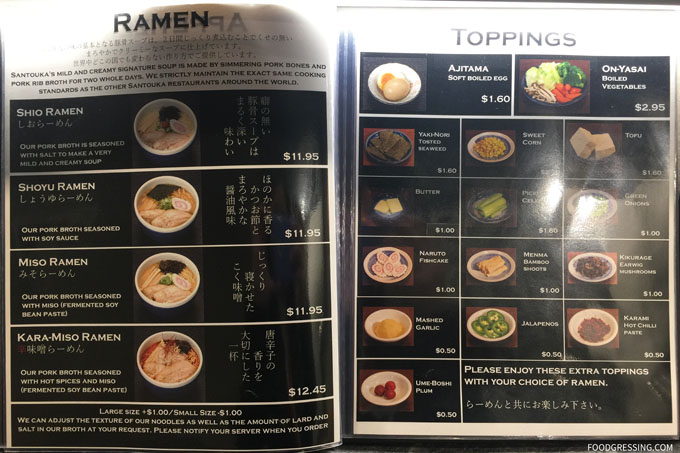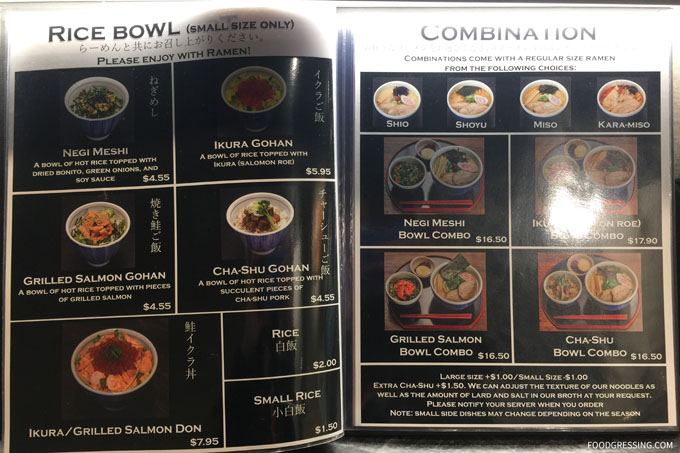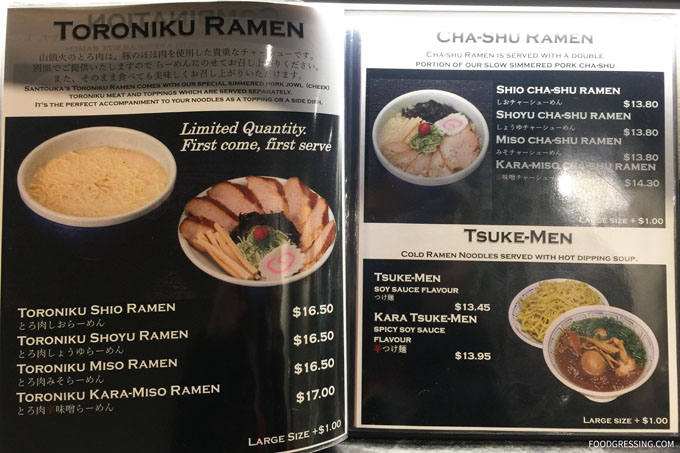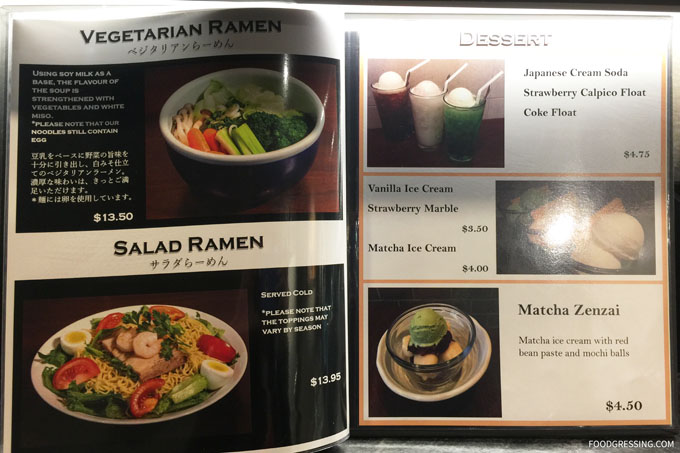 What I Tried
For my lunch, I simply went with my favourite at Santouka, a shio ramen ($13). The kitchen is fast and the ramen was presented to me within 5 minutes of ordering.
Santouka's mild and creamy signature soup is made by simmering pork bones and rib broth for 48 hours. You cannot go wrong with the shio ramen, where the pork broth is seasoned with salt. The soup is creamy, flavourful and very drinkable while the pork cha-shu is tender and is not overly fatty. Their noodles are al-dente but one note is that they are pre-packaged and machine made noodles. For house-made noodles, there is Ramenman.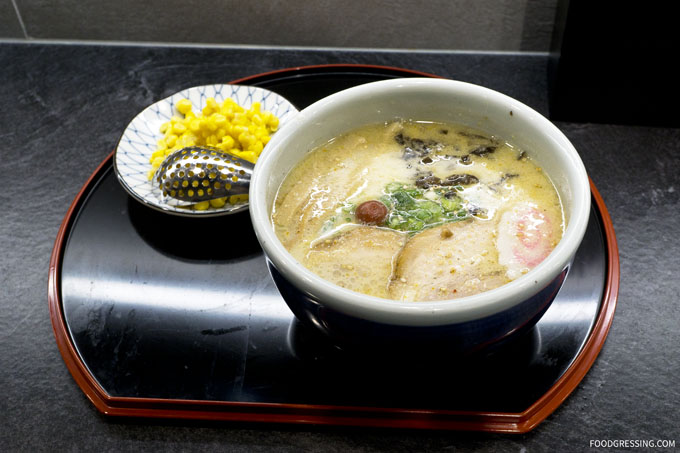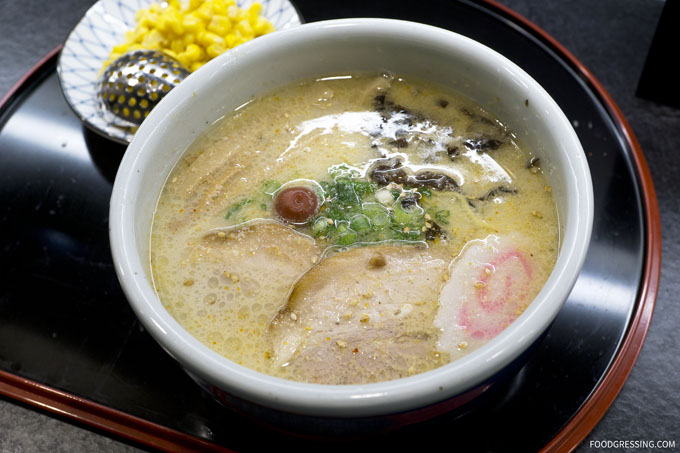 I love some sweet corn in my ramen and this extra topping costs $2.20 at Santouka. Definitely pricey considering how much you get. At Yah Yah Ramen, I paid $1.60 for corn and portions are about the same as Santouka. It made me want to bring my own grocery-store bought canned corn.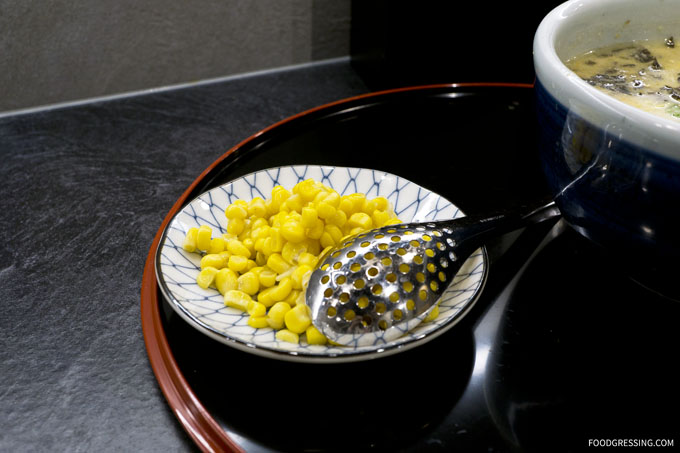 Flavourwise, I have no complaints. But portion-wise, there could definitely be some improvement. My bowl of shio ramen with corn cost $17 including tax and tip. Unfortunately, I wasn't all that full! I had a look at Santouka West Broadway's Yelp page and a few other reviews also complained that the portions were small for the price. Seems like I'm not the only one.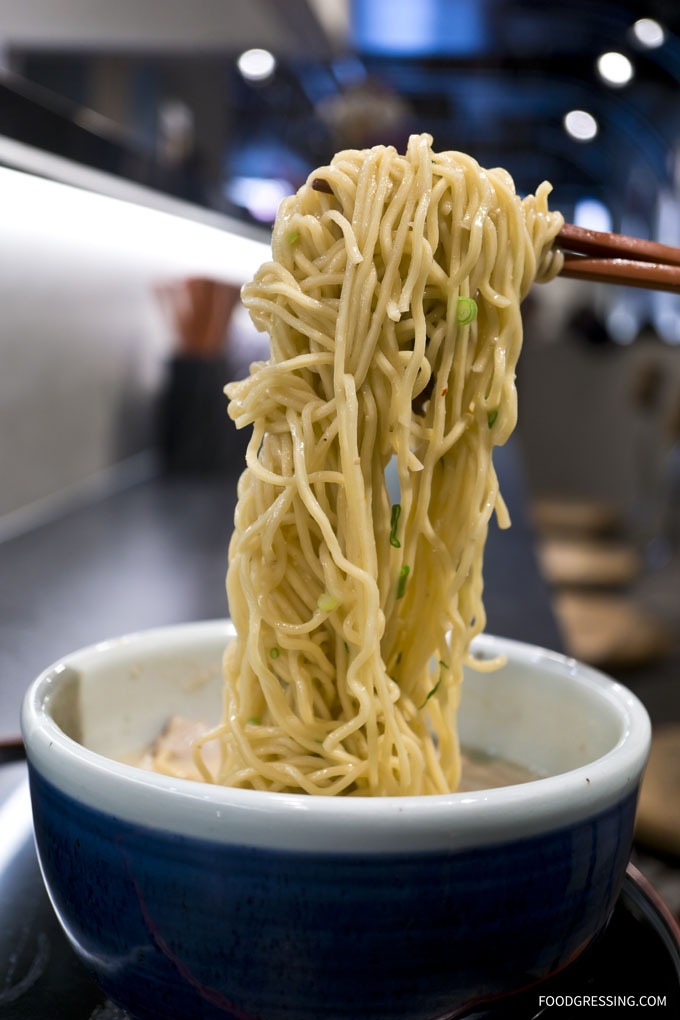 Overall Impression of Santouka West Broadway
My experience at the new Santouka West Broadway was satisfying in flavours, service and atmosphere but not so much in terms of portions. Even some extra noodles would help! Rating: 3.5/5
Website: www.santouka.co.jp/en/shop-foreigin/canada/foreign02-003