Just when you think there are enough ramen restaurants in the West End, a new one pops up. The Ramenman is the newest addition to the West End's Japanese ramen scene. It is located on Bidwell and Robson, and a block away from the very popular Hokkaido Ramen Santouka and Marutama Ramen. I popped into The Ramenman this past weekend on two occassions for lunch to see how well their ramen fairs in an area where ramen joints are aplenty.
Hipster Chic
At first glance, I could have mistaken The Ramenman for a coffee house. Jazz music played in the background while industrial style lights hung above their single communal table. Some of the staff donned chic industrial aprons which reminded me of baristas. The vibe of the restaurant kind of put me in the mood for a latte to go with the ramen. But I digress. I was there to try their ramen.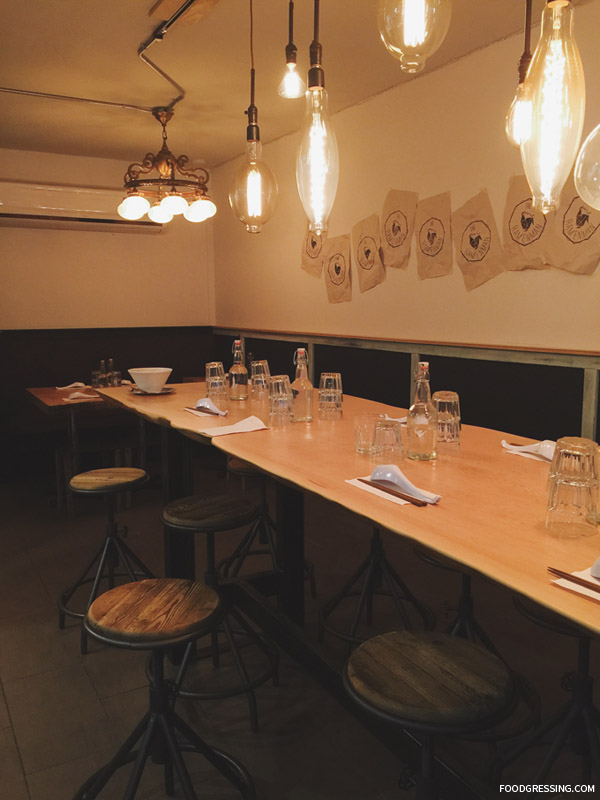 Soft Opening
The Ramenman is currently in a soft opening phase. They are open for dinner (5:30 pm – 10 pm) from Wednesday to Sunday and for lunch (12 pm – 3 pm) on Saturday and Sunday only.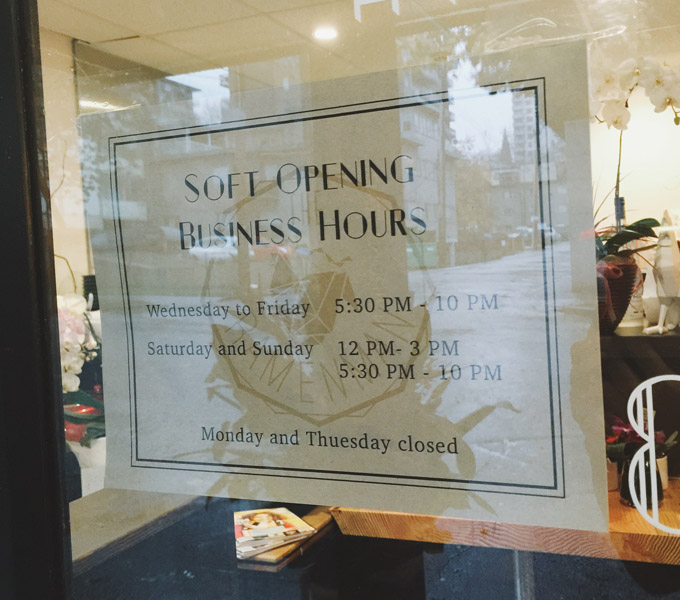 The Ramenman Menu
All of the ramen at The Ramenman is in chicken broth. Their soft opening menu has three ramen options: with clams ($11.50), in a chicken stew (thicker broth $10.50) or regular chicken soup broth ($9.50). For all ramens, you have a choice of char-sui: pork, chicken or one of each.
They also have an appetizer plate ($5.50) with char-sui, ramen egg, Japanese leek, bamboo shoots, spinach with green onion oil and chili pepper. Additional toppings can be ordered as well.
One of the owners noted to me that the char-sui is prepared using the sous-vide technique. Therefore, you should expect the meat to be very tender and moist, but a bit pink. The owner explained to me that it was becoming more popular in Japan to employ the sous-vide technique as people are more health-conscious. The meat is prepared with less oil using sous-vide compared to traditional barbeque methods.
What I Tried
On my first visit, I tried the ramen with clams, pork and chicken char-sui ($11.50). Other ingredients included green onion, red onion, parsley, garlic, black pepper, green onion oil and truffle oil. My bowl came out rather quickly within five minutes of putting in my order. The broth was indeed flavourful while the noodles had a nice chewy and springy texture. The pork and chicken cooked sous-vide were tender, moist and slightly pink. The ramen was overall good but I felt like there was too much of a mix of flavours from the clams to chicken to pork.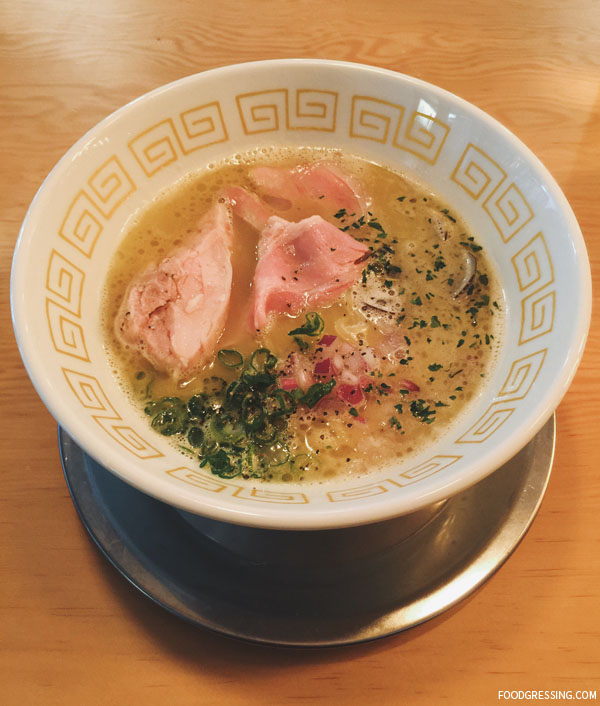 0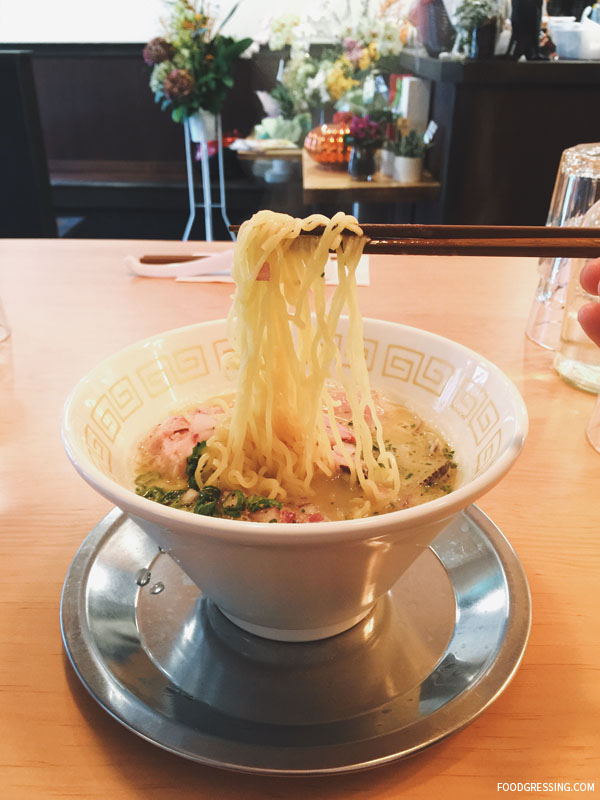 On my second visit, I decided to simplify a little by going with a regular chicken broth ramen with pork char-siu only. This time, I found the flavours to be more enjoyable. The bowl came with a ramen egg, bamboo shoots, Japanese leek, green onion, garlic, green onion and truffle oil. The bamboo shoots added a sweet flavour while the yolk of the ramen egg was not overly runny.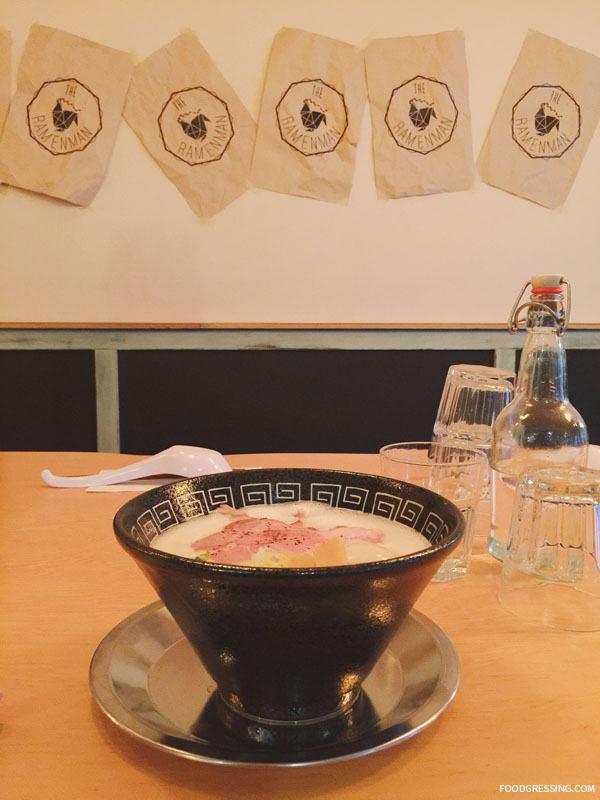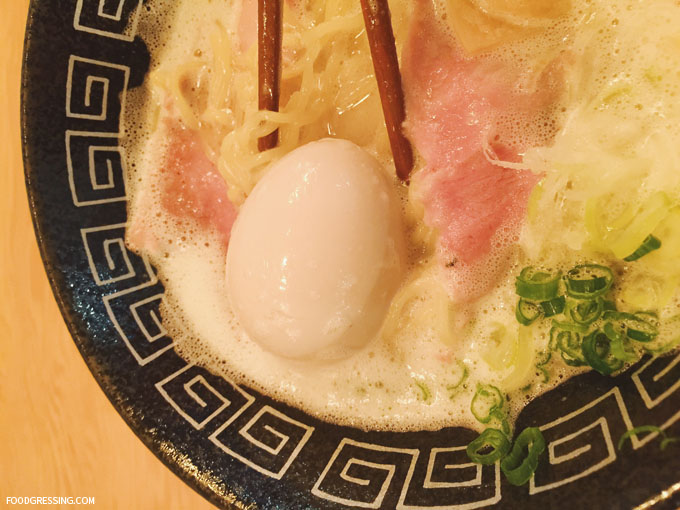 On both visits, I easily finished my ramen bowls though I was not totally full. I think the additional toppings or char-siu would be worthwhile.
Overall Impression of The Ramenman
The Ramenman distinguishes itself from other ramen restaurants by preparing the char-siu sous-vide. The result is more succulent, tender and moist meats without the heaviness and greasiness. In this sense, their ramen feels lighter than the ones from Hokkaido Ramen Santouka. I preferred the flavours of the regular chicken ramen with pork versus the one I had with clams, pork and chicken. With the current portion size, I think ordering additional toppings or cha-siu would make it more satisfying. There is potential in The Ramenman and I would be interested in seeing what they offer in the future. Rating: 3.5/5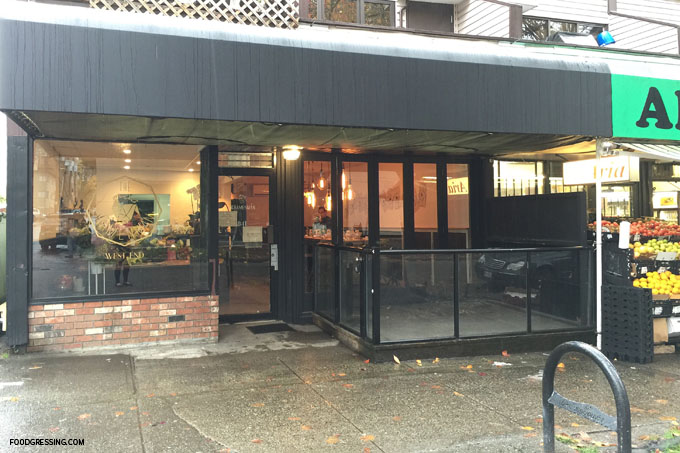 Facebook: www.facebook.com/The-Ramenman-172684076409030/