If you check out Groupon food deals in Vancouver, you may notice that Capstone Tea and Fondue regularly has afternoon tea deals.  I had previously visited Capstone Tea and Fondue on Robson Street and found the afternoon tea experience there overall positive.  As a result, I was interested in trying out Capstone Tea and Fondue's other location in Richmond.  The voucher was $29.95 for an afternoon tea experience for two.  My friend and I visited Capstone Tea and Fondue last week with hopes of at least an equally good afternoon set as the one on Robson.  Unfortunately, this was not the case.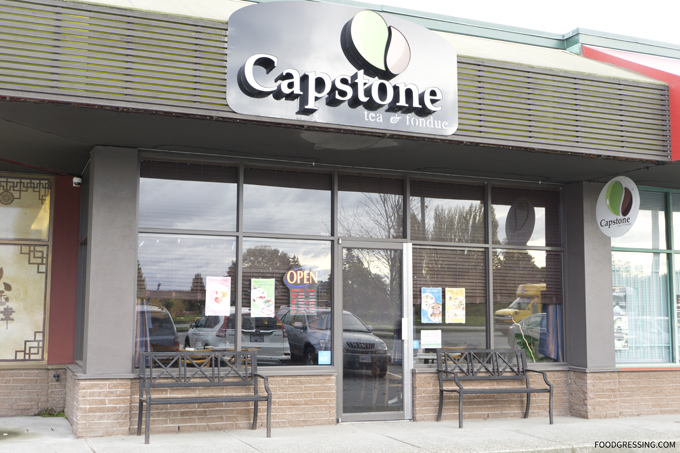 When we arrived there, there was one staff member working and no other customers at the time.  There are a mix of dining tables and booths available.  We decided to sit at a table close to the entrance.
Tea Selection
To start, the selection of tea included in the voucher was disappointing.  It was limited to less than a handful of options.  Other blends were available  for an extra $2.  I went with the black tea while my friend had the Earl Grey and both had no extra cost.  We were each given individual tea presses.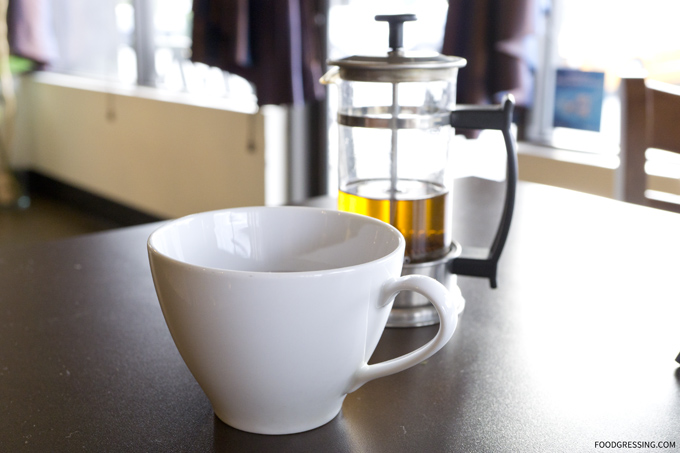 Afternoon Tea Set
The afternoon tea set came in a two-tier stand and included macarons (strawberry and chocolate), blueberry muffins, mango mousse, coffee jello, pecan danishes, cracker with cream chese and salami, croissants, scones, mash potatoes with their "signature" white sauce, and sandwiches (egg salad and tuna salad).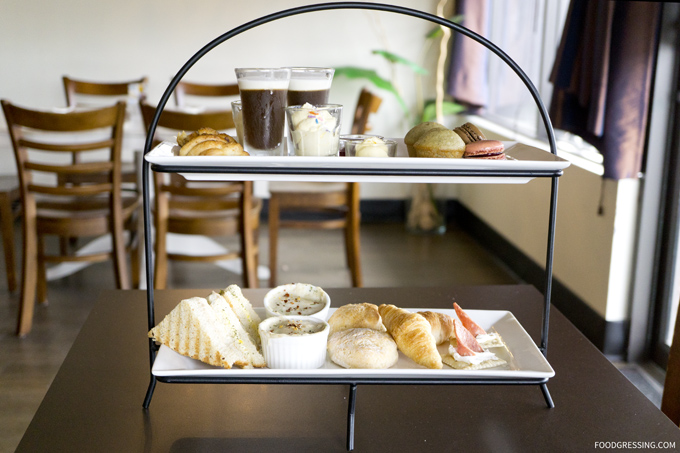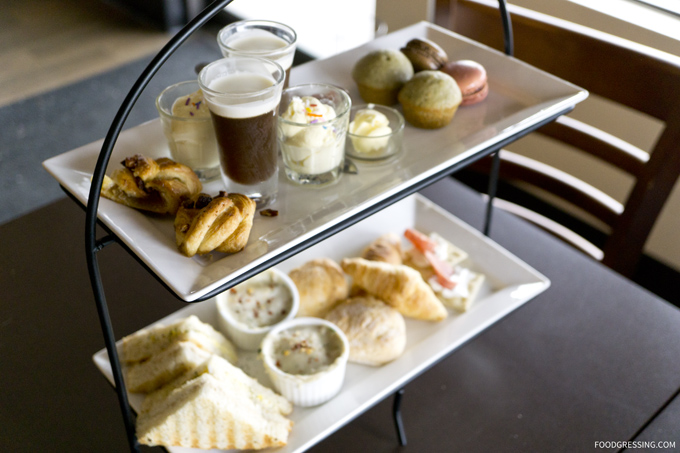 Looking at the tea set, a lot of the items appeared average and like what you could buy in the bakery section of a grocery store.  For example, the blueberry muffins looked like the ones you would get in a set of 6 or 12 from Safeway.  The scone and croissant were underwhelming:  they were a bit dry, and not very buttery and flaky.  It seemed like it there was more bread than salad in the tuna and egg sandwiches.  The pecan danish was the better pastry of the bunch.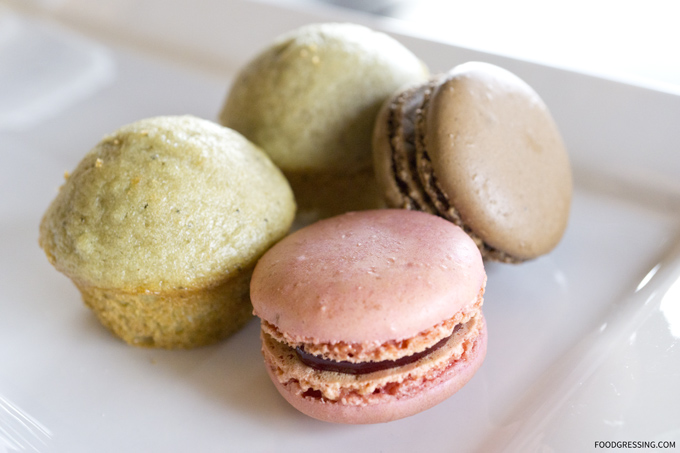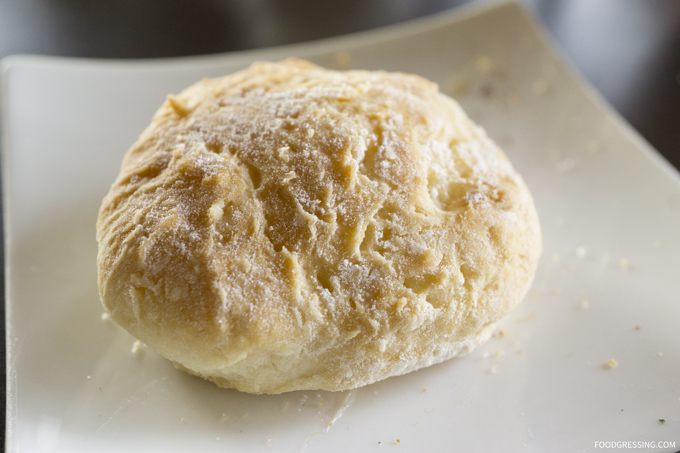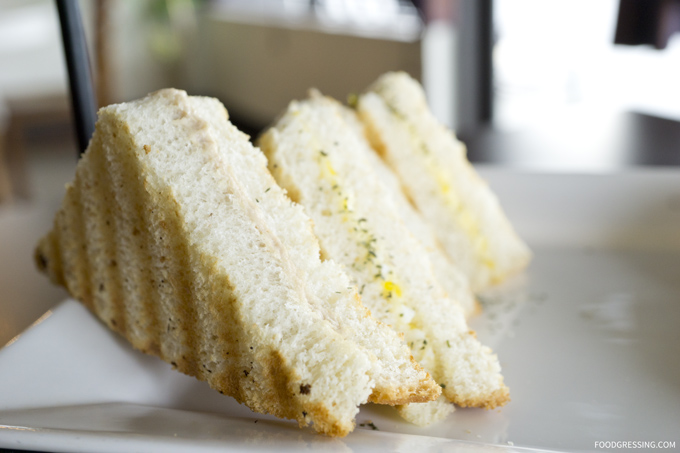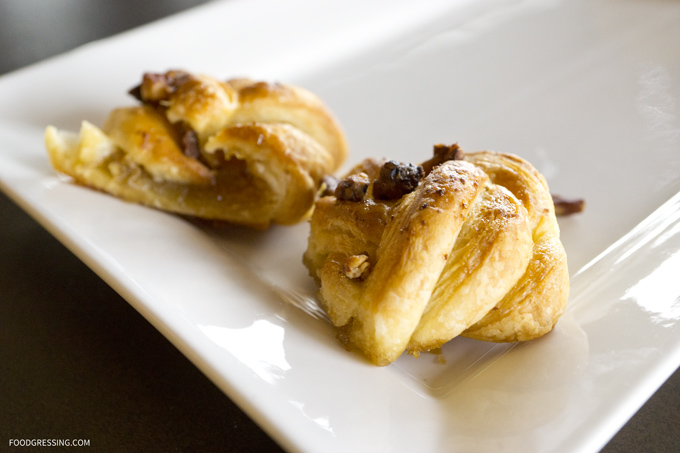 Some items seemed like cheaper, filler items.  There were mash potatoes with "signature" white sauce in a ramekin.  Mash potatoes for high tea?  I always considered afternoon tea more of an elegant experience so providing mash potatoes seemed to "cheapen" it.  I also did not think their signature white sauce was anything to brag about.  T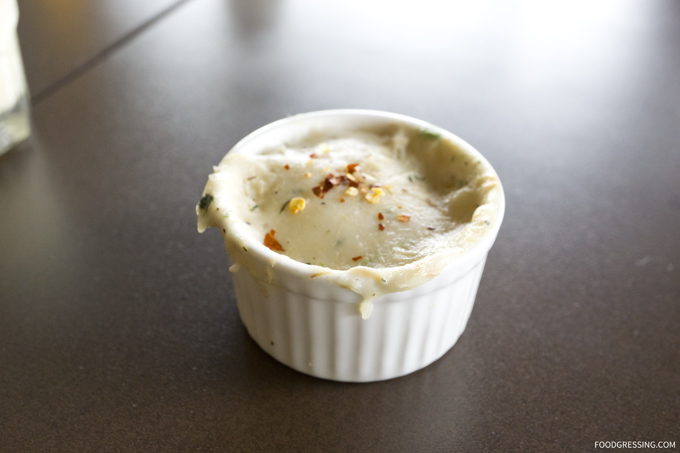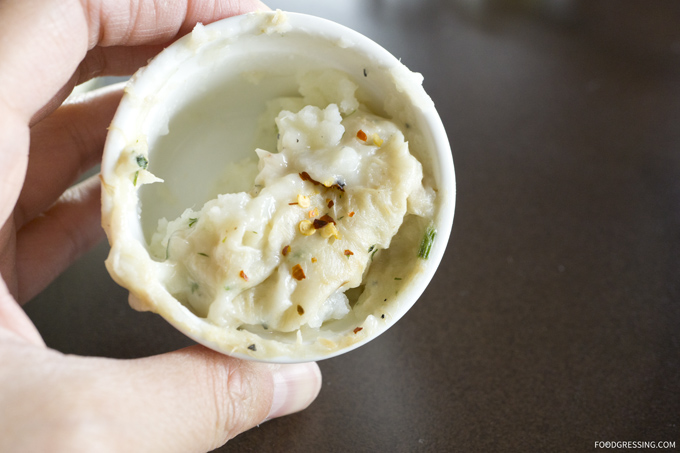 The set included coffee jello which seems like a cheaper, easy item to make.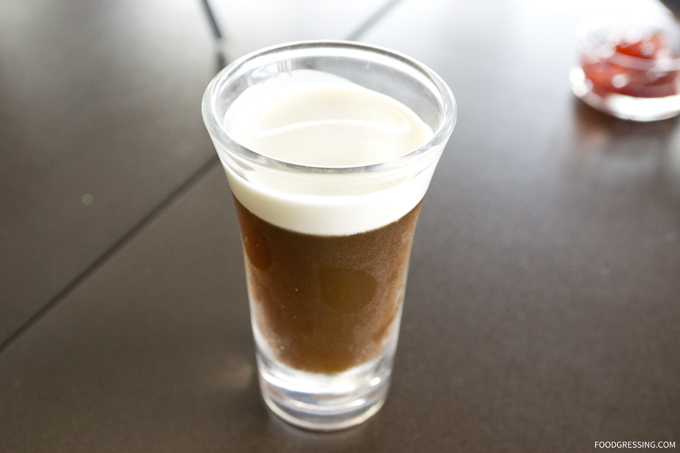 The cracker with cream cheese and salami was nothing special and tasted like it was made from items you could buy at a grocery store and put together as a cheap ]appetizer for a potluck.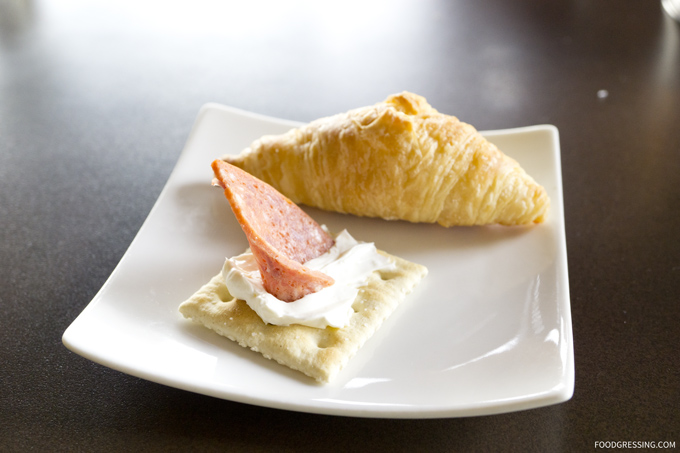 Overall Impression of Capstone Tea and Fondue

I was greatly disappointed by the afternoon tea set at the Capstone Tea & Fondue in Richmond.  I felt like there were some cheap filler items like mash potatoes and jello.  The baked goods were of grocery store bakery quality or worse.  There were a lack of choices for tea as well without additional cost.  I do not recommend the afternoon tea set at all and felt like it was not even worth the value of the Groupon ($15 per person) let alone the full value ($28 per person). Rating: 2/5