The latest entrant to Vancouver's bubble tea scene is Taiwanese-based Xing Fu Tang. Their shop opened up a few weeks ago in the South Cambie Neighbourhood in Vancouver at 3424 Cambie Street.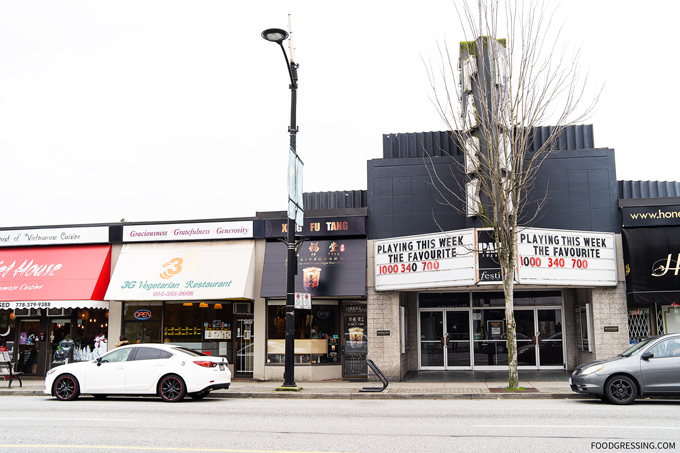 Since opening up for business, Xing Fu Tang has generated a lot of interest from bubble tea lovers in Vancouver. Customers reported having to line up for almost an hour. Yesterday, after Christmas brunch at Dockside, I visited Xing Fu Tang where the lineup was minimal.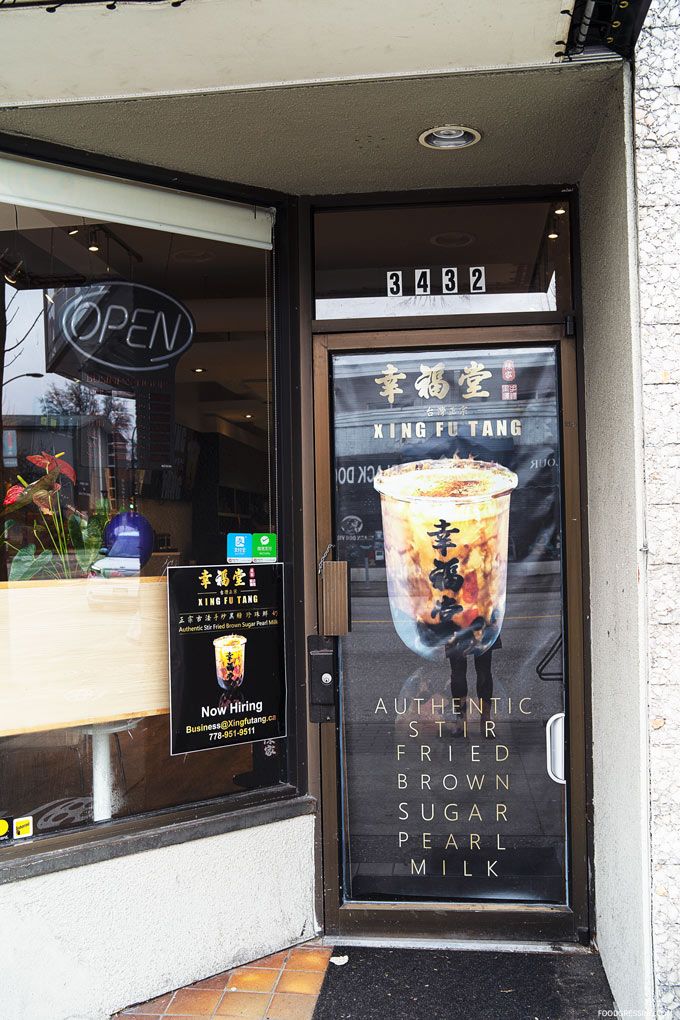 Stir-Fry Brown Sugar Pearls
What makes Xing Fu Tang unique is that they stir-fry their tapioca pearls in brown sugar in order to add an extra charcoal flavour to the drink. Customers can watch the stir-frying process right at the counter. Here's a video that I took.
All ingredients are imported directly from Taiwan and follow the same recipe as their stores in Taiwan.
Xing Fu Tang Canada Menu
The drinks at Xing Fu Tang range between $6.50 – $6.95. Drinks that feature the brown sugar pearl include the Brown Sugar Pearl Milk, Brown Sugar Pearl Milk Tea, Brown Sugar Pearl Black Tea Latte and Brown Sugar Pearl and Herbal Jelly Milk.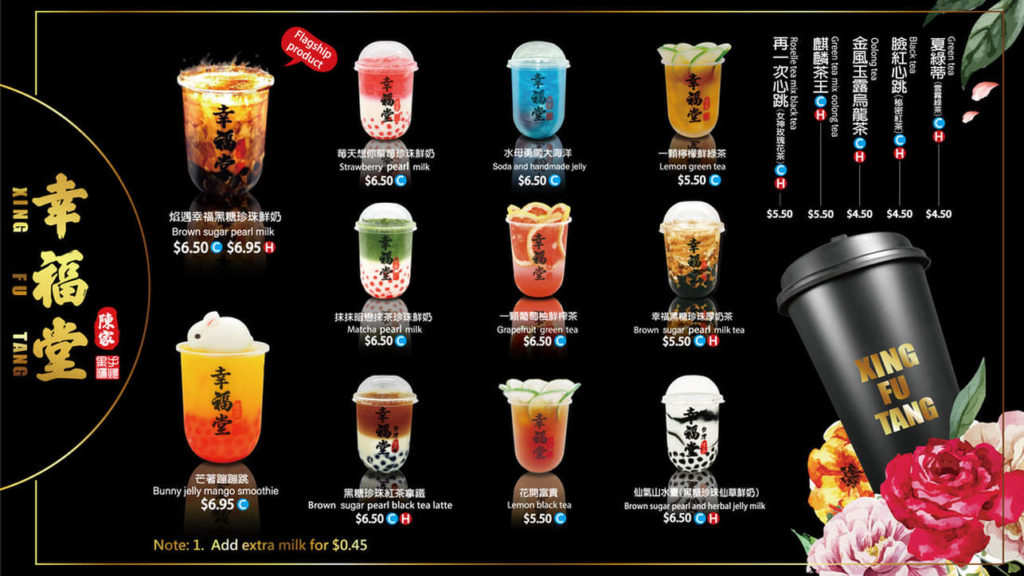 Other drink offerings include Matcha Pearl Milk; Soda and Handmade Jelly; Lemon Green Tea and so forth. They do not offer customization options for ice level and sweeetness.
Xing Fu Tang Vancouver Interior
The modern interior of Xing Fu Tang Vancouver features a few dining tables for two and a counter by the window.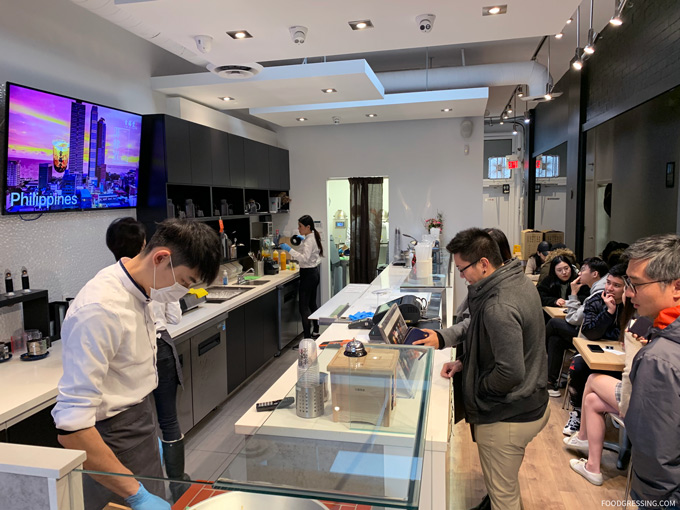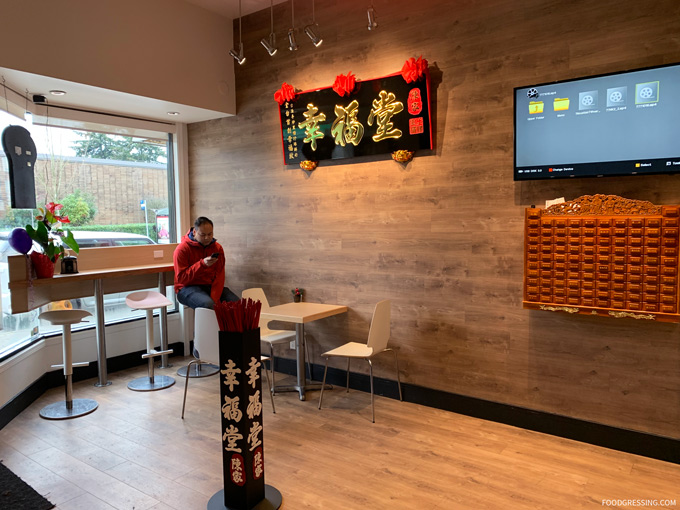 Xing Fu Tang is known for having in-store interactive activities for customers and a culture of spreading "joy, warmth and love." At the Vancouver location, you can randomly pick out a fortune stick which has a number on it. You then find the corresponding fortune in a cabinet on the wall. I got #86 and the fortune was, "It is not the end of the road if you make a turn."
What I Tried
I tried the Brown Sugar Pearl Milk ($6.50) and the Matcha Pearl Milk ($6.50).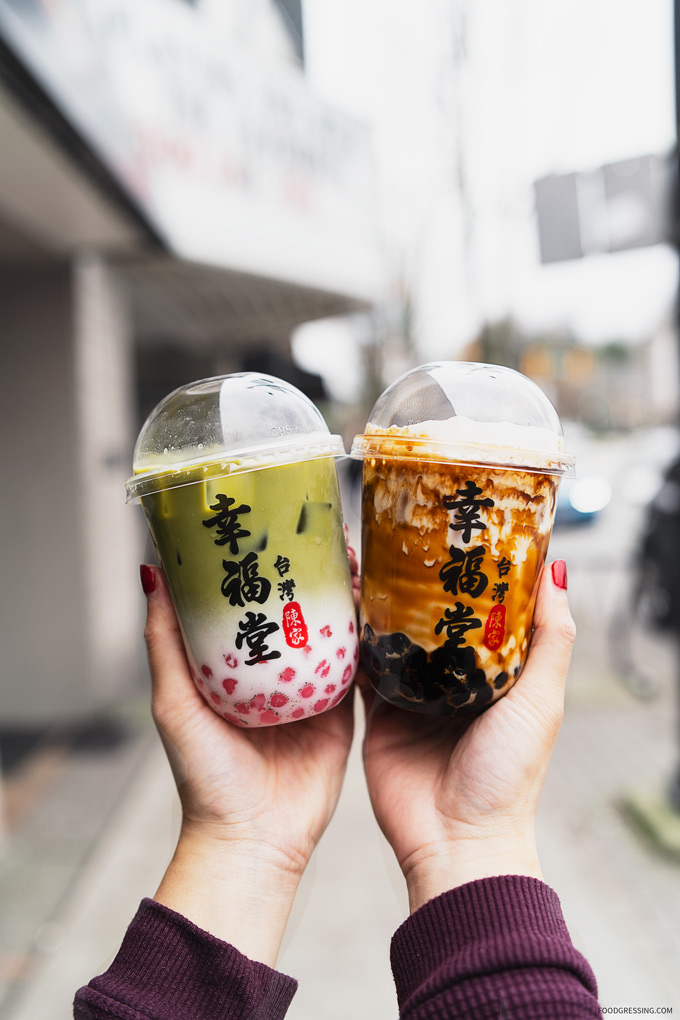 The top layer of the Brown Sugar Pearl Milk is torched like a crème brûlée and has a bit of caramelized texture.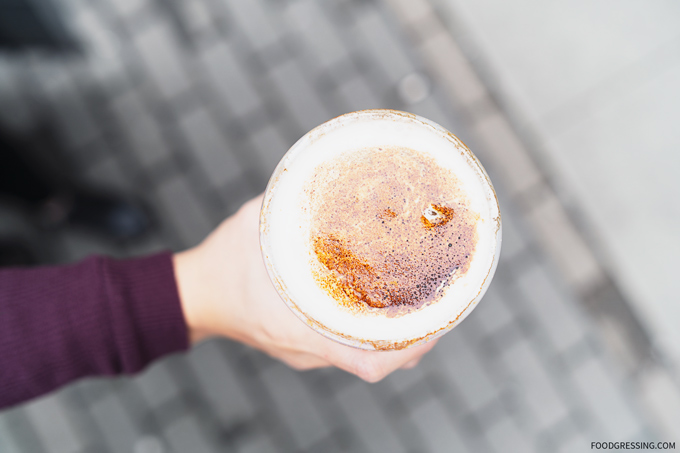 The pearls are warm while the rest of the drink is cold so it's interesting to hold the drink by the bottom and feel the heat.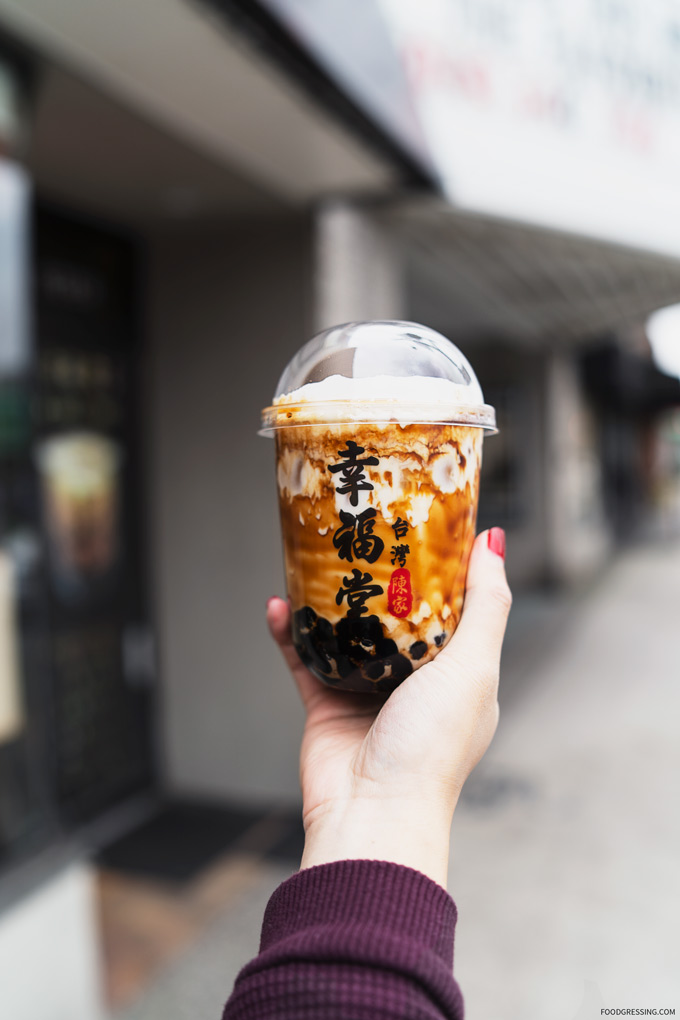 After mixing up the drink a bit more, I found the Brown Sugar Pearl Milk to be nicely creamy and milky. The drink tasted of a mix of brown sugar, caramel and roasted milk tea. It wasn't overly rich which was nice. The pearls were on point being soft and chewy and properly cooked on the inside.
The Matcha Pearl Milk had a very decent matcha flavour but not an overly bitter aftertaste. The pink pearls didn't have a distinct flavour to them but were appropriately chewy although were a bit firmer than the brown sugar pearls.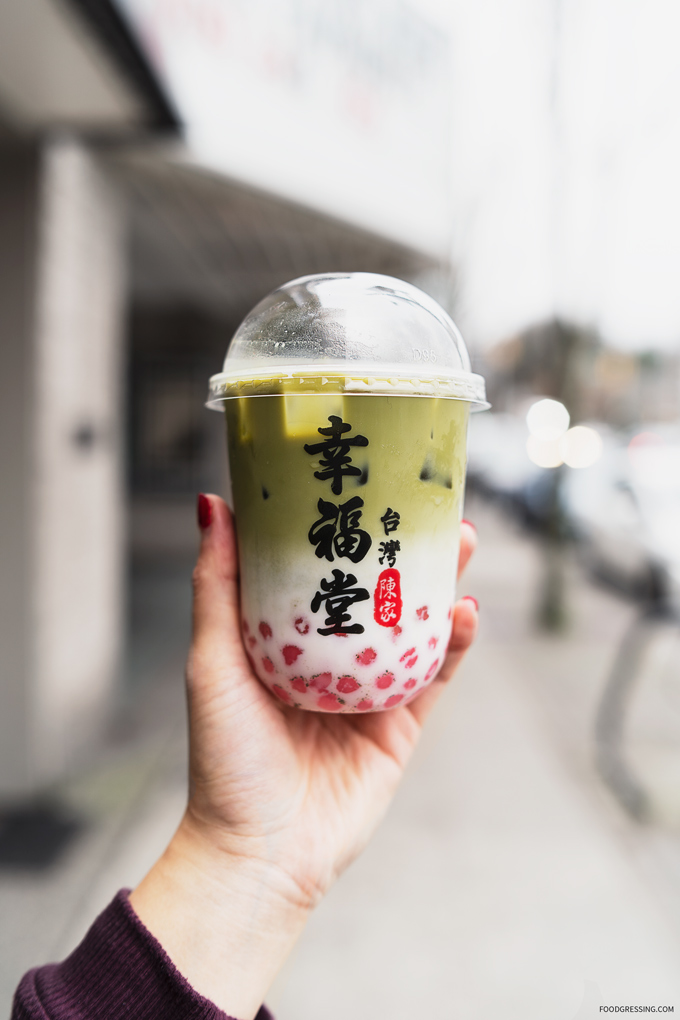 Parking
There is metered parking on Cambie. You can find free Parking on West 18th Ave and West 19th Ave between Yukon Street and Manitoba Street.
Overall Impression of Xing Fu Tang
I enjoyed the drinks that I tried from Xing Fu Tang but the Brown Sugar Pearl Milk Tea moreso than the Matcha Pearl Milk tea. I also liked the fact that you get to see the pearls sweetness. I would be interested in trying more of their Brown Sugar Pearl offerings. Rating: 4/5
Xing Fu Tang
3432 Cambie St, Vancouver, BC
www.xingfutang.ca