Beaches. Sun. Island time … that's not all the Caribbean is known for.
It's also known for its delicious food!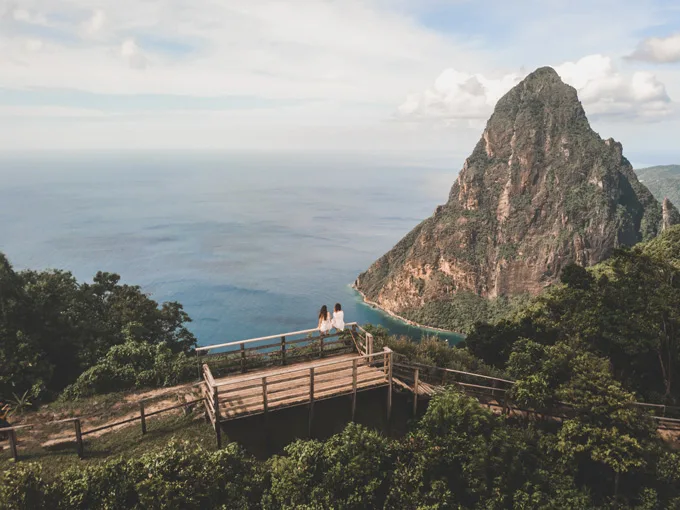 Did you know the cuisine of the West Indies has been established within many Canadian major cities since mass immigration of people from the Islands in the 1970s?
Typically, the culture is known to enjoy their unique beers and rums, however, a nice glass of wine can still be enjoyed with many the bold flavour profiles of your favourite Caribbean dishes.
This pairing can be tricky, because you would have to choose a wine that does not intensify the flavours of spice that are often found, but rather one that complements it.
We've put this little guide together to help you out.
Innsikillin Riesling Pinot Grigio
The Inniskillin Riesling Pinot Grigio boasts flavours of juicy pear, melon, and peach.
This medium bodied wine pairs well with the rich flavours of Caribbean food favourite Rasta Pasta.
Take sips of this wonderful drink in between bites of this savoury pasta to level up this dish.
Available at Wine Rack for $14.95/750mL.
Tom Gore Cabernet Sauvignon
Oxtail is a fall off the bone delicious, stewed beef Caribbean dish that never disappoints
Pour yourself a glass of Tom Gore Cabernet Sauvignon made with fig preserve, herbs and honey while eating this dish to experience its full rounded flavours.
Jackson-Triggs Grand Reserve Pinot Grigio VQA
Everyone is familiar with the spicy seasonings in Jerk Chicken.
What wine goes with Jamaican jerk chicken?
This bold chicken dish goes well with the acidic, sweet and crisp flavours in the Jackson-Triggs Grand Reserve Pinot Grigio VQA wine.
The acidity in this wine, offsets the kick in this meal.
Available at Wine Rack for $20.95/750mL.
Bodacious Bubbles
Made with a flakey turmeric crust and savoury beef filling, the Beef Patty is known culturally to be enjoyed with a carbonated drink.
In its replacement, we've paired it with the Bodacious Bubbles wine.
It is a off dry and refreshing drink and the perfect fizzy sub.
Available at Wine Rack for $12.95/750mL.
You might also like: