Disappointing. That's pretty much the word to describe my recent experiences at Waves Coffee at 1095 West Broadway. Waves Coffee really surprised me in a bad way on a few fronts. In this post, I'll describe some aspects of my experiences that did not live up to my expectations.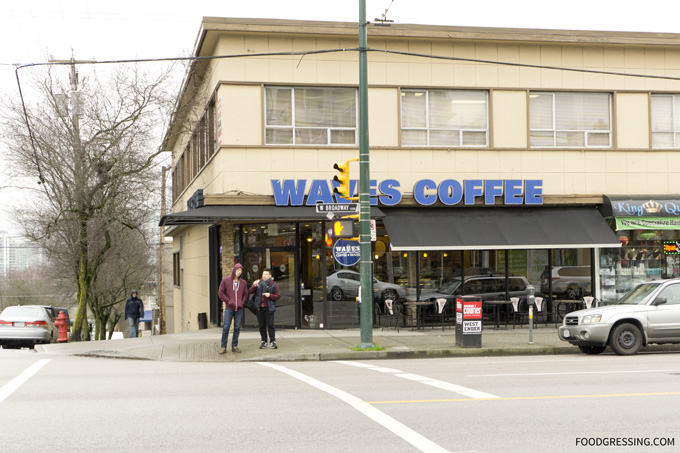 Frappes Okay, Croissants Bad
Over the holidays, my husband and I stopped by Waves Coffee for a coffee break. We ordered two Waves-sized blended drinks: Belgian Mocha Frappe ($5.25) and a Coffee Frappe ($4.55). I liked that their Frappes are not as sweet as the Frappucinos from Starbucks. The mocha and coffee flavours were reasonable and overall I thought the drinks were okay.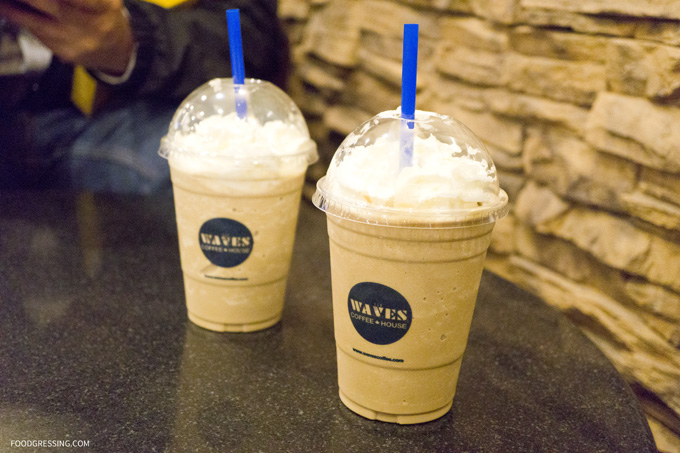 The croissants, however, were another story. We had an almond croissant ($3.95) and chocolate croissant ($2.95) and they were both very unappetizing. I understand that they are not house-made but really they should not be selling these croissant especially at that price. These croissants were dry and for croissants it's really about that buttery, flaky texture on the outside and soft, airy inside. Considering that FOOTO in Yaletown makes croissants in-house five times daily and charges $3.20 a piece, Waves charging $3.95 for a what seems like a previous day made croissant is just outrageous. I understand that there is a premium for convenience, but there is a point where it is just a ripoff.
I love almond croissants and I really wanted to have one that day. But really, what was I thinking? This croissant was loaded with powdered sugar on top. It's almost unrecognizable as a croissant.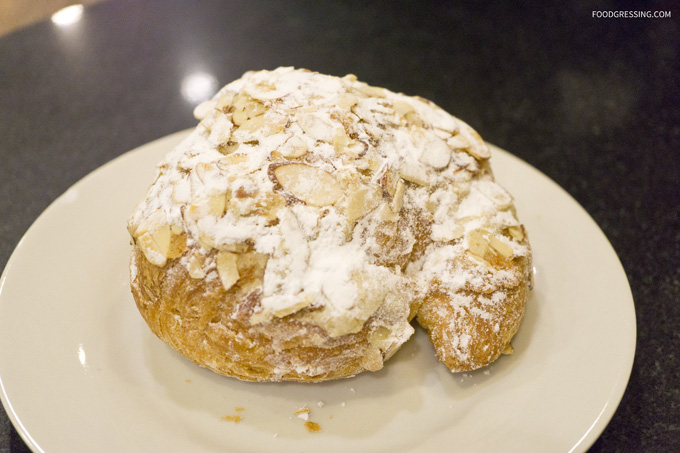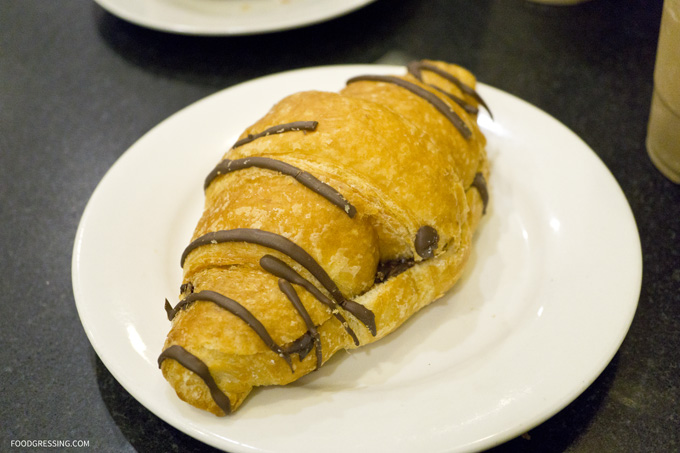 Advertising Latte Art
I had seen Waves advertise their lattes on Facebook and it gave me the impression that their latte art was good. See the screenshot of their Facebook page below. Pretty isn't it?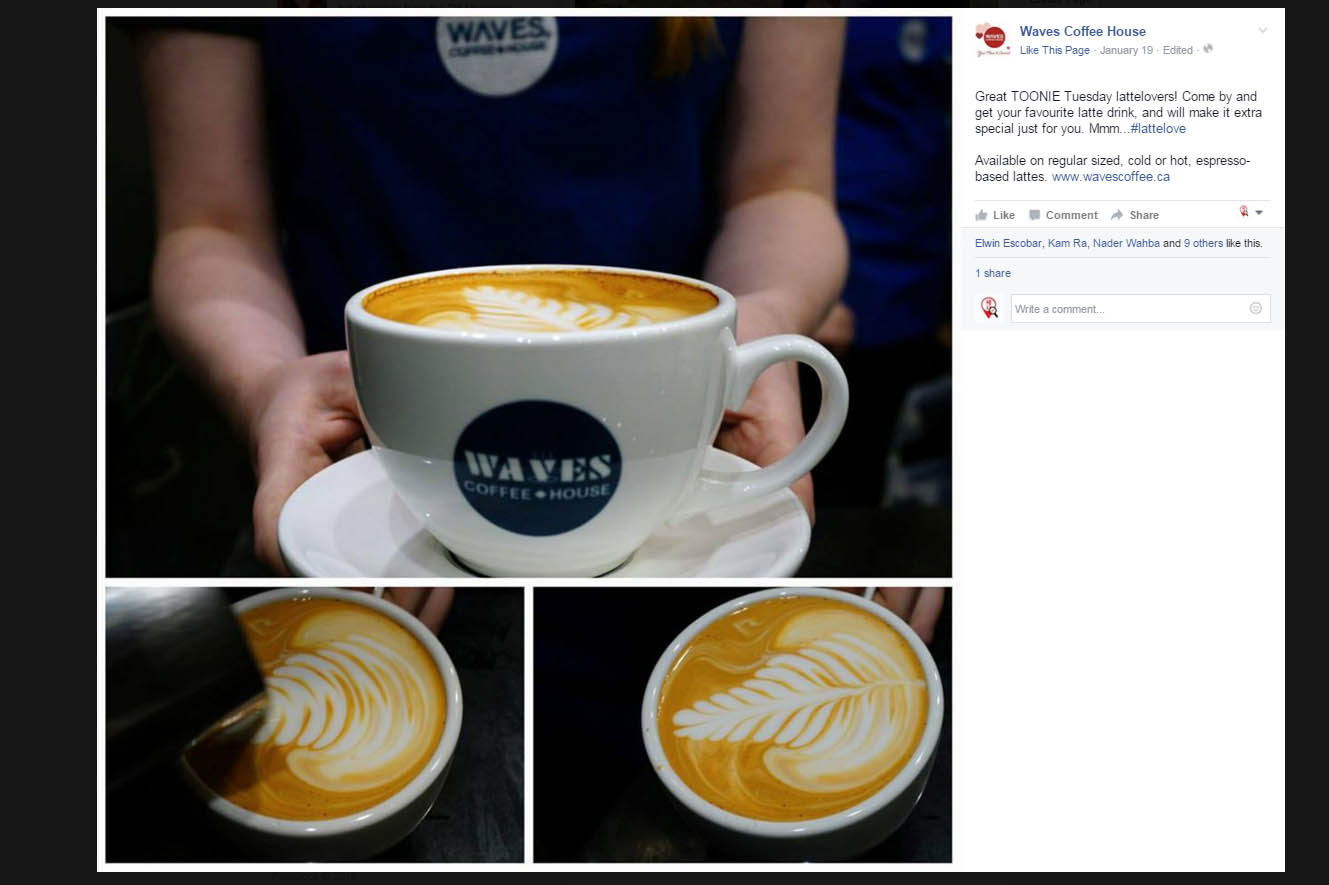 To round out my review, I decided to order a Waves Latte today ($4.25). I had told the staff person that I wanted it for here. When I received the latte, it was in a take-out cup with mediocre latte art. Where is my pretty rosetta? The latte tasted fine, but I was unimpressed with the discrepancy with what was advertised versus what I received.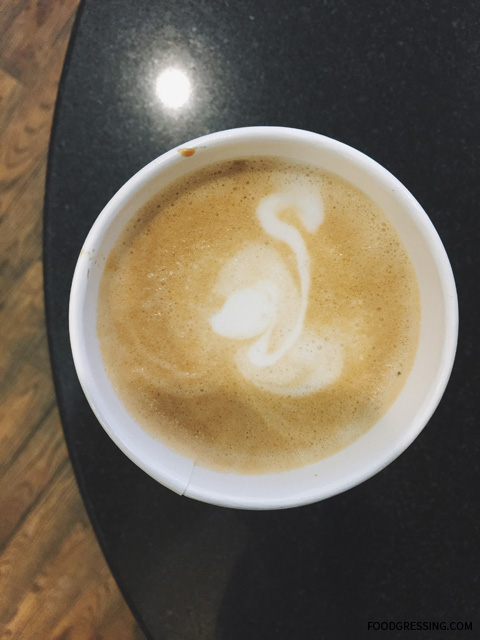 Bit-Coin Friendly
Oh, and you can pay by Bitcoin at this Waves Coffee location. If you have never heard of bitcoin though, then you could easily just google what a bitcoin is. If what you find is of interest to you, then you could easily buy bitcoin here.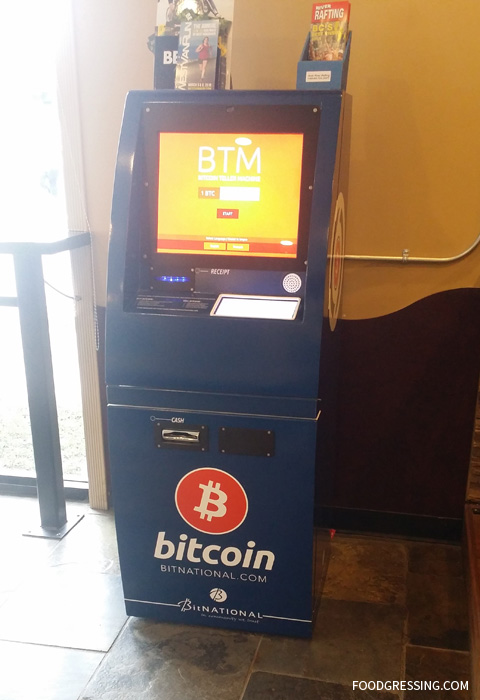 Oversion of Waves Coffee
Waves Coffee disappointed on me from the mediocre croissants and the less-than-impressive latte art. I won't be returning needless to say. Rating: 1.5/5