When I took a pastry class last October, the chef instructor told us that croissants are meant to be eaten right when they come out of the oven.  FOOTO Croissant is one place in Vancouver where you can eat fresh croissants made from scratch in-house daily.  I ventured to FOOTO Croissant a few times recently to indulge in their delicious croissants.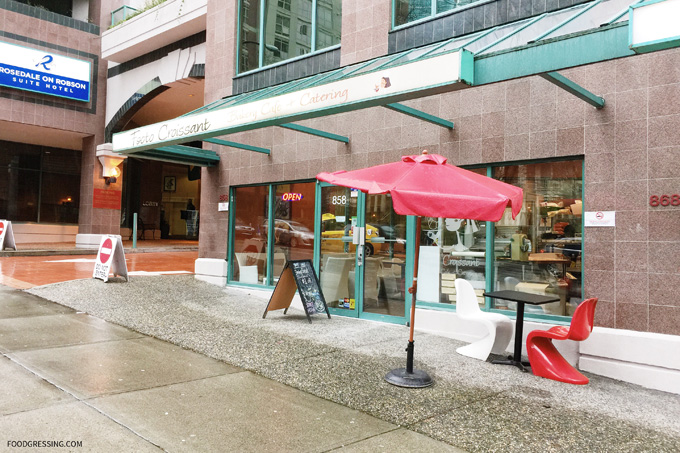 FRESH Croissants
At FOOTO, croissants are baked five times daily (7:30 am, 9:30 am, 11:30 am, 1:30 pm and 3 pm).  The baking times are, however, approximate.  I can attest to that because I went to FOOTO at 11:20 am and the next batch was apparently not 11:30 am but closer to 1 pm.
According to their website, they are committed to using only the freshest natural ingredients – enriched unbleached flour, water, unsalted butter, fresh eggs, fresh milk, salt, fresh yeast, and granulated sugar.  No food colorings, chemicals, or shortenings are used.  Each croissant is $3.20/piece, $15.00/6 pieces and $28.80/12 pieces.  There is no tax on the purchase of 6 or more.
FOOTO Menu
Aside from artisan croissants, FOOTO also has sells sandwiches, home made soup, coffee, tea, and macarons.  Their menu is available on their website.
Modern & Clean
The interior of FOOTO is clean and contemporary with a mix of dining tables and benches with coffee tables.  The dining tables did seem a little crowded together.  The design is more reminiscent of an Asian cafe rather than Parisian boulangerie.
The places seems to be on the quieter side as it was pretty empty the times I was there.  Most people seemed to take away the croissants rather than dine-in.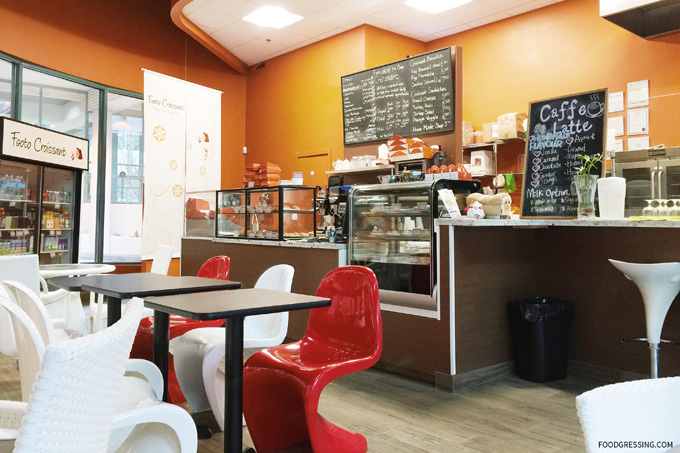 What I Tried
The croissants were reheated prior to consumption.  I have tried the almond, chocolate, apple cheddar and their newest flavour, Earl Grey croissant.  All of the croissants were absolutely scrumptious.  The colour of the croissants were nicely golden brown.  The shells were indeed crusty on the outside, but the inside was soft and airy.  The croissants held well together and did not give out much crumbs.
Out of the four croissants I tried, I would highly recommend the apple cheddar.  A bit sweet and savoury which gives it a fun flavour.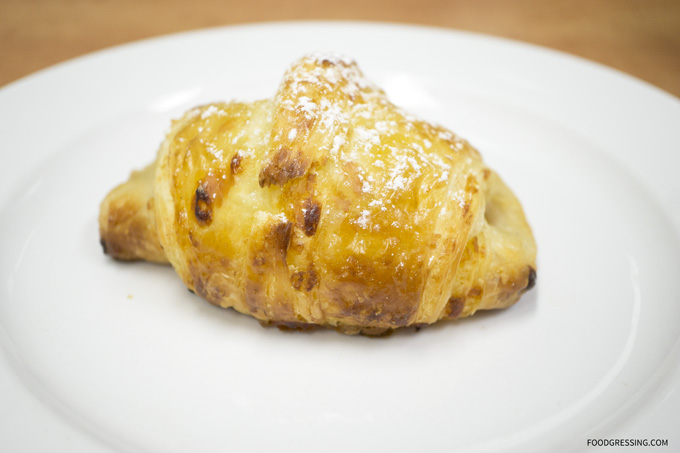 The almond croissant is filled with almond cream and topped with house made fruit glaze, toasted almond slices, and icing sugar.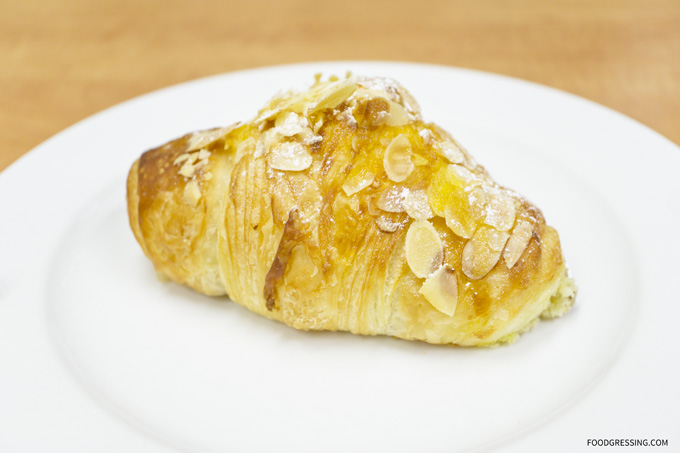 The chocolate croissant is wrapped around two dark chocolate sticks with melted chocolate drizzle on top.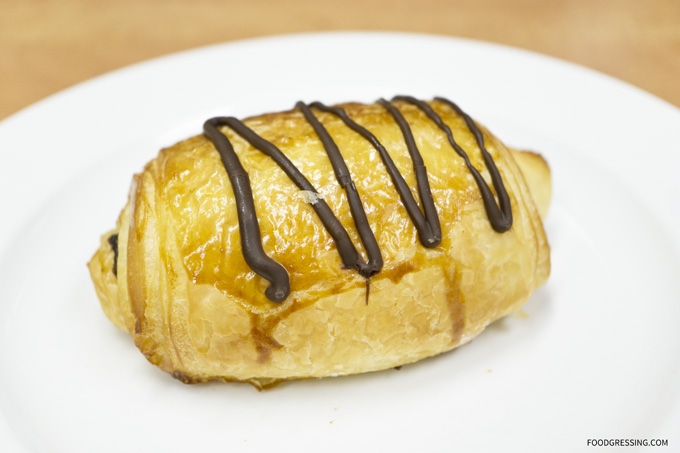 I enjoyed the Earl Grey too but would have liked the Earl Grey flavour to be stronger.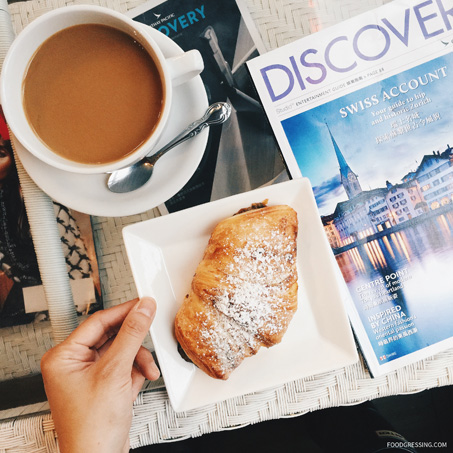 Overall Impresion of FOOTO Croissant
FOOTO definitely delivers some killer awesome croissants.  Buttery, light and flaky, you'll be wanting more after having one.  Trust me.  Rating: 4/5