Starbucks beloved Frappuccino is turning 20 years old this year! To commemorate this momentous occasion, Starbucks is offering a limited edition flavour: birthday cake. The Starbucks Birthday Cake Frappucino is offered March 26 – 30 only. It is a vanilla bean and hazelnut blend, topped with raspberry-infused whipped cream.
Starbucks Birthday Cake Frappucino Taste
I headed to my regular Starbucks location at Davie and Thurlow and tried one of these birthday cake frappucinos. The staff there is really nice and I find my interactions with them enjoyable.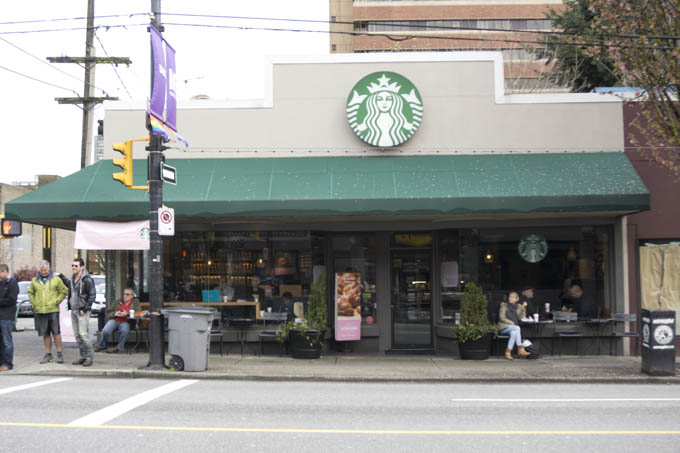 I had a tall which cost $4.25 but a grande is $5.25 plus tax. In my opinion, it is hard to find an agreement on what "birthday cake" should actually taste like. The Starbucks Birthday Cake Frappucino is essentially a vanilla blended beverage to me. Perhaps Starbucks should have named it just as Birthday Frappucino. It is probably not my favorite Frappucino flavour, but is still enjoyable.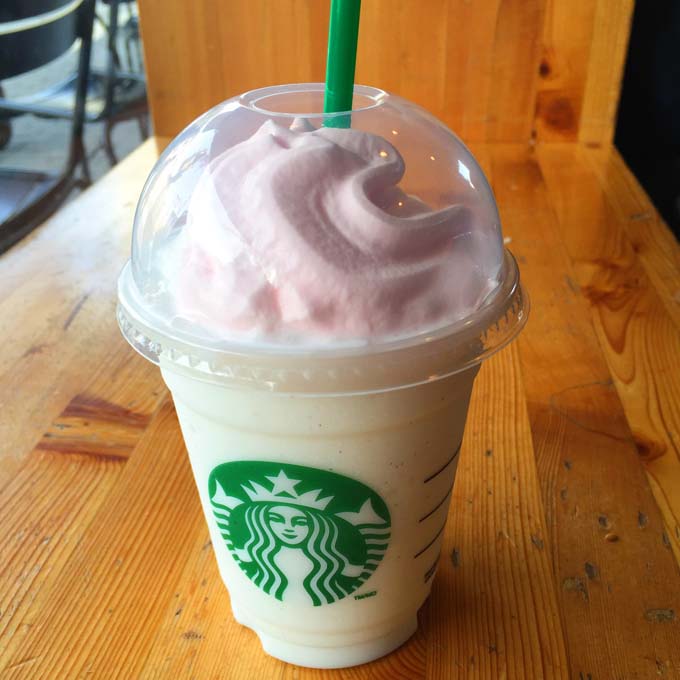 I really love the Java Chip Frappucino. It is coffee with mocha-flavored sauce mixed with milk, chocolaty chips and ice and topped with chocolate-flavored drizzle. The perfect Frappuccino for chocolate-lovers!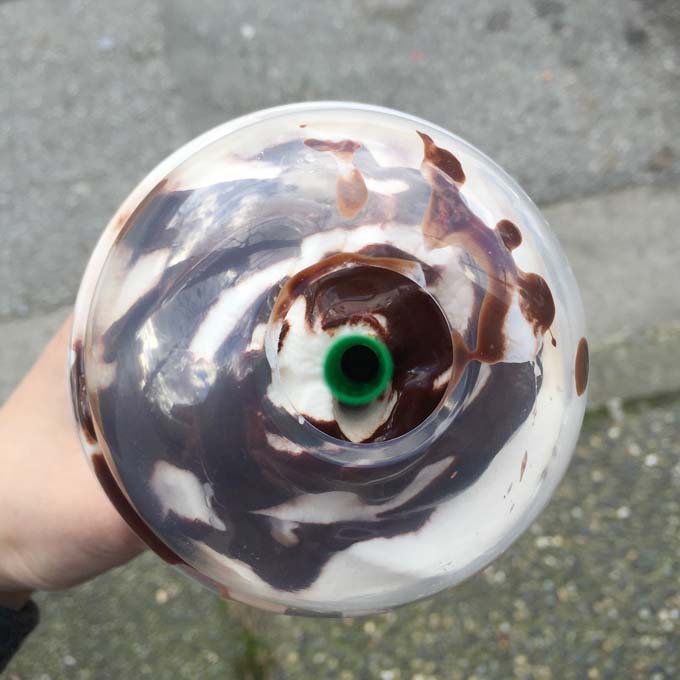 A close second would be the Green Tea Frappucino. It is Tazo® Matcha green tea with milk and ice.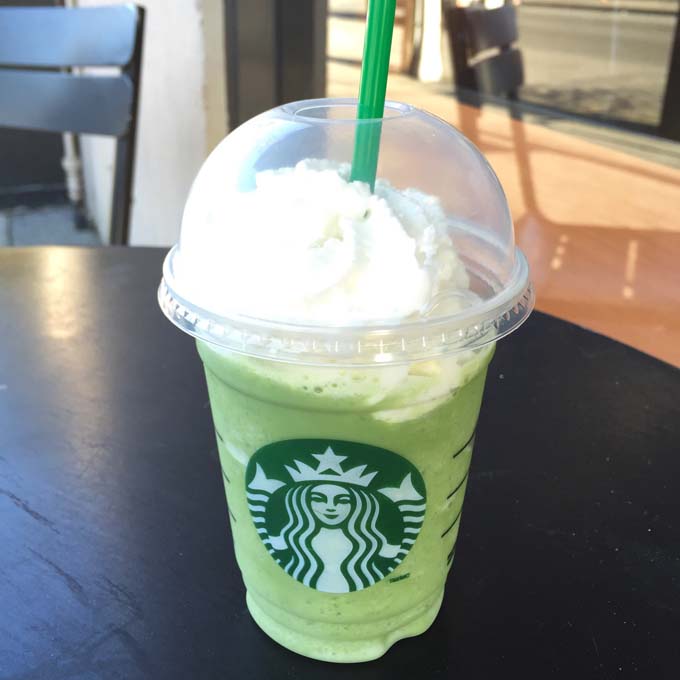 Did You Know?
Here are some interesting facts about Frappucino:
The top five Frappuccino flavors in the US are Caramel, Mocha, Vanilla Bean, Java Chip, and Double Chocolatey Chip.
Saturday is the busiest day of the week for Frappuccino sales.
The Frappucino has 10.9 million Facebook fans
Happy Mondays
This upcoming Monday is the last Starbucks Happy Monday promotion. On Monday March 30, My Starbucks Rewards members can get 50% Frappucino blended drinks during 2 – 5 pm only.
What is your favourite Starbucks Frappuccino? Sound off in the comments section below!
Facebook: www.facebook.com/Frappuccino