There is no shortage of sushi restaurants along Davie Street. When I walk past Samurai Japanese Restaurant, however, I always notice that it is busy. There would be people coming out with takeout or a line up of people inside waiting for a table. It was only recently that I decided to give this sushi place a try. Below are my experiences from two visits.
Small and Casual
Samurai Japanese Restaurant is a small and casual eatery. The lighting is dim inside. You can also sit at the bar and watch the sushi chefs at work.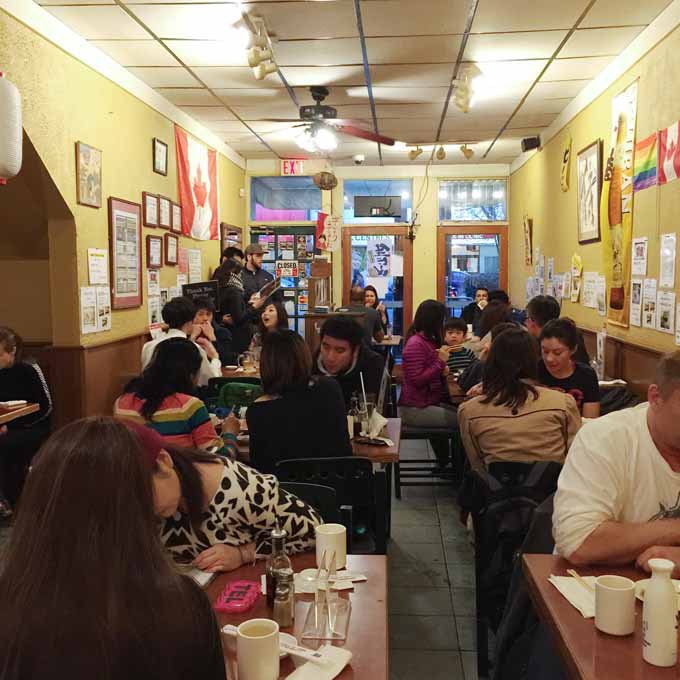 Samurai Japanese Sushi
On the first dine-in experience, I had the Victoria roll ($6.50). It had prawn tempura, yam tempura, and tempura chips. The tempura was nice and crunchy.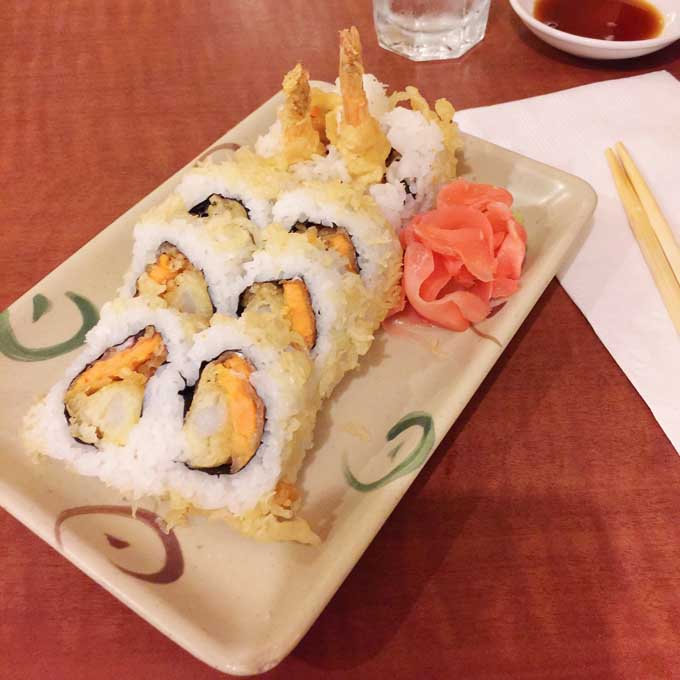 I also ordered the salmon avocado roll ($4.50). The avocado and salmon seemed fresh.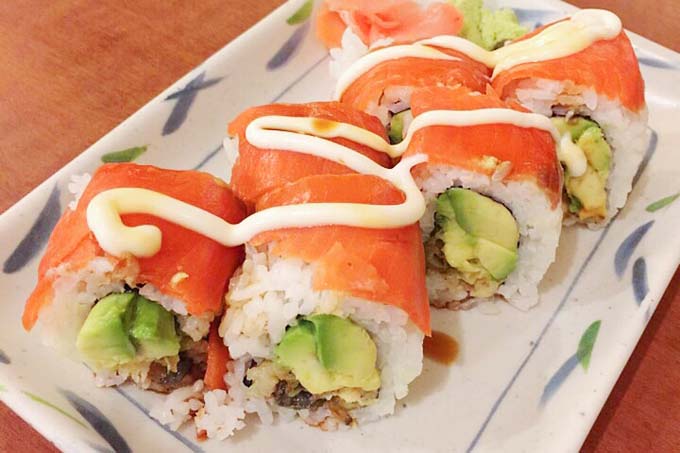 On a different occasion, I tried the crunchy roll (left) and Vancouver roll (right).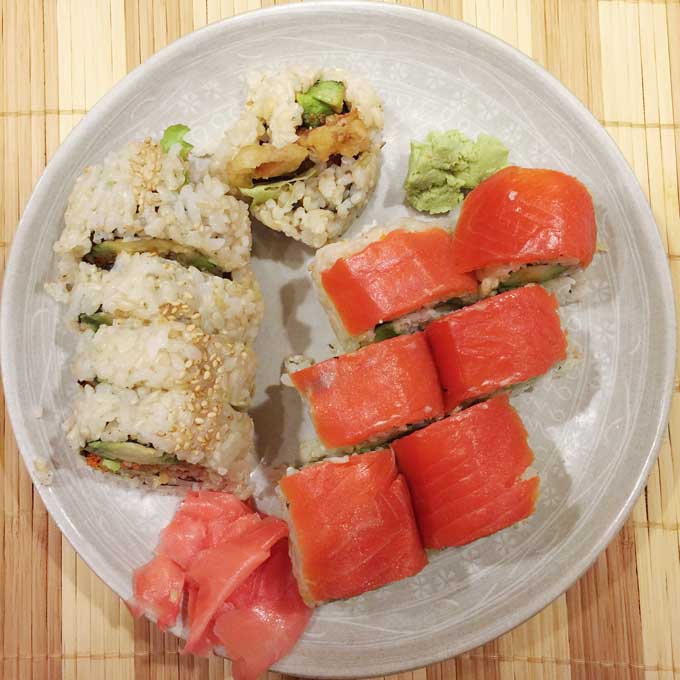 The crunchy roll ($4.50) had an interesting texture because it contained soft shell crab.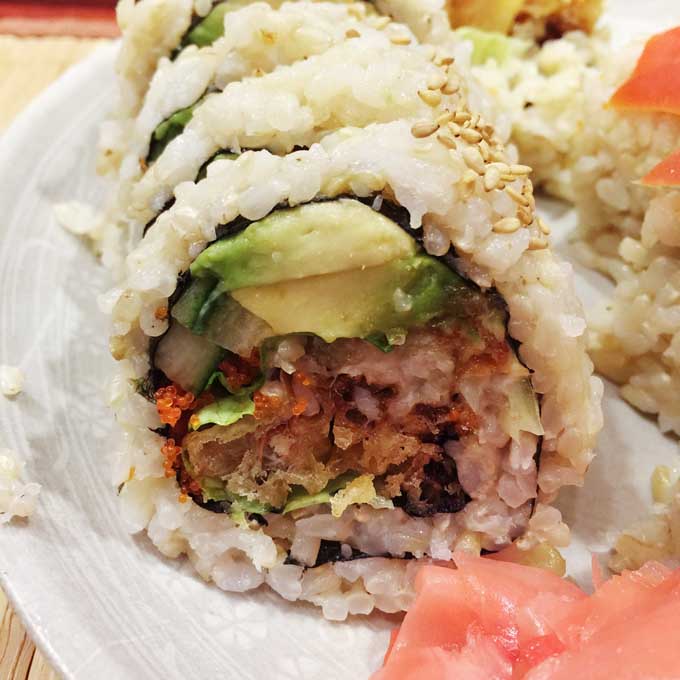 The Vancouver roll was California roll with smoked salmon on top ($4.90). It tasted pretty much what you would expect from its ingredients.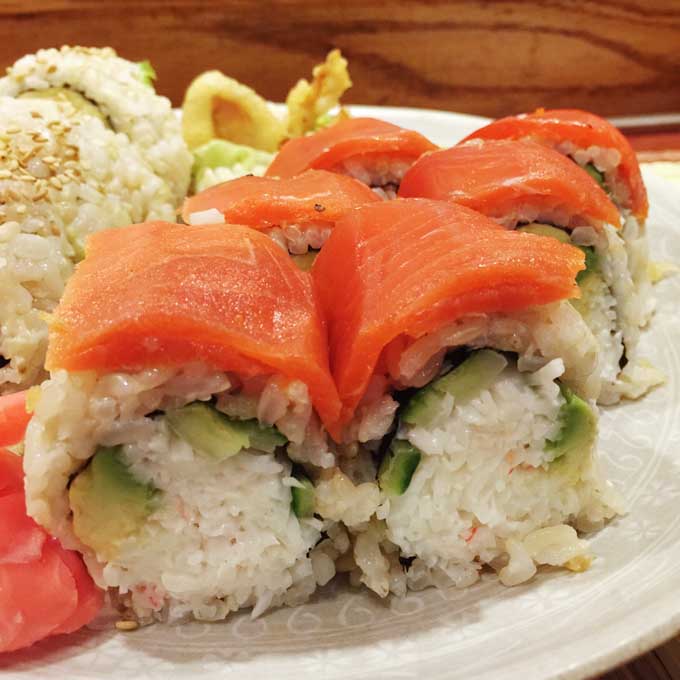 Big Portions
Samurai is known for their large portions of sushi. I had just a few pieces from my order and I was done. I had to take the rest home as takeout.
In terms of the sushi quality, I would have to say that it is just *okay*. It was definitely not the best tasting, but still edible. The items are priced well for the portions. The sushi rolls had a good proportion of rice to other ingredients, so it was not all just about the rice.
Overall Impression
If you are looking for cheap and large-sized sushi and are not too picky in terms of quality, then you might want to try Samurai Japanese restaurant.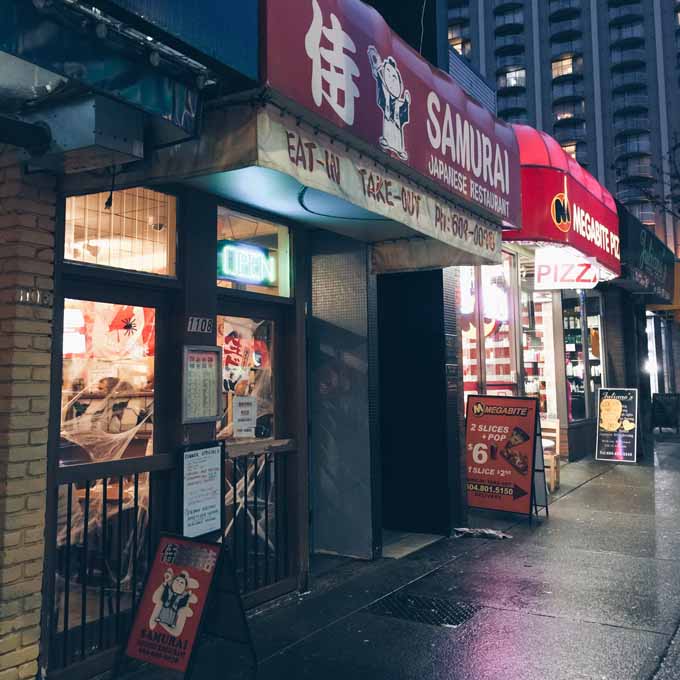 Website: www.samuraisushi.ca/