Another edition of Tasting Plates YVR presented by Vancouver Foodster took place this past week. This time, attendees explored a selection of restaurants and cafes in the Mount Pleasant neighborhood (centered around Main street between 5th – 16th Avenues). I attended the event as media and visited 4 different participating establishments. Here's a look at the tantalizing tastes of the evening.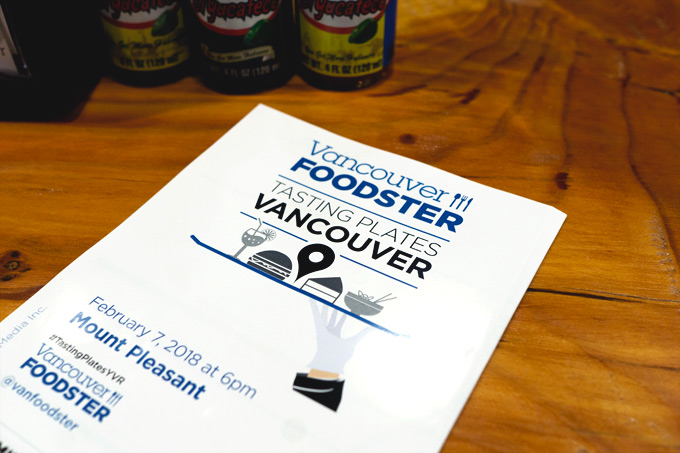 Disclosure: I attended the event as media. All food and drinks were complimentary.
Maizal
First stop was a new restaurant in the area, Maizal, which focuses on street-style Mexican food like tacos, burritos, quesadillas and more. Attendees received a platter with an Al Pastor taco; a Tostada with black beans (crispy corn tortilla flat topped with black beans purée, lettuce, fresco cheese, sour cream and tomatillo salsa); a miniature churro with cajeta; and a sample of homemade horchata. The standout to me was the tostada which had a wonderfully crispy tortilla with tasty toppings. I'm definitely interested to explore more of their menu.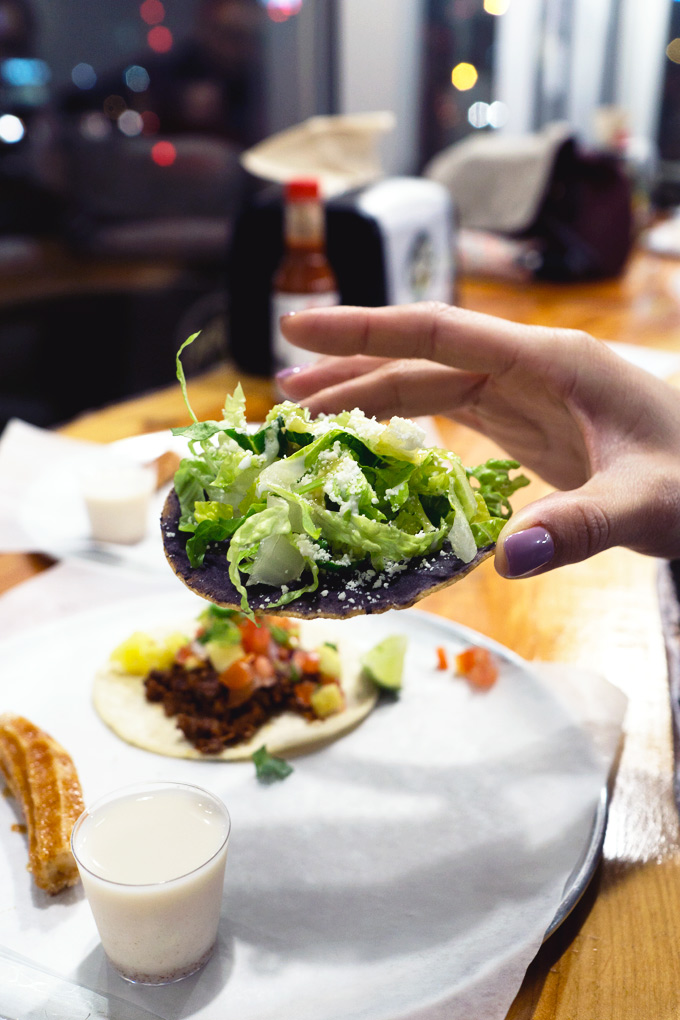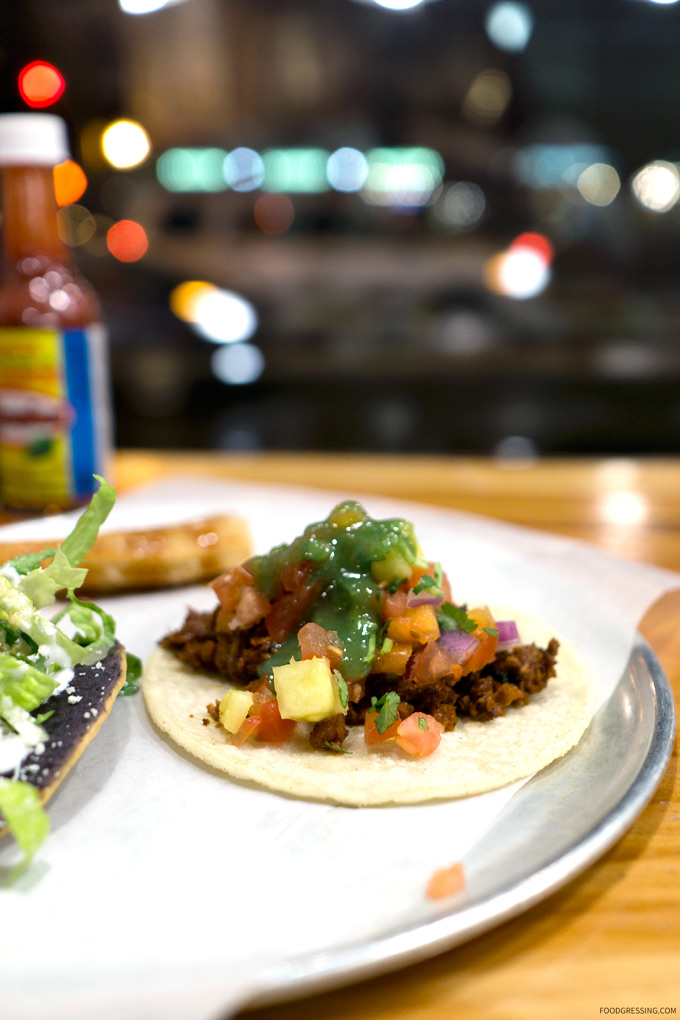 Ignite Pizzeria
Next up was Ignite Pizzeria which offers artisanal pizzas baked in a stone-fired oven. I had been to Ignite Pizzeria last month with my family to try out their pizzas and really enjoyed what we tried. Ignite creates a low sodium dough that rests for more than three days, making it very light and easy to digest. Attendees had two slices of pizza of their choice.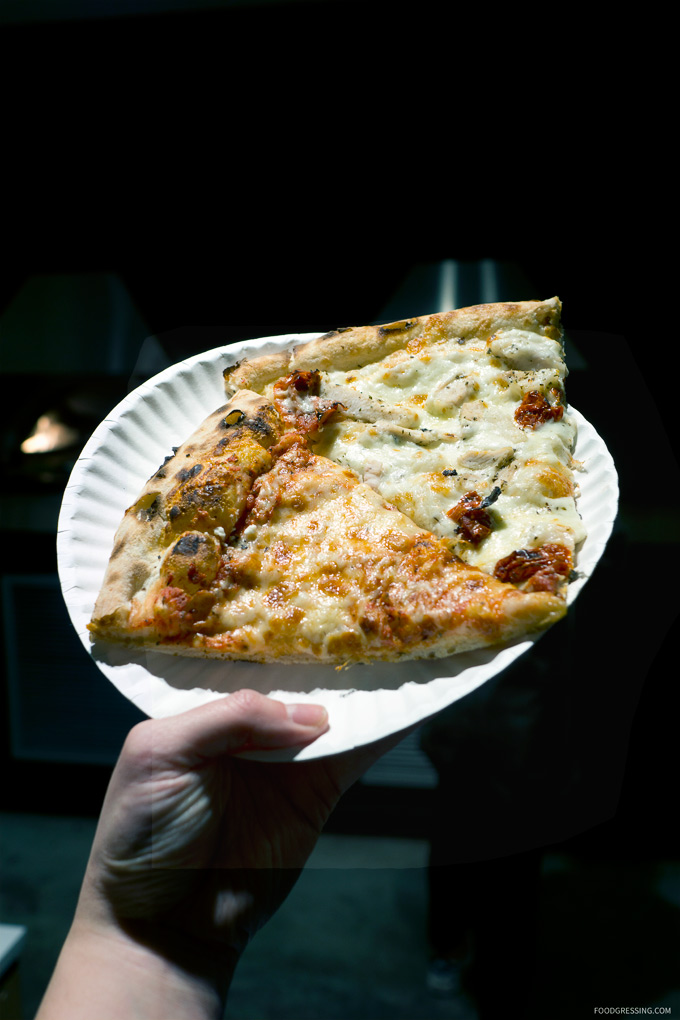 You can even add some extra olive oil to your pizza to your liking.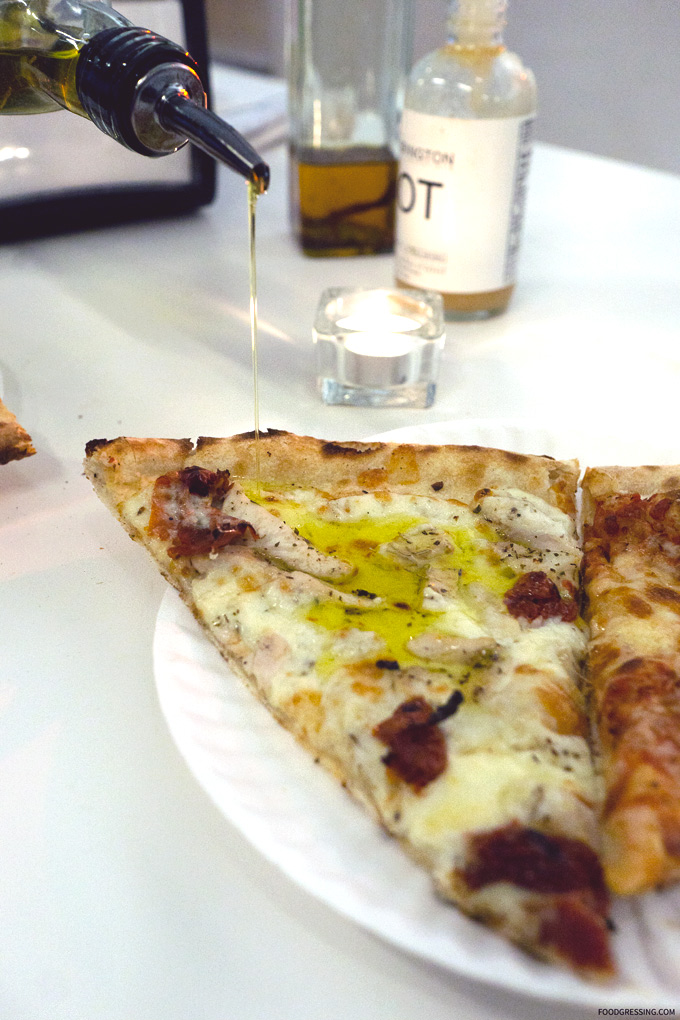 Panidor Bakery Cafe
Panidor Bakery Cafe is a European-style bakery and cafe that opened last September. We were given a tray of samples including a Lemon Meringue Pie, a regular Croissant, a Chocolate Croissant, a Croque em Bouche, a Chocolate Eclair, a Scone, and an Almond Brioche. I enjoyed their mini samples and am definitely interested in revisiting sometime soon.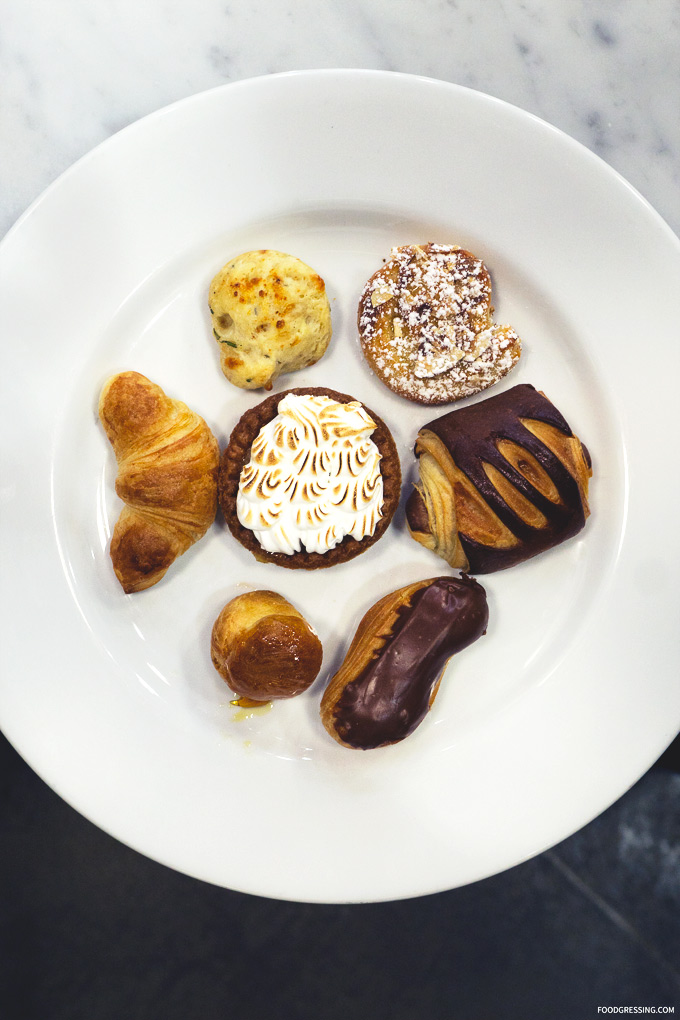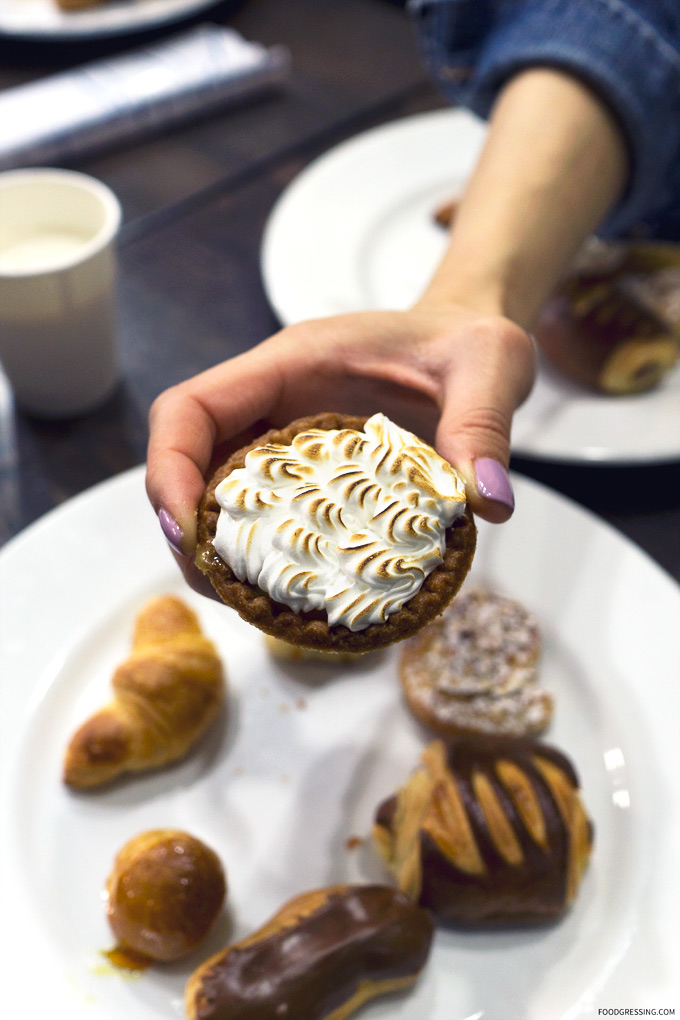 Peaceful Restaurant
Peaceful Restaurant is a well-established restaurant chain with 7 locations in Metro Vancouver. I've enjoyed their dishes in the past and it was a treat to try out some items that I haven't had in the past. We visited their East 5th location for this event and tried Peaceful Beef Rolls (Five-spice beef rolled in a crispy green onion flat-bread & sweet hoisin sauce); Spicy & Tangy Dumplings (Soft pork dumplings served in a spicy & sour soup base); and Dan-Dan Noodles (Spicy & tangy Sichuan pepper peanut sauce, minced pork & spinach).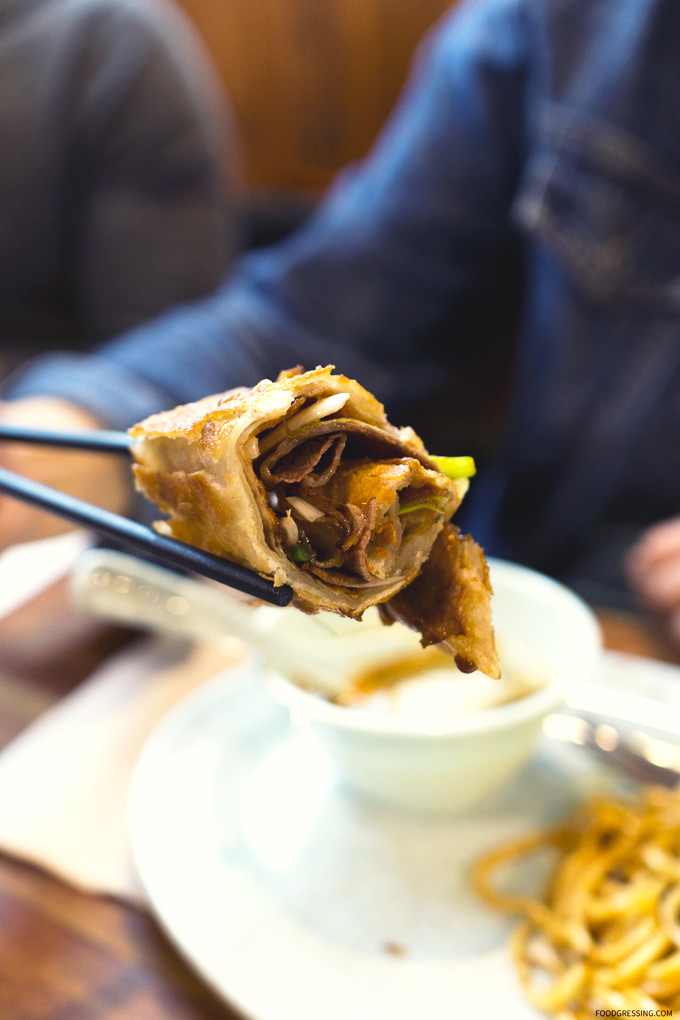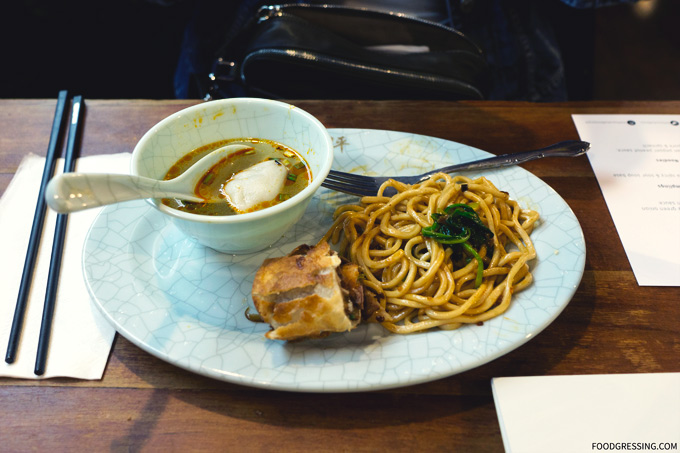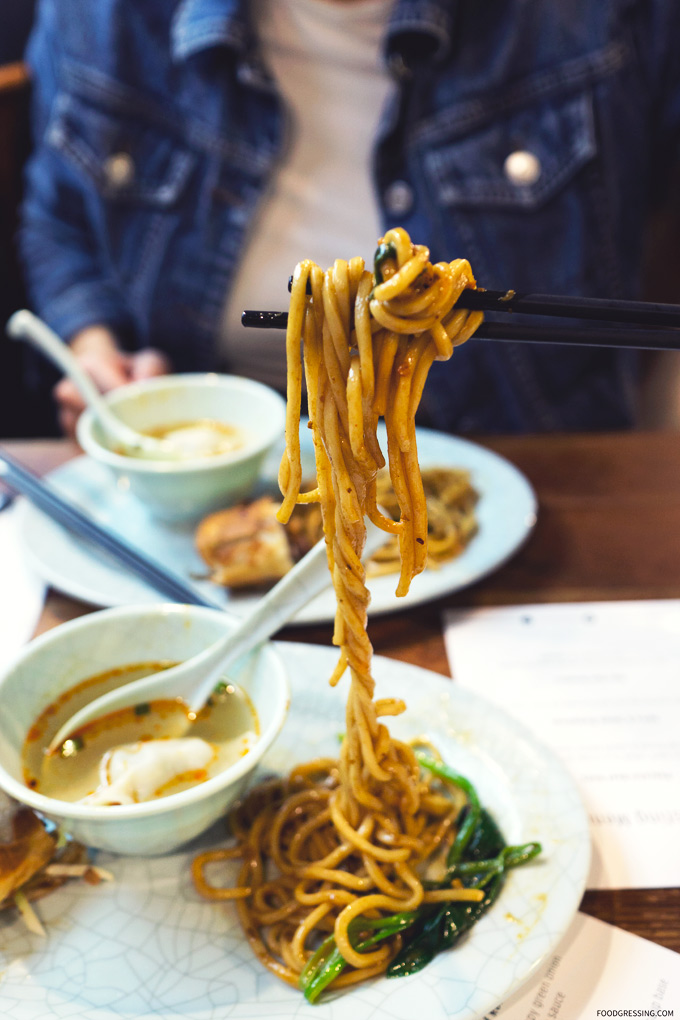 To find out about the next Tasting Plates YVR, visit tastingplatesyvr.com.