Vancouver's newest entertainment complex, Parq Vancouver, is home to eight on-site restaurants. One of which is Honey Salt, a contemporary farm-to-table bistro with an emphasis on locally and regionally sourced ingredients.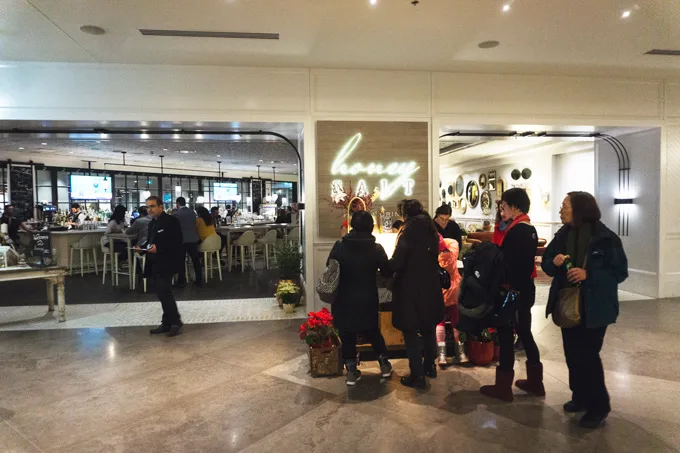 Honey Salt brings a bit of Las Vegas to Parq Vancouver as Honey Salt's first location is off the strip in Vegas. The restaurant is a venture between husband and wife duo restauranteur Elizabeth Blau and Chef Kim Canteenwalla.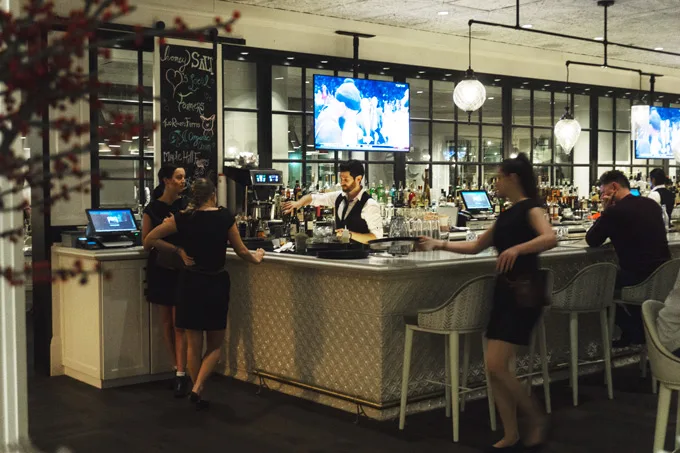 A while back, David (pickydiners.com) and I decided to visit Honey Salt for Happy Hour. Unfortunately, the Happy Hour menu that David had researched ahead of time was for the Las Vegas location. Nevertheless, we stayed and tried a few items from their menu.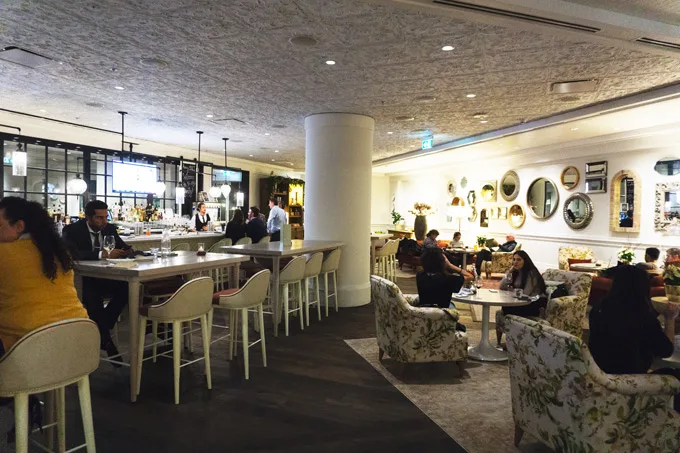 What We Tried
David had the Honeygroni ($16) featuring botanist gin, sweet vermouth, averna, amaro montenegro, honey syrup. As noted in his review, David liked how Honey Salt categorizes their cocktails: "Salt of the Earth", "Sweeter than Honey", and "Gin & Tonics." This makes it easier to choose the flavours which best suits your tastes: earthy, fruity, or refreshing.
David noted that averna and amaro montenegro replaced campari in a classic Negroni resulting in more citrus, herbal notes, and earthiness into the drink but balanced with honey. He found it to be an easier drinking version of Negroni but still interesting.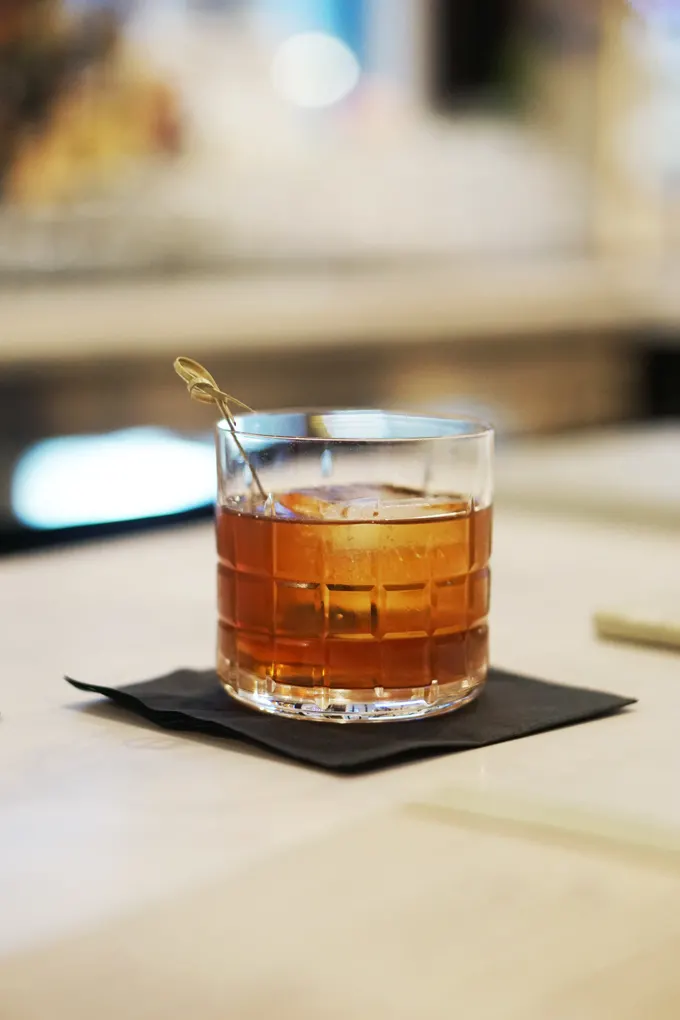 I had the nonalcoholic Sweet Tea ($5) which was essentially an iced tea.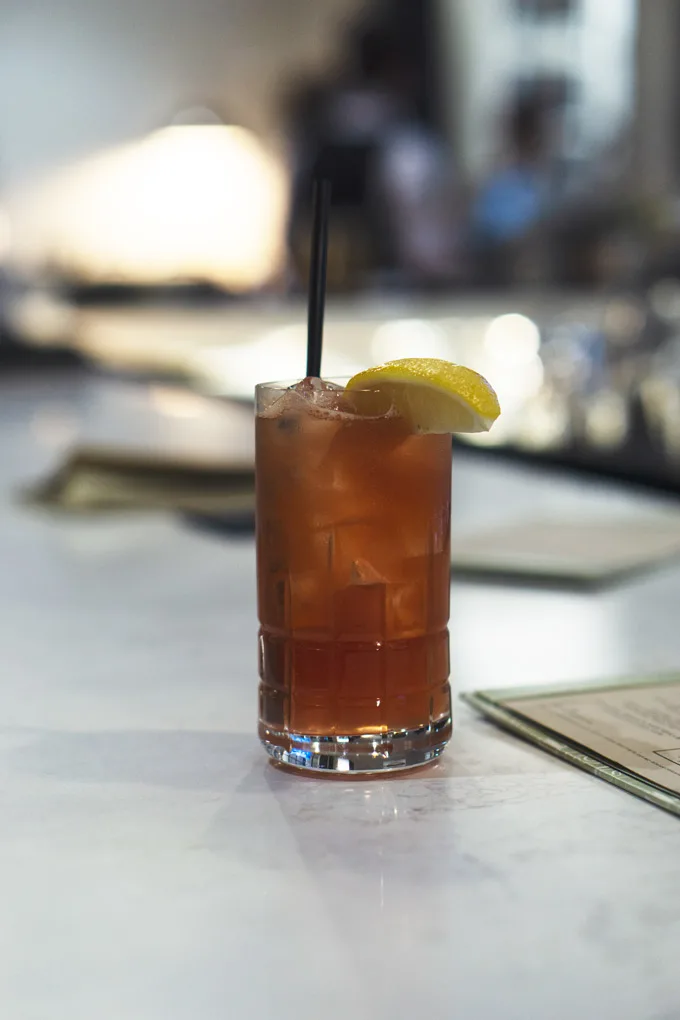 Next, we had the Oceanwise Fish & Chips ($18) featuring Haida Gwaii rockfish, smashed peas and tartar sauce. A classic dish to have on the menu to cater to general audience, but it wasn't particularly memorable for me. I thought the batter could have been crispier. David and I did found the fries with aioli dip good and more appetizing than the fish itself.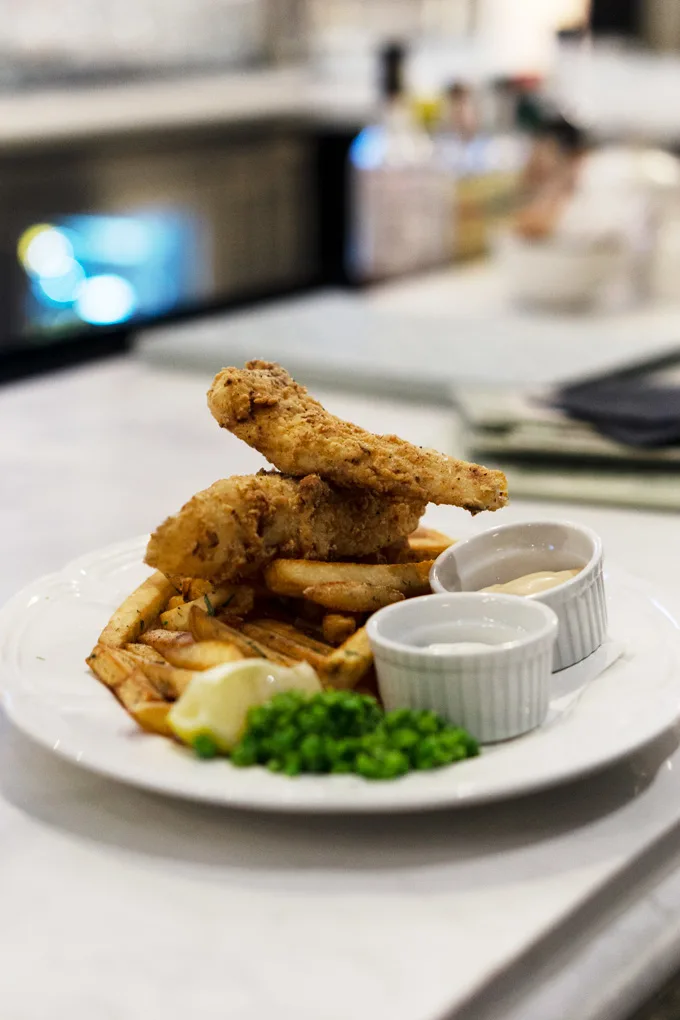 We finished our visit by trying the signature Society Chocolate & Banana Cake ($12) – a social media darling. It's a sizable slice of cake (bigger than my hand!) with caramelized bananas, milk chocolate mousse and dark chocolate glaze.
I thought the cake was wonderfully moist and not overly decadent but still very satisfying. It was melt-in-your-mouth delicious with all the luscious banana and chocolately flavours. The cake is meant to be shared but you might just not want to!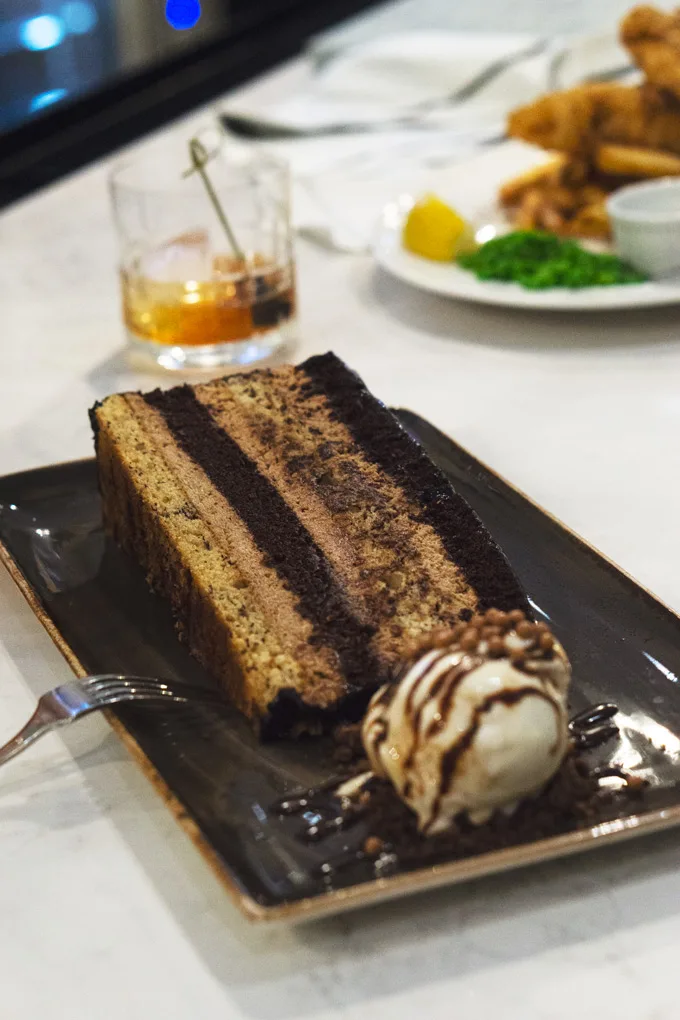 I enjoyed the Society cake much more than David (he loves cocktails, I love my cake – to each their own!).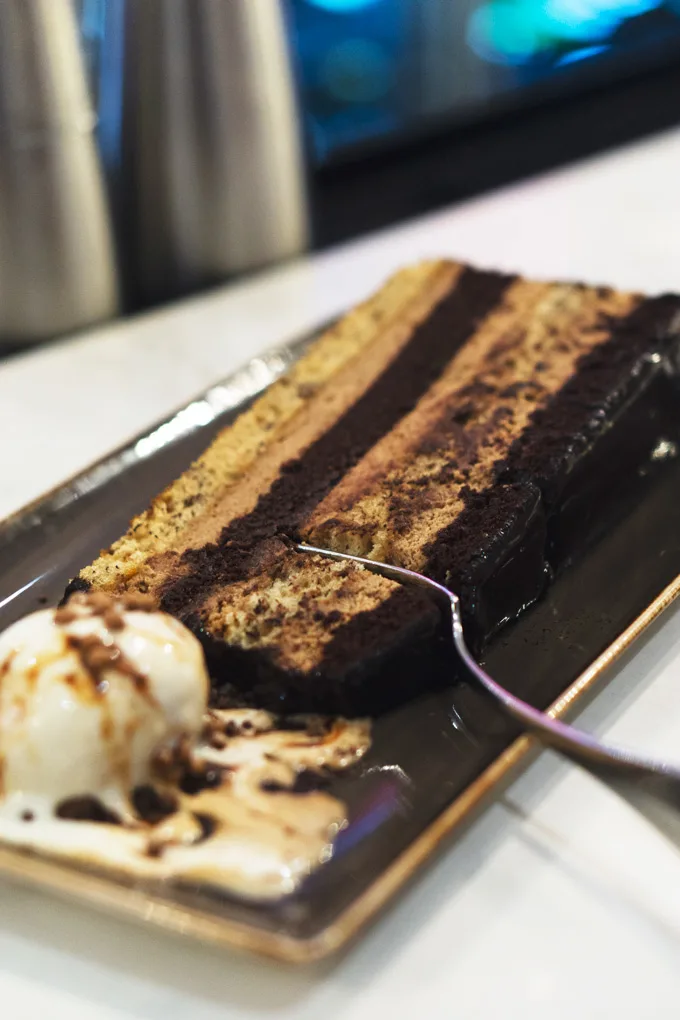 Overall Impression
Honey Salt has quite an extensive menu offering (breakfast, lunch, dinner, Happy Hour, afternoon tea, and so forth) and on this visit we didn't order enough for a good tasting of what they have to offer. I'd be interested in trying their other menus in the future.
For now, I'd recommend to Society Chocolate & Banana Cake for people who love desserts. It really is good. Rating: 3.5/5
Honey Salt
39 Smithe St, Vancouver, BC
www.parqvancouver.com/restaurants/honey-salt
Related post: