While The Victor at Parq Vancouver is known for their Pacific-Northwest-focused cuisine featuring contemporary and classic seafood and steak, they also serve brunch from 10:30am – 2:30pm every Sunday.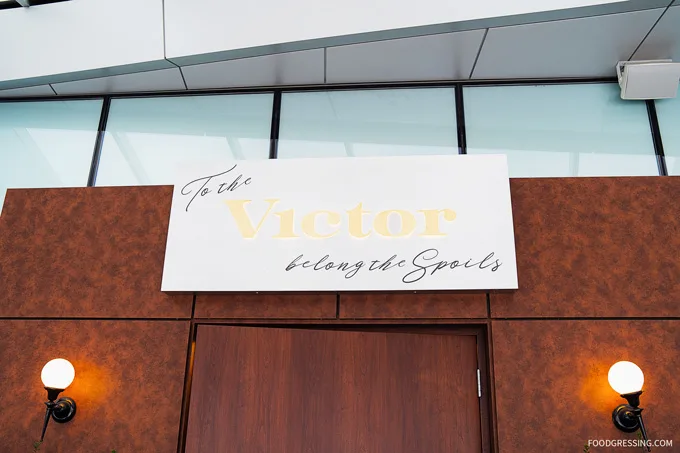 Sunday brunch highlights include Lobster Frittata; Oscar Egg Benedict; Steak & Eggs; Foie Gras French Toast; Wagyu Breakfast Burger; Dim Sum and more. I was recently invited to a media tasting of the Sunday brunch menu. Here's a look at what you can expect.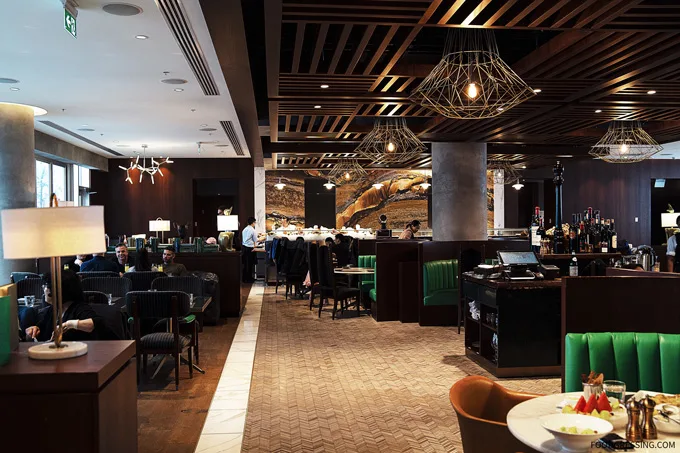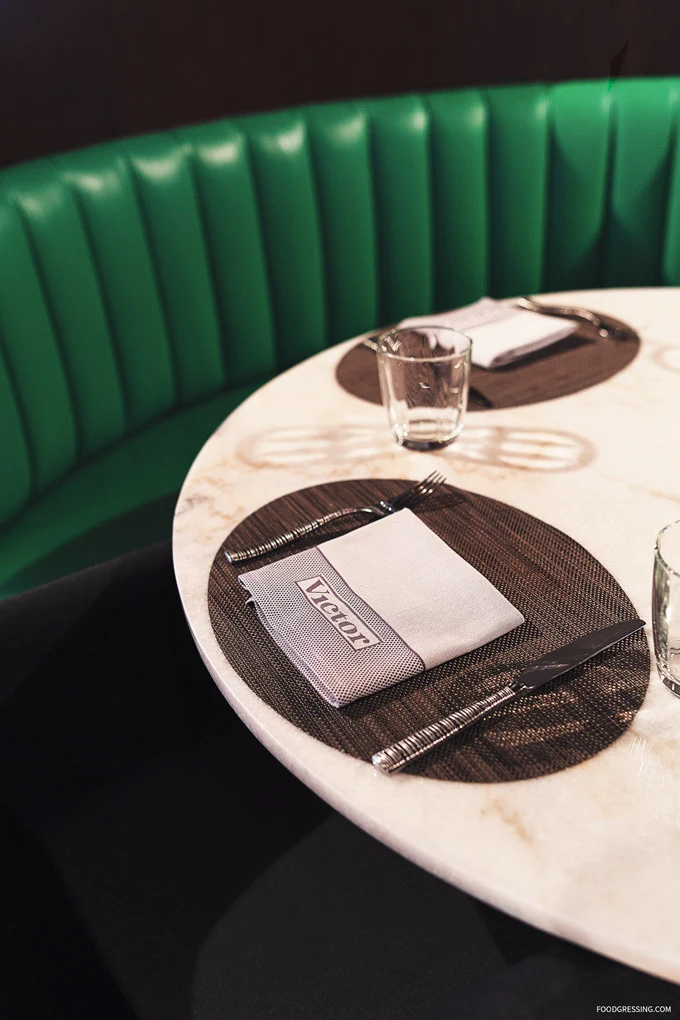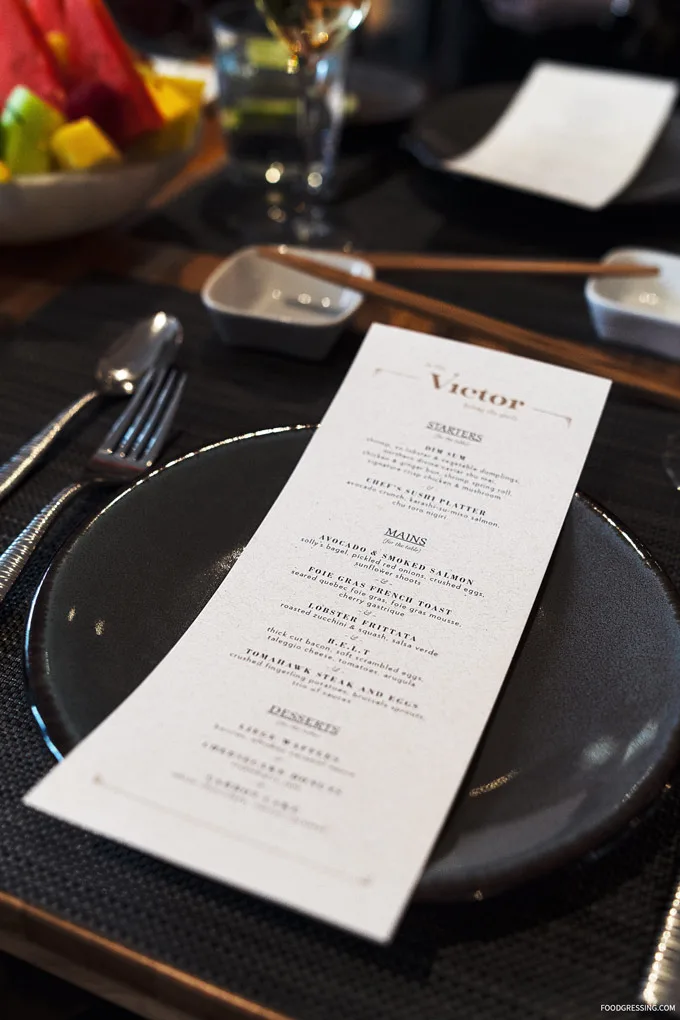 ---
Drinks
Start your brunch off with bubbles, mimosas, an espresso-based drink or build your your own Caesars and Marys at the table side mule cart.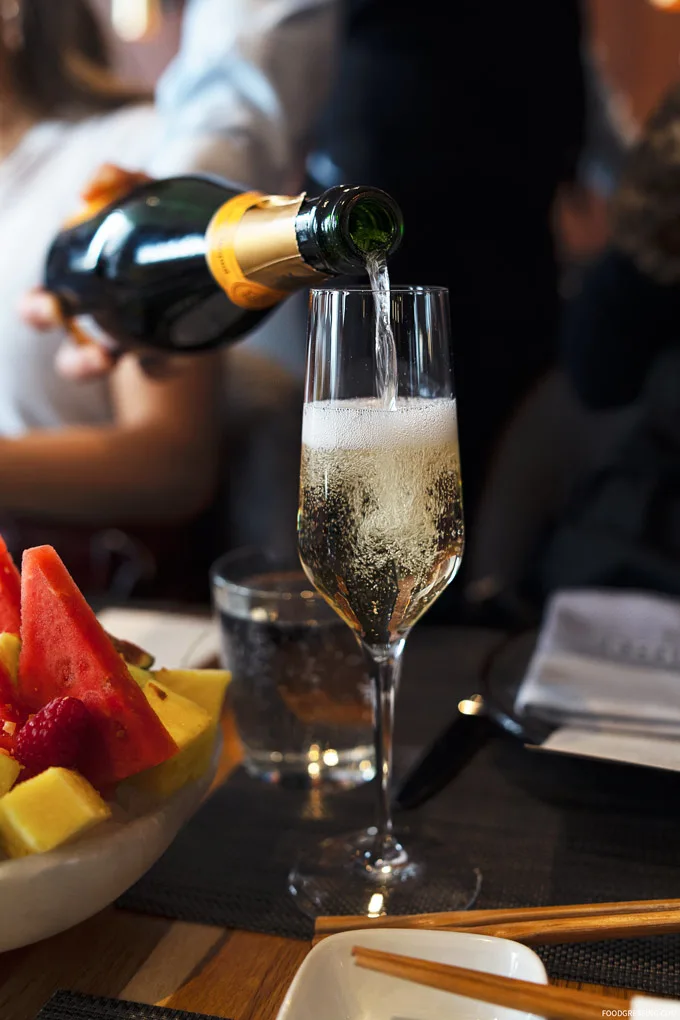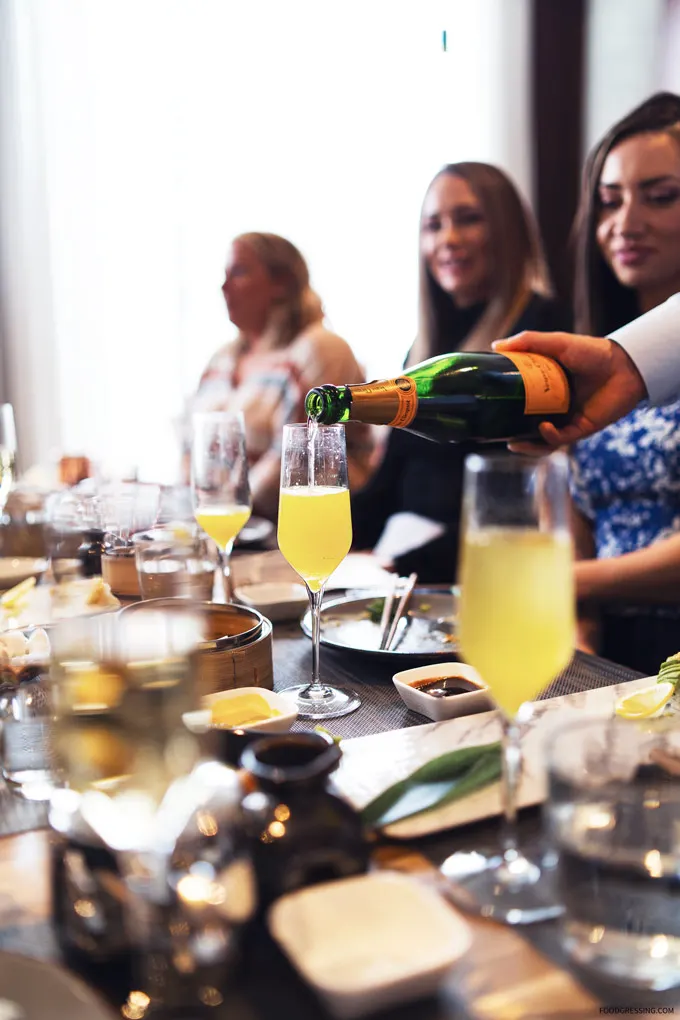 One of the media attendees received some beautiful latte art in honour of the Year of the Pig for Lunar New Year.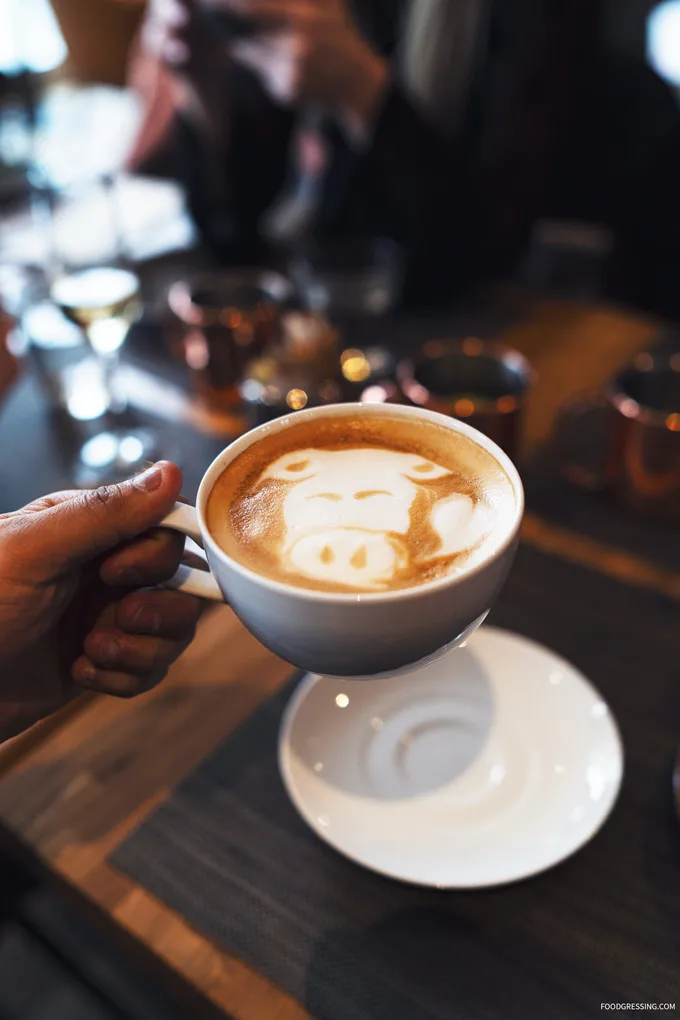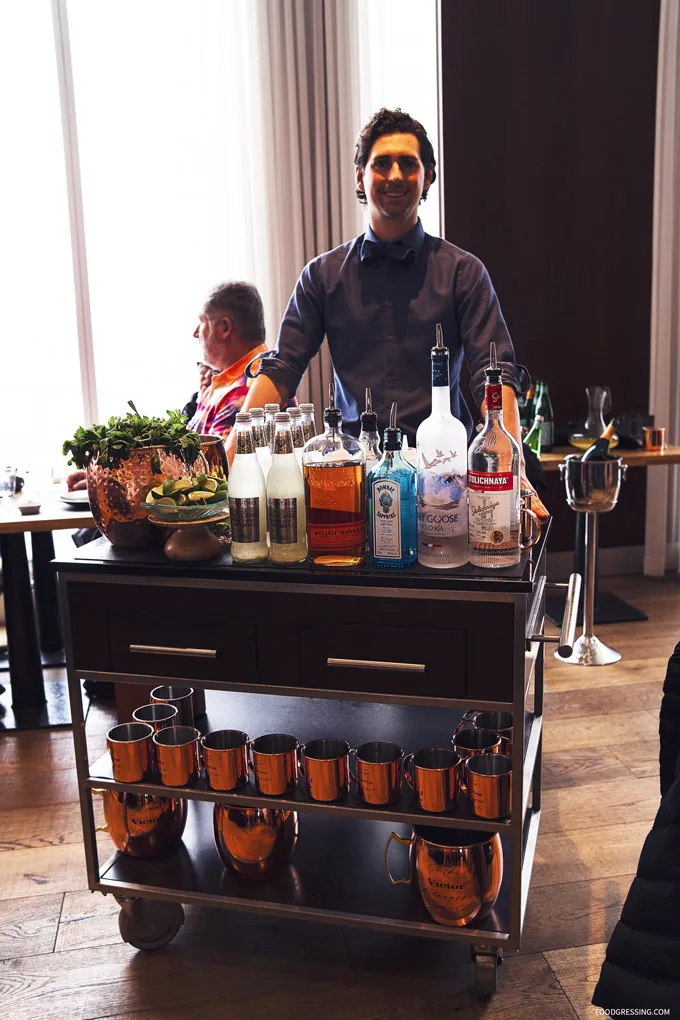 ---
Starters
Dim Sum
To start, we had an assortment of dim sum including Shrimp, XO Lobster and Vegetable Dumplings; Northern Divine Caviar Shu Mai; Chicken & Ginger Bun; Shrimp Spring Roll; and the Victor's signature Crispy Chicken & Mushroom.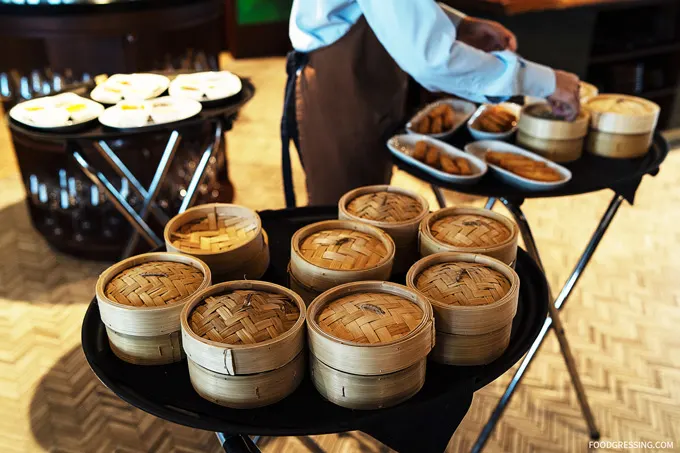 Chicken & Mushroom


Shrimp Spring Roll

Chicken & Ginger Bun

Shrimp Dumpling

XO Lobster Dumpling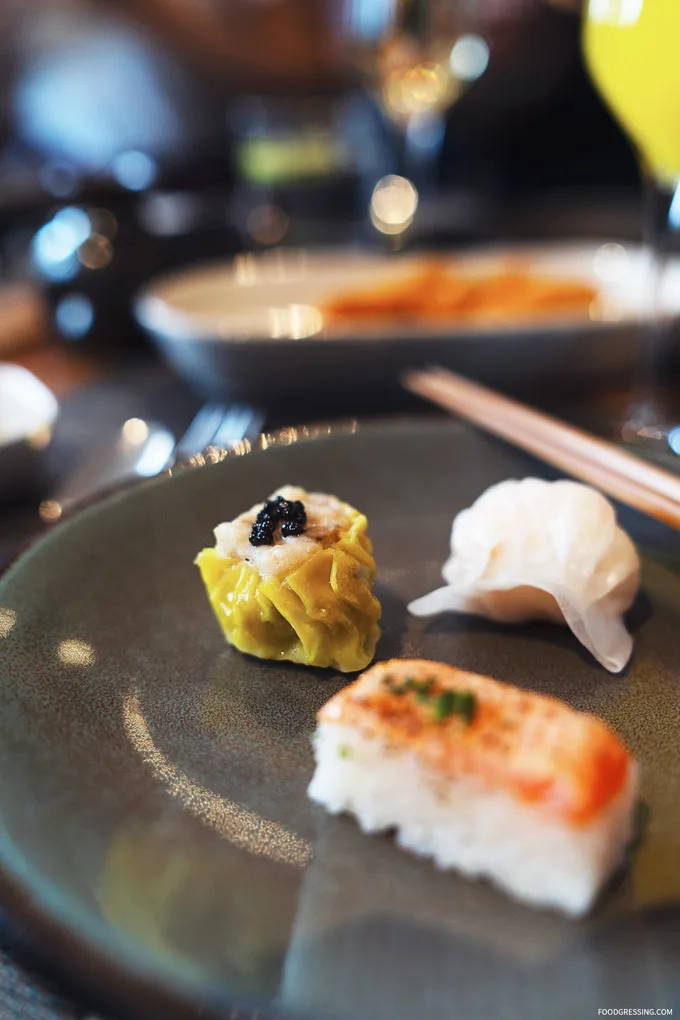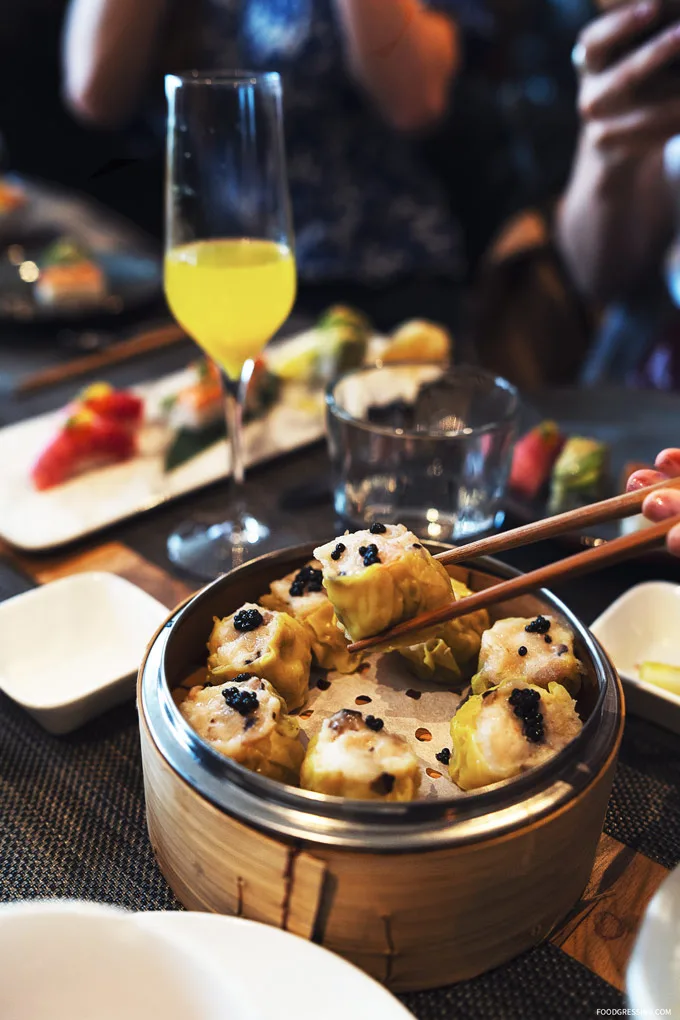 Chef's Sushi Platter
The Chef's Sushi Platter featured Avocado Crunch (avocado, cucumber, mango, shiso aioli, puffed rice); Karashi-Su-Miso-Salmon; and Chu Toro Tuna.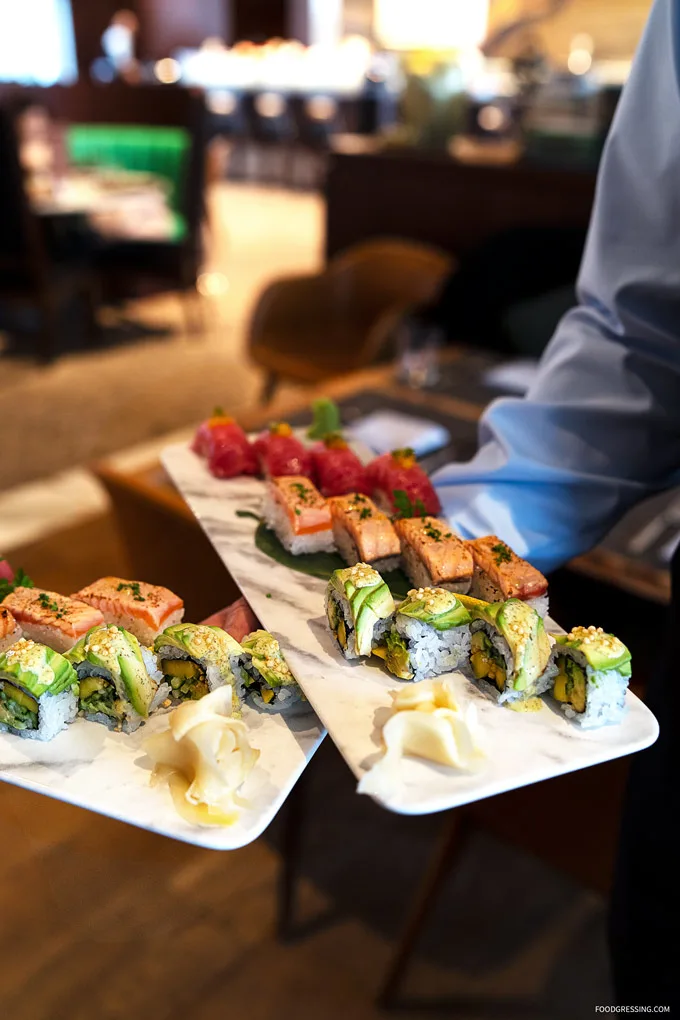 ---
Mains
AVOCADO & SMOKED SALMON
Solly's bagel was topped with avocado, smoked salmon, pickled red onions, crushed eggs, and sunflower shoots.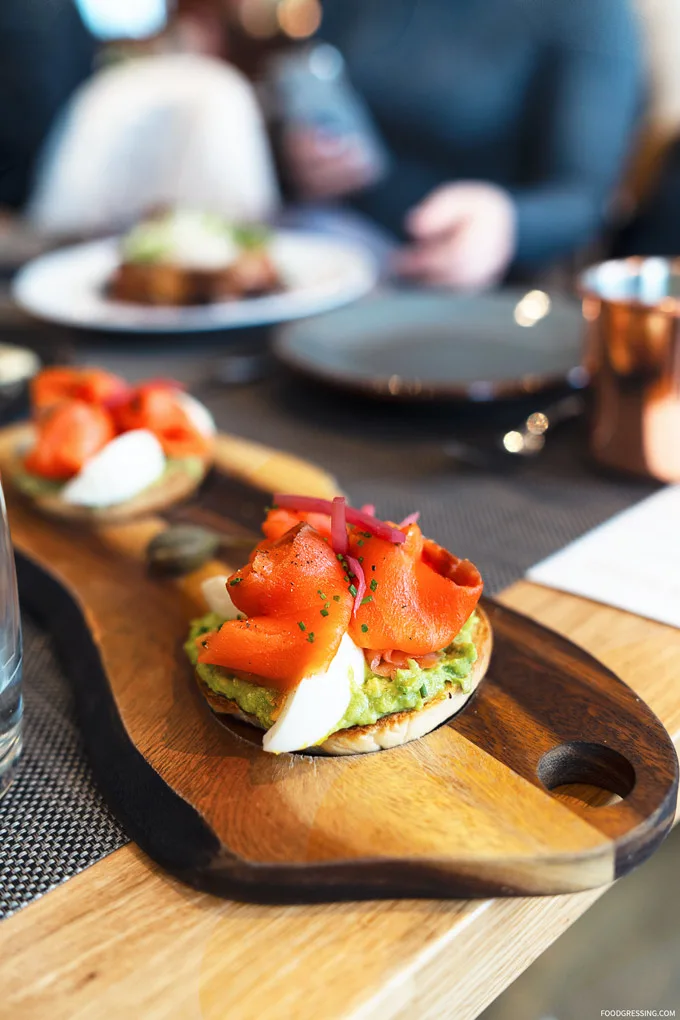 FOIE GRAS FRENCH TOAST
One of the more unique mains we enjoyed was the Foie Gras French Toast with seared Quebec foie gras, foie gras mousse, and cherry gastrique.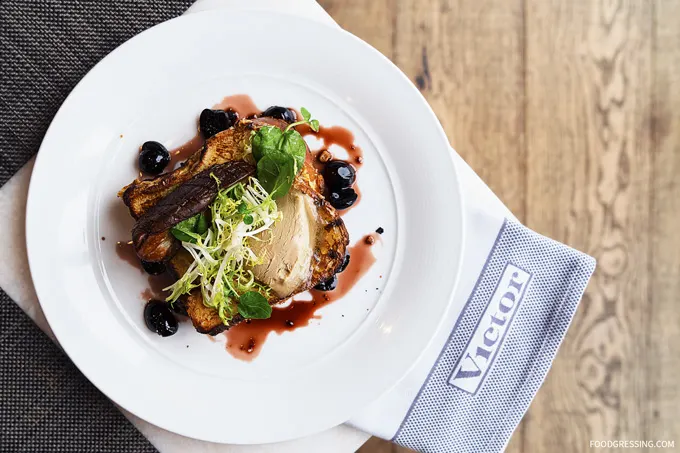 LOBSTER FRITTATA
For an elevated frittata option, there was the Lobster Frittata with roasted zucchini and squash as well as salsa verde.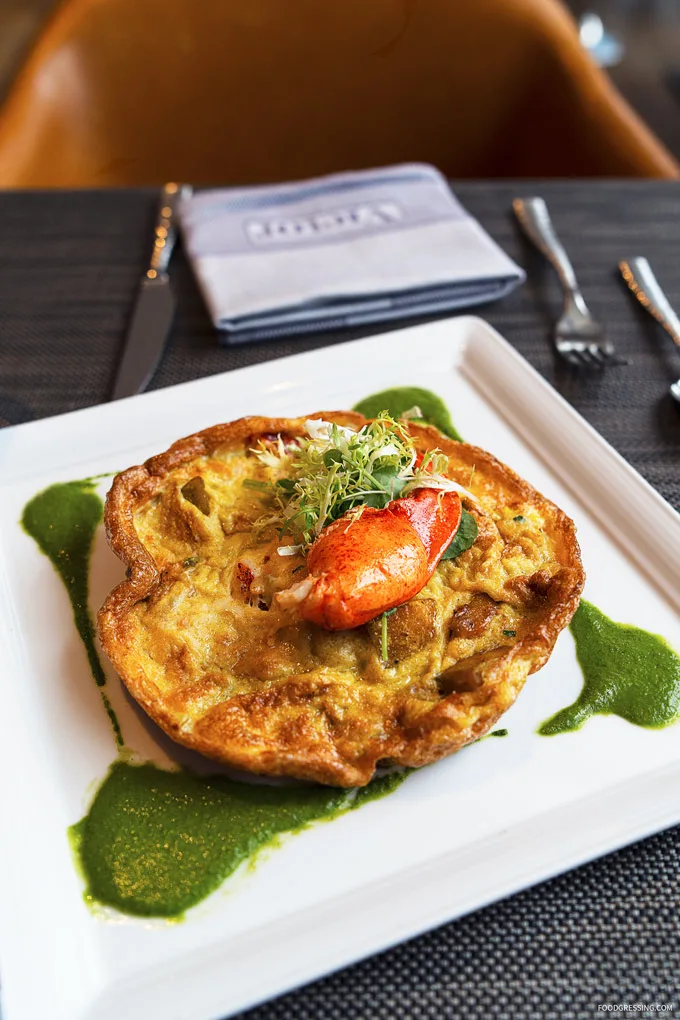 B.E.L.T
If you really love your bacon, the B.E.L.T. is a good option. The bacon was very thick and the dish also came with soft scrambled eggs, taleggio cheese, tomatoes, and arugula.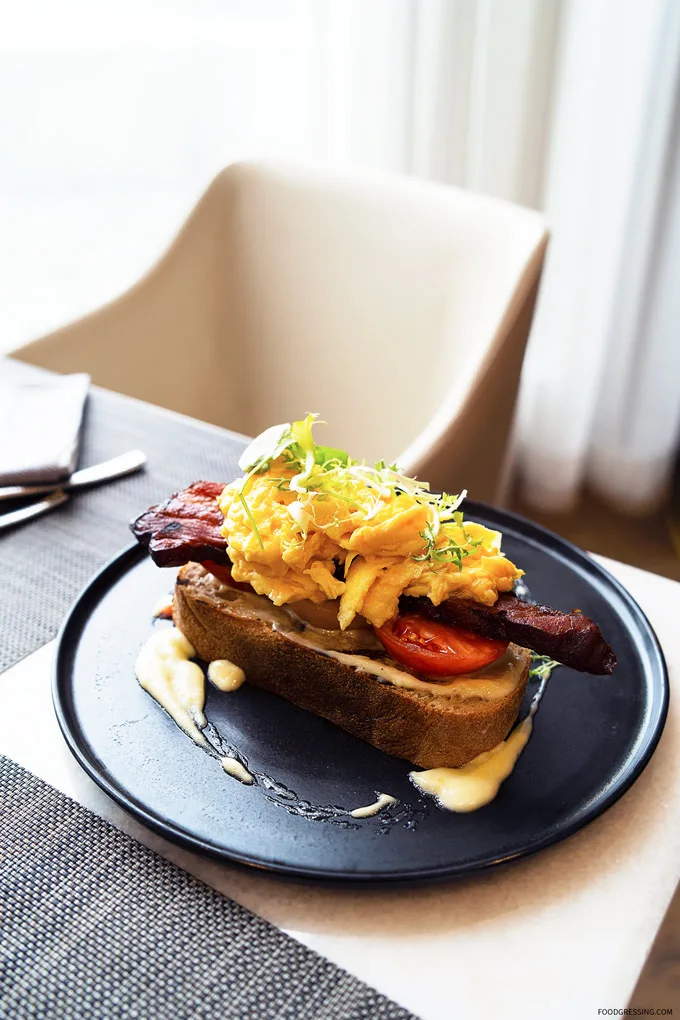 TOMAHAWK FOR THE TABLE
To take your brunch to the next level, you can order a Tomahawk steak to share with the table. Accompanied with crushed fingerling potatoes, onion rings, brussels sprouts, and a trio of sauces.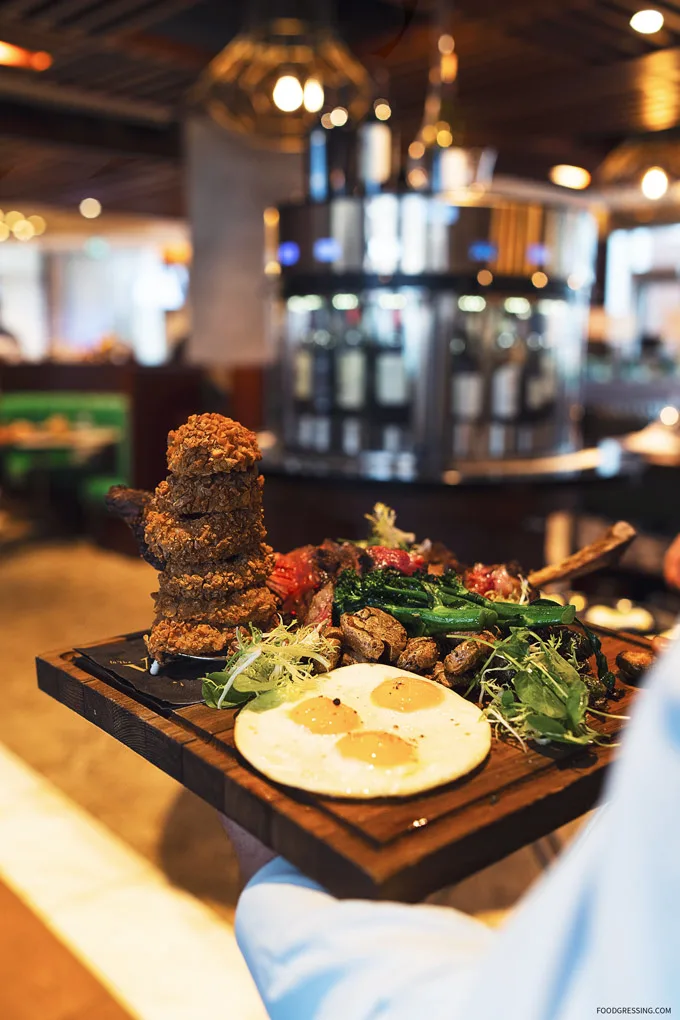 ---
Dessert
For a sweet finish, the Victor has a variety of brunch desserts including Liege Waffles; Cheesecake Donuts with Strawberry Jam; and Carrot Cake.
Liege Waffles with Whiskey Caramel Sauce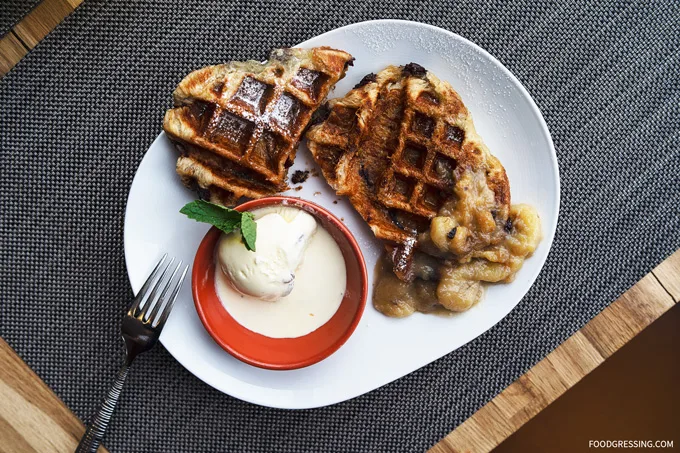 Cheesecake Donuts with Strawberry Jam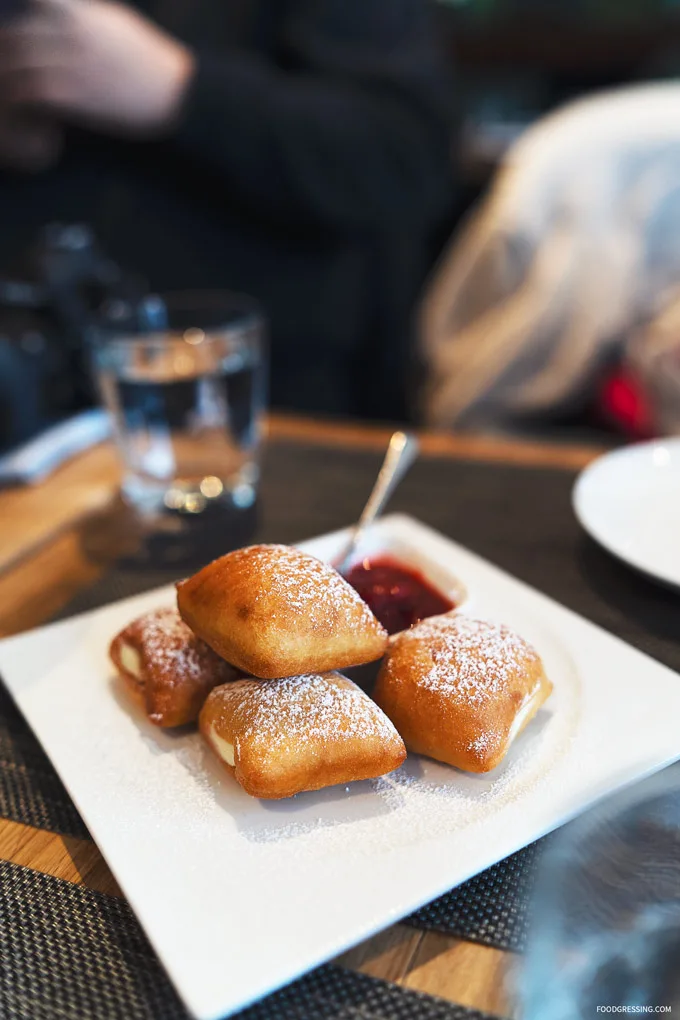 Carrot Cake
The most adorable dessert feature was the "planted carrots" which were carrot cakes with white chocolate coating.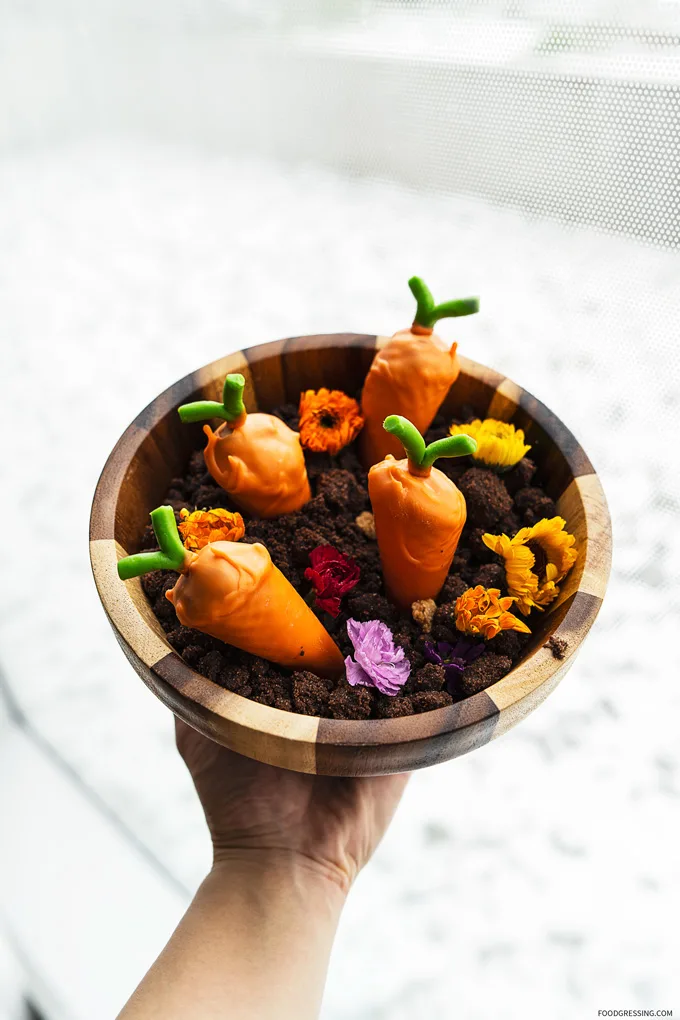 There was also live music playing during Sunday Brunch at the Victor.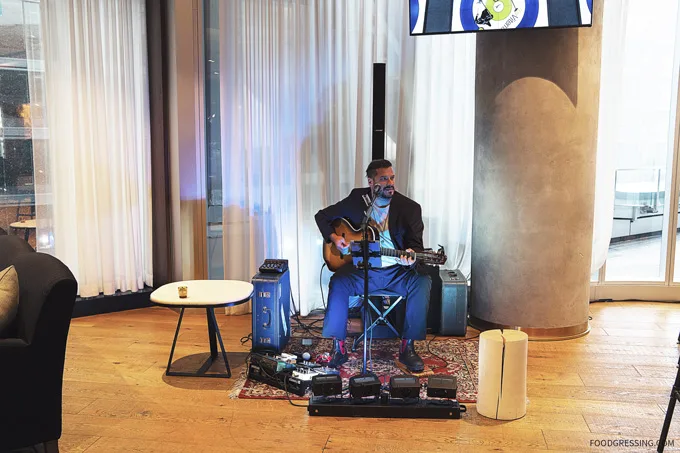 My favourite starter, main and dessert were the Northern Divine Caviar Shu Mai, Lobster Frittata, and Cheesecake Donuts. For some extra brunch indulgement, I would recommend the Tomahawk for the Table.
For more information on Sunday brunch at The Victor, visit here.
The Victor @ Parq Vancouver
Address: 39 Smithe St, Vancouver, BC
Website: www.parqvancouver.com/restaurants/the-victor/
Related post: