At a media event recently, I was able to sample some specialty flavours from Purdys Chocolates. Here's a look at the Mango, Matcha and Mandarin flavours offered by Purdys.
---
Mango
I love mango desserts and was excited to try the Mango flavour. It's made with a creamy white chocolate ganache brightened by tart mango purée, inside a white chocolate shell speckled with naturally coloured cocoa butter.
I thought the chocolate definitely had some tropical vibes and packed some fruity punch to it. The white chocolate went well with the mango flavour. I thought the mango flavour had a nice balance of tartness and sweetness.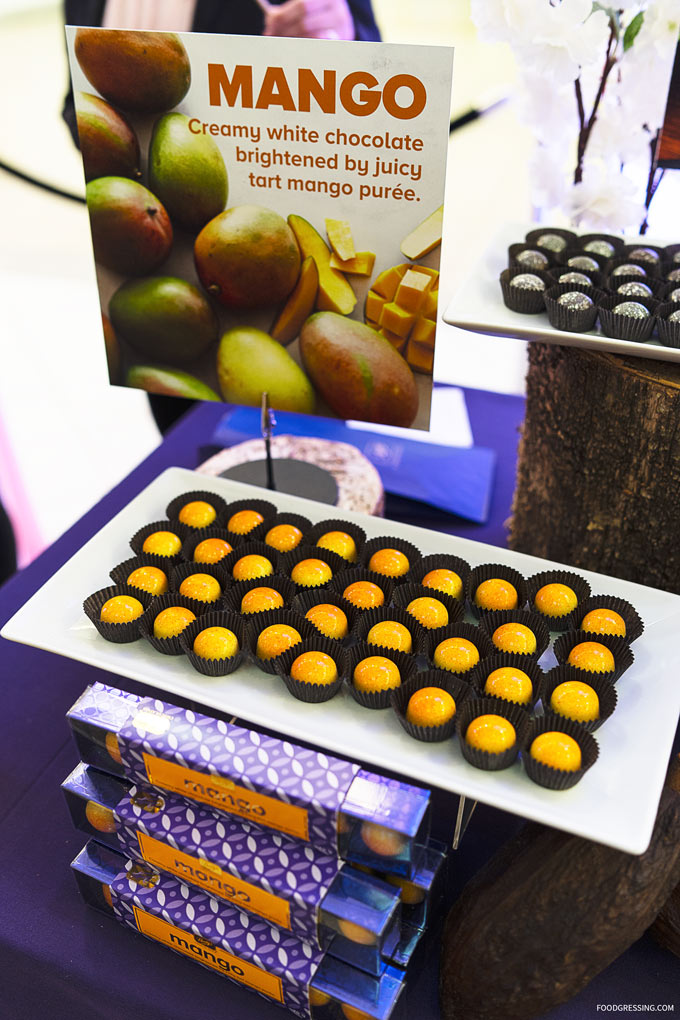 ---
Matcha
The Matcha flavour features a creamy blend of white chocolate and matcha green tea powder inside a milk chocolate shell. The speckling on the shell is created through a unique spraying process done by hand that uses a natural Spirulina-based dye mixed with cocoa butter (a natural oil extracted from the cocoa bean).
Similar to what I had experienced with North American Matcha Kit Kats, I thought that Purdy's version was more white chocolate than matcha green tea. I personally like a more authentic matcha taste – that is, with a slight bitter aftertaste – but that might not be as appealing to North American general audience.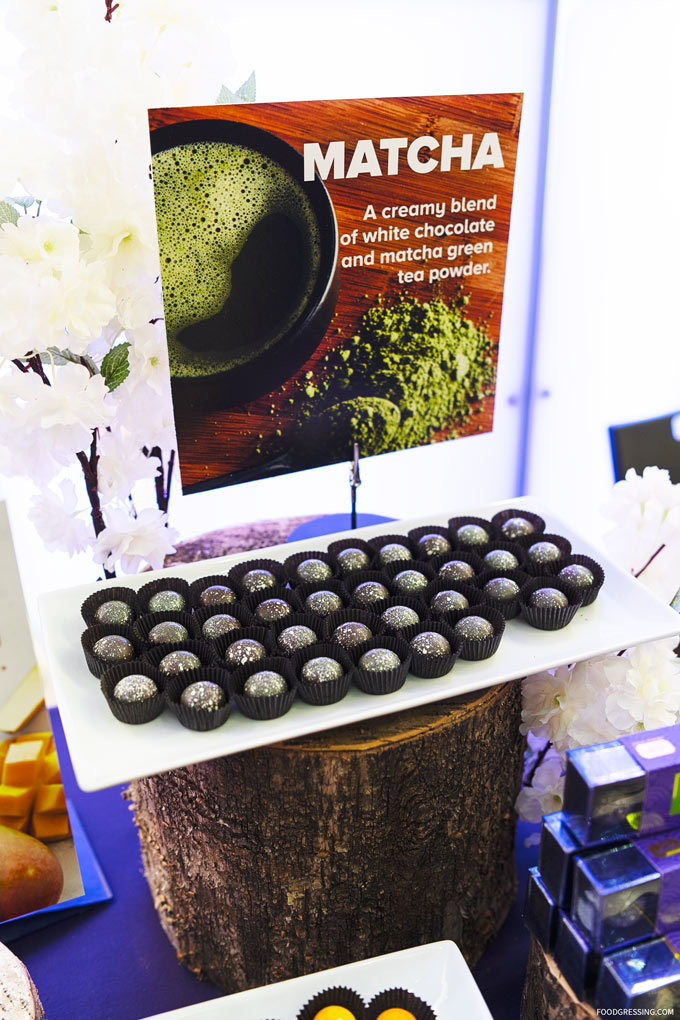 ---
Mandarin
The Mandarin chocolate features a 60% dark chocolate ganache blended with tangy mandarin orange purée crafted from Sicilian mandarin oranges. The shell is made of dark chocolate speckled with naturally coloured cocoa butter.
This flavour was apparently launched in conjuction with Lunar New Year. I personally love dark chocolate so this flavour was up my alley. The fruity mandarin flavour was good.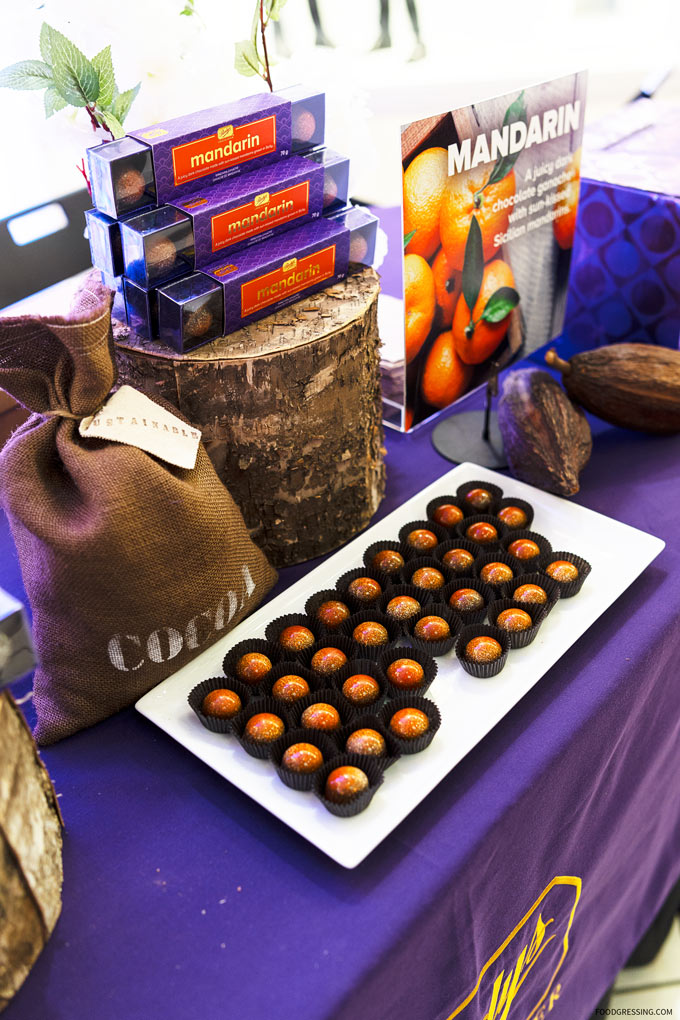 Overall Impression
The Mandarin flavour was my favourite followed by the Mango. These chocolates are available as 6 pieces at Purdys Chocolates.
Related post: