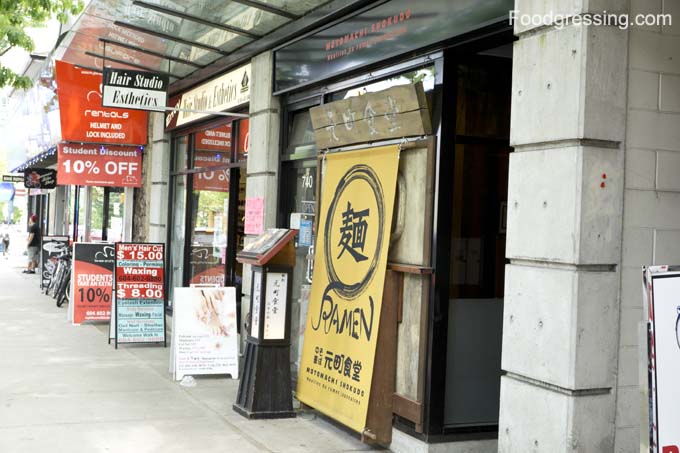 For my next ramen adventure, I headed to Motomachi Shokudo located near Denman and Robson. Motomachi piqued my interest after being mentioned as one of the best places to have ramen in Vancouver. This post reflects my experiences from two recent visits to Motomachi.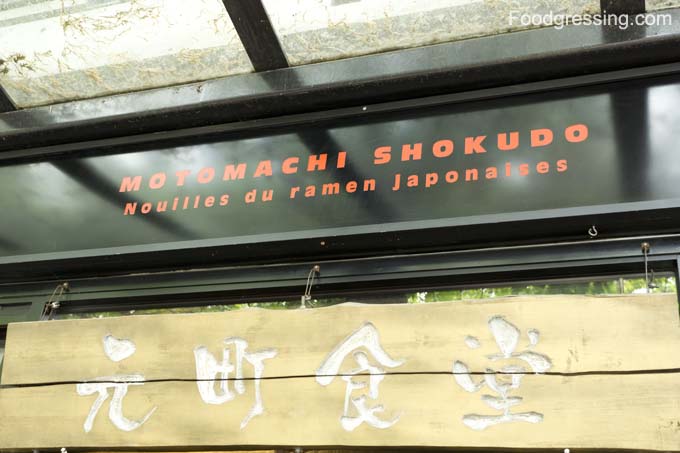 Small & Intimate Space
The wood accented interior of Motomachi has a traditional Japanese feel. The calming and inviting atmosphere made me feel zen. The restaurant is small with a large communal table, a counter near the kitchen and a few stand-alone dining tables for 2-3 people. Motomachi would not be appropriate for a large group that want to sit together.
Motomachi Shokudo Menu
When I looked through Motomachi's binder of a menu, I noticed that they offer some healthier ramen varieties. There is the spicy miso ramen with *organic* chicken as well as the shio ramen with *natural* salt and seasonal vegetables. The ramen bowls range from $9-$12, and extra noodles cost $1. Zomato has a photo of the simplified menu here.
The Ramen
On the first visit to Motomachi, my husband and I shared two ramen: the bamboo charcoal dark miso ramen ($10.55) and the shio ramen with natural salt and seasonal vegetables ($10.50).
The bamboo charcoal dark miso ramen seems to be Motomachi's signature dish. With the incorporation of bamboo charcoal into the dish, I expected the broth to be a bit gritty but this was not the case. The charcoal in the broth did not have much of a texture as it seemed like very fine powder. It also did not add any taste to the broth. One page I found on the Internet confirmed that bamboo charcoal used in cooking adds no taste to the dish because bamboo charcoal is tasteless and odorless. The broth was definitely more of a miso flavour. The soft boiled egg is always a delicious addition to ramen and the pork was tender and fatty.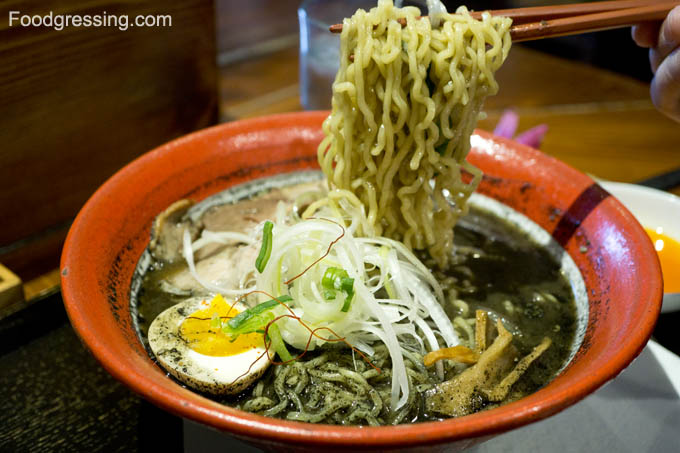 I ordered an extra piece of BBQ pork ($1.50) with the shio ramen with natural salt and seasonal vegetables. The ramen had a heap of veggies including corn, grape tomatoes, seaweed, snow peas, lime and cabbage. The dish was light, flavourful and delicious.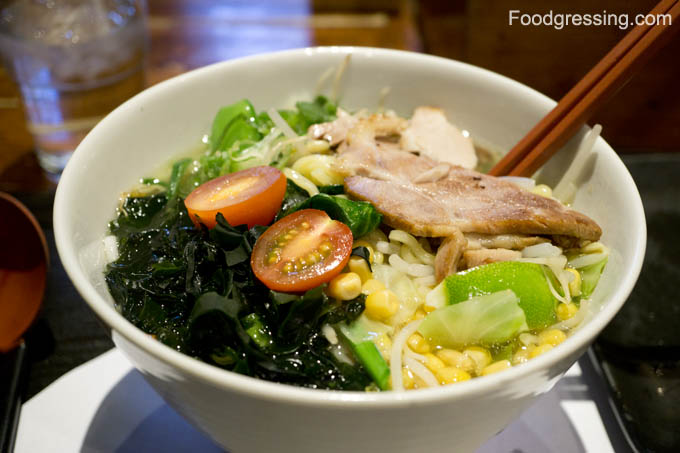 On another visit, I had the extra BBQ pork shio ramen ($11.50), which had two types of BBQ pork: shoulder and back rib. I loved the melt-in-your-mouth goodness of the meat. The broth was also rich and flavourful with the right amount of salt.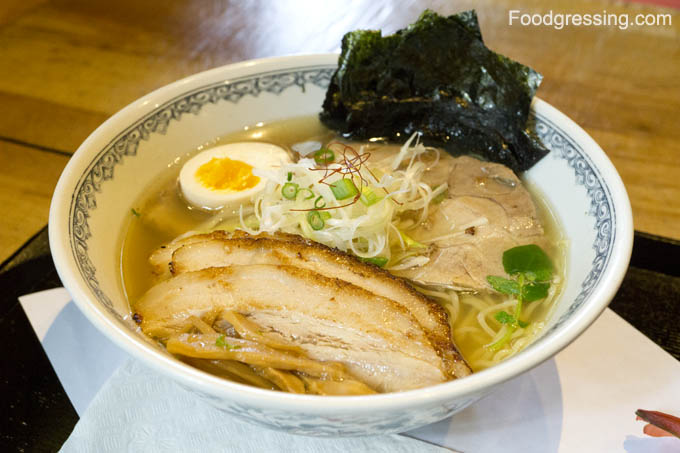 A few tips
Motomachi only takes cash or debit. If you have a ramen craving on Mondays, then you are out of luck as Motomachi is closed on Mondays. They are open Thursday to Tuesday, noon to 11 pm.
Overall Impression
The dining experience at Motomachi is solid with delicious ramen and healthy options available. The setting is small but has a cozy, zen atmosphere. I personally still prefer Hokkaido Ramen Santouka or Marutama Ramen because I enjoy their ramen flavours more, but Motomachi has its own little charm.
Other West End Ramen Restaurant Reviews
Check out my other reviews on Ramen restaurants in the West End:
Facebook: https://www.facebook.com/pages/Motomachi-Shokudo/154698807901132