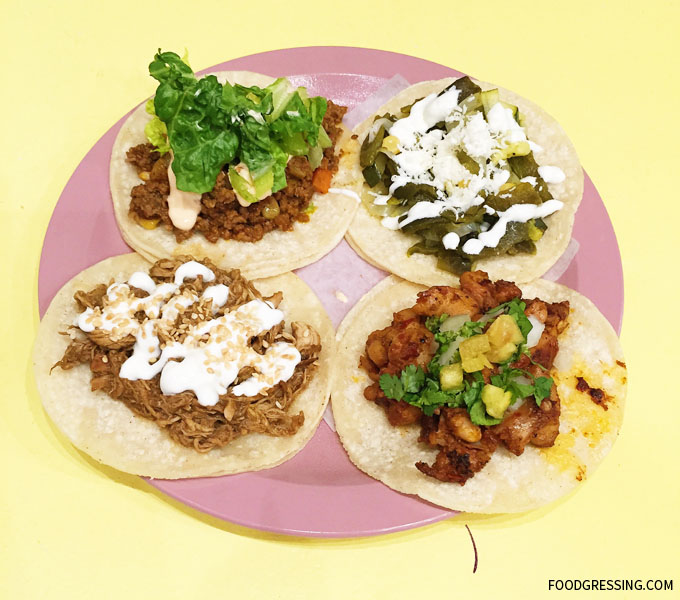 I must admit that I am a fan of tacos from La Taqueria. For me, they are *the* place to go for tacos in Vancouver. It is not always convenient for me to get to a La Taqueria location, so I have been searching for a go-to taqueria in my 'hood – the West End. I had previously reviewed Molli cafe on David and Burrard and thought their tacos were pretty good. This time around, I decided to try out Los Amigos Taqueria on Davie. .
Los Amigos Menu
At the family-owned Los Amigos, you can get 4 meat tacos for $8.99 in chicken (Tinga, Mole, Al-pastor) or meat (Lengua, Carne Adobada, Bistec, Picadillo) varieties. Unfortunately, they do not serve pork tacos (carnitas). They also offer 4 veggie tacos for $7.25 including Rajas, Super Veggie, Nopales and Frijoles. Three other signature items are available: fish (pescado) taco, quesadilla and pozole soup. On Tuesdays, they have a special for 6 tacos (3 meat and 3 veggie) for $8.99. Zomato has an image of their menu online here.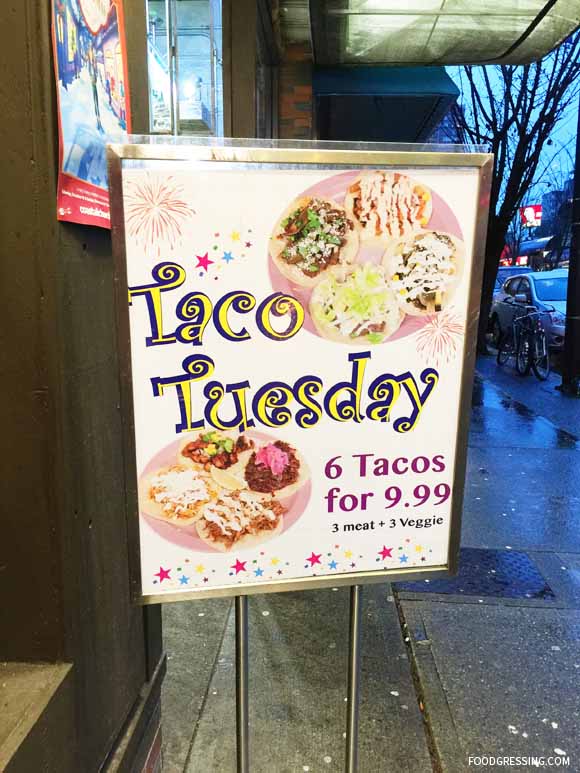 What I Tried
Over the two visits, I tried 7/8 of their meat varieties and 4/4 of their veggie tacos. On the first visit, I went with the 4 for $8.99 meat tacos deal, choosing three chicken (Mole, Tinga, and Al-pastor) and one veggie (Rajas). On the second visit, my husband and I got two of their Tuesday Specials (2 x 6 tacos) and ordered pretty much one of each type (except for Pescado which is $1 extra).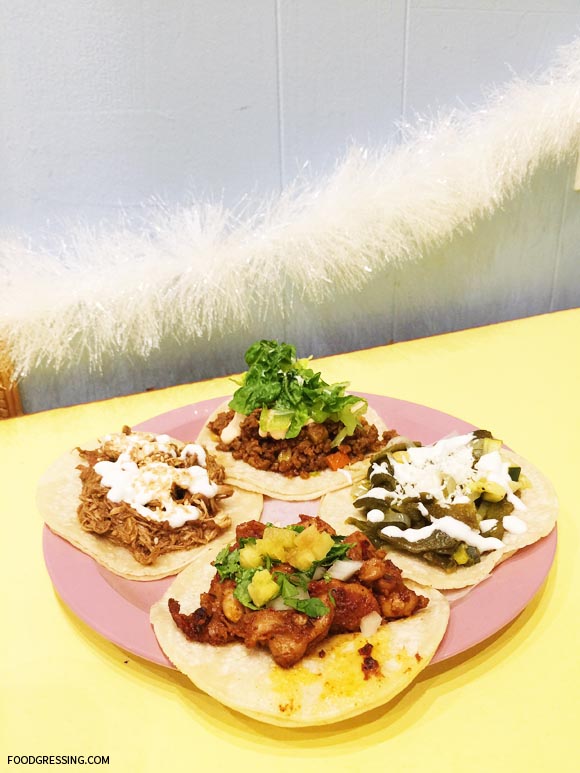 All in all, we found the tacos to be good but smaller in portions and less flavourful than La Taqueria. Some highlights were the Mole and Frijoles. I enjoyed the slightly sweeter taste of the Mole; it is made with shredded chicken in mole sauce with a slight hint of chocolate topped with sesame seeds and sour cream. On the veggie side, the Frijoles (refried beans topped with sour cream, Mexican cheese and onion) appealed to me the most. The beans were in a thick paste and I quite enjoyed the texture. My least favourite was the Rajas which had roasted poblano pepper. It had a mild pepper flavour with just enough heat to be zesty, but the taste was not particularly enjoyable to me.
In terms of portions, I think 6 tacos would be the best for a meal. 4 tacos, though for $8.99, is more like a snack/light meal.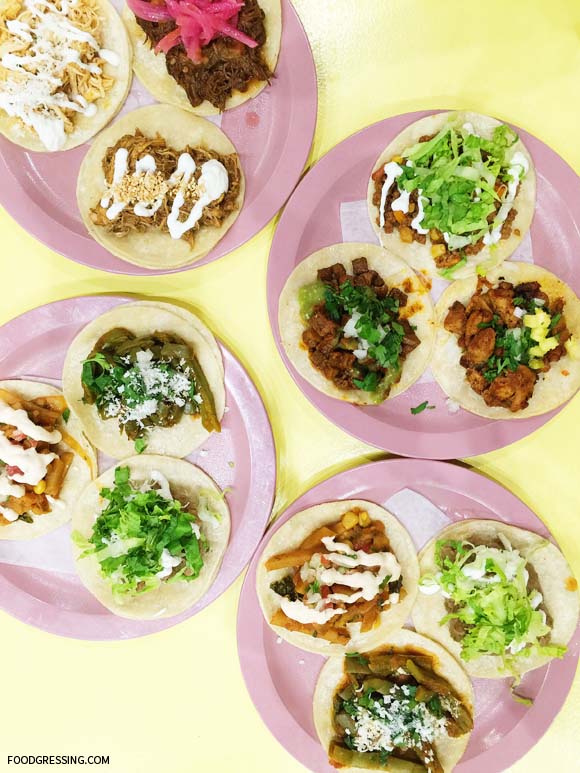 On thing to note is that Los Amigos Taqueria is a very small eatery such that they don't actually have a washroom for customers. My hands were messy after eating but there was no washroom or a sink available. They did have a hand sanitizer dispenser but it was empty. I really did wish I had baby wipes that moment!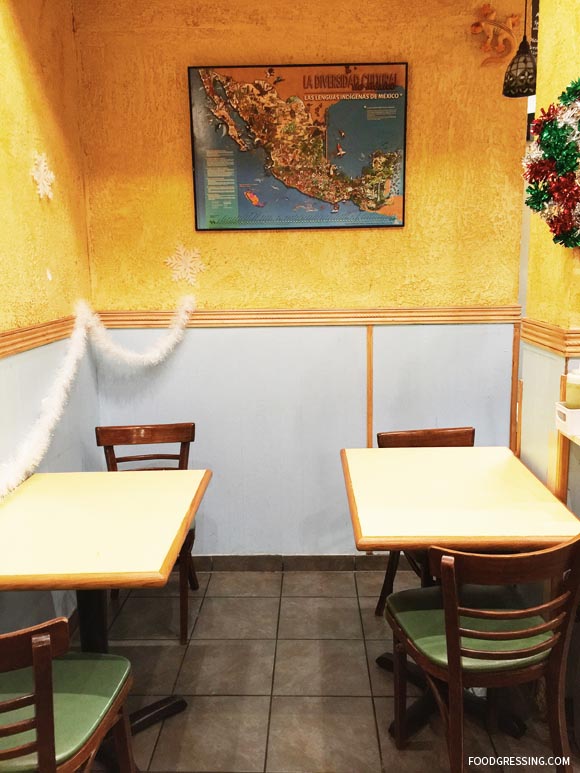 Overall Impression of Los Amigos Taqueria
The tacos from Los Amigos Taqueria were okay overall, but nothing to write home about. The lack of a customer washroom or sink was somewhat inconvenient. For my taco craving, I would still head to La Taqueria. Rating: 3/5
For more information, visit the Los Amigos Taqueria at their website and social media: Facebook, Twitter, and Instagram.