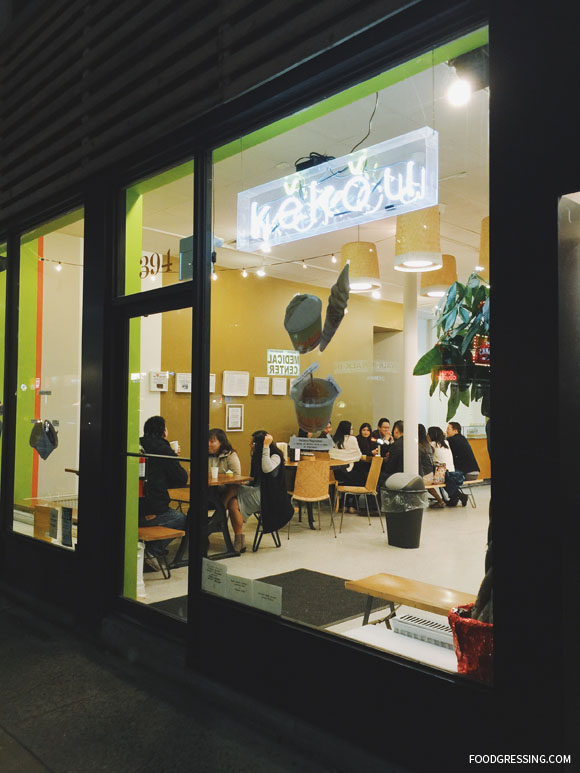 A few months ago, in Toronto, I was prowling around Queen Street one night for some late night dessert with my husband, son and friend. Just a few doors down from Fresh Off The Boat, which I tried the day before, was Kekou Gelato. I didn't know much about Kekou Gelato, nor did our friend who now lives in Toronto. Seeing as how there were quite a few customers inside at that time, we decided to give it a try.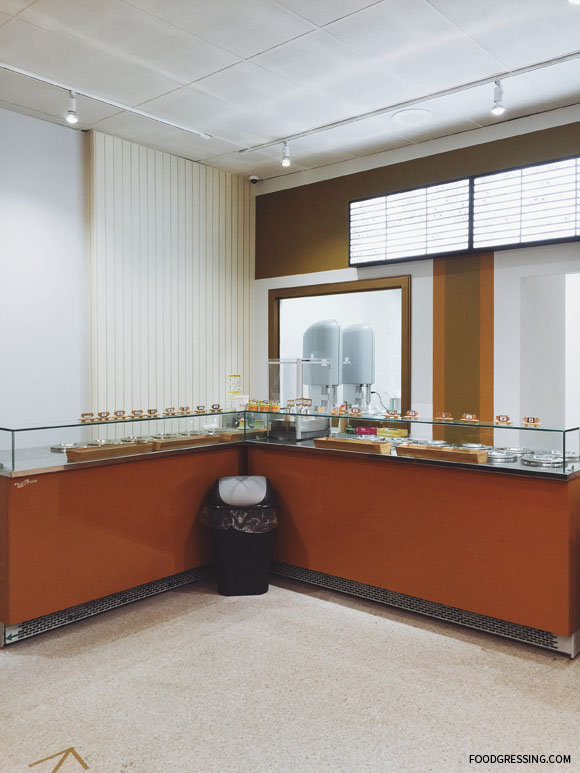 Asian-Inspired Gelato Flavours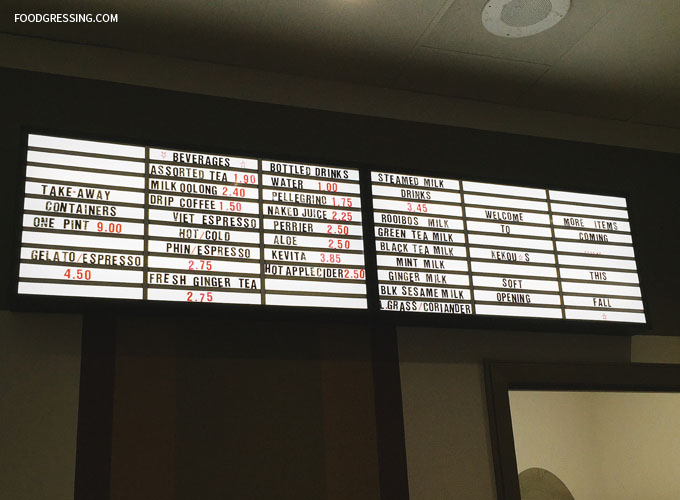 I was immediately surprised by the flavours offered by Kekou – that is, Asian-inspired! At Kekou Gelato, you can enjoy gelato in flavours like red bean white chocolate, Chinese 24 herb tea, durian, and roasted oolong tea. These flavours are in-fact made in-house.
Those who are lactose sensitive may enjoy non-dairy sorbet flavours like Tsing Tao peach and Osmantus plum berry. They also offer soft serve in flavours like jasmine tea and almond tofu. Kekou Gelato's soft serve is from a base which is pasteurized and aged for 10-12 hours.
Gelato cups come in three sizes: small ($3.75), medium ($4.20) and large ($4.86). Sugar cones come in one ($3.57) or two scoops ($4.43).
A variety of drinks including loose leaf teas, drop coffee, Vietnamese style coffee, and steamed milk drinks are also offered. You can also get an affogato, which is a gelato-espresso mix.
Stabilizer-Free
Kekou Gelato does not use any stabilizers in their gelato. Because of that, their gelato is less smooth than traditional gelato. Stabilizers are what cause traditional gelato to be smoother and to maintain that smoothness for a longer period of time. Because they do not use stabilizers, their gelato is crafted in small batches to ensure freshness. Furthermore, they use natural ingredients – real fruits and real tea leaves – in their gelato base.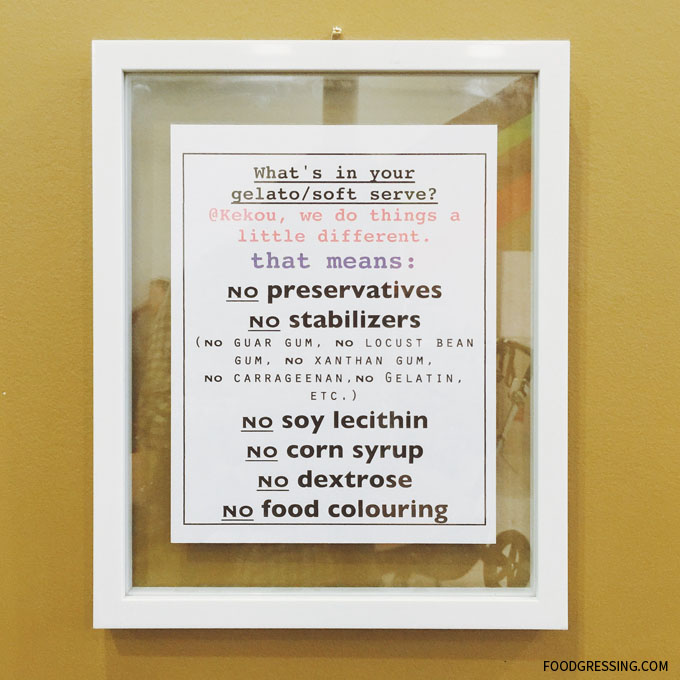 What We Tried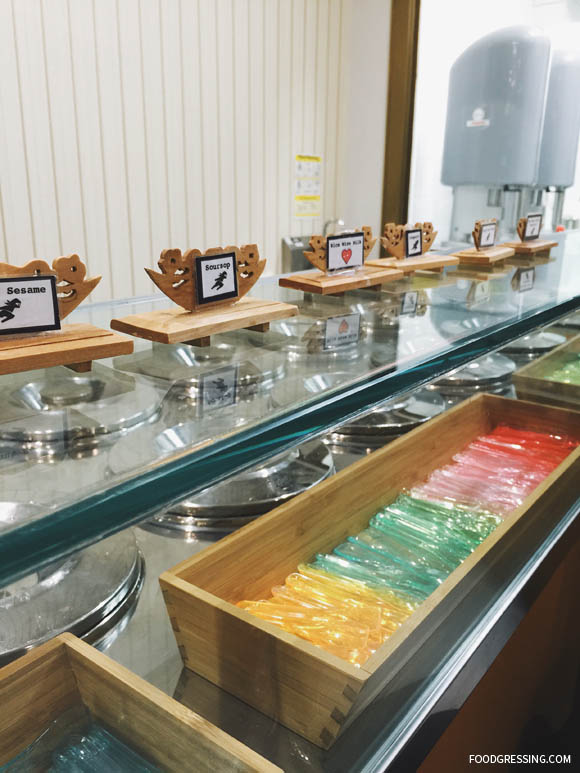 After trying a few samples, I went with a red bean white chocolate affogato. It had a really fun play on textures as the espresso melts the gelato continuously. Pretty tasty overall, and the red bean white chocolate flavour went well with the espresso.
Our friend had a mango gelato which he thought had a nice smooth texture (despite not using stabilizers) and a delicious mango flavour.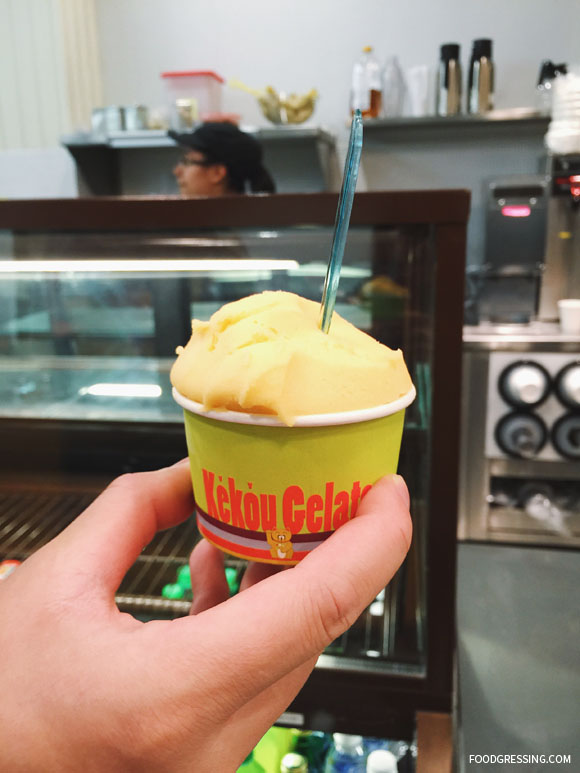 Overall Impression of Kekou Gelato
The flavours that I tried at Kekou Gelato tasted like what their names suggested. The affogato was fun and tasty with its changing textures. I'll be sure to stop by again next time I'm in Toronto. Rating: 4/5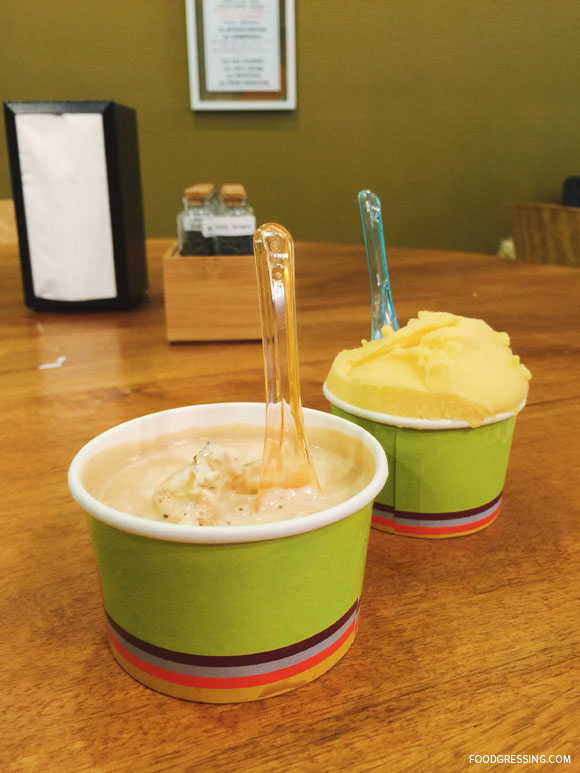 For more information on Kekou Gelato, visit them on their website or social media: Facebook and Twitter.