I came to know about Fresh Off The Boat after they were featured on 24 Toronto Restaurants in 24 Hours (see the 5:30 mark). I was really intrigued by their unique menu that features urban asian seafood centric sandwiches. It is something that isn't really offered in Vancouver. Fresh off our flight, we hit Queen Street West for some late night eats at Fresh Off The Boat.

Fashion District
Fresh Off The Boat is located on Queen West in Toronto's Fashion District. The restaurant is small with just a few dining tables and counters where you can stand and eat. Takeout appears to be very popular given the limited seating. Their seating availability would not accommodate large groups. I did like their fun nautical decor including ropes threaded between industrial lights above the dining tables.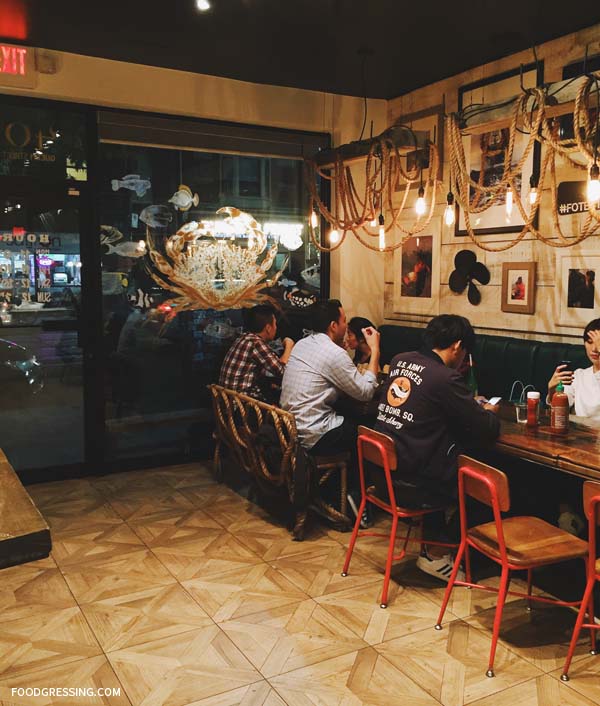 I found their wall of Sriracha sauce kind of interesting.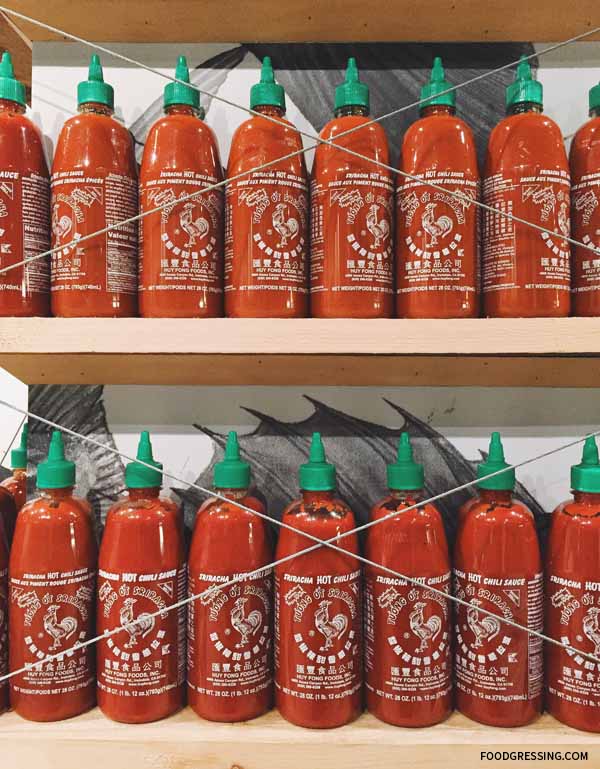 Urban Seafood Sandwiches
Fresh Off The Boat's tasty array of seafood sandwiches ($10-$16) includes lobster rolls ($15), soft shell crab sandwiches ($16), the FOB ($12) and Mediterranean shrimp sandwiches ($10). You can also order grilled fish ($14-$15) with choice of catfish, halibut or mahi mahi. Their signature fries is the Frisco Fries which are has a mound of fresh snow crab on top of the fries ($9). There is also complimentary self-serve lemon water.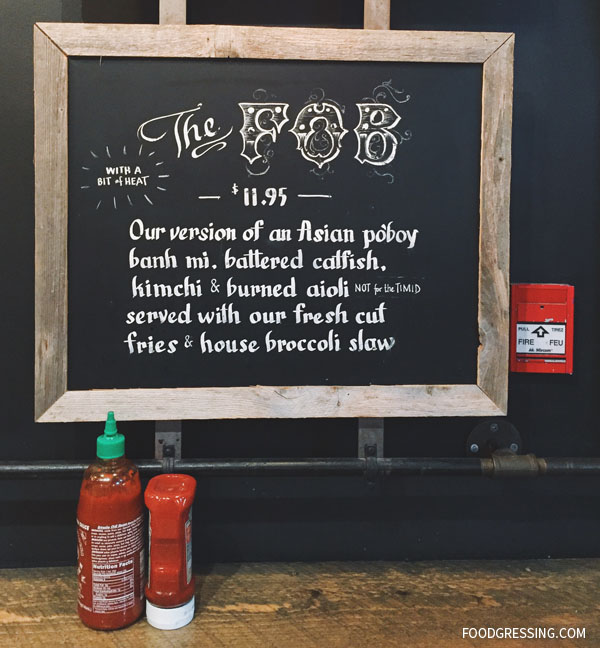 What We Tried
We tried The FOB ($12) which is an asian poboy banh mi with battered catfish, kimchi and burned aoli. It comes with broccoli house slaw and fresh cut fries. At first sight, the sandwich was mouthwatering with aoli practically dripping down the side of the sandwich. I loved the spicy flavours of the aoli and the kimchi. The catfish was slightly greasy but crispy on the outside. The kimchi gave the sandwich a nice crunch with each bite.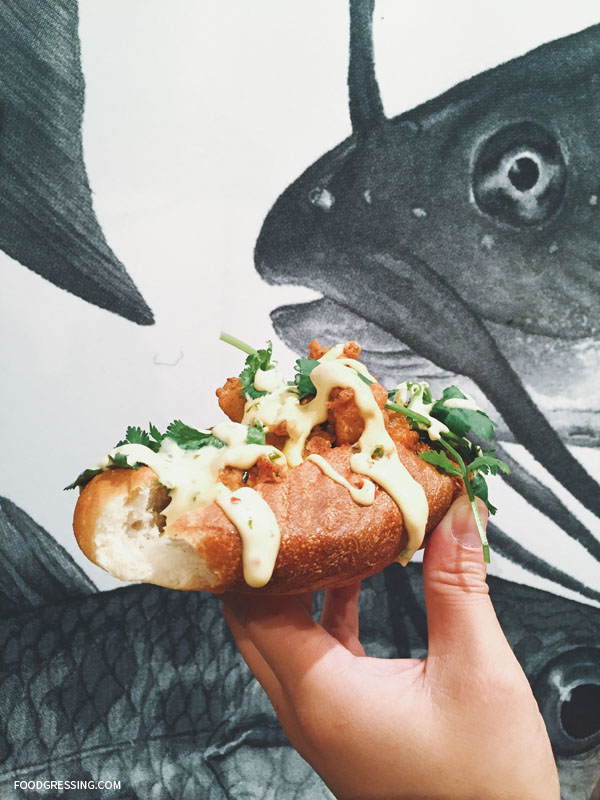 Next item we tried was the signature frisco fries ($9) with house made garlic aioli topped with mounds of fresh snow crab and garnished with fresh dill and parsley. The snow crab topping was largely fluffy with minced crab meat rather than larger distinguishable pieces. It was a fun mix of crab and fries but obviously there were more fries than crab meat. The magic disappeared when all the crab meat was consumed leaving a layer of fries.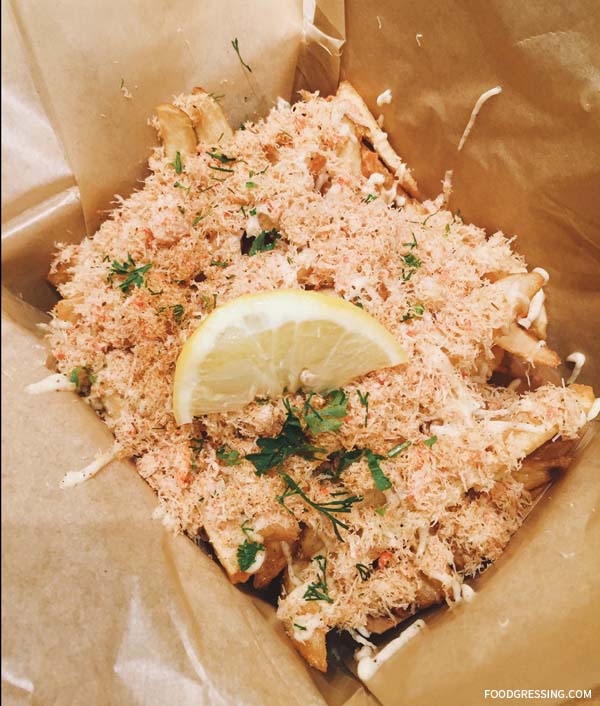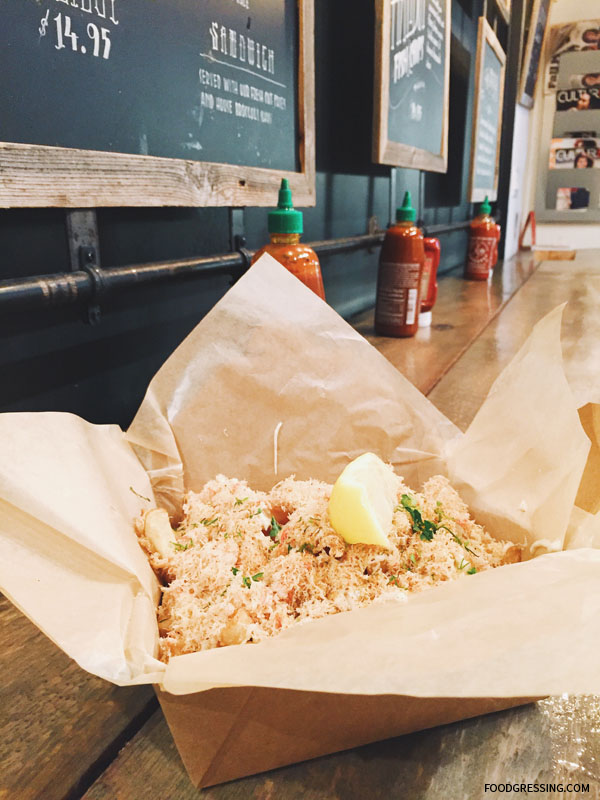 Overall Impression of Fresh Off The Boat

The spicy flavours of The FOB sandwich left me lingering for more. The frisco fries were delicious, but something I would just want to order once to try out and not on a regular basis. Pricing is higher for a sandwich joint but because of the seafood. You can expect about $20 per person for a meal. Rating: 3.5/5
Website: http://www.fotb416.com/
Twitter: @FOTB416
Instagram: @fotb416