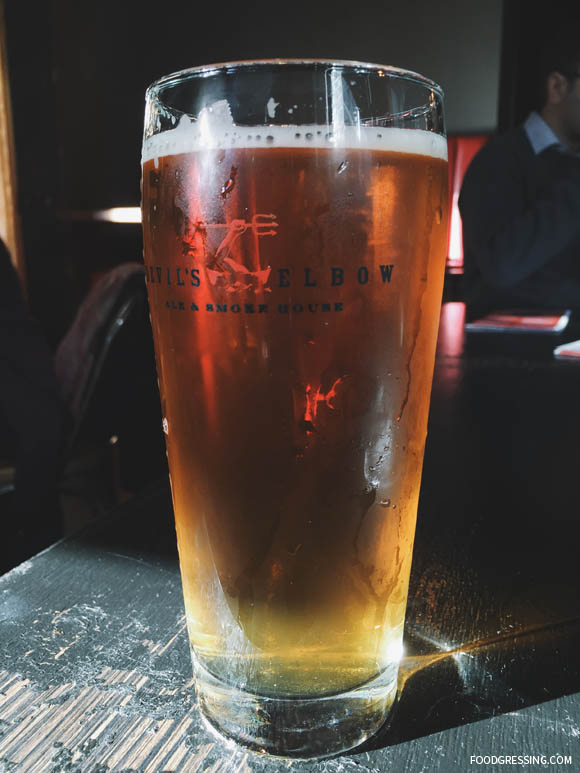 Last month, my office took on a democratic approach to decide the location of the annual Christmas lunch. Over 10 restaurants were proposed as potentials with menus ranging from Italian, French to traditional pub fare. After a voting process, results were tallied and the Devil's Elbow Ale and Smoke House won out even against its popular neighbour, Chambar. I had not been to the Devil's Elbow before nor had I heard of it, so I was very interested in trying them out.
Craft-Beer Focused Restaurant
Located just steps from the Stadium skytrain station, Devil's Elbow is a craft beer-focused restaurant owned by Howe Sound Brewing Co. They have been open for over a year, and occupy the Chambar's old space. The Devil's Elbow menu items make ideal pairings with beer. Aside from offering their own brewery brands, they also feature emerging craft breweries and whiskey products from local craft distilleries. They also apparently smoke their meat in-house.
The Whiskey Room
The party took place in the restaurant's prohibition-style Whiskey Room. It has a really nice rustic feel with lots of cozy leather seating, a bar with high top chairs, and small dining tables. A fireplace video played on a screen to help set the ambiance.
The Lunch Special
One of the reasons why my colleagues voted for the Devil's Elbow was because of the affordable weekday lunch special. For $15 plus tax, you get a sandwich, side and a beer. Some of the sandwich selections included pork banh mi, smoked brisket and Montreal smoked meat. Side choices included pumpkin ale soup, cornbread mac n cheese and caesar salad to name a few.
What I Tried
To start off, we had various appetizers including kettle chips and Maque choux (Southern-style salsa) ($8), Devil's Wings ($13), Yukon fries ($7), and brisket nachos ($17). I found them to be good all in all, but my favourite was the brisket nachos. They were wonderfully cheesy and crispy and I loved the slightly sweet flavour from the beef brisket in smoked barbeque sauce with salsa.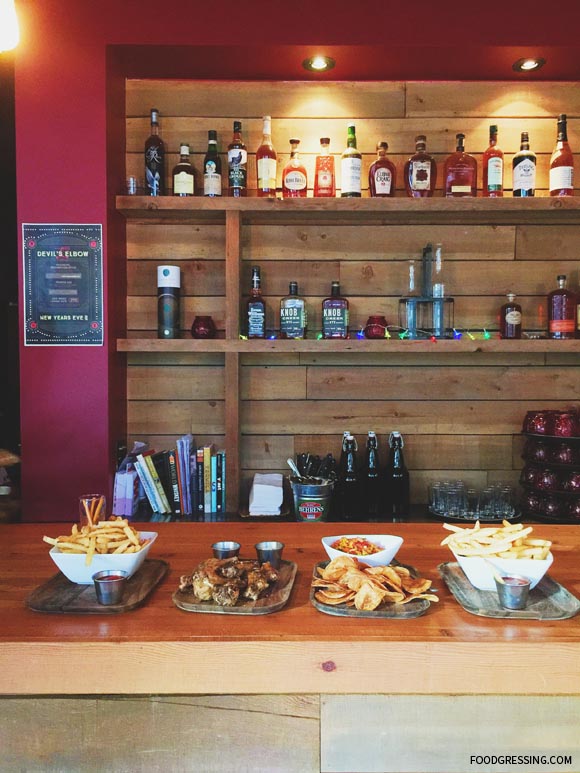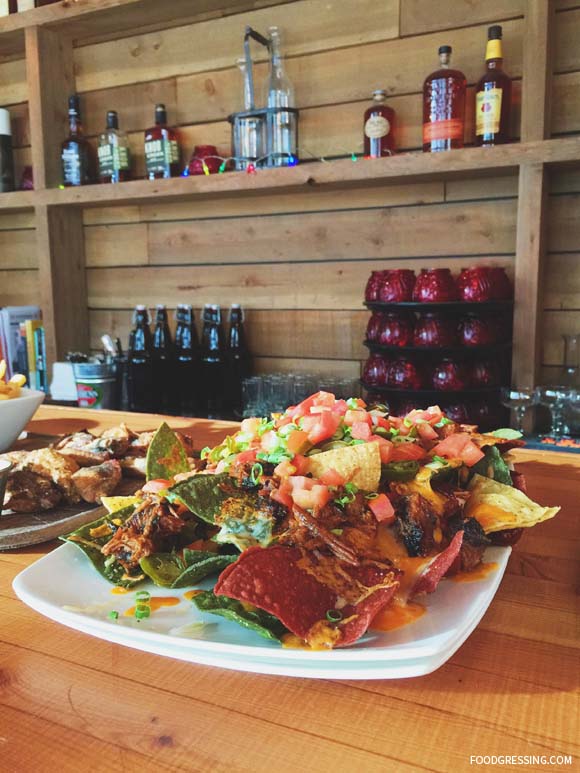 As for the lunch special, I went with a shrimp po'boy, chilled potato salad, a Garibaldi Honey Pale Ale. The shrimp was pretty crispy and the baguette was nicely toasted – it was okay and nothing too special. Unfortunately, I did find the potato salad unappetizing – too much onions and seasoning in my opinion. I quite liked the Garibaldi Honey Pale Ale, which is brewed with Fraser Valley honey.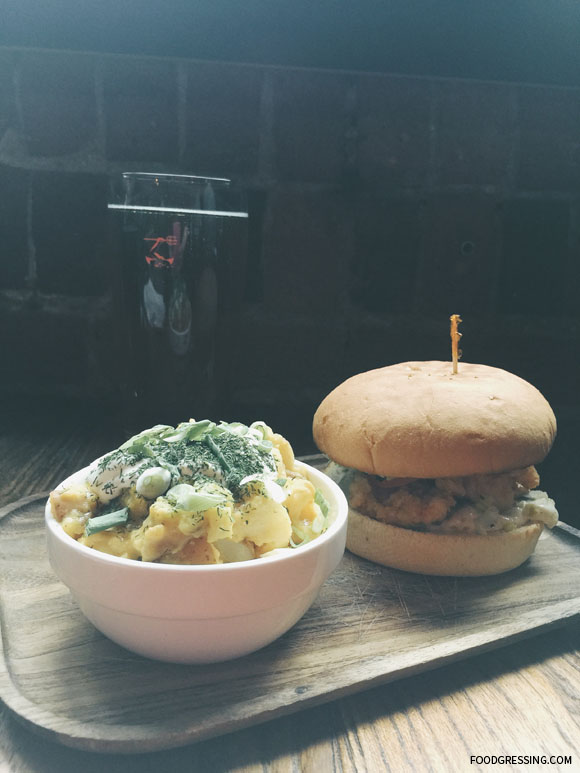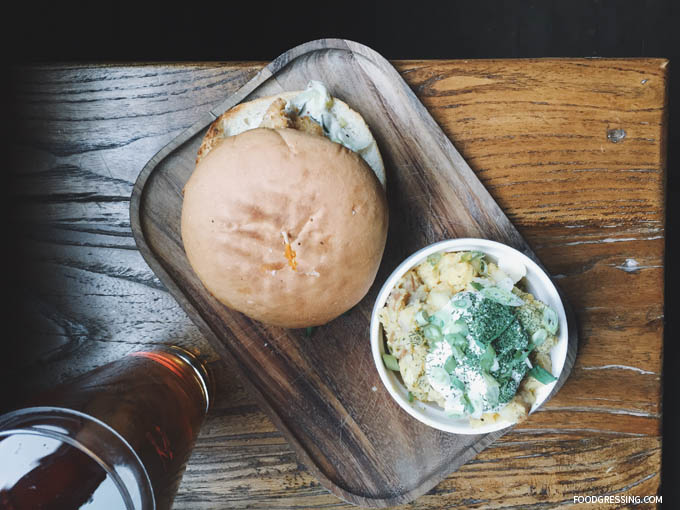 Service seemed reasonable for our large group of 30. We had one server but extra staff helped with the payment processing. The food was delivered to the group at more or less the same time.
Overall Impression of Devil's Elbow
I really liked the rustic, prohibition-style of the Devil's Elbow and the Whiskey Room had a nice character to it. The ambiance of the restaurant does make it a neat place to go with friends for hearty eats with beer. I actually liked the appetizers much more than my sandwich and side. All in all, the experience was okay. Rating: 3/5
For more information, visit the Devil's Elbow at their website and social media: Facebook, Twitter, and Instagram.