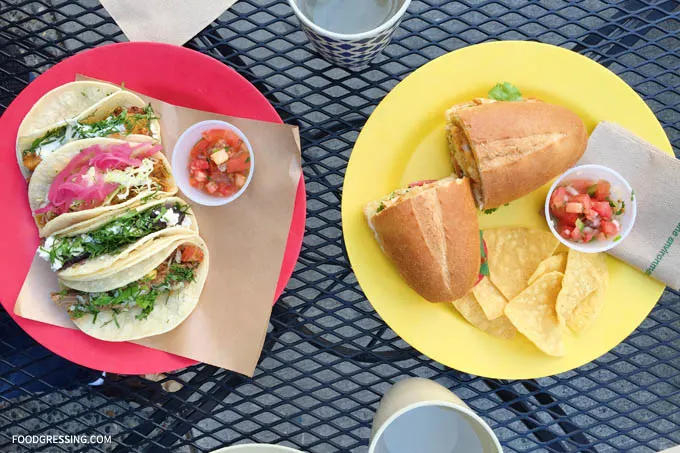 On the outside, Molli Cafe looks like your neighbourhood coffee shop. In fact, it had taken over the space of the Green Mango Cafe, which served your typical paninis, wraps and sandwiches. I regularly walked by Molli Cafe and thought that the offerings would more or less be the same. It wasn't until I stopped by one day and looked at the menu posted on their window that I realized it was not a regular coffee shop. In fact, I was quite surprised to learn that they serve Mexican food – tacos, tortas and soups!
Fine-Dining Background
A few articles online give insight on the chef owners' fine-dining background. Originally from Mexico City, chefs Rafael Flores and Bernice Balbuena have worked at top fine-dining restaurants in the world (think $400 per person). Chef Rafael's resume includes working at the (now closed) El Bulli, the number one restaurant in the world for many years. Chef Bernice worked at El Celler de Can Roca, a three Michelin-starred restaurant in Spain. In Vancouver, they have worked with executive chefs from Tableau, Raincity Grill and Diva at the Met. Together they came to this city to live the "Canadian Dream" and opened up this humble cafe in Downtown Vancouver.
Molli Cafe Menu
Molli Cafe's menu is small and presented on a chalkboard on the wall. The owners liken their menu offerings to Mexican street food. They serve Mexican soups (~$5), breakfast items (~$7-$9), tacos ($2.50) and tortas (~$9). They try to stay closely authentic as possible despite the limited Mexican ingredients available in Canada. Photos of the menu are available on Zomato.
Bright Space
The cafe is small with lots of natural light from the floor-to-ceiling windows. There are high top tables, small dining tables and two tables outside. My preference is to sit at one of the tables outside not only to people watch but because there seems to be no air conditioning inside.
What I Tried

On one occasion, I ordered all four types of tacos on traditional corn tortillas ($2.50 each): cochinita pibil (pork), res a la mexicana (beef), frijol con queso (slow cooked beans), and papas con chorizo (housemade chorizo). All of them were flavourful and had the good amount of seasoning. I love a pulled pork taco and the cochinita pibil was just right in my books.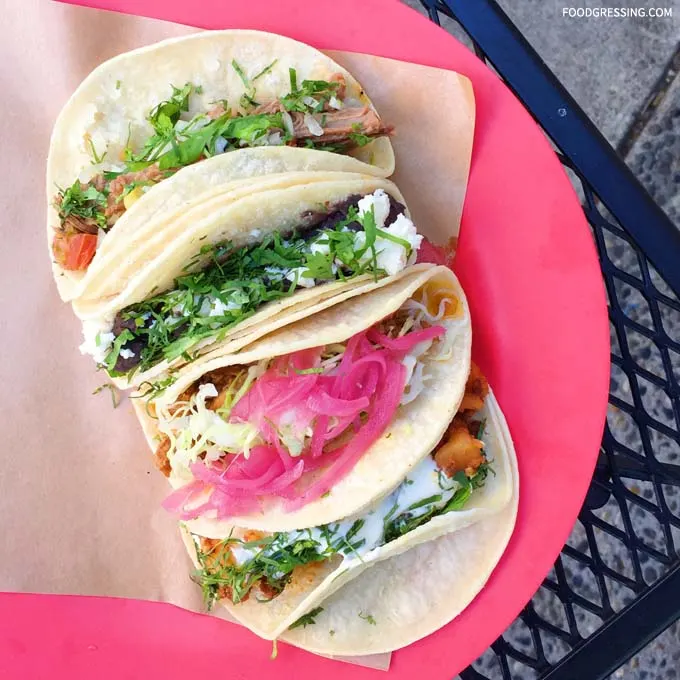 I also tried the pollo tortas ($9) which was pulled chicken served in a locally baked Portuguese bun. The Portuguese bun is the closest to what they can find locally to a Mexican bolillo bun. I liked the crunchiness of the bun with the tender, meaty filling. The chicken tortas is apparently not traditional in Mexico, but the owners adapted it for local tastes.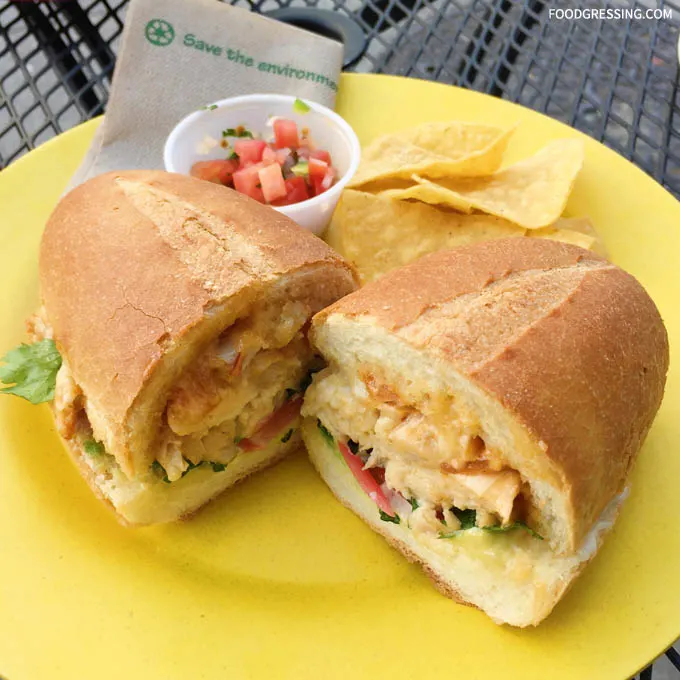 The breakfast item I tried was the mollete ($7.25), which had two open-faced buns with refried beans and cheese on top. The salsa that came with it was fresh and had bright flavours. The mollete was a fun dish with different flavours and textures from the beans, cheese and salsa.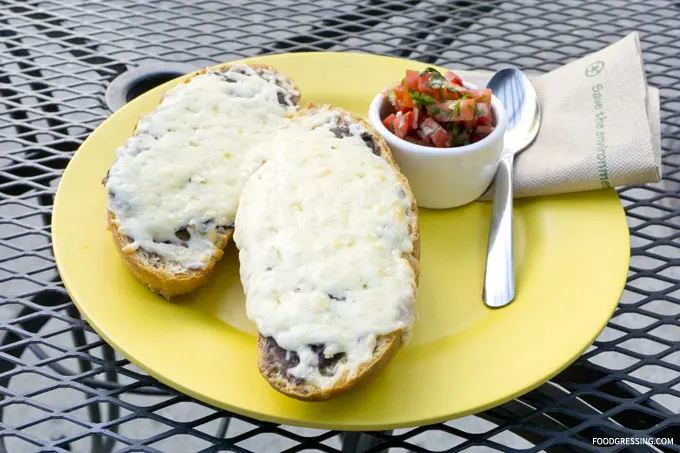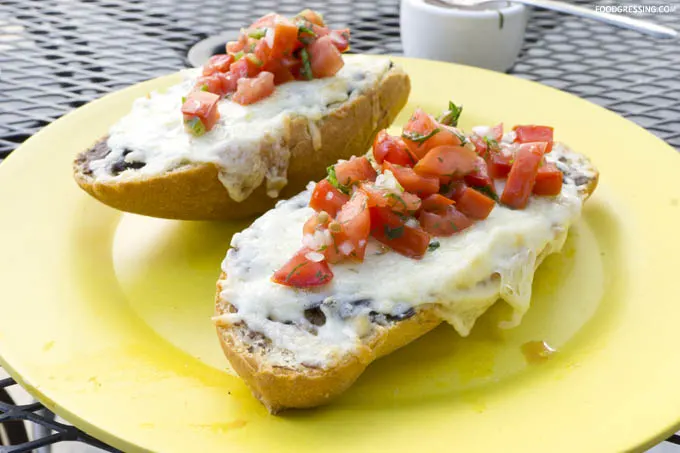 Service
The kitchen at Molli Cafe is small, so it does take a bit longer to get the food. A staff member did check on me during the two times I was there.
Overall Impression

Molli Cafe has a friendly, neighbourhood vibe with Mexican food that is hearty, comforting and satisfying. I will be sure to go back and try other items. Rating: 4/5
Website: http://www.mollicafe.com/
Facebook: www.facebook.com/pages/Molli-Cafe/1433190433617382
Twitter: www.twitter.com/mollicafe