If you don't know about Gastropost Vancouver, it is a weekly food-related spread in the Vancouver Sun and The Province. The spread is put together using photos contributed by foodies based on that week's mission. Gastropost is also available in three other cities in Canada: Edmonton, Calgary and Toronto. They recently celebrated their upcoming 100th mission with a party at Yew Restaurant in the Four Seasons Hotel. There was delicious food (lots of it, of course), contests, an appearance by Yew's Executive Chef Ned Bell and even some learning about Oceanwise seafood and sustainability.
Celebrating the 100th Mission
There were some serious foodies at the Gastropost Vancouver event, and more than enough amazing snacks and beverages by Yew to satisfy each and every one of them. Here are some highlights:
The humpback shrimp was served on an Oceanwise logoed spoon. Simple, elegant and sustainable! The humpback shrimp is in fact a sustainable shrimp species.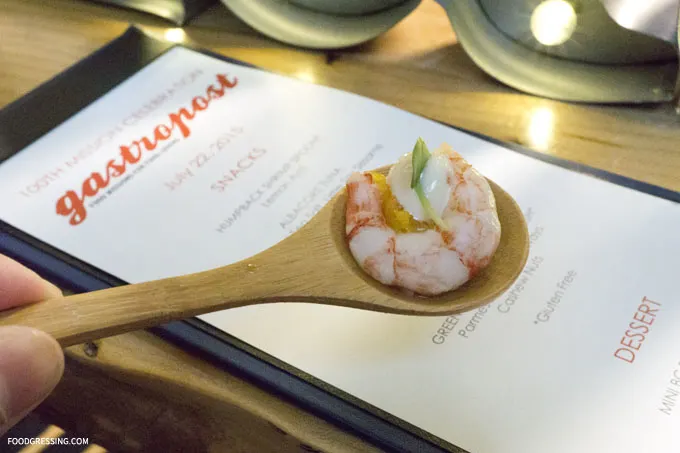 There was perfectly seared albacore tuna with smoked sea salt and lime soy sesame.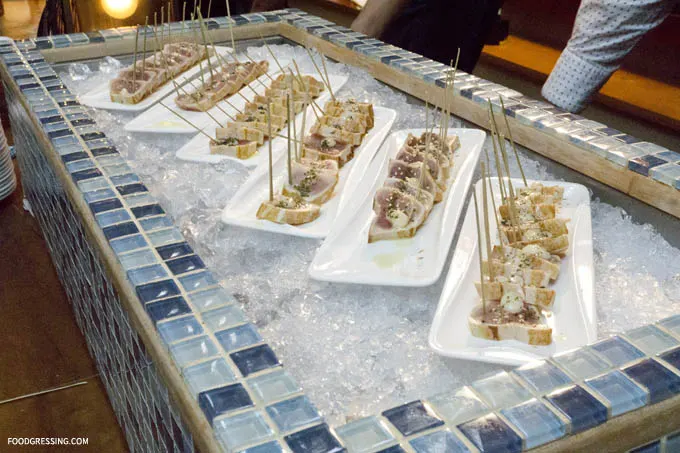 I loved the zesty heirloom tomato gazpacho. It was refreshing and cool for a warm summer night.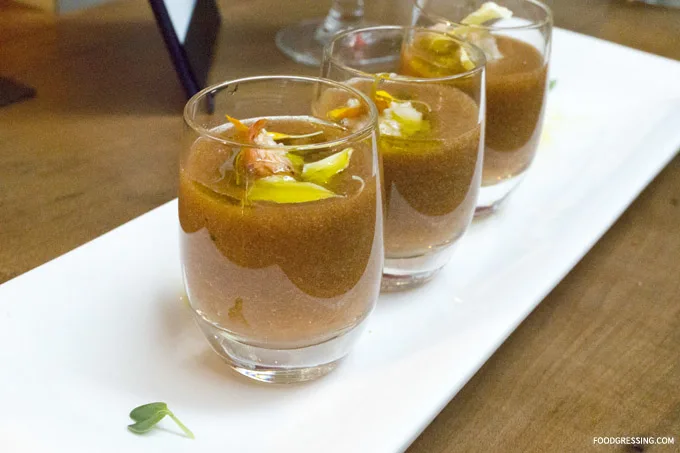 The dungeness crab tacos were out of this world not only in presentation and taste. It was zesty, sweet and really *delicious*. I even found the Chef Ned Bell's recipe here.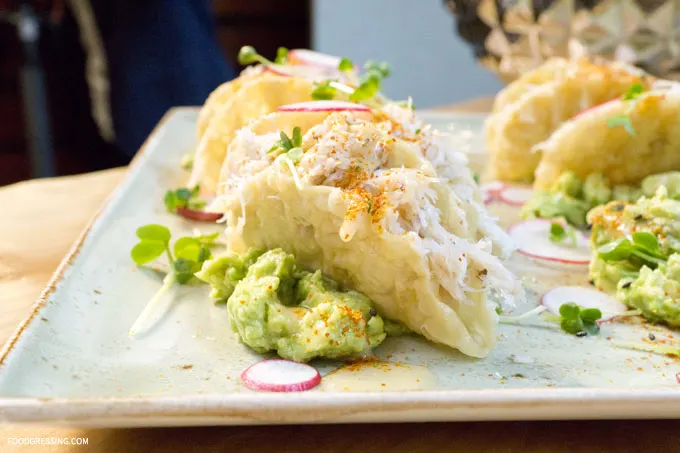 The seared scallop was juicy and I loved the elegant presentation.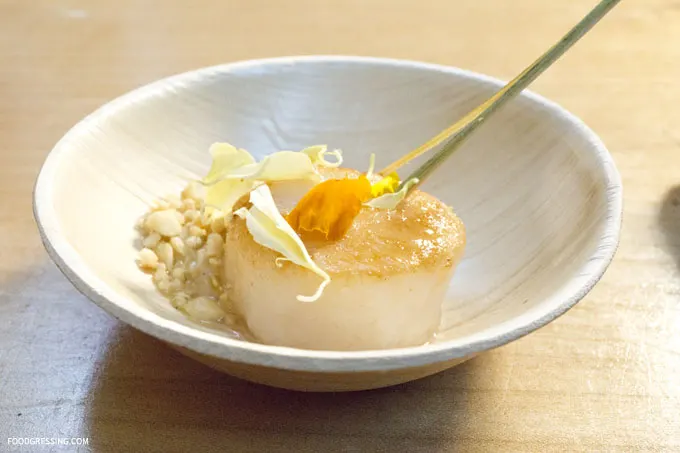 I absolutely enjoyed the green garbanzo bean relish with parmesan cheese and cashew nuts (yes, I had several of them). I loved the mix of flavours from the chickpeas, cheese and nuts. There were a lot of fun textures as well.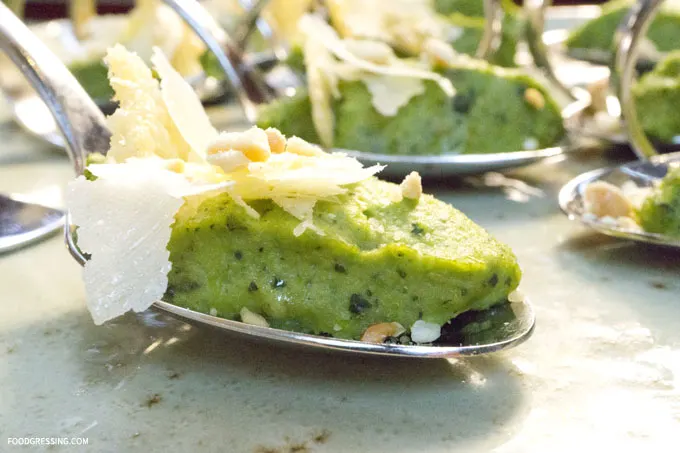 For dessert, there was the mini BC Blueberry tart with vanilla soft-serve.
There were a variety of beverages served including Yew's ginger mango peach and berry iced tea, Fresita sparkling wine, and Samual Adams beer.
Celebrating @gastropostvan #gastropost100 with @SamuelAdamsCA #saminhand ? pic.twitter.com/Rzy4v7fwfF
— Foodgressing (@foodgressing) July 23, 2015
How to Participate in Gastropost Vancouver
The Gastropost Vancouver party was a ton of *foodie* fun, and it was great to finally meet people in person (you know how it is with social media nowadays). For more on participating with Gastropost Vancouver, check out http://vancouver.gastropost.com/.