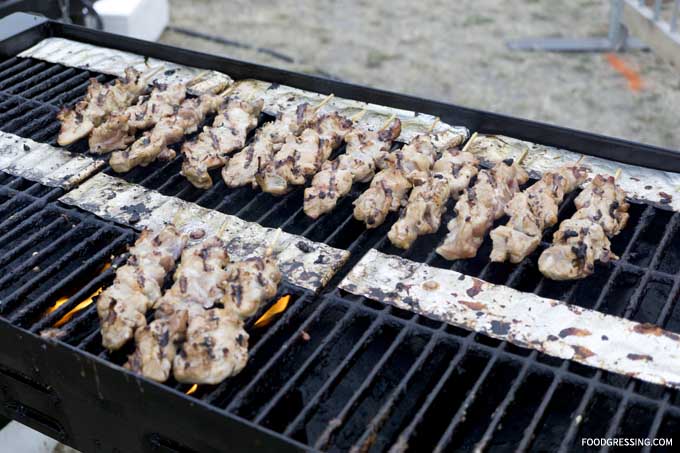 On Saturday, we headed to Sunset Beach Festival held as part of the Honda Celebration of Light. There was live music, giant board games, and various booths with giveaways and contests. There were just a few food trucks at the festival. The tempting smell of the skewers from It's All About Grill drew me and my husband in, so we decided to give it a try.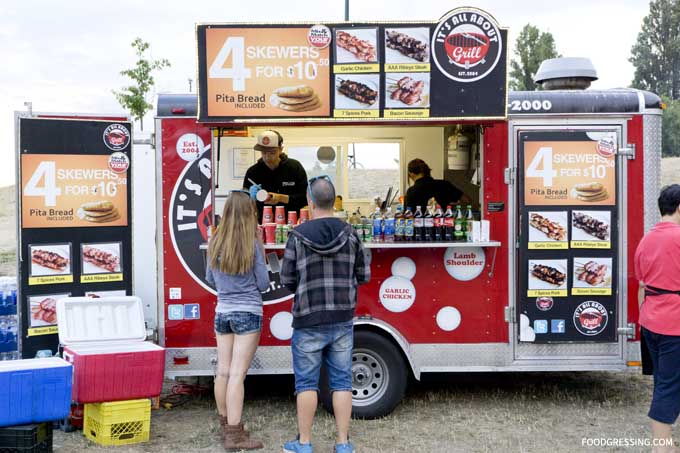 It's All About Grill offers 4 skewers and a piece of pita bread for $10.50. You can mix and match among the four different flavours: garlic chicken, AAA ribeye steak, 7 spices pork and bacon sausage.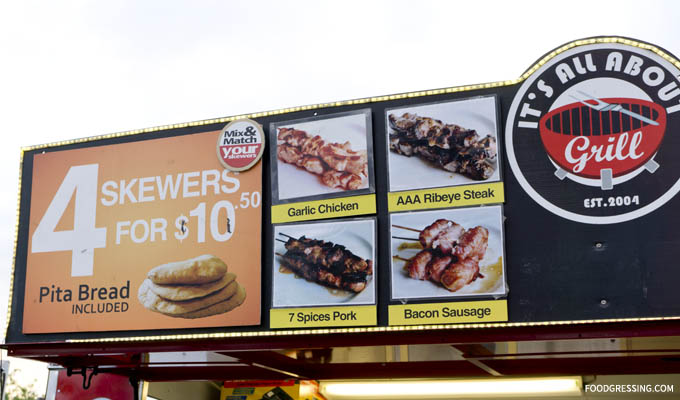 What We Tried
We ordered four skewers in different flavours, which were presented in a cup with pita bread and a piece of cucumber. It was not very busy at the time, so we got our food fairly quickly.
My favorite was the 7 spices pork because it had a nice amount of seasoning and the meat was tender and juicy. I liked the presentation of the bacon sausage skewer, and the flavour was just okay. The AAA ribeye steak was unfortunately very tough. The garlic pork was tender but did not have much garlic flavour.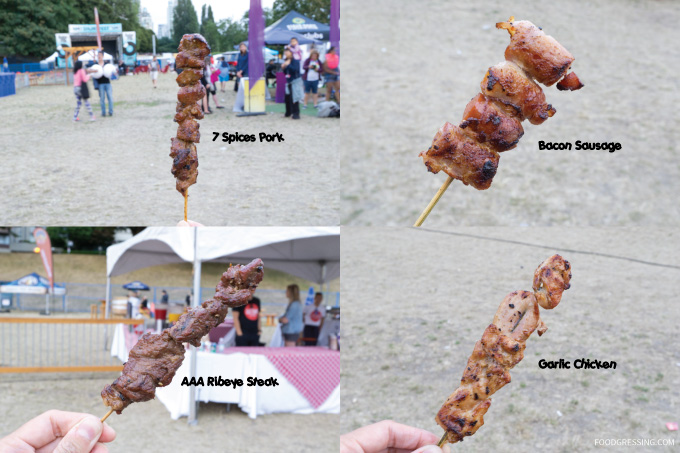 Overall Impression
There were some hits and misses with the skewers we tried, but the 7 spices pork was definitely my favourite. The least favourite was the AAA ribeye steak because the meat was tough. Rating: 3/5
Twitter: https://twitter.com/allaboutgrill (not recently updated)