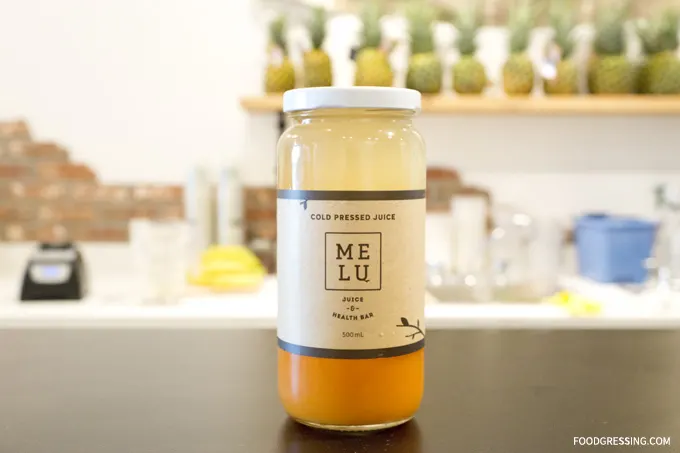 Disclosure: I was invited by MELU Juice and Health Bar to attend a tasting session. All opinions are mine alone.
MELU Juice and Health Bar opened this month in Coal Harbour and is the area's first premium cold-pressed juice and health bar. At MELU, it's about unique ingredients, creative recipes, nourishing meals and guilt-free desserts that are so good you'll be wanting more. Aside from cold-pressed juices, MELU has other raw, unpasteurized, vegan, and gluten-free options including nut mylks, smoothies, detox waters from somewhere like Dherbs, salads, overnight oatmeals, and health bars (more on that below). I spent an afternoon with co-founder, Angela Luo, where we had a fun and *guilt-free* tasting session and discussed MELU's concept and offerings.
Healthy Addiction
MELU's naturally formulated cold-pressed juices are created in-house and use 2 – 3 lbs of fresh vegetables, fruits, and roots. Some unique ingredients used include jicama, bamboo charcoal and winter melon. These kinds of processes have become widespread, with UK companies like Daily Dose Juice providing similar options. What makes each store stand out is their selection. Saying this though, these ingredients may not be to everyone's taste, which is why there is always the option of making your own juices. For more information, it may be worth checking out sites like Juice Buff, especially if someone is looking to buy a juicer/blender, but not sure on which one to buy. It is not impossible for people to create delicious juices, just like it isn't for people to buy healthy drinks like MELU juices. There are a variety of healthy detox food options for those who are looking to improve their eating habits as well as cleanse their bodies. If you would like to learn more, you can search for heavy metal detox or food detox online and explore the many options available to you.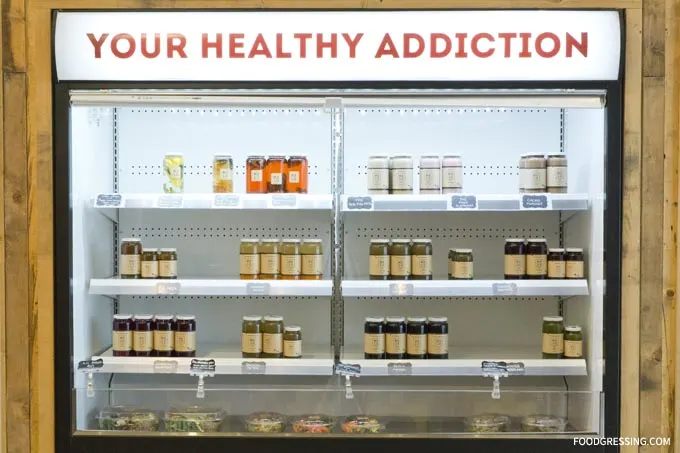 MELU currently offers 8 cold-pressed juices flavours, 4 nut mylks and 4 smoothies including Berry Beetiful, Grapefruit Heartbeet, The Pink Elephant, and Cacao Monkey.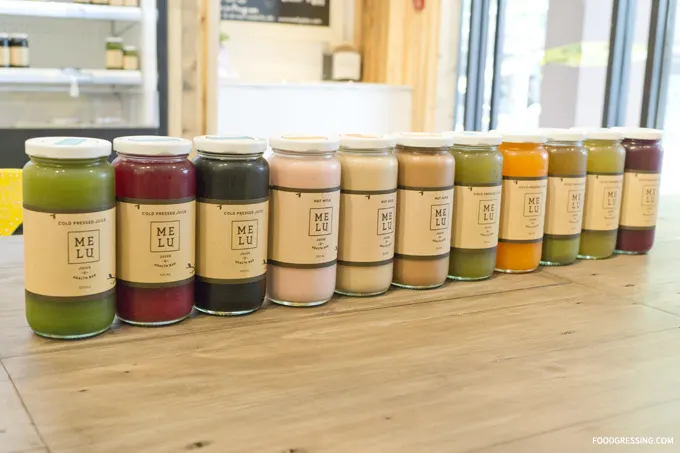 The juices retain high nutritional content by processing them using the cold-pressed method. Furthermore, MELU's juices have benefits include mood boosting, glowing skin, and promoting weight-loss. To understand the health benefits of each type of juice, MELU has developed an easy-to-understand guide which is seen on one of their walls.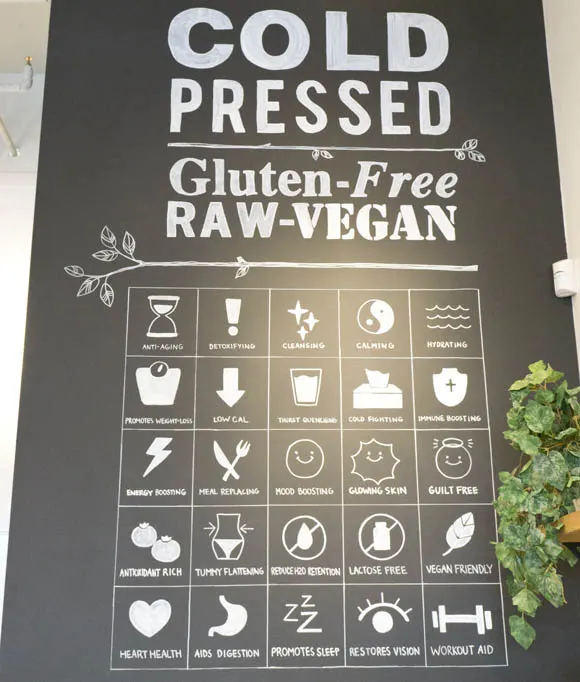 The benefits of each juice can be easily found on the back of the bottle.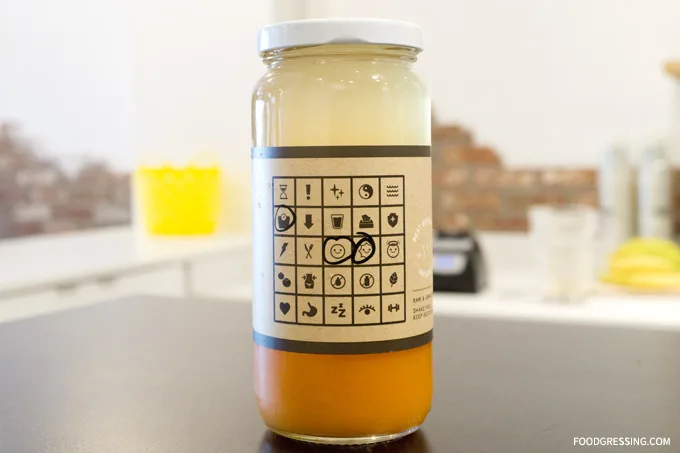 After sampling all of MELU's cold-pressed juices, my personal favorite is the Black Magic. The black colour of the juice was not appealing at first, but I surprisingly enjoyed the flavour. It contains activated bamboo charcoal but has a citrus flavour as it includes lemon. Other ingredients include cayenne, Himalayan pink salt and agave.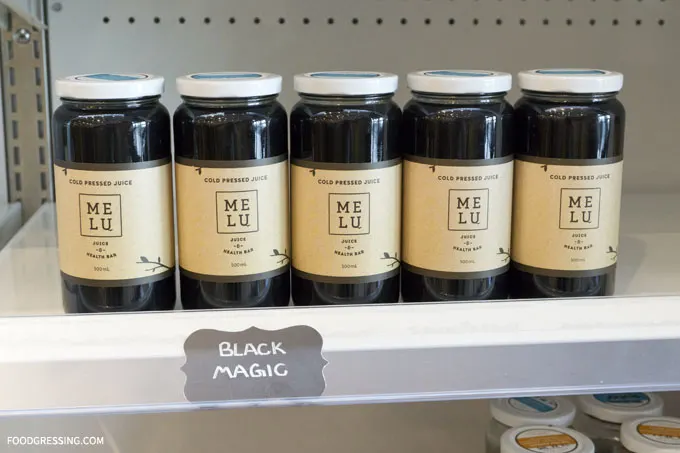 In regards to MELU's nut mylks, they were smooth and sweet. Chocolate lovers like myself would no doubt enjoy the Cacao Monkey. The Pink Elephant is a fun summertime flavour with strawberry, raw vanilla bean, agave nectar, and Himalayan pink salt.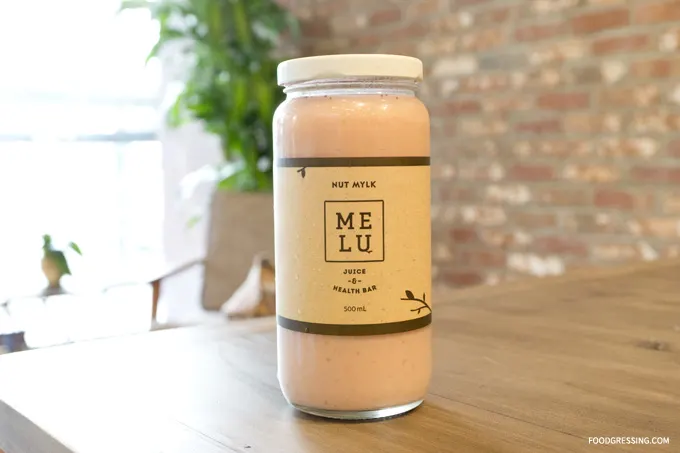 I also enjoyed The Cob smoothie which has corn, house-made cashew mylk, banana, and avocado. The fusion of flavours from the ingredients made a delicious, rich and only slightly sweet drink.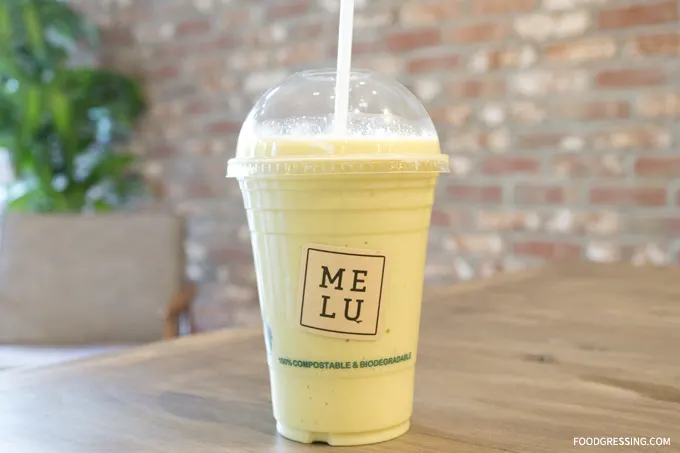 MELU Juice Cleanse

MELU just announced their juice cleanse programs available as 1, 3 or 5 days. The detox waters are rich in flavor like cold pressed juices and but not as thick as smoothies. Who knew that they would also be that pretty?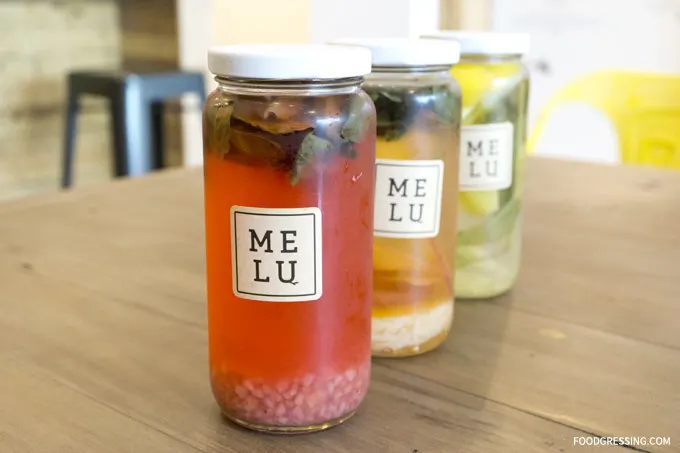 Guilt-Free Desserts
The Instagram universe is abuzz with MELU's eye-catching yet healthy and delicious health bars. These bars are not heated or baked to retain the utmost nutritional content without any added sugar, addictive, or preservatives.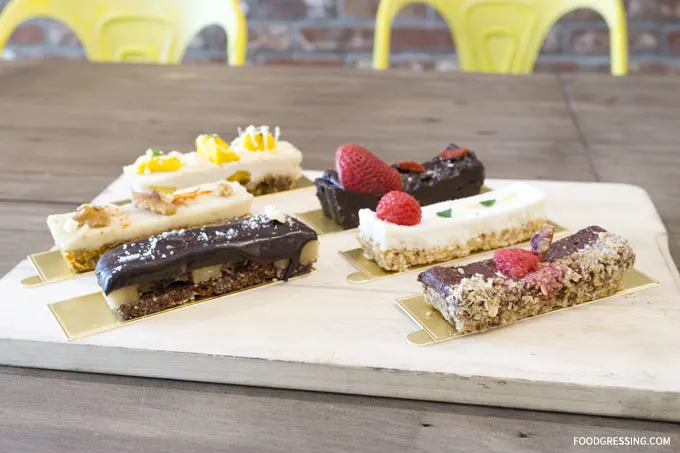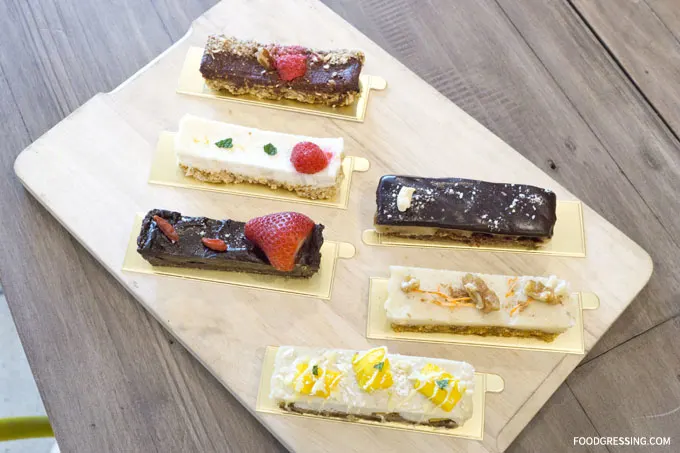 I loved the Mangolicious bar, which had mango, walnuts, almonds, cashews, coconut mylk, shreeded coconut, dates and agave nectar. It was just subtly sweet with mangos on top.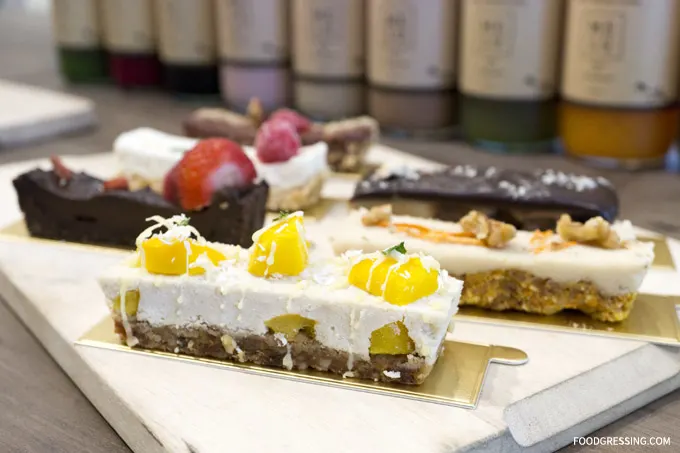 Other yummy bars include Kind of a Fig Deal, Frosty the Carrot Cake, Cold Brewhaha and So Fudgin Good (a must for chococlate lovers!).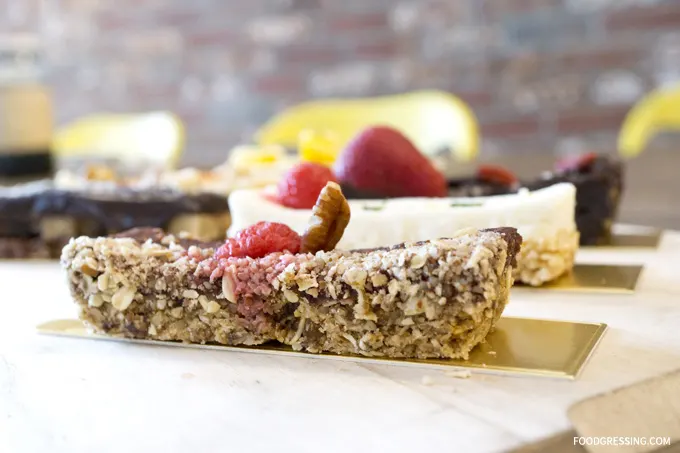 Clean, Bright Space
MELU's clean bright space includes a torn up brick wall (for artistic purposes) and a painted rug.
Overall Impression

MELU Juice and Health Bar has some creative, delicious yet nourishing offerings in today's busy and demanding world. Their mission to deliver a healthy alternative to fast food is on the right track. MELU's health bars are sinfully tasty, but you can happily eat them without regret.
Website: http://www.melujuice.com
Facebook: http://www.facebook.com/melujuice
Twitter: http://twitter.com/melujuice
Instagram: http://instagram.com/melujuice