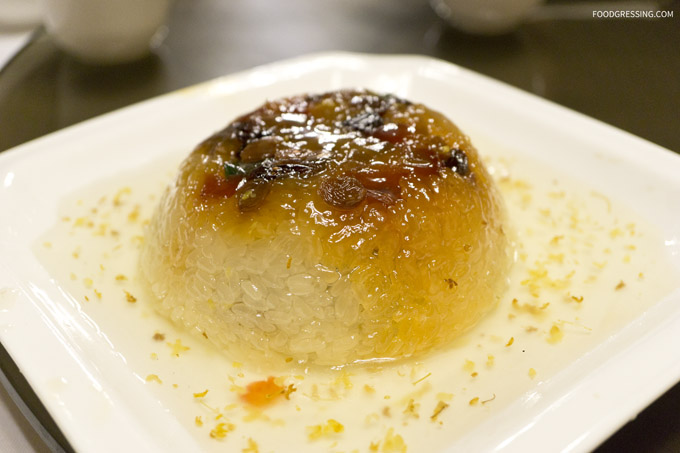 Disclosure: I was invited to a media event at Lin Chinese Cuisine. All opinions are my own.
I must have passed by Lin Chinese Cuisine countless of times on my commute to UBC back in the day. Being that my hometown is Richmond, I was accustomed to the Chinese restaurants in Richmond serving closely authentic dishes. Because of Lin's location at West Broadway and Granville, I assumed that their Chinese food would be more accustomed to Western tastes. Last month, I was excited to attend a media event organized by Chinesebites.com at Lin Chinese Cuisine. I finally got the chance to try their dishes and find out what they are about.
Shanghai Delicacies
My experience with Shanghai cuisine is not at the connoisseur level but I have travelled to Shanghai and dined at a few good restaurants there. Lin Chinese Cuisine specializes in Shanghai cuisine in a casual setting. Their menu includes varieties of hand-made dumplings, pastries, soups, rice, noodles, dim sum, meat (chicken, duck, beef, lamb, pork, fish, prawns) and vegetarian (vegetables, tofu) dishes. The dishes are priced reasonably for the South Granville area, but perhaps a bit higher than places in Richmond. They have lunch specials for $8.99 which is pocket-friendly.
What We Tried
Shanghai cuisine is typically characterized as mellower, comfort food that is oily, sugary and soy sauce-doused. Seriously, if you are on a diet, you should stay away. Furthermore, rice is dominant over noodles. Sugar is an important ingredient in Shanghai cuisine and this meal at Lin's exemplified just that.
We started off with three cold appetizers: marinated gluten curds, smoked fish and shanghai vegetables with pressed tofu.
The marinated gluten curds seemed more like bean curds to me based on texture. Nevertheless, it was pretty good with the black fungus and had a slightly sweeter taste.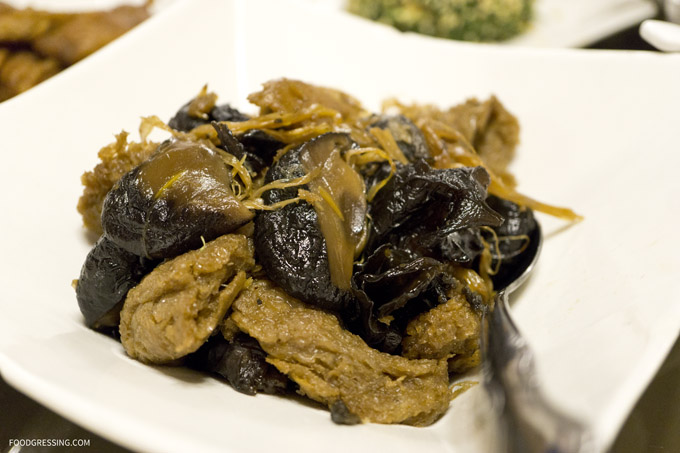 I wasn't a particular fan the smoked fish's texture. I like my fish silky and melt-in-your-mouth so a cold fish was not appetizing to me.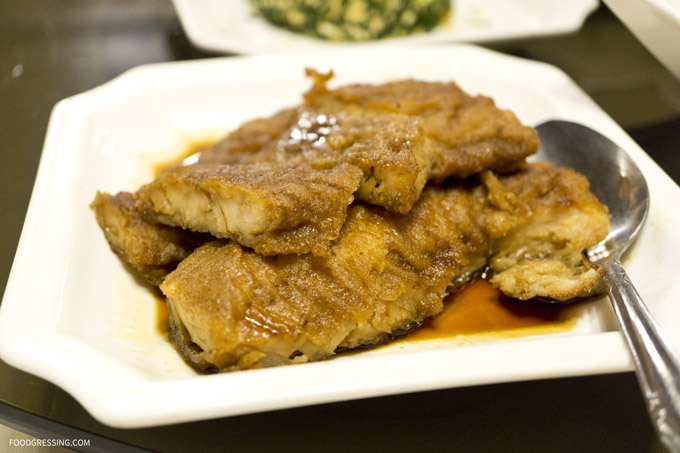 The shanghai vegetables with pressed tofu offered a nice neutral taste to the otherwise sweet-tasting dishes we had during the meal.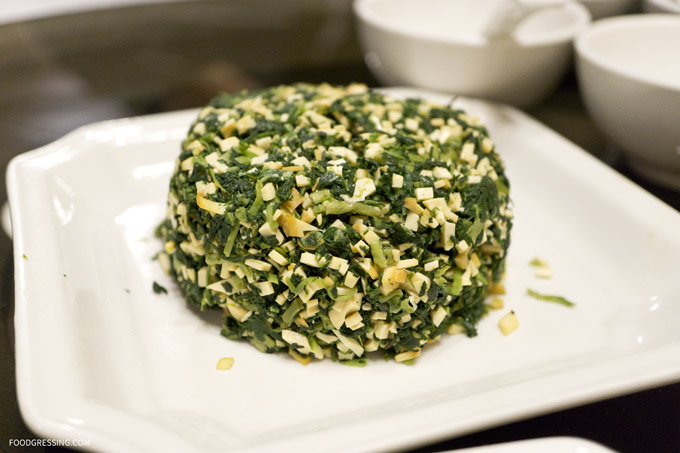 The Chef's special supreme hotpot soup is named "全家福" or translated to "family together." It was a hearty hotpot with large tender meatballs, dumplings and noodles – I would recommend it.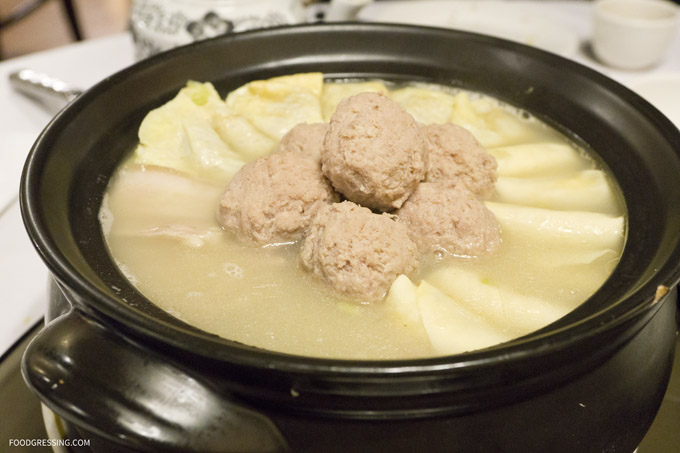 Lin's Xiao long bao has received numerous accolades, even being named as best in the world according to Conde Nast Travellers Magazine in 2010. Freshly made-to-order, they were delicious. It had an appropriately thin wrap and flavourful soup.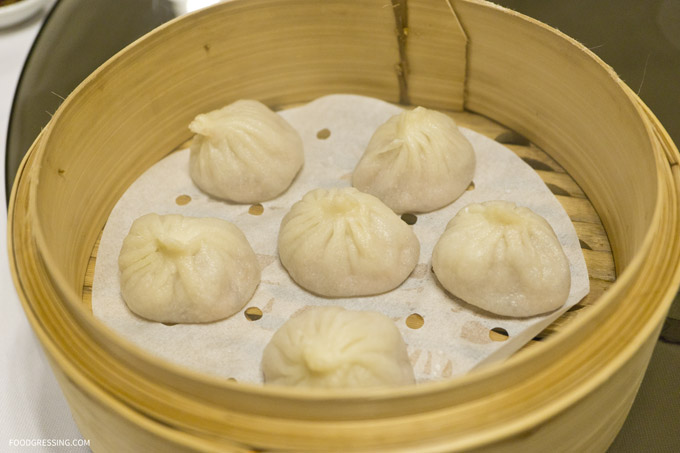 The green onion halibut was overly sweet in my opinion. Personally, I like my fish deboned or with the meat so silky that it comes off the bone easily.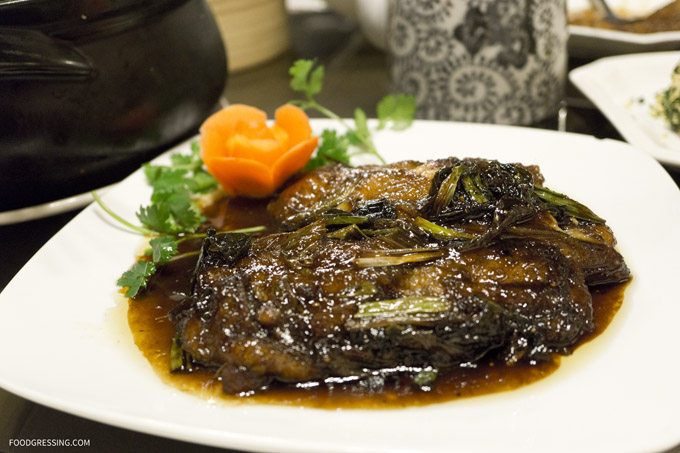 Large, juicy, sweet, lightly battered and deep-fried – the honey prawns were the highlight of the meal for me. I would recommend this dish.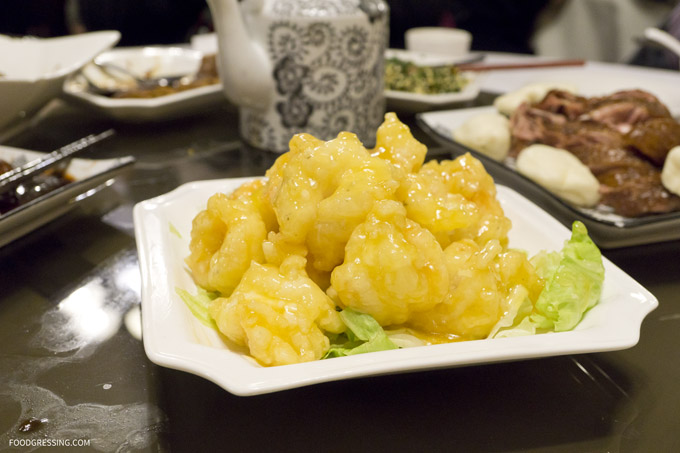 The braised pork ribs were too sweet like the green onion halibut. The meat, however, was nicely tender.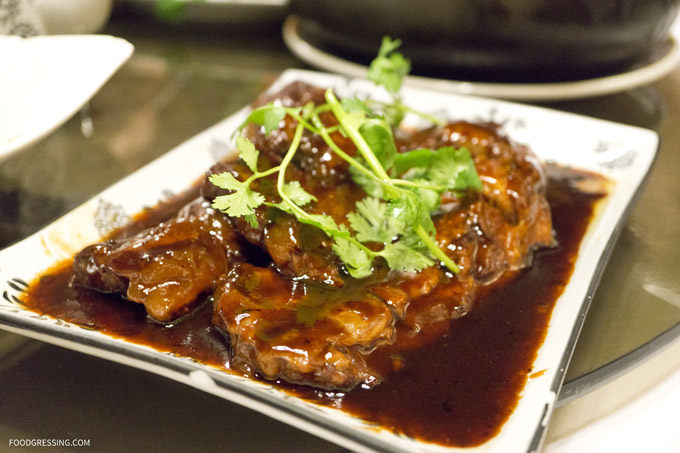 The tea-smoked duck had a nice crispy skin and was to be eaten with the Chinese wraps. It took some time to debone but it was a nice reprieve from the other sweet dishes.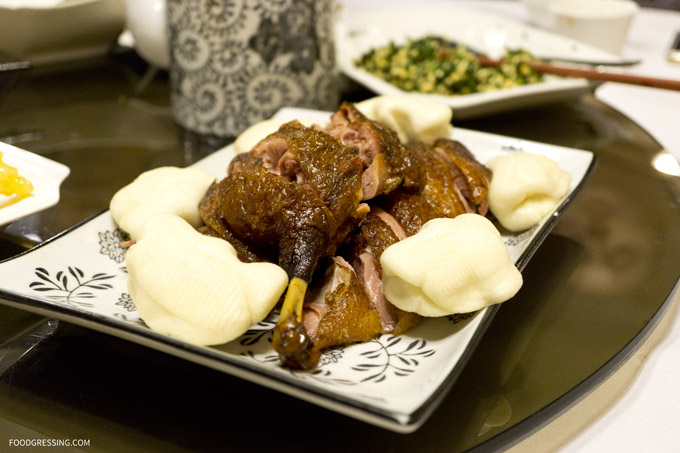 The Shanghai spicy tofu hot pot with seafood is more Szechaun-style and offered a change of taste from the sugary dishes we were having. It had just enough spice to give is some heat but still very tolerable. The silky smooth tofu was a definite comfort food.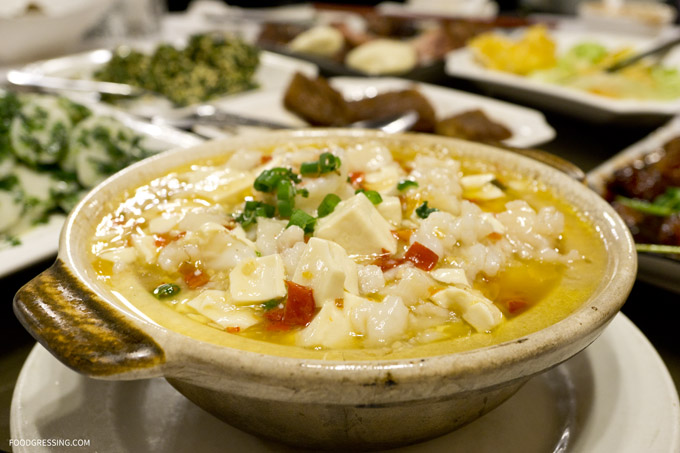 I quite enjoyed the Shanghai vegetable rice cake which had a nice chewy texture.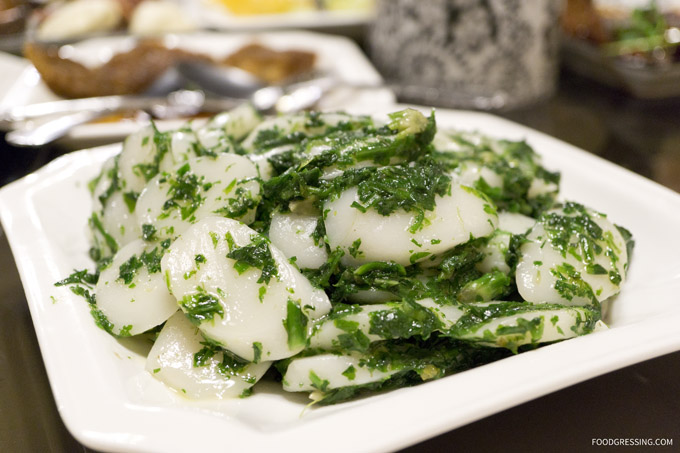 To finish off an otherwise sweet-flavoured meal, there was the Eight treasure sweet sticky rice. I was quite mesmerized by the shiny and red look of the dish, which is common in Shanghai cuisine. It was quite delicious but perhaps pushing my sugar limits.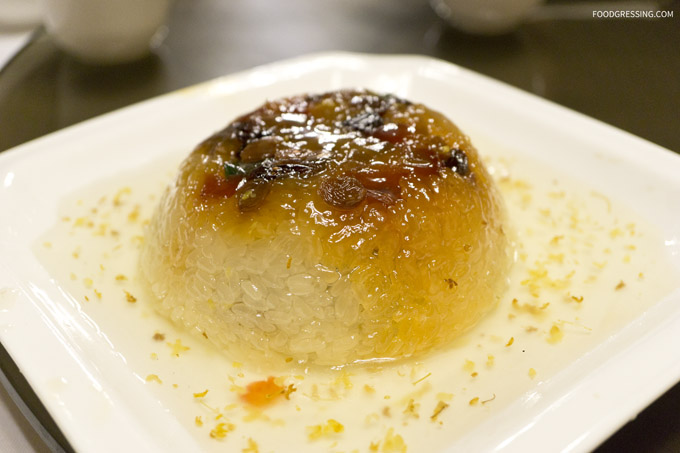 Overall Impression
The food at Lin Chinese Cuisine is predominately sweet in flavour. I did not like all the dishes, but there were some notable highlights. These included the Chef's special supreme hotpot soup, honey prawns, xiao long bao, Shanghai vegetable rice cake. I think the key to a tolerable meal at Lin's is to find a balance of flavours and to not overwhelm yourself with sugary dishes. Rating: 3.5/5
For more information on, visit Lin Chinese Cuisine at their website.