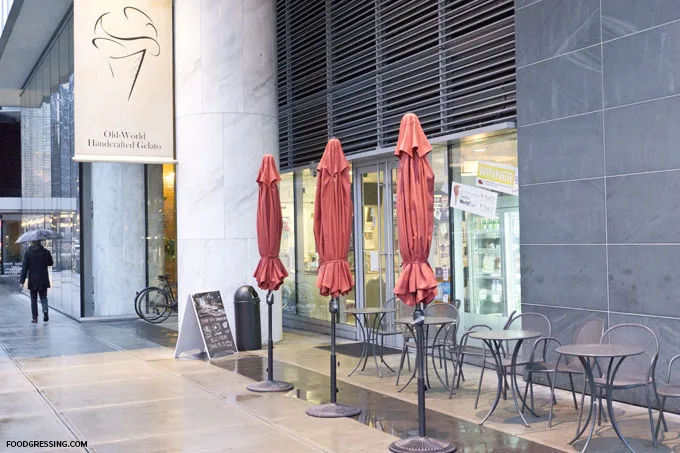 Bella Gelateria is world-renowned for their gelato; it's a place everyone should try when in Vancouver. During cruise ship season particularly, lines of tourists can be seen in front of the Coal Harbour location. In this post, I will share with you my experience with their gelato and with their flavours for this year's Hot Chocolate Festival.
Mmmm Gelato
Having been to Bella Gelateria's Yaletown location, I am familiar with their delicious cold treats. The pricing for the gelato at Bella Gelateria Coal Harbour is the same. Dessert-goers can treat themselves to one ($5.50), two ($6.75), and three ($8.00) flavour cups. Cones are an extra $1.25.
I tried the salted caramel gelato and blood orange sorbeto at the Yaletown store last summer. Recently, I took my son there and we shared the toasted pecan and maldon sea salt. It was heavenly. I loved that it was creamy and light with a mix of sweet and salty. My son very much enjoyed the flavour and both of us finished the cone in no time.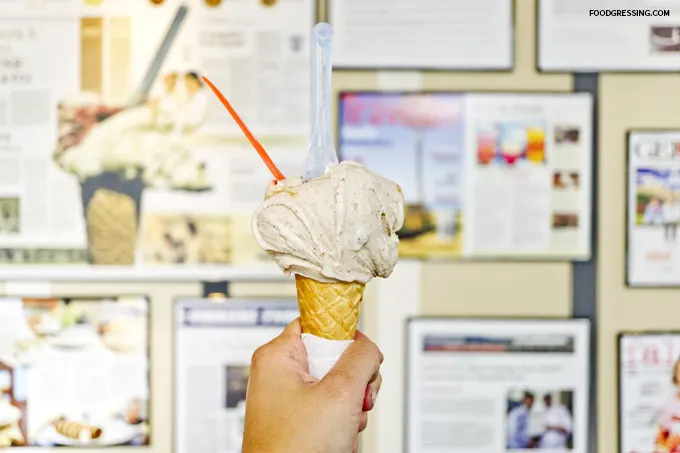 Hot Chocolate Festival
Today, I visited Bella Gelateria with a friend to try out their hot chocolate flavours as part of the 6th annual Vancouver Hot Chocolate Festial. We tried #07 – "The Mottolino" and #08 – "Black Magic." Each hot chocolate was $7.50 and came with a small treat (sorry, no gelato).
"The Mottolino" had Michel Cluziel's Kayambe Dark 72% chocolate as well as alcohol in it. You could definitely taste the brandy and rum. It also had vanilla egg and hints of espresso from local roasters Milano. I enjoyed the fresh whip cream topping in a swirl with a sprinkle of cocoa powder. Overall, if you enjoy alcohol in your hot chocolate, then the Mottolino is for you. The Mottolino was also served with a house-made Italian dark rum biscotti. This biscotti tasted stale and wasn't very hard. A miss for me.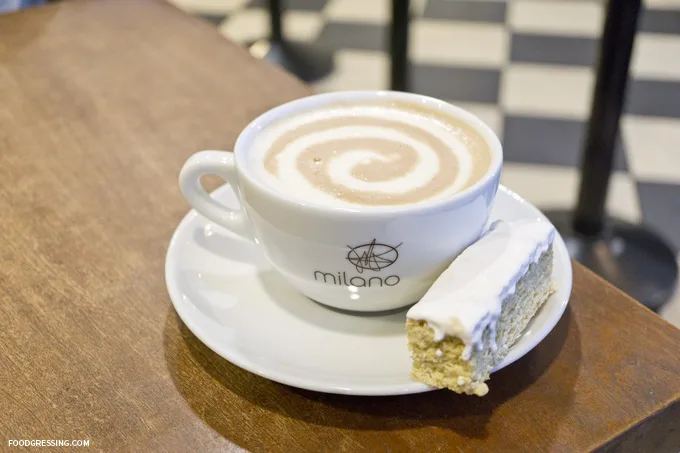 The second hot chocolate we tried was the bBlack Magic which had a mix of black seasame and matcha flavours. The drink had organic black sesame seeds turned into paste and then added to Michel Cluizel's Vanuari Dark 63% Vanuari chocolate with it's honey, berry and vanilla notes. The swirl topping was a fresh matcha whip cream with a sprinkle of roasted black sesame seeds. I enjoyed the Black Magic to the Mottolino which had a lovely fushion of black sesame and matcha. The flavour was intense but delicious.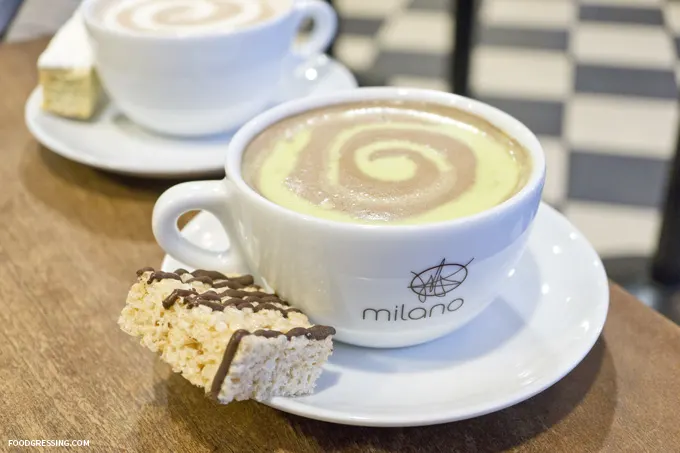 It was supposed to be paired with a house-made Italian Black Sesame biscotti sprinkled with organic matcha powder but it was not available. We chose the rice crispy bar drizzled with peppermint chocolate as a substitute. It was not very special at all. Disappointing on that front.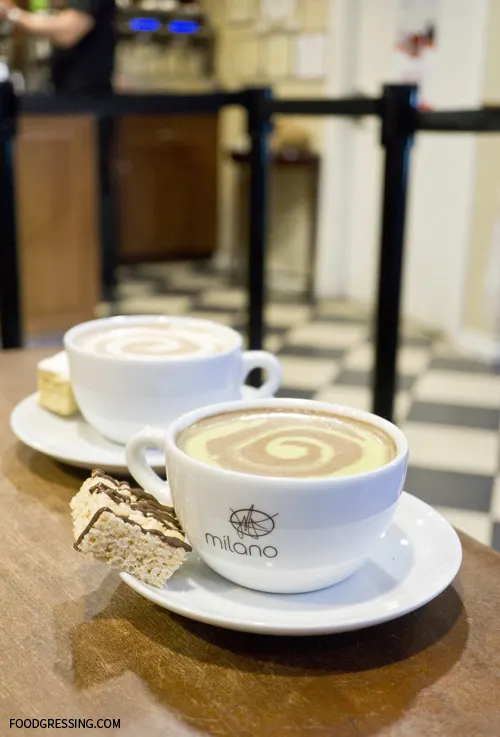 Overall Impression of Bella Gelateria
I totally recommend the toasted pecan and maldon sea salt gelato flavour. As for the hot chocolates, I prefered the Black Magic (black sesame with matcha) over the alcohol-infused Mottolino. The treats paired with the hot chocolates were total misses for me unfortunately. Rating: 3.5/5
For more information on, visit on Bella Gelateria at their website and social media (Facebook, Twitter, Instagram)