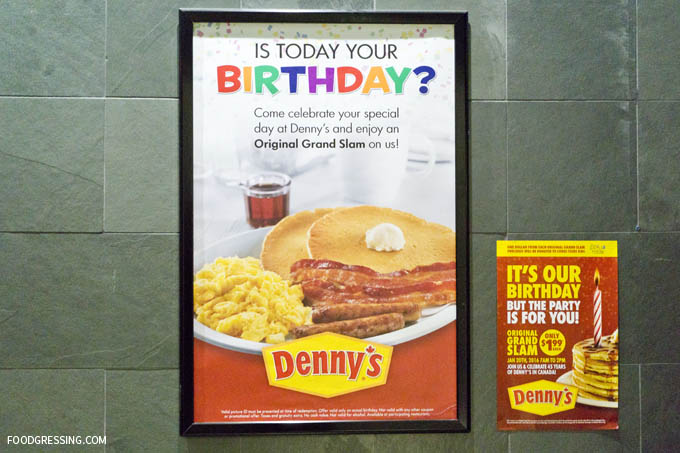 Today Denny's Canada celebrated their 45th birthday! From 7 am to 2 pm at participating locations, Original Grand Slams were only $1.99. I heard about this from Denny's Facebook page. We headed to Denny's at 1759 West Broadway this morning to get in on the fantastic promotion.
A More Upscale Denny's
The Denny's at 1759 West Broadway occupies the former space of Rockford Bar and Grill. I had been to the Rockford Bar once many years ago, and it looks like Denny's has maintained more or less the same decor and interior. If there's ever an "upscale" Denny's location, this would be it. The interior is pretty much like Cactus Club and Earl's with booth seating, leather banquettes, and high top tables. The food that is served is still the regular Denny's menu but the interior isn't cheesy at all.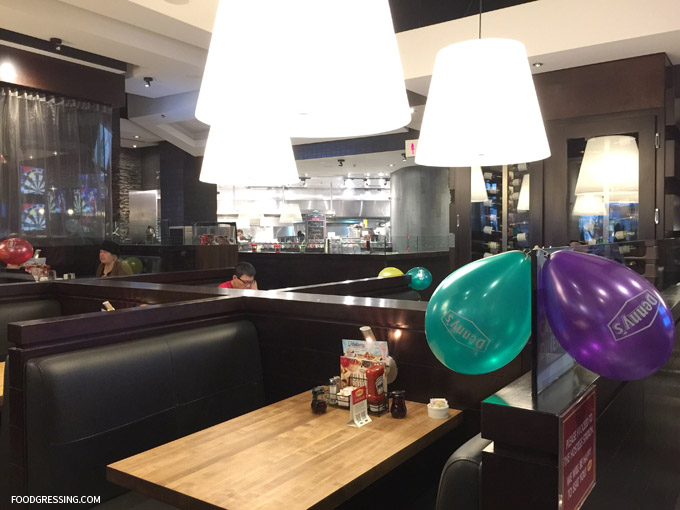 This location is open 24 hours a day and also offers free parking for two hours. You enter from the back alley and register your vehicle with them.
Original Grand Slam for $1.99
When my husband, son and I arrived at Denny's this morning, it wasn't too busy surprisingly. We ordered three Original Grand Slams, two coffees ($2.89) and a kid-sized orange juice ($1.60). Each Original Grand Slam had 2 scrambled eggs, 2 sausages, 2 pieces of bacon and 2 buttermilk pancakes. All in all, everything was good for a casual eatery. The pancakes were nice and fluffy and the coffee wasn't too bad either. We did notice that the eggs weren't watered down at all. There also seemed to be more managers around to ensure breakfast service was going smoothly. The managers were keen to check on all the customers during the meals.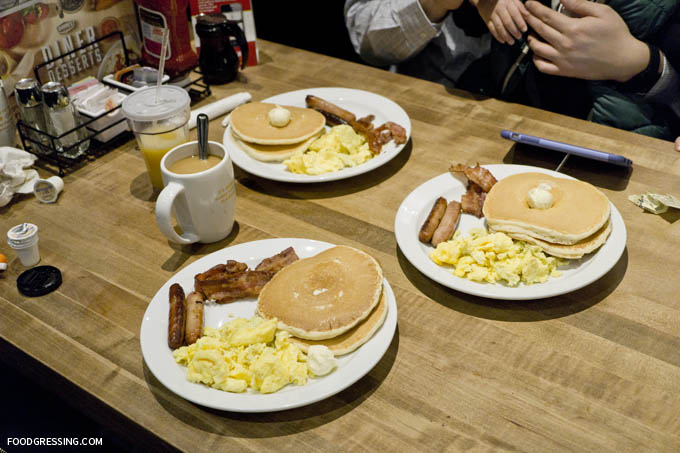 Visit During the Holidays
This was our second time to this Denny's location. It was my birthday on that visit and we got a birthday slam and a few of their holiday features as well.
One was the holiday harvest skillet ($12.99) which had Gouda-apple pork sausage, seasoned red-skinned potatoes, sautéed mushrooms, grape tomatoes, fire-roasted bell peppers, onions, Italian cheese blend and two eggs cooked to order. The skillet was indeed sizzling when it arrived at the table and everything was good, cheesy but a tad greasy. It was a nice non-traditional breakfast option.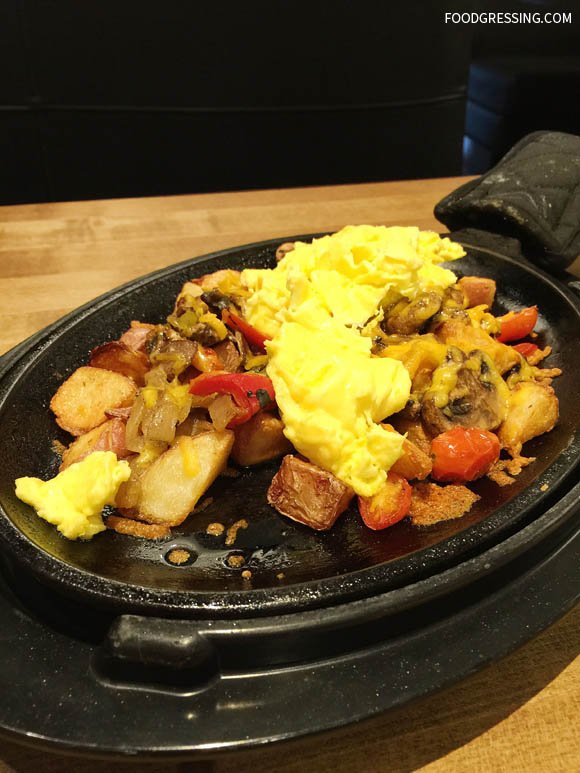 I ordered a kid's Rudolph pancake breakfast for my son which had two pancakes topped with whipped cream and chocolate eyes and nose. He was most interested in the chocolate eyes and nose, of course.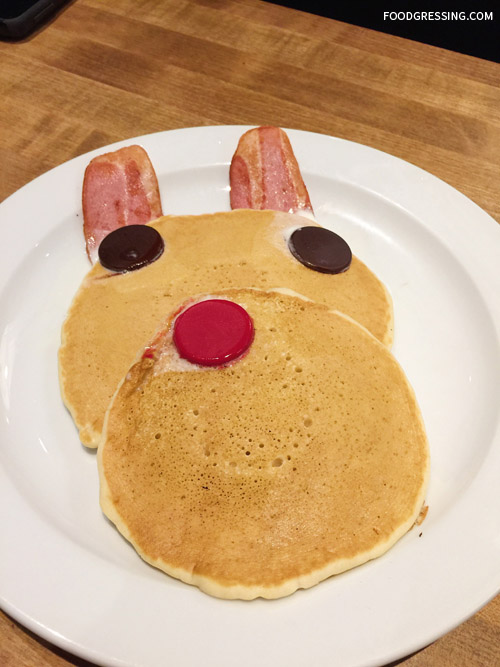 The birthday slam had two pancakes, two eggs, two sausages and two pieces of bacon. Pretty standard stuff.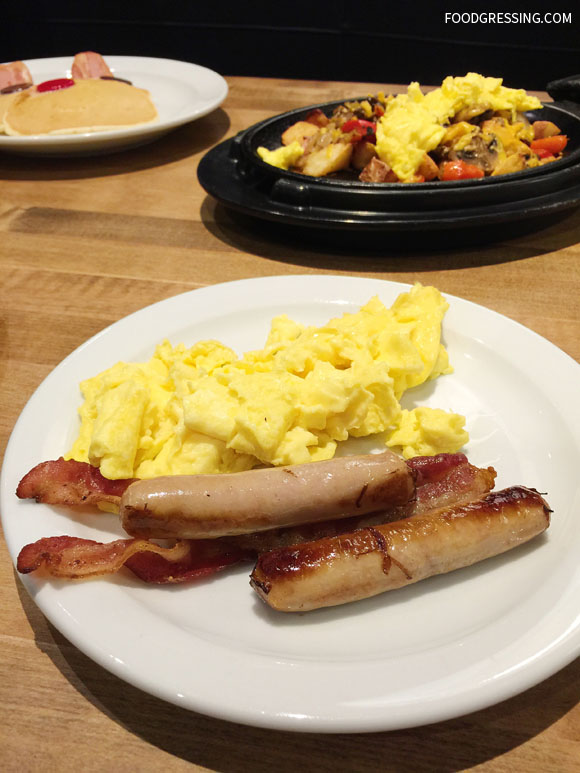 Overall Impression of Denny's
For a no frills, reasonably-priced and tasting breakfast experience, I definitely don't mind Denny's. The service at this location is good as well. Free parking is a plus and the modern interior makes it a comfortable dining environment. Rating: 3.5/5
For more information on Denny's, visit them at their website and social media (Facebook, Twitter).