Newly opened in Burnaby is JoDeen Cafe, an eatery dedicated to freshly made, Taiwanese Wheel Cakes.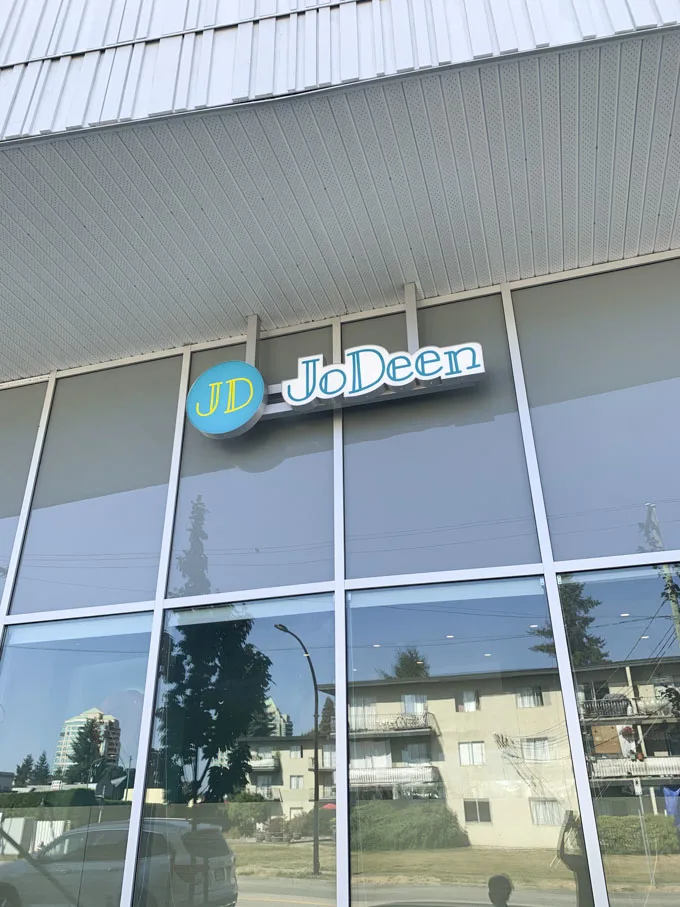 Note: This is not a sponsored post.
Taiwanese Wheel Cakes are popular street food snacks made from a waffle-pancake like batter and cooked in special cast iron pans.
These circular treats are crispy on the outside and have fillings inside like sweetened red bean paste.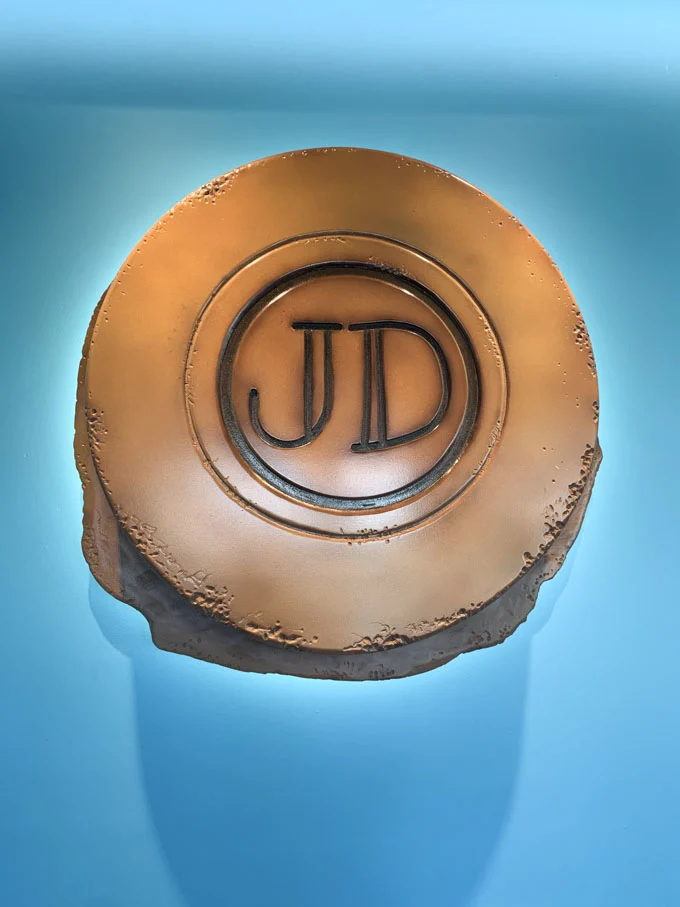 On the menu at JoDeen are three regular flavours (custard, red bean and taro at $3.25 each) and three special flavours (pearl & custard; cheese & corn; and cheese & potato at $3.75 each).
For drinks, they offer coffee, tea lattes, tea as well as some bubble tea options including milk tea and black/green tea. Topping choices include pearls, coconut jelly, grass jelly, agar jelly for an extra $0.50.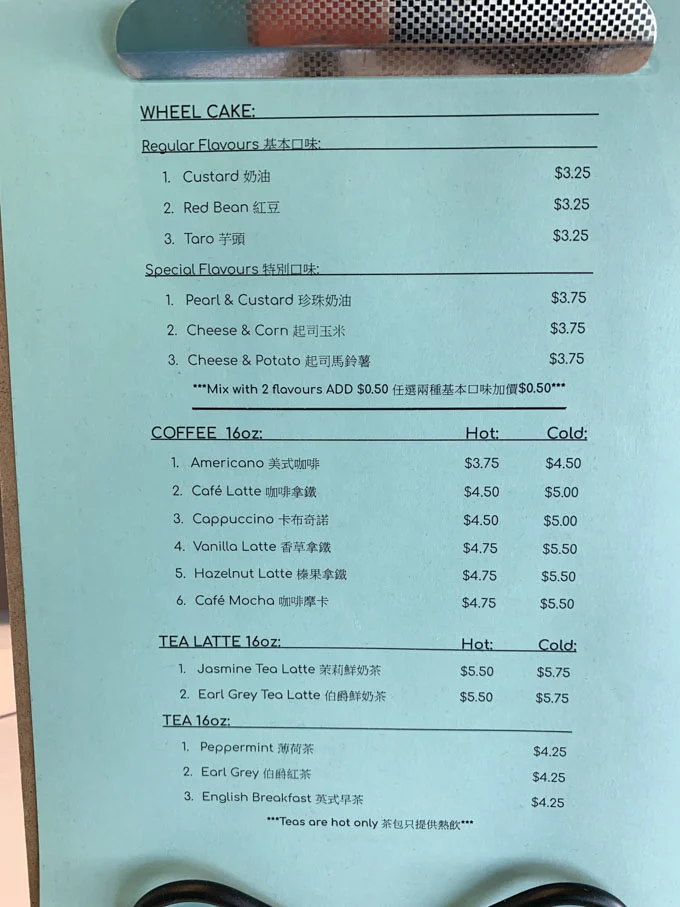 The cafe is bright, clean and contemporary.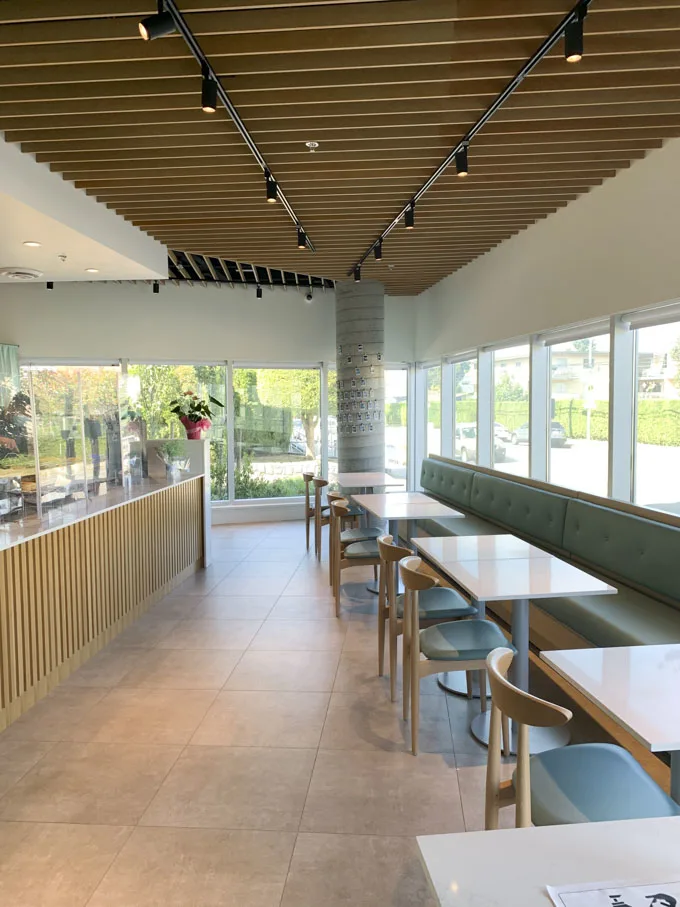 The wheel cakes are made in the open kitchen so you can observe some of the cooking process.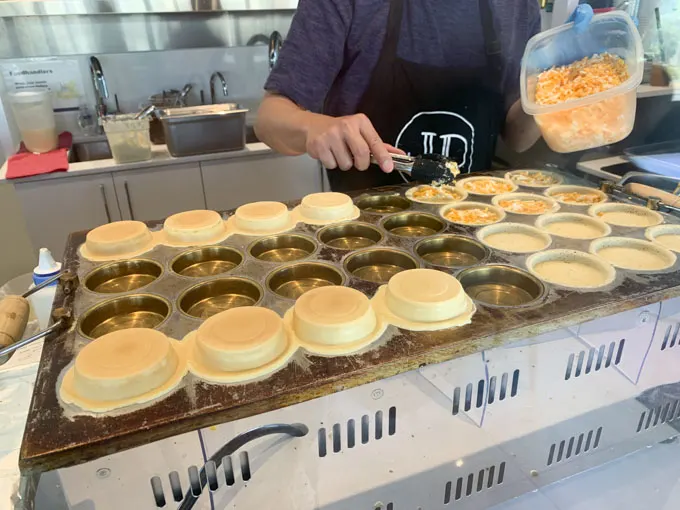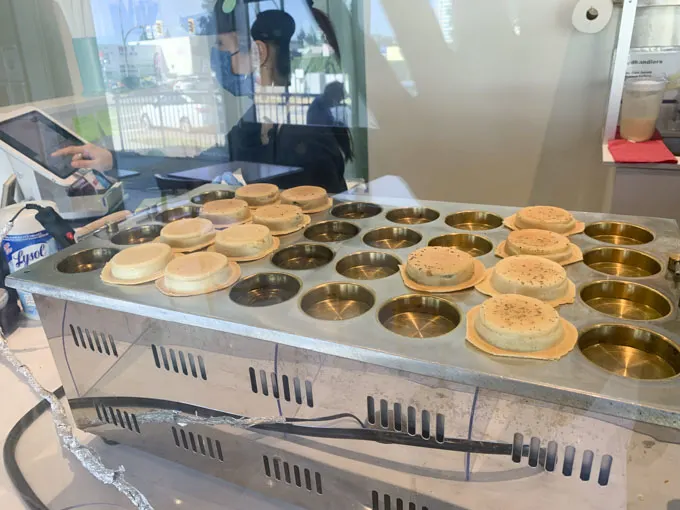 I tried each of the six flavours. The exterior of the cakes were crispy and my favourite fillings were the custard and the pearl & custard.
The red bean and taro fillings were quite dense and the savoury fillings were good.
PRO TIP: They do not have any online ordering set up but you can call ahead to preorder your cakes. The specialty ones take up to 30 minutes to make.
JoDeen Cafe
6969 Gilley Ave, Burnaby, BC
www.facebook.com/jodeencafe