One of the most popular restaurants in Richmond is Gyo-O, a Japanese restaurant within Continental Centre. They are a longstanding restaurant in Richmond having been around for many years now and is run by Japanese staff. "Gyo-O" means "Fish King" in Japanese and they specialize in Japanese seafood rice and noodle dishes. They are also part of the Gyoza King Group with sister restaurants Gyoza King, Gmen Ramen and Chicco Dessert Bar. As I was in Richmond recently running a few errands, I decided to visit Gyo-O for lunch.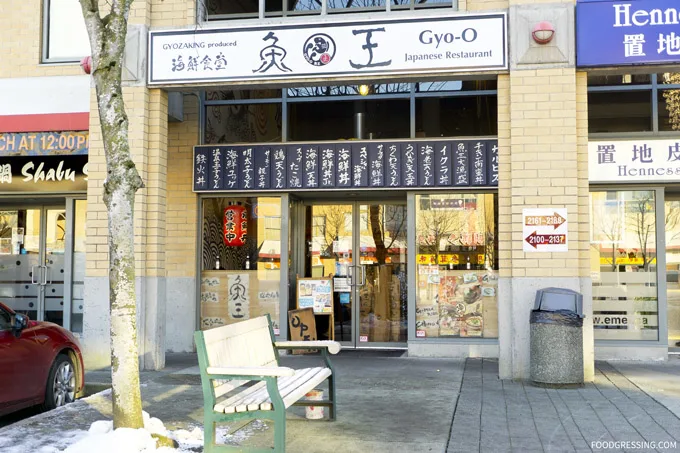 Rustic Decor
The interior design has a rustic fishing village kind of feel. The dining area itself is rather small but the ceiling is very tall. One notable item is the beautiful fishing themed art work that adorns the upper part of the one of the walls. You literally need to raise your head up high to see it.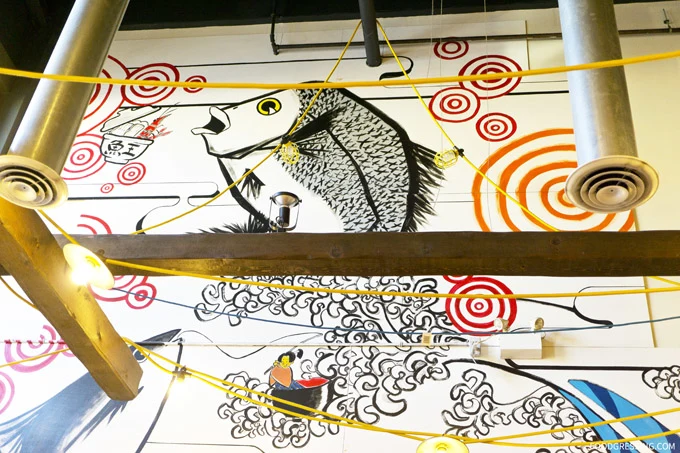 The chef works behind the bar in a swift and fluid manner while assuming an air of authority.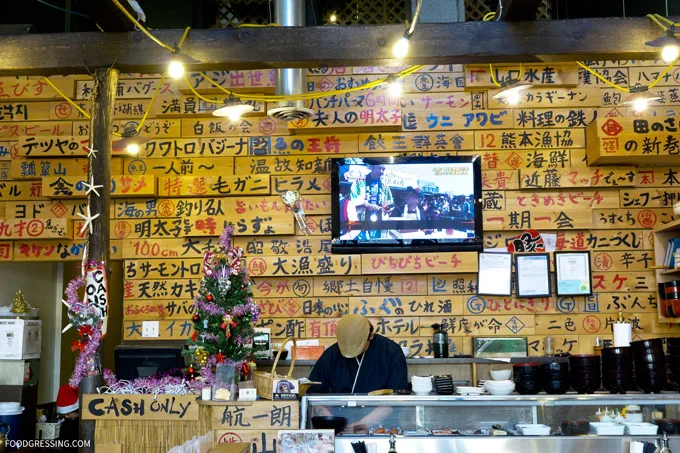 The walls are decorated with bamboo and panels with Japanese writing on them.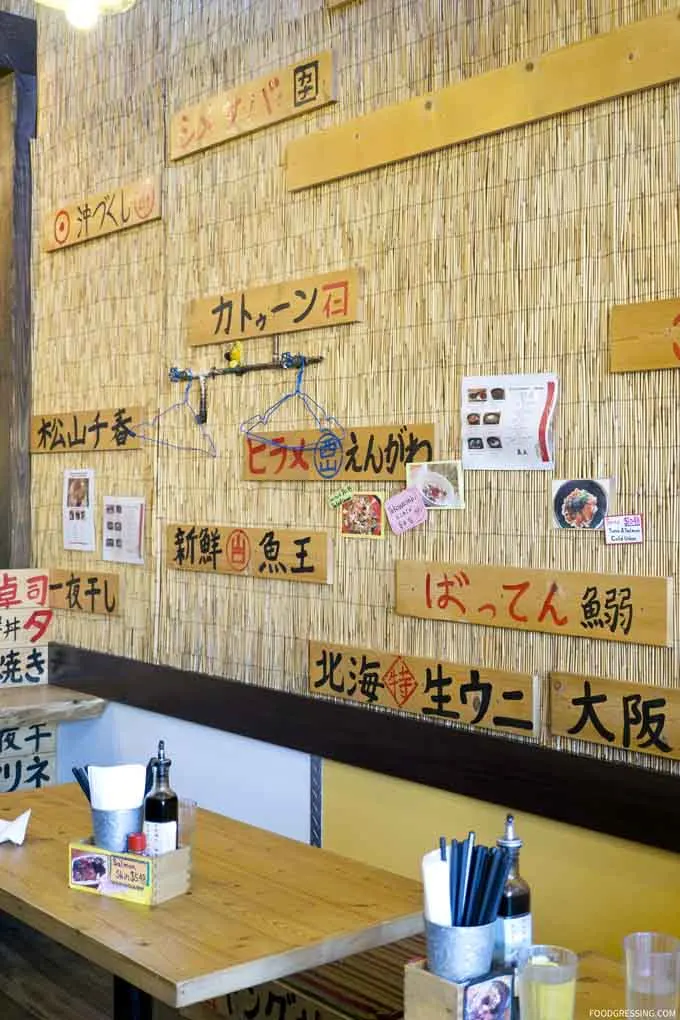 Gyo-O Menu
Gyo's seafood-centric menu is extensive and it's the kind of place where if you like the food you'll want to come back to try more of the menu. There's just a lot that they offer. However, below is a photo of their top 7 entrees and side orders. For entrees, it's the seafood yukke don, oyster milk ramen, tunatoro stake don, seafood tonkotsu ramen, spicy tuna & salmon cold udon, deep fried chicken don, and tuna salmon don. For side orders, the top choices are takoyaki, salmon skin, karaage, assorted oden, salmon carpaccio, ebi tempura, and deep fried baby octopus. Their menu is available online but does not show prices.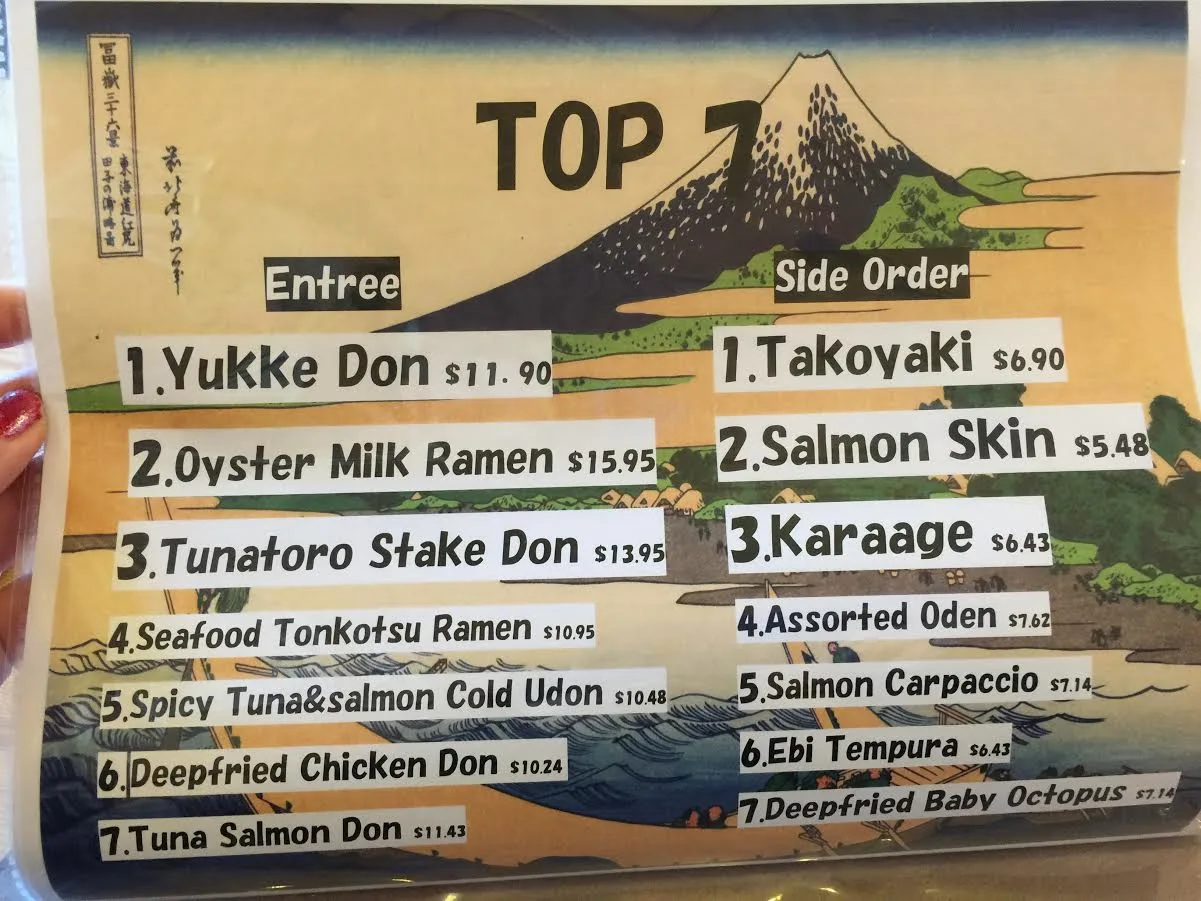 What We Tried
My husband and I went with the two top entrees: seafood yukke don ($11.90) and oyster milk ramen ($15.95).
The seafood yukke don consists of chopped tuna, salmon, squid, prawn, fishcake, takowasabi (octopus in wasabi) in marinated sweet soysauce with half boiled egg on rice. All the seafood tasted fresh and the half boiled egg was Instagram-egg porn worthy. The sweetness of the sauce was not overpowering. A solid rice bowl choice.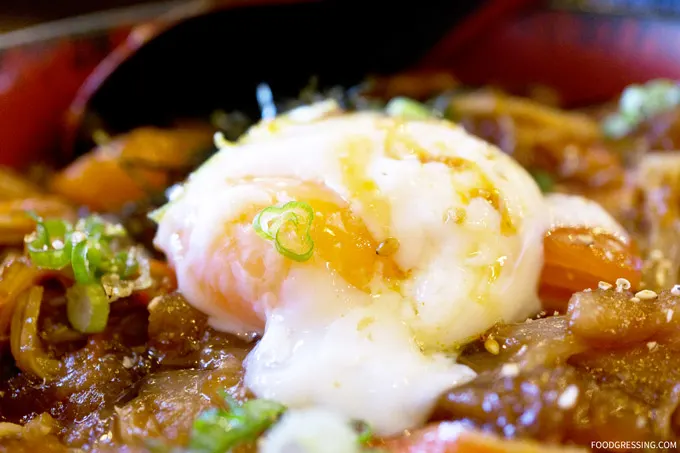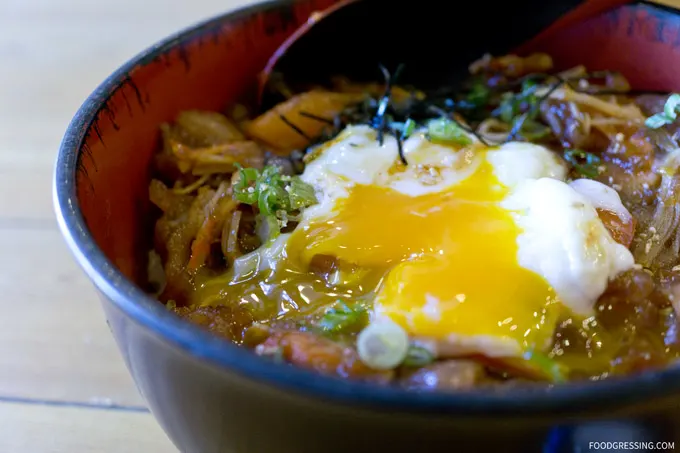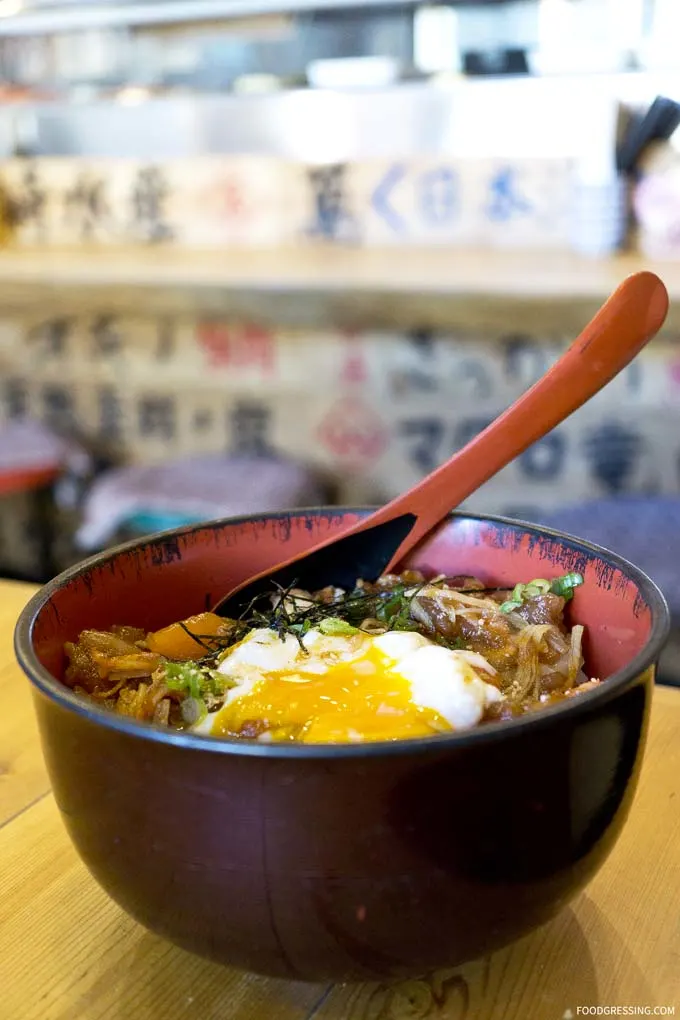 How about that runny yolk action? See my video below:
I would say that the oyster milk ramen at Gyo-O is a unique offering as this is not usually seen at other ramen places. I found the oysters to be particularly plump and the clams and scallops also added to a "seafood" flavour. The broth is very interesting: it's thick, rich and creamy. I think this ramen has its novelty appeal but I wouldn't have it as my go-to ramen due to the milkiness of the broth.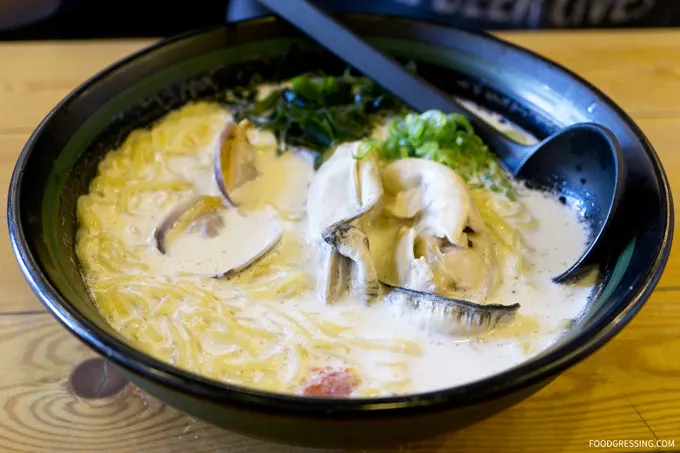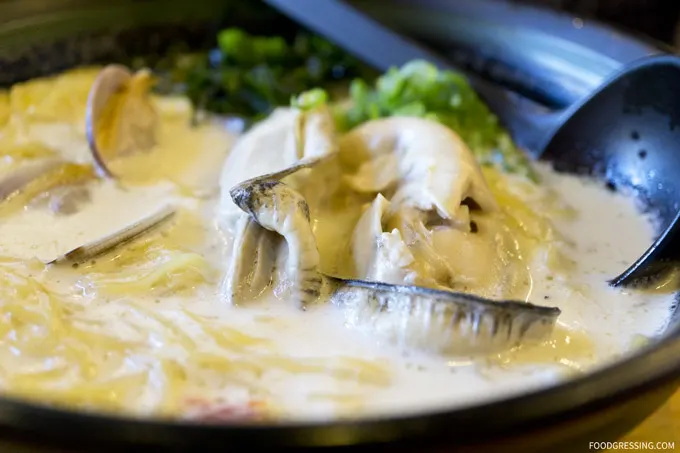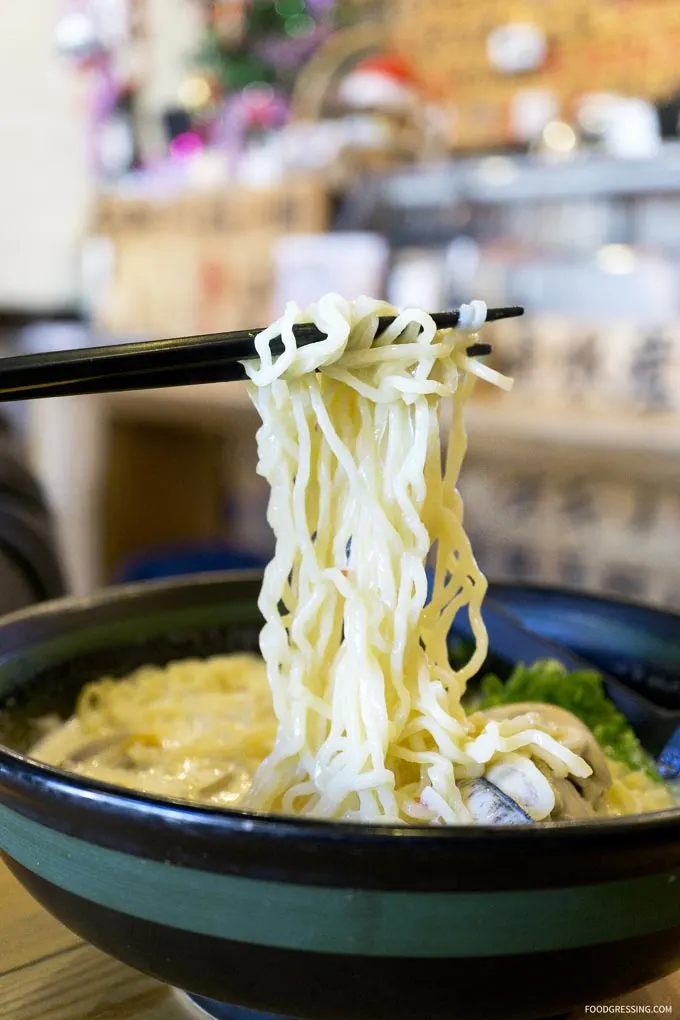 Overall Impression of Gyo-O
I think that the items I tried at Gyo-O were solid choices in general. Not too much of a wow factor, but nothing to complain about either. I could see myself returning in the future and trying more of their food. Rating: 3.5/5
Website: www.gyo-o.com