The Granville Strip in Downtown Vancouver has no shortage of eateries offering cheap eats until the wee hours of the morning. Definitely many "drunken noms" sort of places where you get a bite to eat while walking off the drunkness from late night partying. Donair Dude is one such eatery that is open until late offering large-sized donairs with fresh ingredients that's also easy on the wallet. They have five locations in Metro Vancouver including West Broadway, Lonsdale, the West End (see review here), Gastown and the Granville Strip. Their Granville location may seem like mostly a late-night joint, but in fact, they also offer a very good deal for lunch. Between 11 am – 3 pm, a donair and a pop is just $7.99. While this review isn't what you would call riveting, my point will be that Donair Dude may be a place to consider for your next, quick and easy weekday lunch.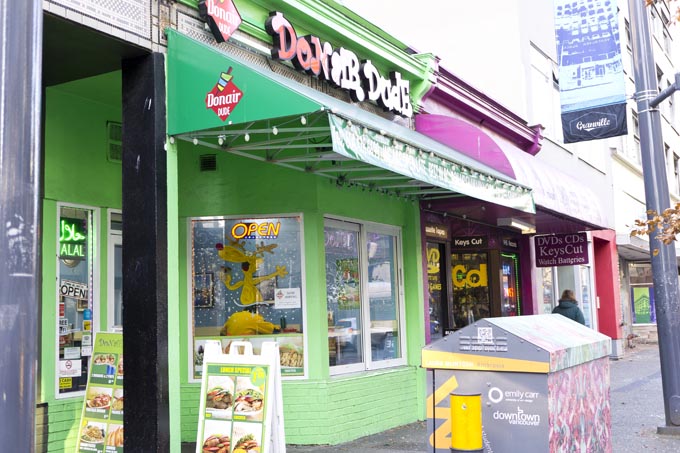 Donair Dude Menu
Donair Dude's menu consists of grilled pita donairs, grilled tortilla donairs and rice plates which are all under $10. A Donair dude or dudette, if you will, helps put together and customize your meal kinda like Subway-style.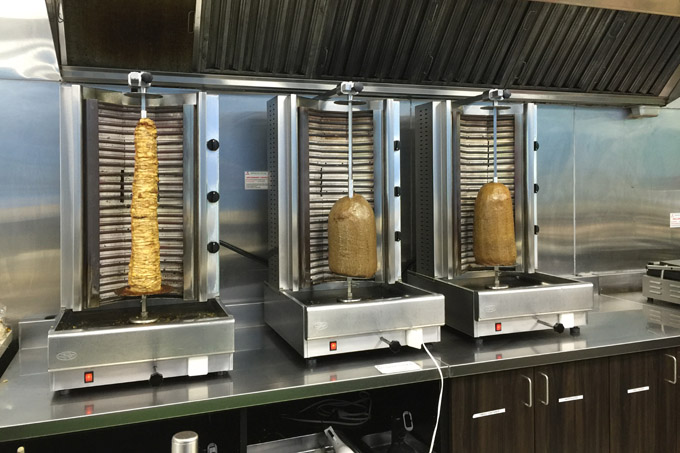 Choices of protein include chicken, lamb, beef, "Halifax Style" or falafael. You then customize your wrap with spreads, toppings and sauce. For spreads, there is hummus, garlic or spicy red pepper paste. Toppings include lettuce, tomatoes, onions, green peppers, cucumbers, pineapples, hot banana peppers, pickles, pickled turnips, tabouli, and red cabbage. Top it all off with a sauce: donair sauce, Halifax (sweet) sauce or hot sauce. The donairs are also warmed from being placed on the grill for a few minutes. For takeout, you get the wrap in a brown paper bag with a couple napkins.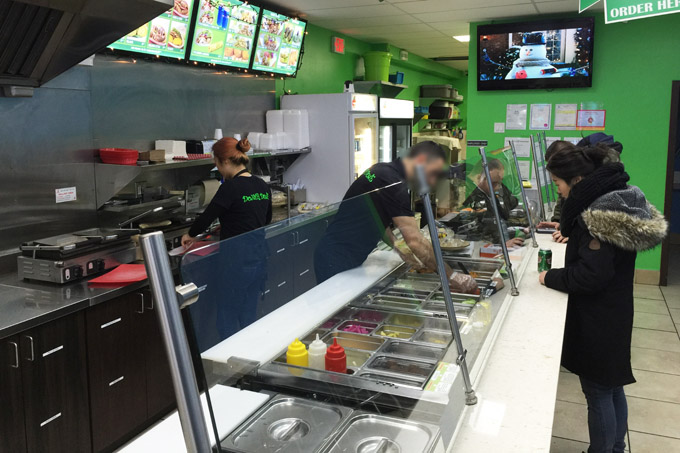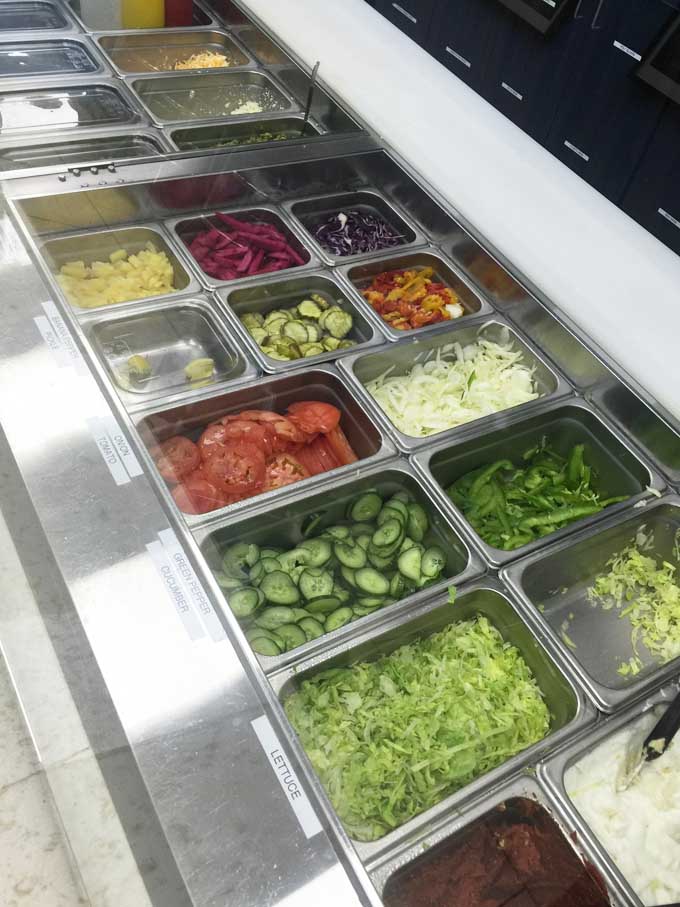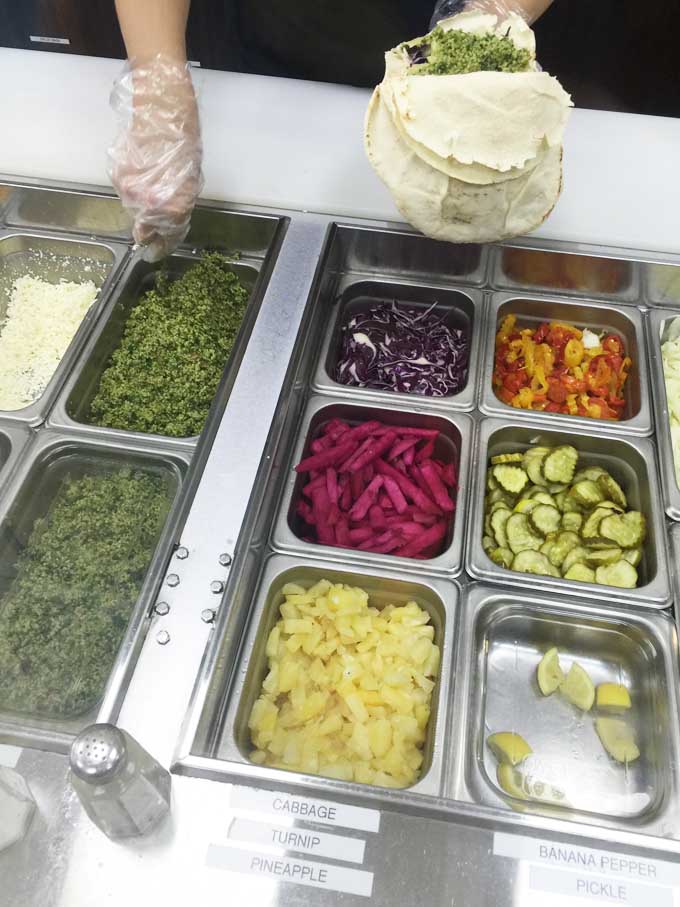 What I Tried
My recent lunch orders include the lamb and falafel donairs. Both were weighty with fresh ingredients and came perfectly wrapped. And check out those stellar grill lines! The donairs were just a handful of yumminess without being too heavy. Say you have a 1 o'clock meeting, well you wouldn't have to worry about being in a food coma. Or if you're short on time, it's easy to pick up a donair from Donair Dude for a grab-and-go kind of meal.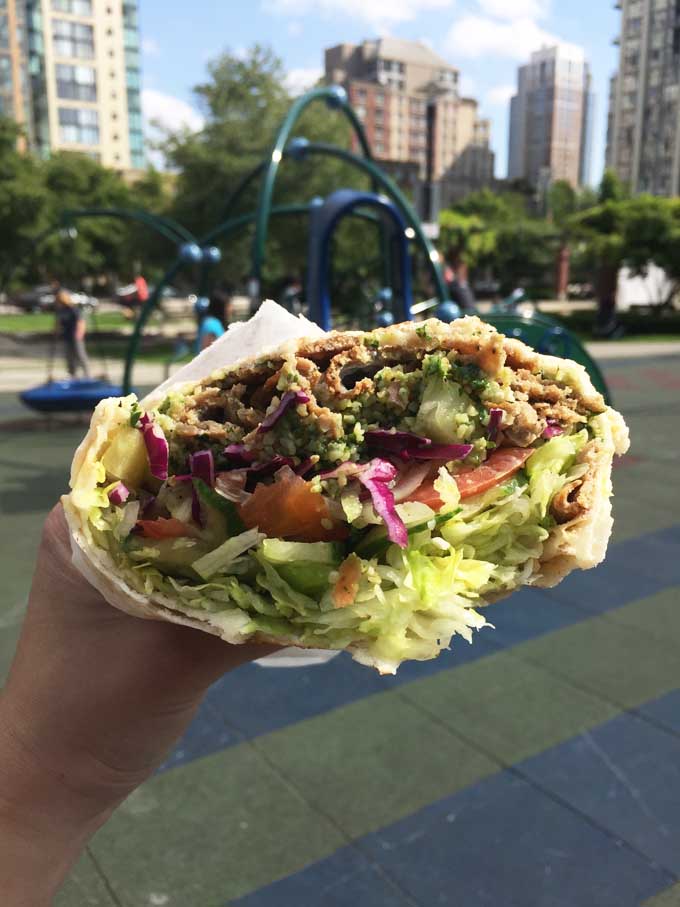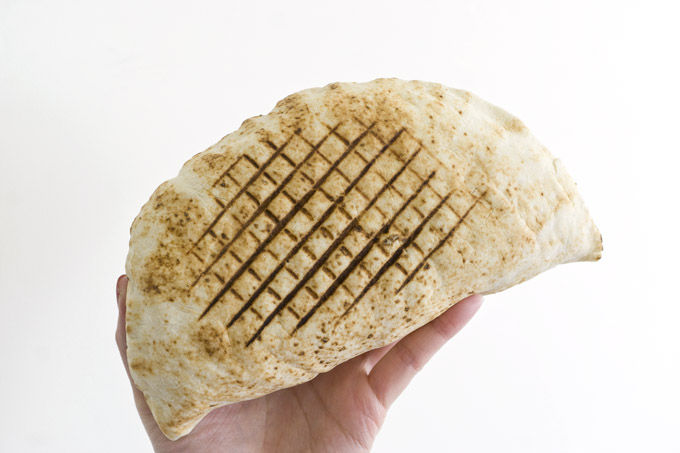 Overall Impression of Donair Dude
I continue to be a fan of Donair Dude's food. Decent taste, portions and excellent value. I recommend them for lunch time or late night eats. Rating: 4.5/5
Website: www.donairdude.com