For a cheap and tasty to-go eat, I love a good donair. Roasted meat, fresh toppings and flavourful sauce in a pita is one satisfying meal. In the West End where I live, there is no shortage of donair places but Donair King is one of the long standing and popular choices. I have visited Donair King several times over the years now and it's one of my go-to spots to appease my donair craving.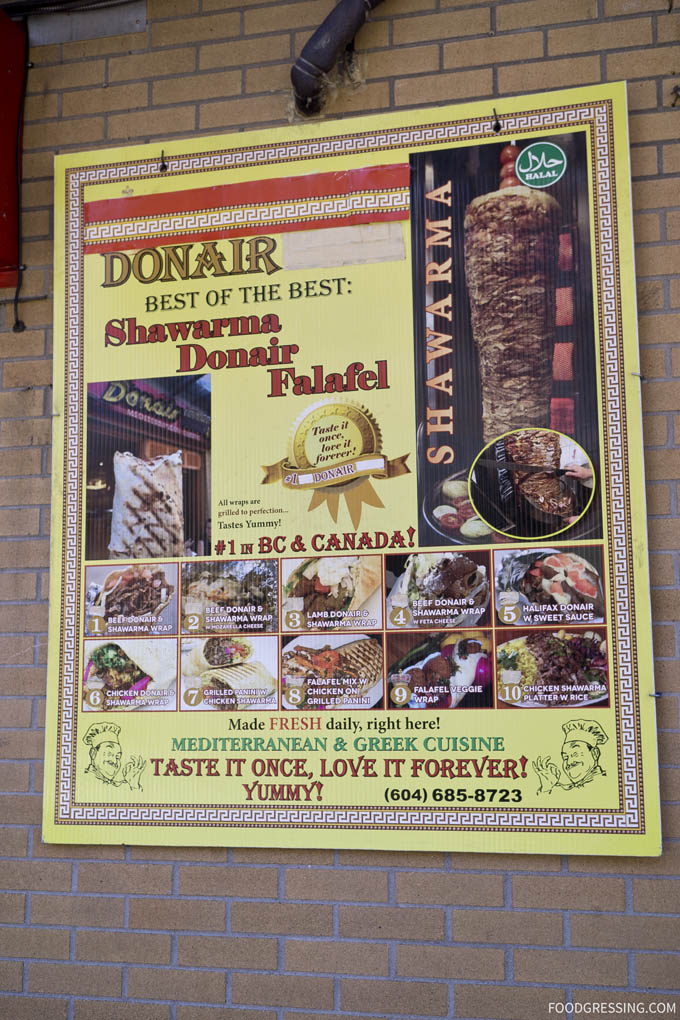 Donair King Menu
On the menu at Donair King are the usual grilled pita donairs, paninis and platters at prices typically less than $10. Protein choices include beef, chicken, and lamb. Even though I'm not a vegetarian, the falafel option is one that I order regulary.
Mom-and-Pop
Located just off Burrard and Davie, Donair King has a mom-and-pop shop kind of charm. Right near the entrance are roasted meat on vertical spits that spin around.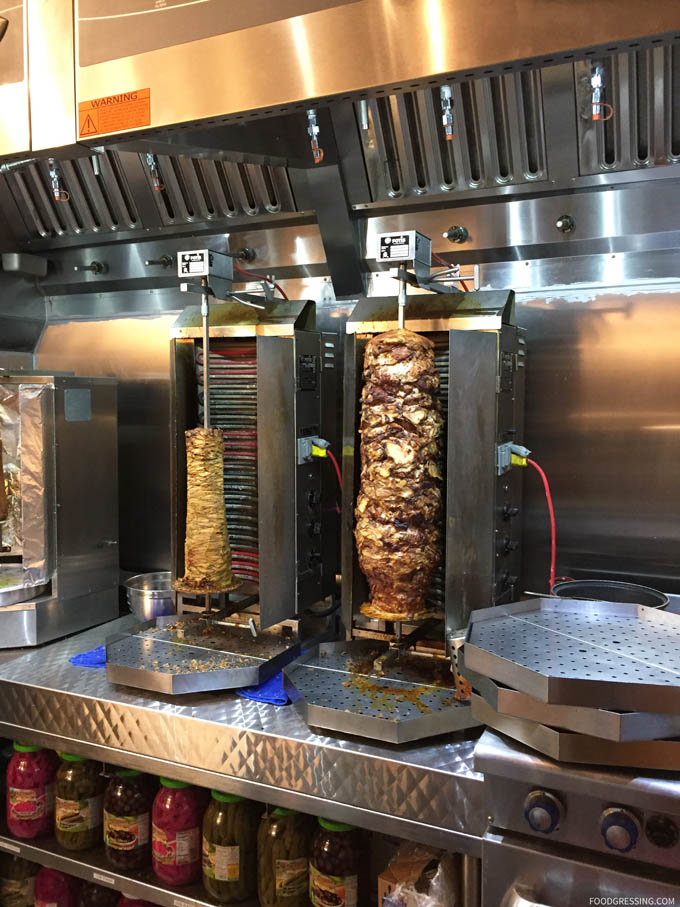 What I have Tried
I have had their lamb donair and shawarma wrap a few times. The meat to vegetable ratio was very reasonable. The vegetables tasted fresh and the wrap was grilled to perfection – just check out those grill lines! The wrap was packed tightly and everything held well together.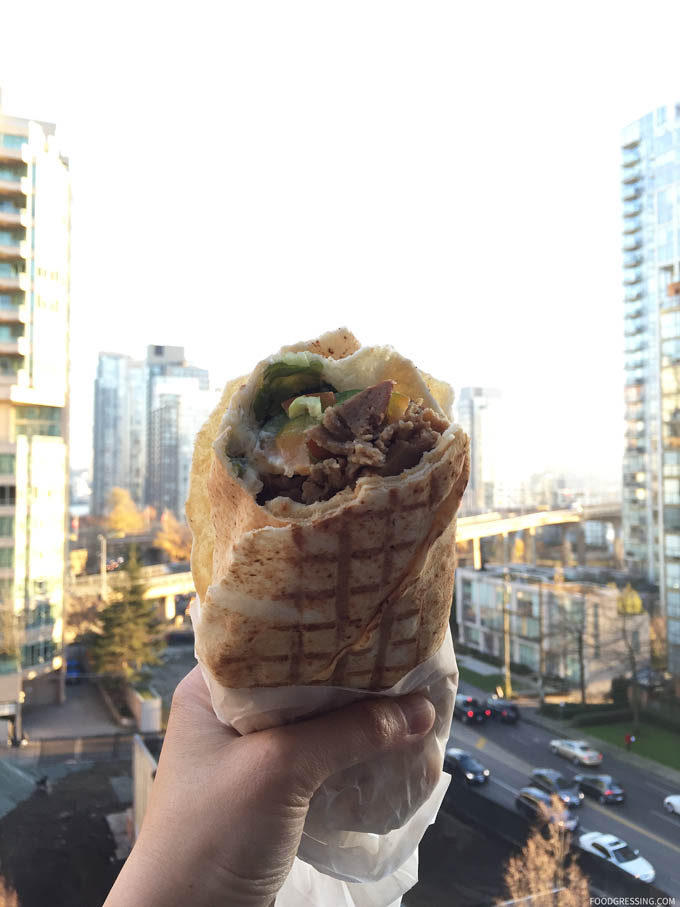 Another item that I enjoy is their falafel veggie wrap. On my most recent visit, the guy who prepared my wrap made it extra special with some tahini sauce and paprika (I think?) on top. It was love at first bite. I enjoyed the wrap on my walk home.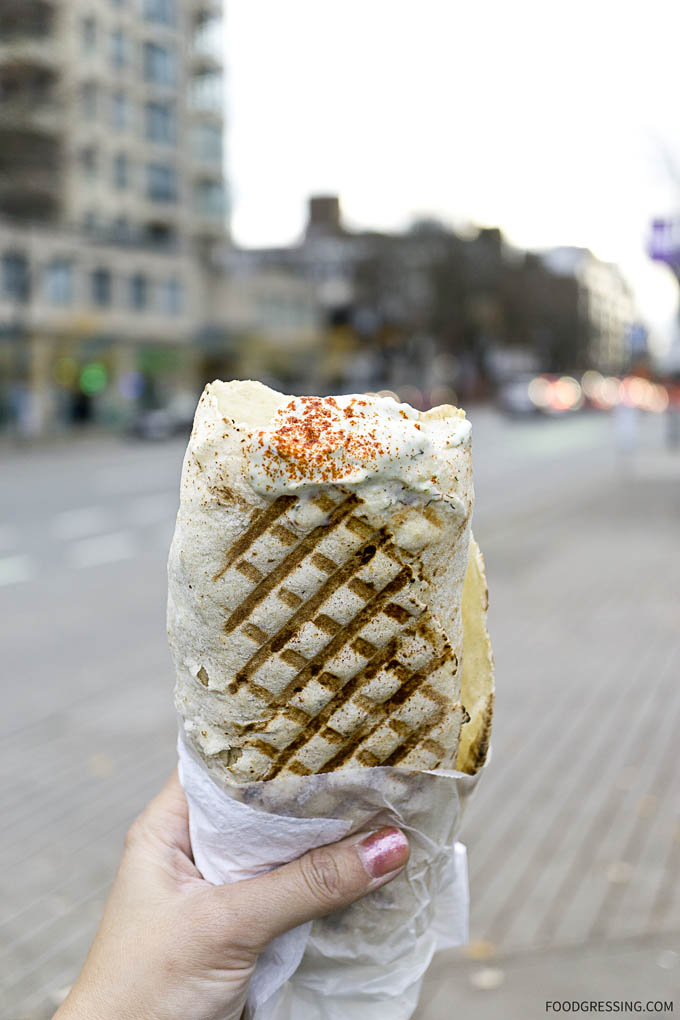 I do have to admit that in terms of price Donair Dude offers a better value with bigger and more filling donairs. However, Donair King is still very reasonable.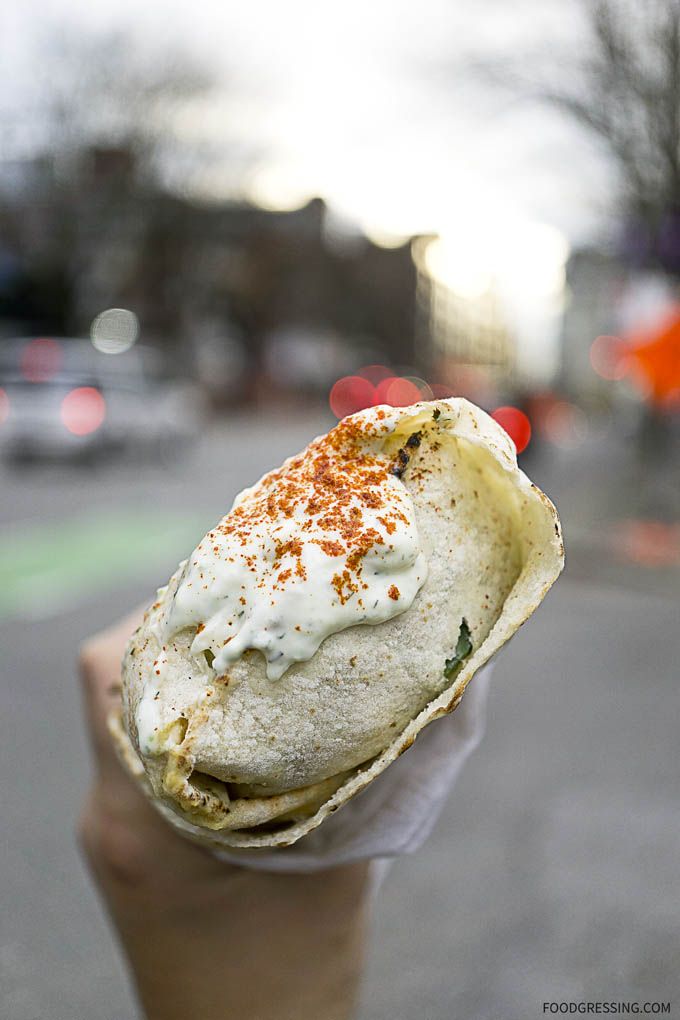 Overall Impression of Donair King
It's a no frills experience at Donair King for some filling, satisfying and tasty donairs. I'd recommend giving them a try. Rating: 4/5