I first tried Australian meat pies about five years ago when I traveled Down Under.  I was instantly hooked by just everything about it - the amazing butter flaky texture of the crust, the juicy minced meat and gravy, and being able to enjoy as a hand-held item while I explored the streets of Sydney.  It's no wonder that meat pies are so iconic in the Australian food scene.  Last year when my family and I visited Toronto, we stumbled upon Kanga, a shop dedicated to Aussie meat pies.   I undoubtedly had to give Kanga a try.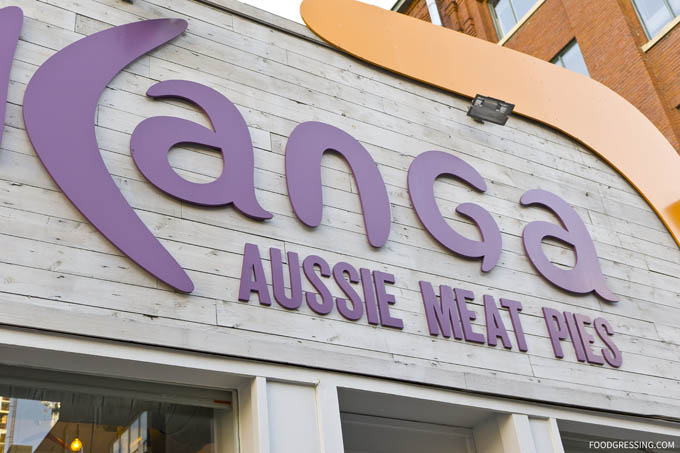 Kanga Menu
Kanga offers the traditional-style Australian meat pie but also other varieties including butter chicken, pulled pork, and creamy zucchini.  Pies are priced around $7 each and individually portioned.  Kanga uses 100% pure butter in the pastry and local, responsibly-raised meat inside their pies.  They also offer spinach and sausage rolls.  Kanga's menu is available online.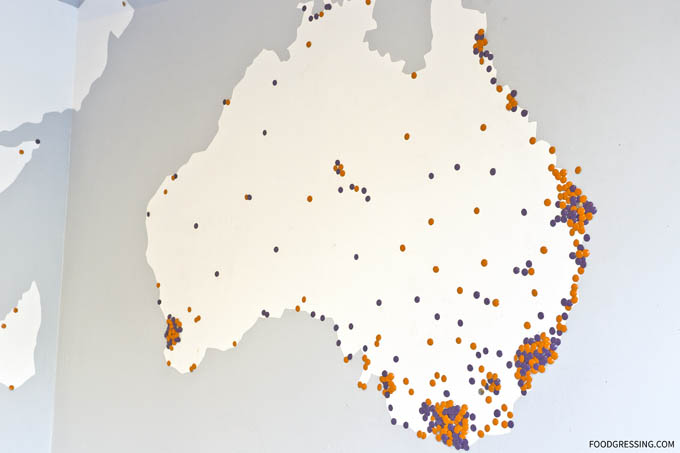 What We Tried
At the time of our visit, it was around Thanksgiving and Kanga was featuring The Gobbler - a turkey pot pie served with homemade cranberry sauce.  We tried one and had a Traditional Aussie pie as well.
The pie crusts were golden, buttery, and flaky - not the best I have had but still very good.  In BC, I think Peaked Pies and Aussie Pie Guy do it a bit better in terms having more of a crispy crust.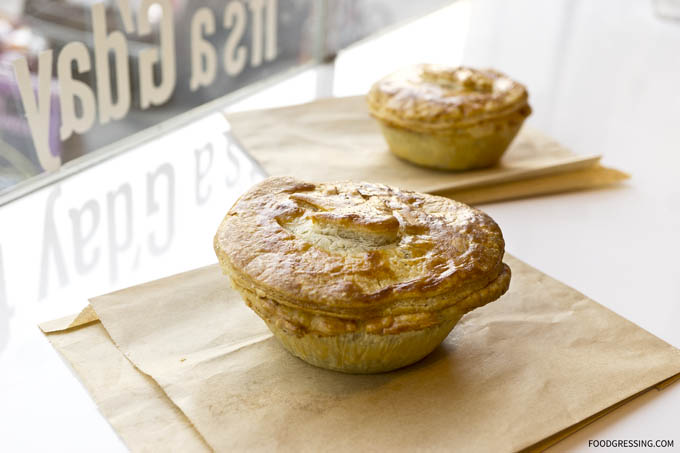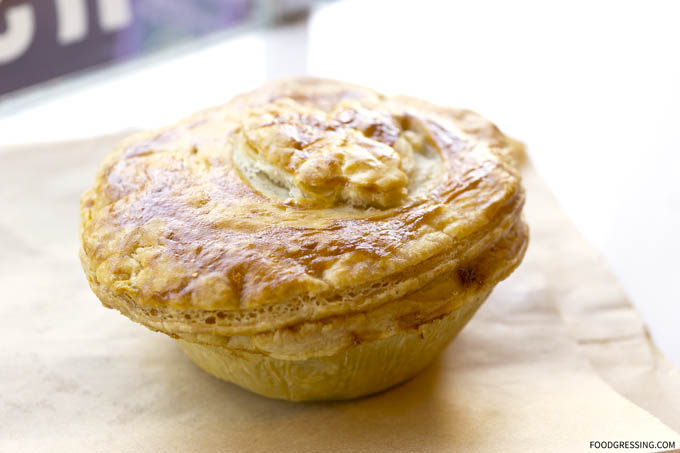 Both the pies had a nice proportion of meat, vegetables and crust.  When I cut open the pies, the insides were steaming hot which is exactly how it should be.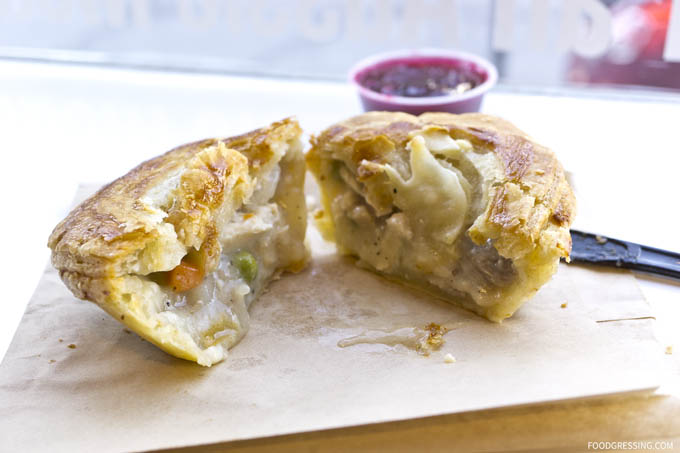 The Gobbler had nice and tender carrots and peas.  The gravy was savoury and flavourful.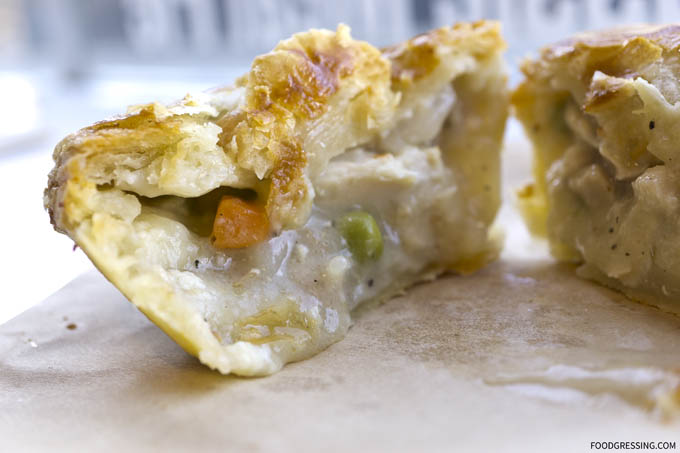 The Traditional Aussie had delicious mined beef in a rich beef gravy.  It is supposed to have a hint of vegemite but I didn't seem to notice it.  Very tasty on its own but ketchup is recommended for optimal enjoyment.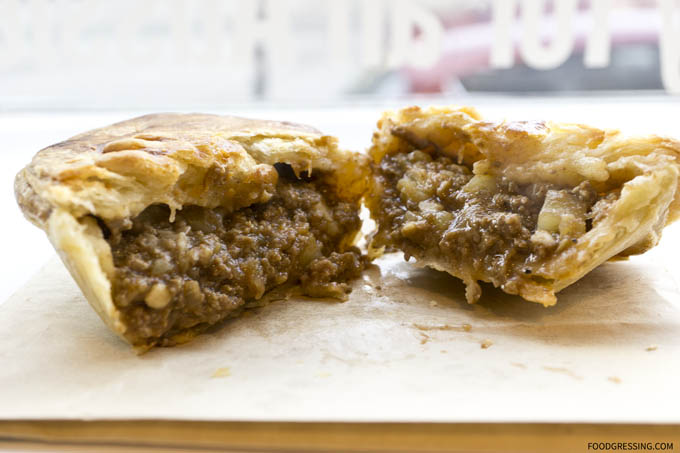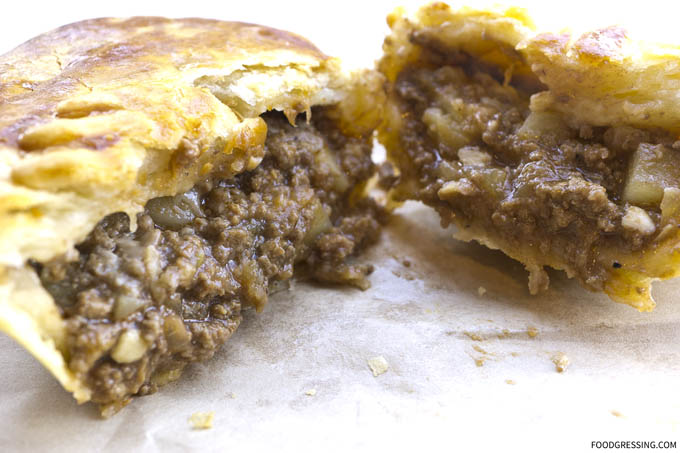 Overall Impression of Kanga
I thought that Kanga had some tasty, hearty pies which are perfect for those cold wintry nights in Toronto.  Not the best I have had in Canada, but I wouldn't mind visiting them again next time I am in Toronto.  Rating: 3.5/5
Website: http://www.eatkanga.com/