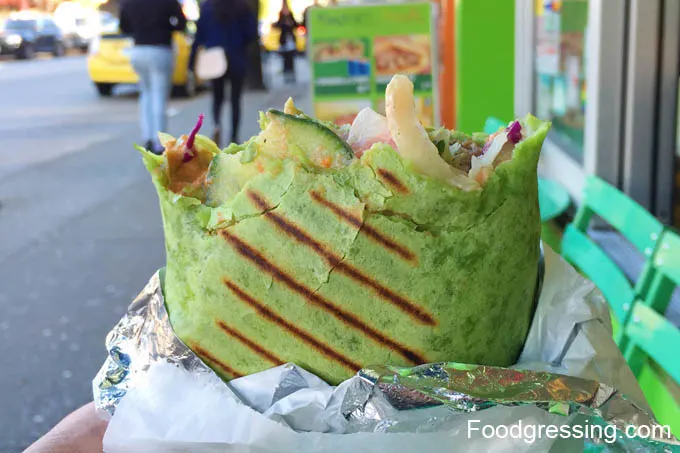 In the West End, donair joints are aplenty but Donair Dude is definitely one of the more popular places. Open late till 3 am, Donair Dude is a go-to-place for late-night partygoers looking for quick bite to eat before finally heading home.
Donair Dude Menu
Donair Dude's menu consists of grilled pita donairs, grilled tortilla donairs and rice plates which are all under $10! Build your donair by choosing chicken, lamb, beef, "Halifax Style" or falafael. You have a choice of spreads including hummus, garlic or spicy red pepper paste. My tip is to get all three spreads and triple the excitement. Your tortilla wrap or pita pocket is then stuffed to the max with your choice of toppings and sauce and voilà your donair is complete! Rice plates are similarly priced and come with pita rice, pita bread and sides like tabouli salad and dolmades.
I recently had a donair on spinach tortilla with lamb. The trimix of hummus, garlic and spicy red pepper paste spread really gave the donair a fun flavour.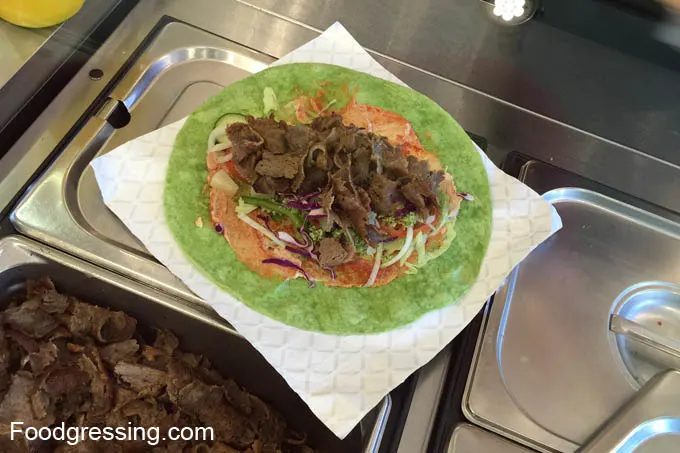 The pita rice plate with falafel, pita bread, tabouli salad, and domades was pretty good. The falafels are microwaved before packaged onto your rice plate. The ingredients tasted quite fresh overall.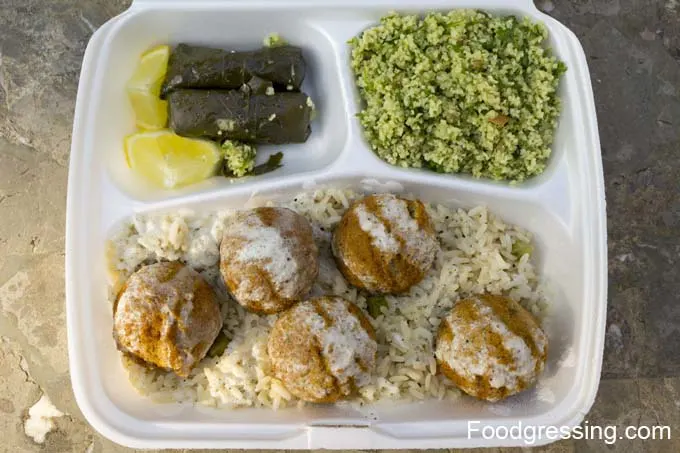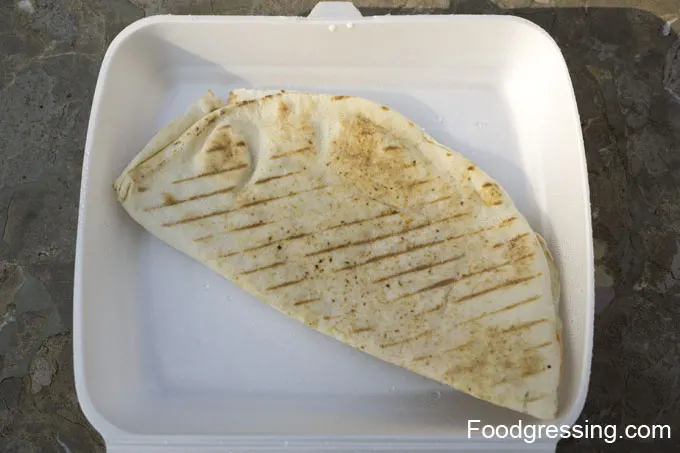 Friendly Staff
With a lime green interior, Donair Dude's space is clean and bright. There are counter top seating on the inside and two tables outside the restaurant. I am also impressed with how friendly the staff are. Their friendliness makes the experience even better.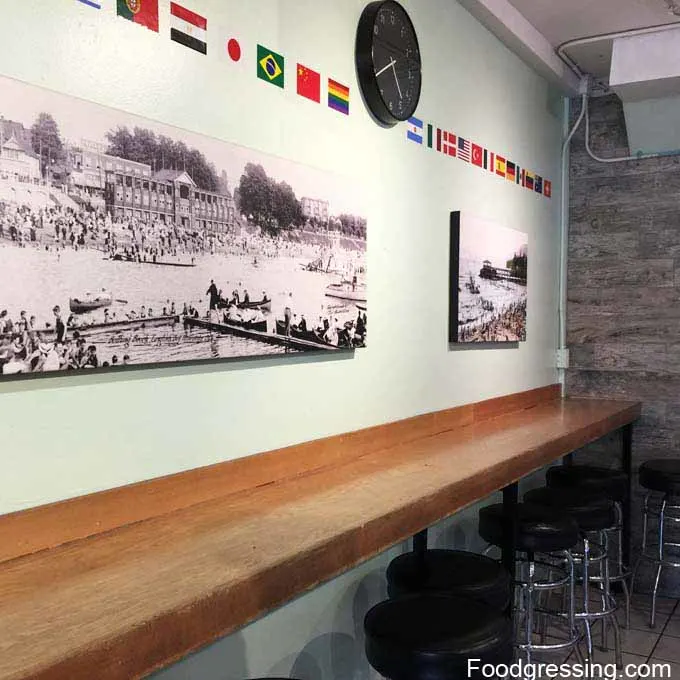 Overall Impression
For late night eats or something to take to the beach, Donair Dude offers great value food for under $10. After one donair, you'll be stuffed – I promise you!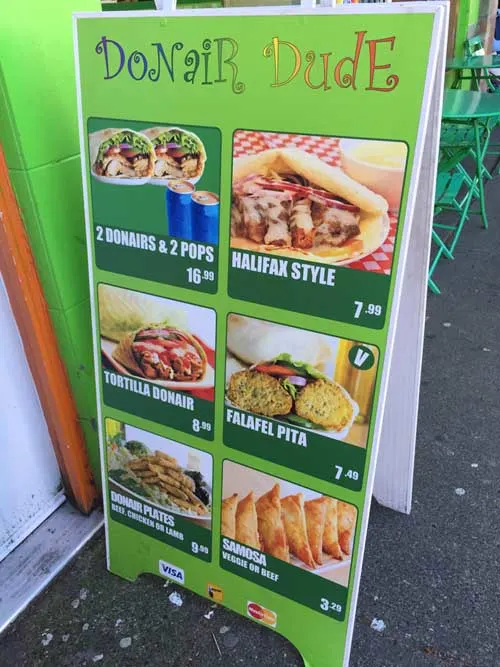 Facebook: @Donair-Dude/