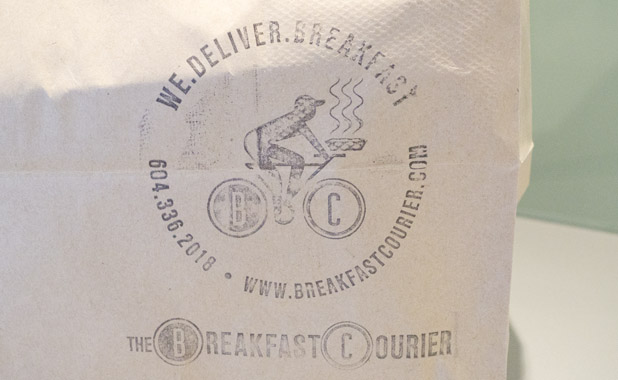 Disclosure: I received a complimentary Social Shopper voucher to try the Breakfast Courier.  Opinions are my own.
How about waking up in the morning and having a hot breakfast delivered right to your door?  This sounds like a dream but it can be a reality thanks to Breakfast Courier.  Breakfast Courier has partnered with local restaurants to deliver made-to-order breakfasts in an ecofriendly manner – the bicycle.  Being green is important to them as they also aim to use local ingredients and sustainable packaging wherever possible.  Breakfast Courier currently operates a select area of service within Vancouver.
Wanting to start my Sunday morning with a delicious meal, I tried out Breakfast Courier through the Social Shopper deal.  I conveniently preordered the hot breakfast for two option through their website.  You start off by designating a date and time, and then get into building your breakfast.  The choices include the Vancity Classic, The Selfie, The Jimmy, The Chief, as well as specials such as French Toast, Pancakes, Fruit Plate or The French Biker.  I was impressed by the ability to customize the order including style of eggs, bread types, as well as choices of sides and toppings.
Sunday came around, and I woke up with excitement as breakfast would soon be arriving.  The Breakfast Courier indeed came at the right time and courteously handed me a bag containing the breakfast items.  When we opened the food boxes, I was impressed at how everything looked intact despite having been carried on a bicycle.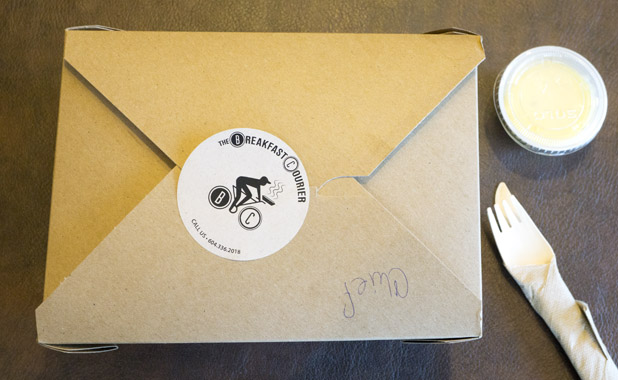 One of the orders was The Chief which was eggs Benedict with bacon and hashbrowns.  The Hollandaise sauce was delicious and the egg muffins were nicely golden.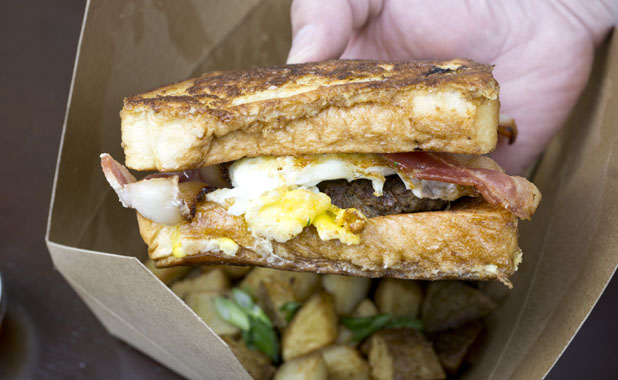 The other order was The French Biker.  It had a beef patty topped with two strips of bacon, a sunny side up egg and sweet maple mayo between two slices of French Toast.  This came with hashbrowns as the side.  The French Biker was quite the comfort food and was devoured quickly.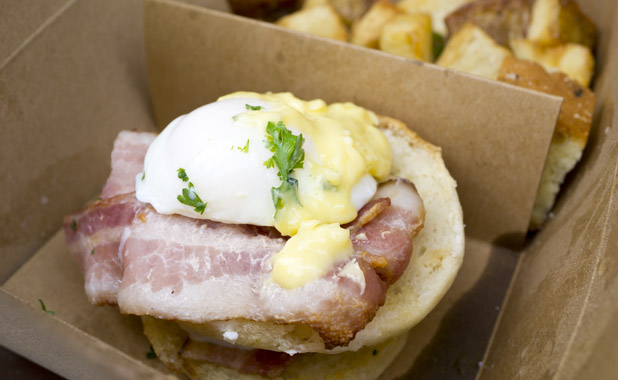 We really enjoyed the quality of the food and the service from the Breakfast Courier.   Next time you want breakfast without the hassle, consider Breakfast Courier – they'll take care of it for you.
Website: www.breakfastcourier.com