At-home birthday celebration with Gary Patisserie cake shaped like a Shoutao Bao – 寿桃包.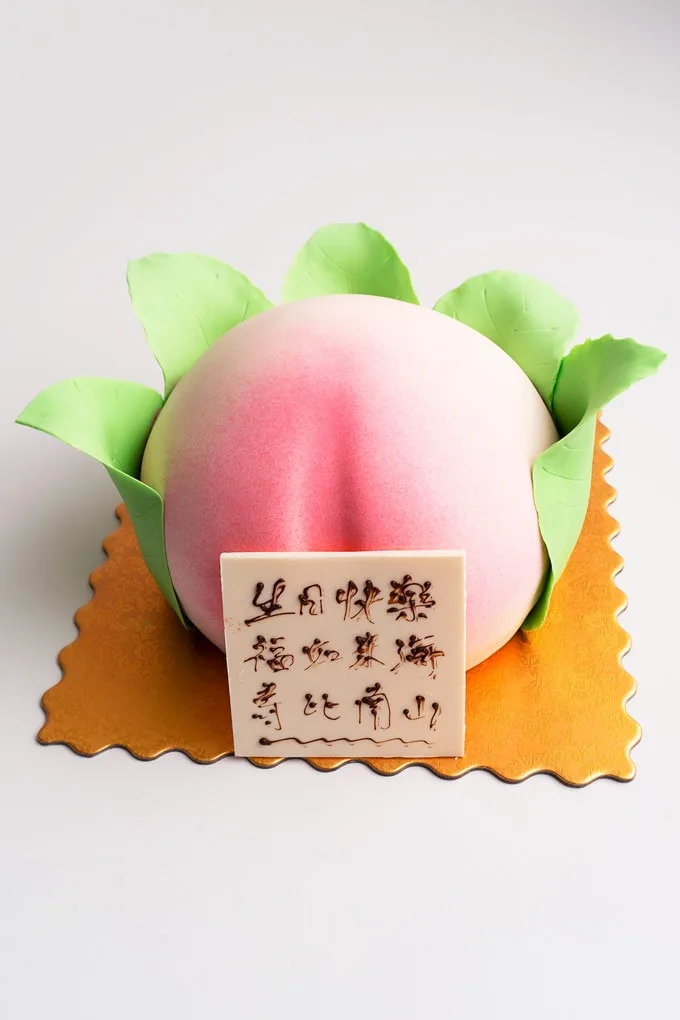 Shoutao is a fictional longevity peach and legend has it that it grants you immortality if you consume it.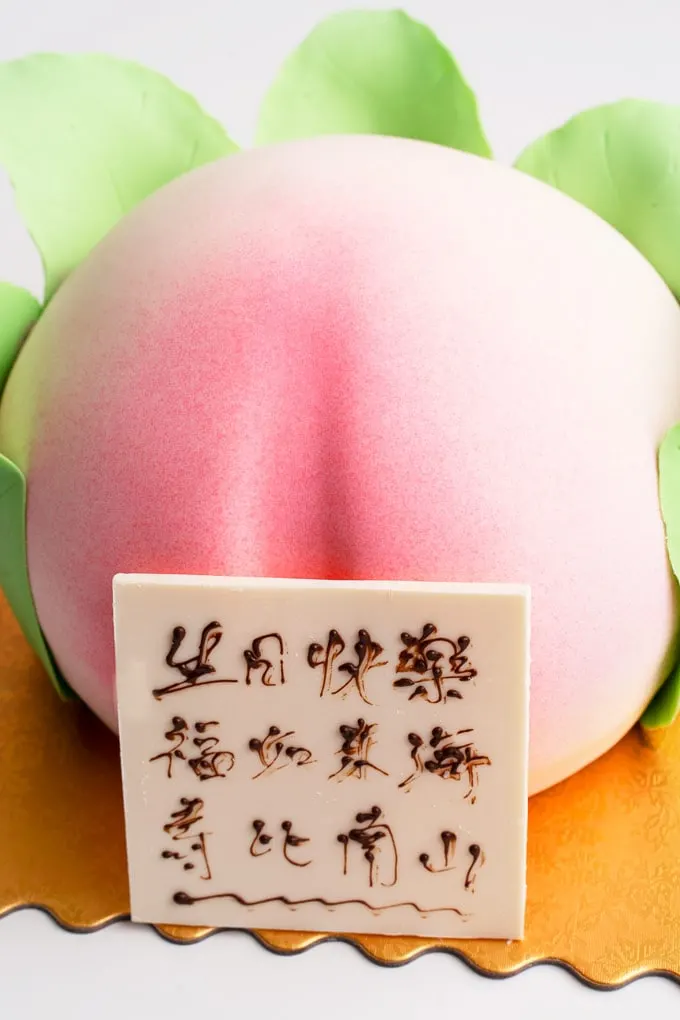 Shoutao Bao is a type of lotus seed bun made to resemble the longevity peach and is sometimes has a red bean paste or lotus paste filling.
It is typically consumed at birthday celebrations to wish the birthday person a long life.
We ordered this cake along with a fresh mango filling. It's a beautifully created and delicious mango cake.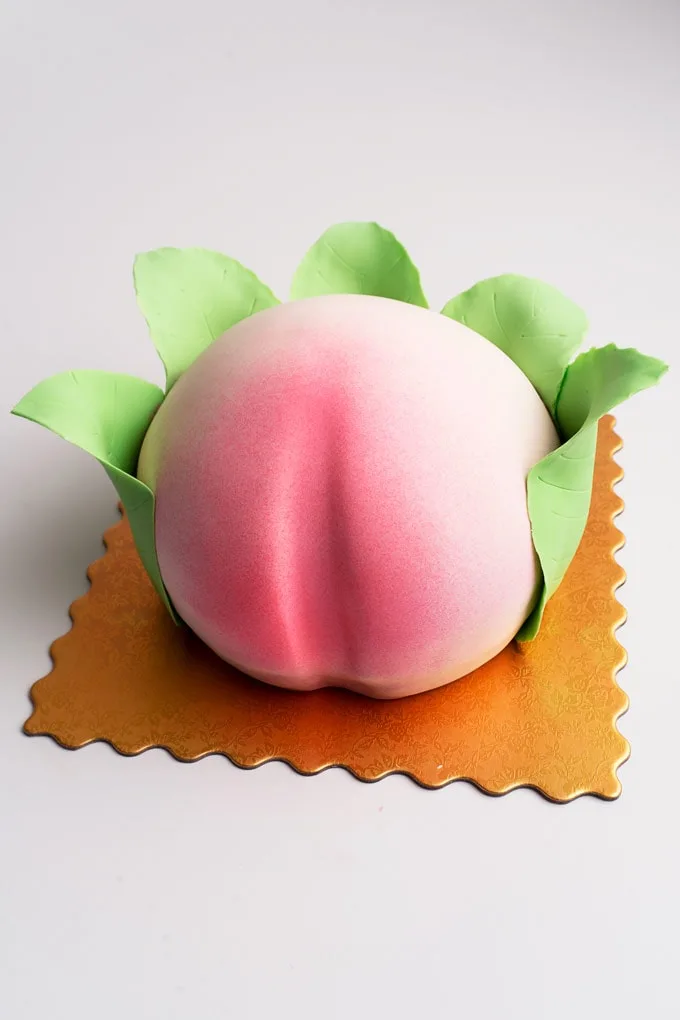 This cake starts at $90 and there is an additional cost for fresh mango. In total, it was $100.
Other filling choices are Original Vanilla Sponge; Chocolate Sponge; Red Velvet; Carrot Cake; Chestnut; Purple Yam; Fresh Fruits; and Fresh Durian.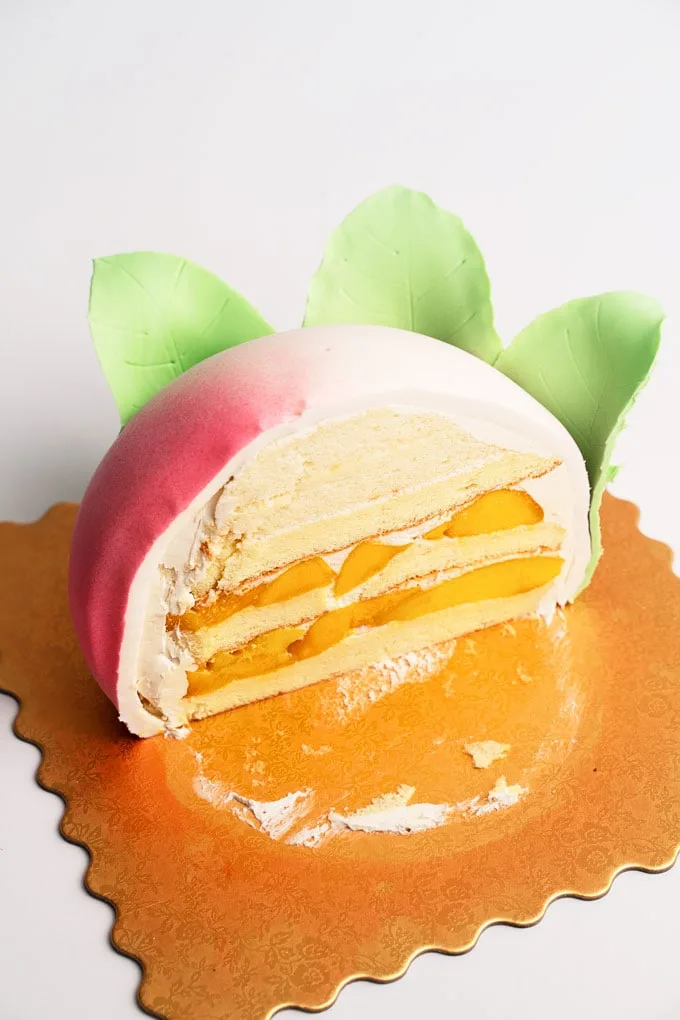 P.S. I appreciate how Gary Patisserie babies his mangoes to optimal sweetness without needing to add sugar and sweeteners.
To check out other places for a mango cake, see my post on Where to get a Mango Cake in Metro Vancouver.
I have also ordered a Rose Cake from Gary Patisserie before if you'd like to check it out.