I've raved about Gary Patisserie's mango cake before as a great place to get a mango cake in Metro Vancouver.
Aside from mango cakes, he also has makes Durian Cake wrapped with Mangoes, Fresh Fruit Cake, Purple Yam Cake, Black Forest Cake and more.
A few weeks ago, I ordered the Signature Rose Cake with Rose and Lychee filling ($72 for a 6″).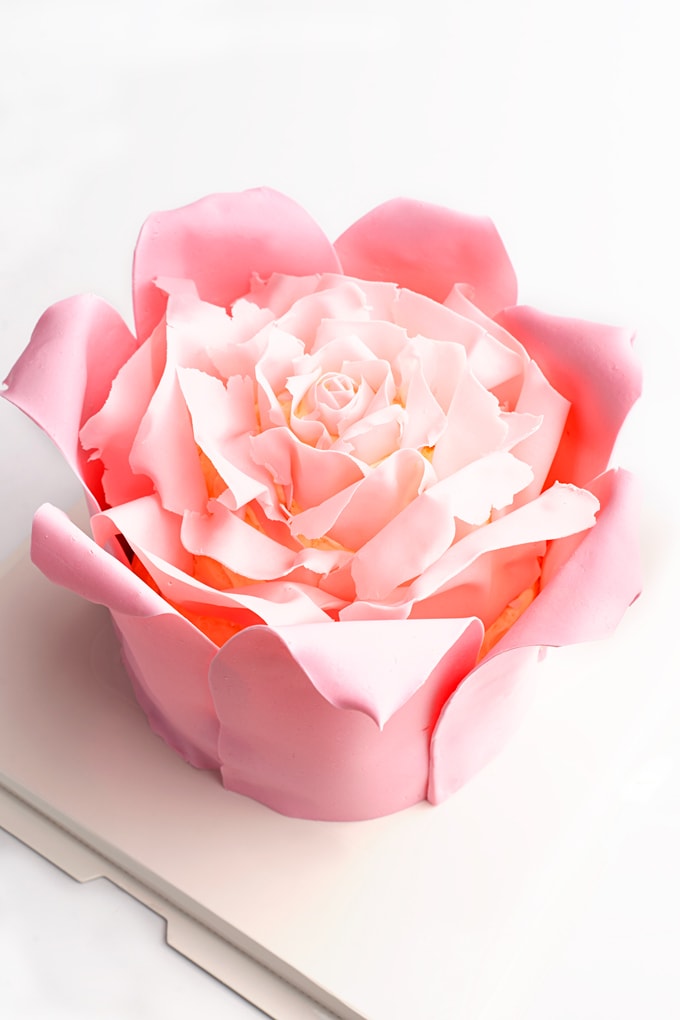 The flower petals are made out of white chocolate not fondant.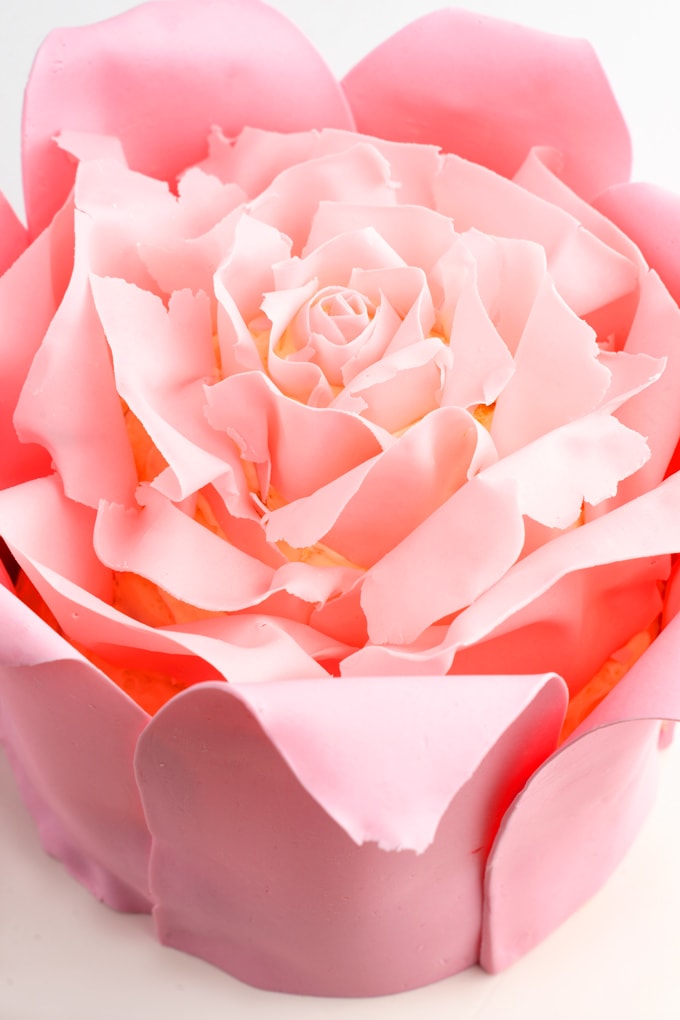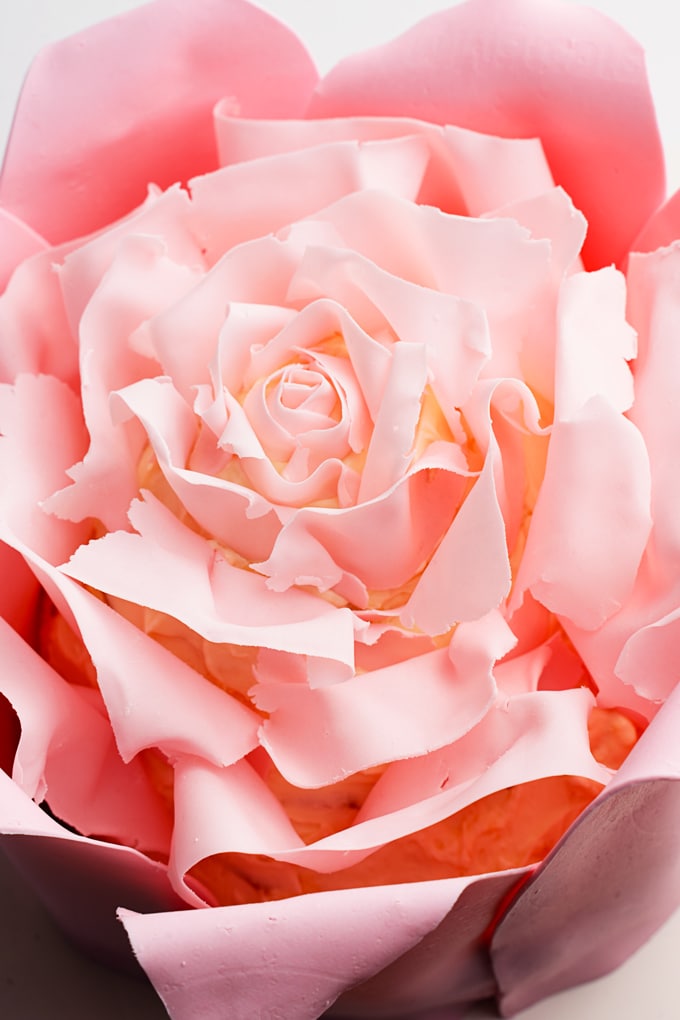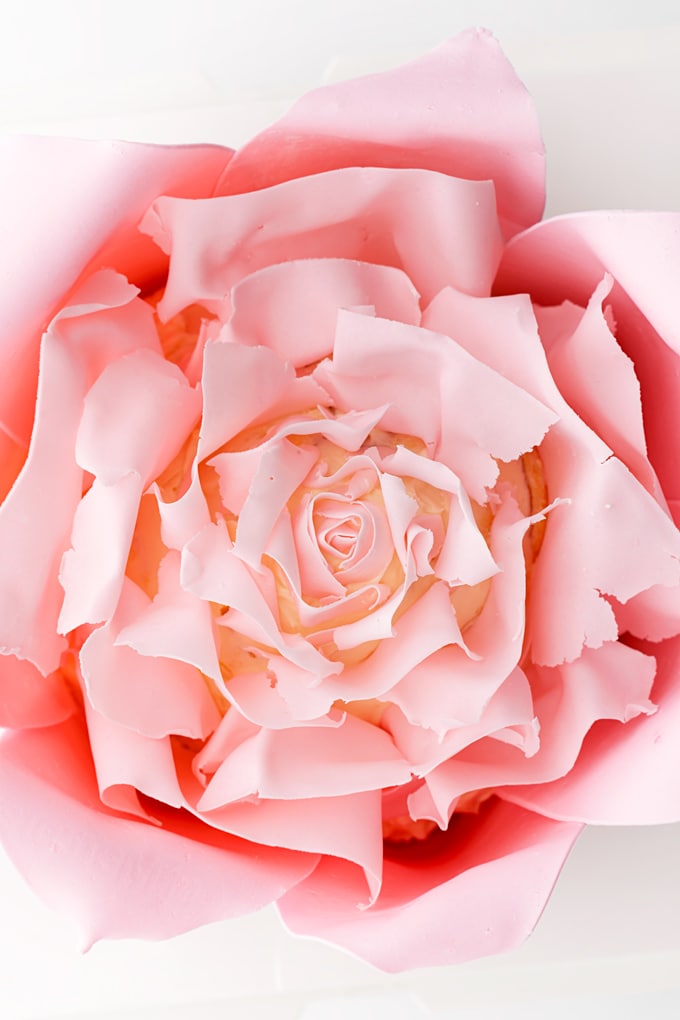 Other filling choices include Chocolate and Mixed Berries; Green tea and Red bean; and Original whipping cream with sponge.
For additional charge, you can also get it with mango-filling (seasonal) or durian-filling.
It was a beautiful cake with a fragrant, floral and fruity filling with real lychee. The sponge cake was not very sweet and was very moist and delicious.
I would love to order this again. Below are some photos of the inside of the cake and what the slice looks like.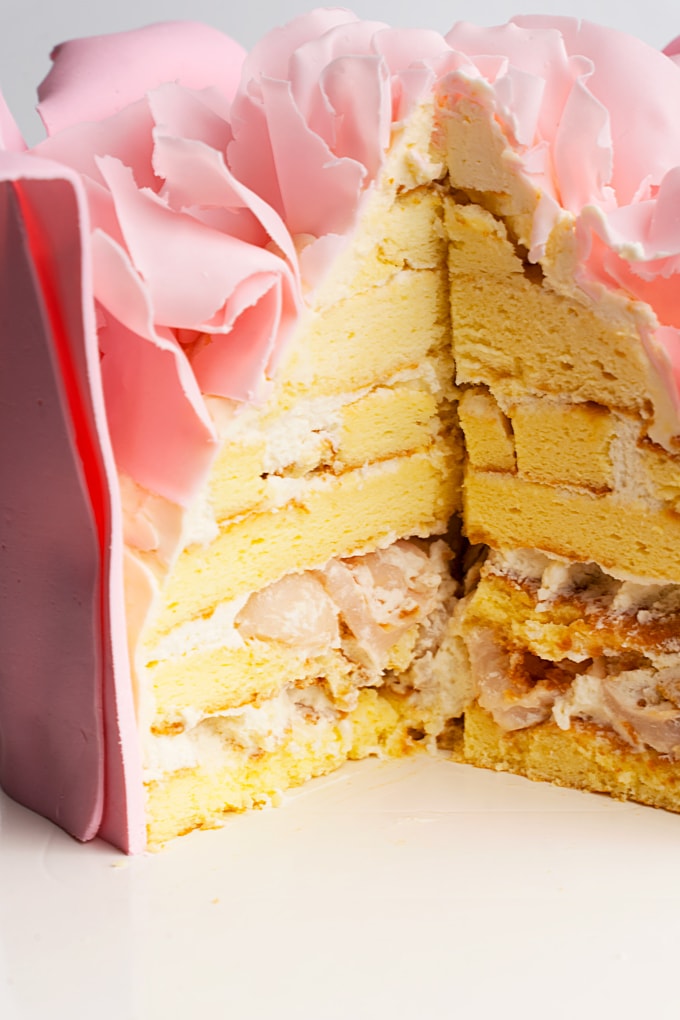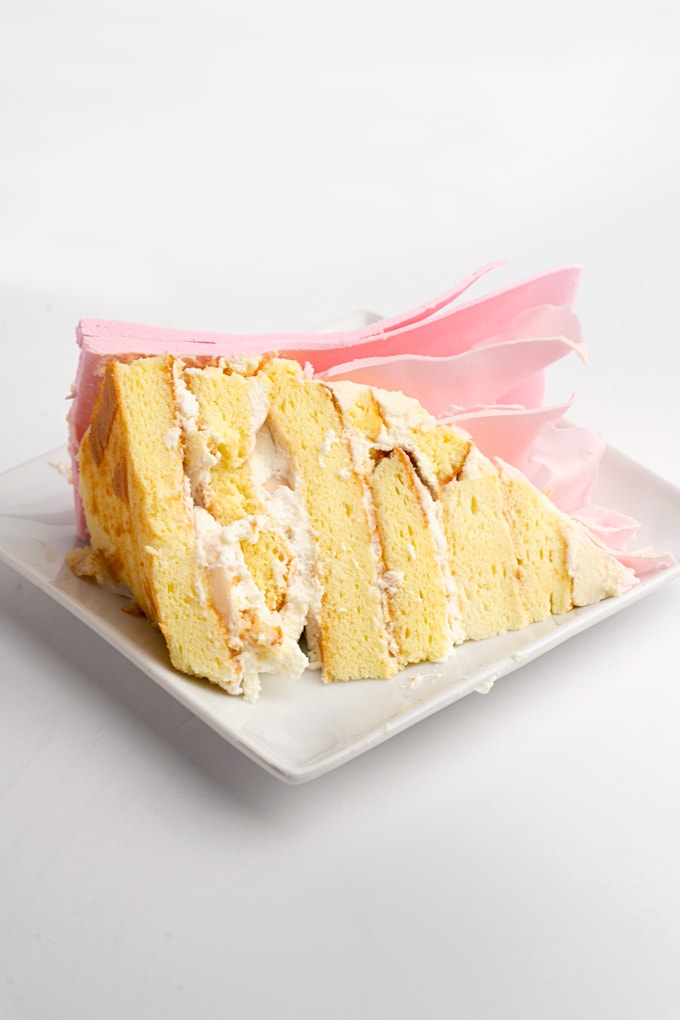 I also appreciated the sturdy packaging of the rose cake as it came in a very nice clear cake box.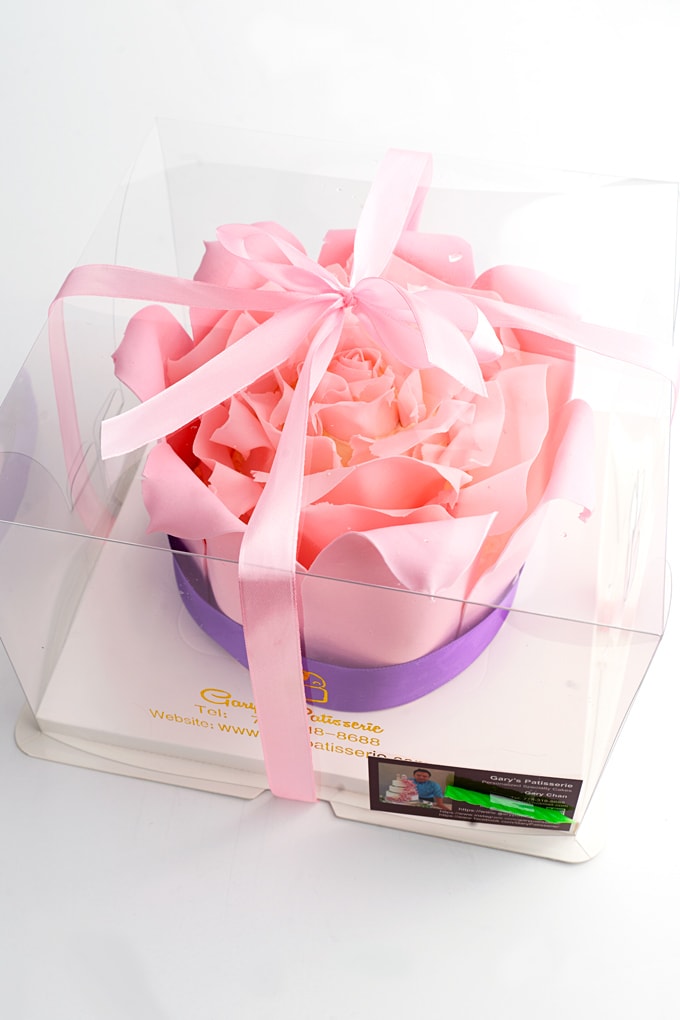 The pickup process at YVR Prep Commissary was also easy. Just follow the signage and instructions outlined in the confirmation email.
Gary Patisserie
5279 Still Creek Ave, Burnaby
garypatisserie.com