Chef Gary Chan is the owner and operator of Gary Patisserie which specializes in cake creations.
Operating out of YVR Prep commissary kitchen, Gary Patisserie's offerings include Fresh Mango Cake, Durian Cake wrapped with Mangoes, Fresh Fruit Cake, Purple Yam Cake, Black Forest Cake and more.
He sells his products at local farmer's markets as well as online where you can pick up his cakes from YVR Prep or have it delivered for an additional fee.
I recently tried his Fresh Mango Cake which I think is the most beautiful and delicious mango cake I have tried in Vancouver.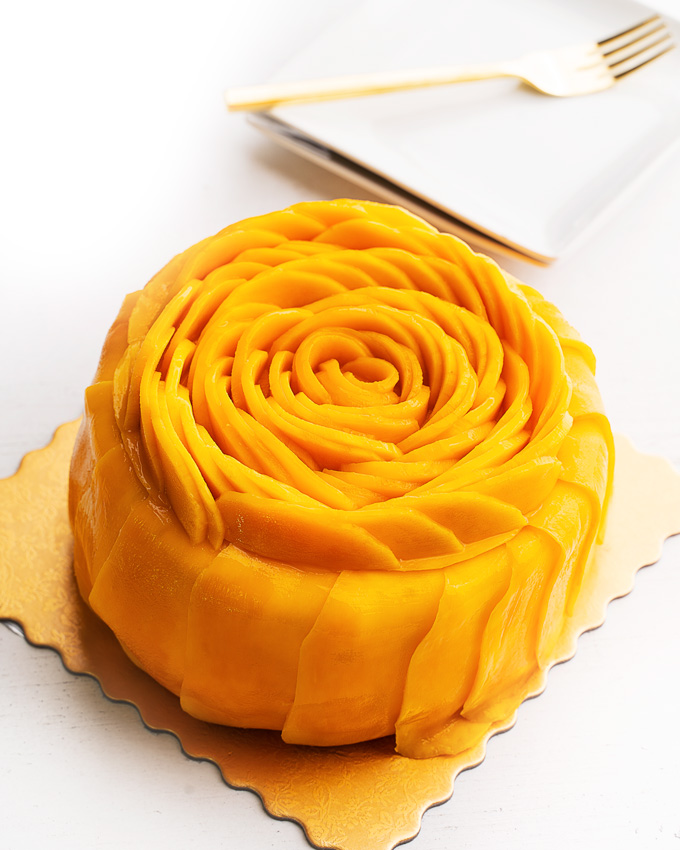 Gary Patisserie's mango cake is a fluffy, three-tier sponge cake wrapped with soft, sweet and juicy fresh mangoes. It tasted really fresh, sweet, delicious and makes for a nice dessert anytime.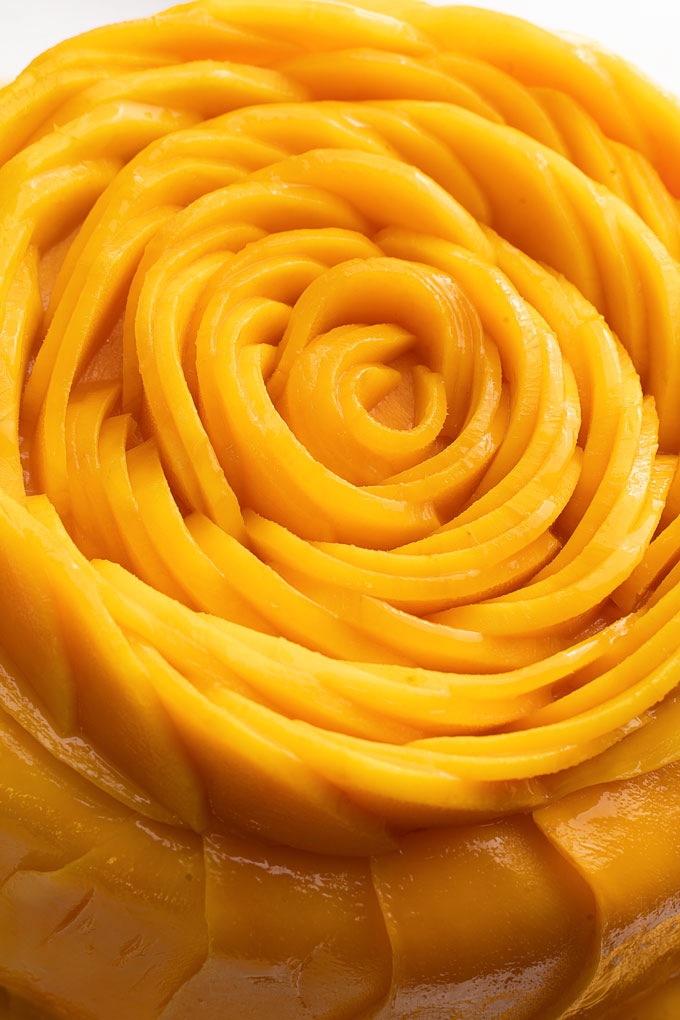 I really appreciated his attention to detail and the beautiful arrangement of the mango slices arranged to resemble a rose pattern. This is my top recommendation for a mango cake in Metro Vancouver.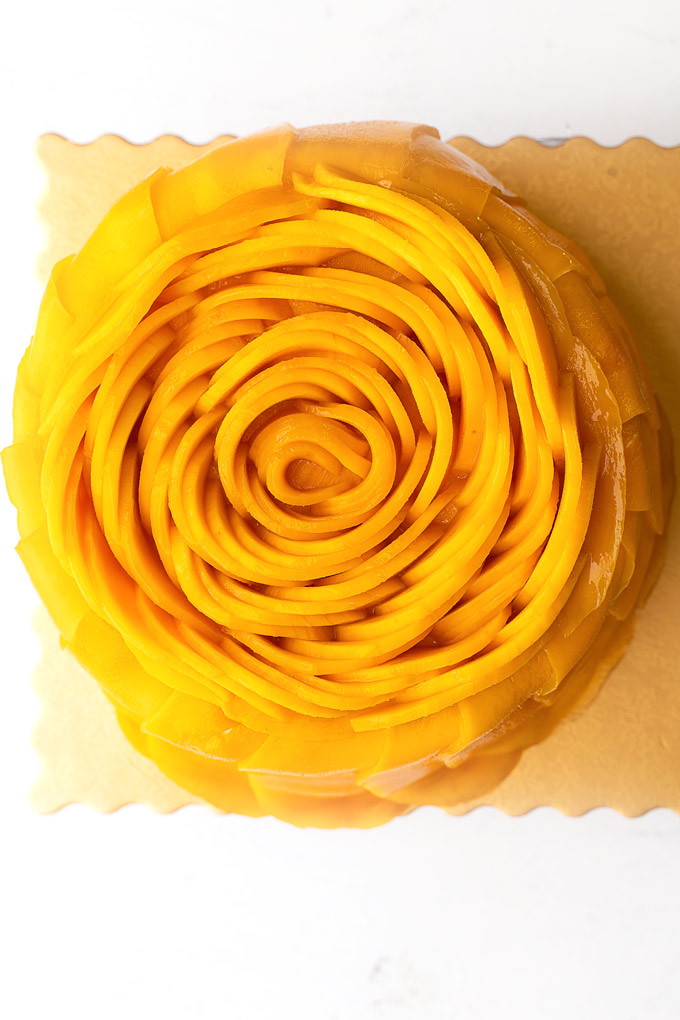 His mango cakes are offered in 4″ ($35), 6″ ($40), 8″ ($50) and 10″ ($95) sizes. Mine was a 6″ cake ($40) and it was quite heavy due to the amount of mangoes incorporated. The pricing is on par with what Chinese bakeries charge and I feel that Gary's mango cake has more value since it has more fruit to it.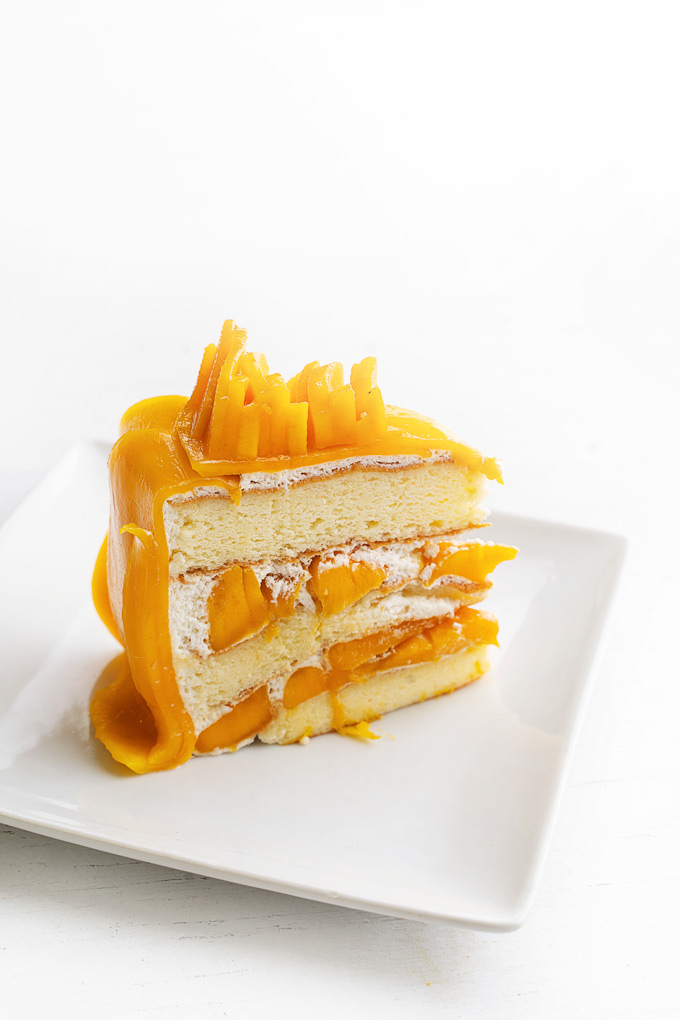 I ordered the cake online and had it delivered for an additional fee. The process was simple.
Overall, it was a great experience ordering from Gary Patisserie and I highly recommend his mango cake.
To find out where else to get a mango cake in Metro Vancouver, check out my post here.
Gary Patisserie
5279 Still Creek Ave, Burnaby
garypatisserie.com