Mango cake is one of my favourite cake flavours and it's the kind of cake that I enjoy for celebratory and everyday occasions.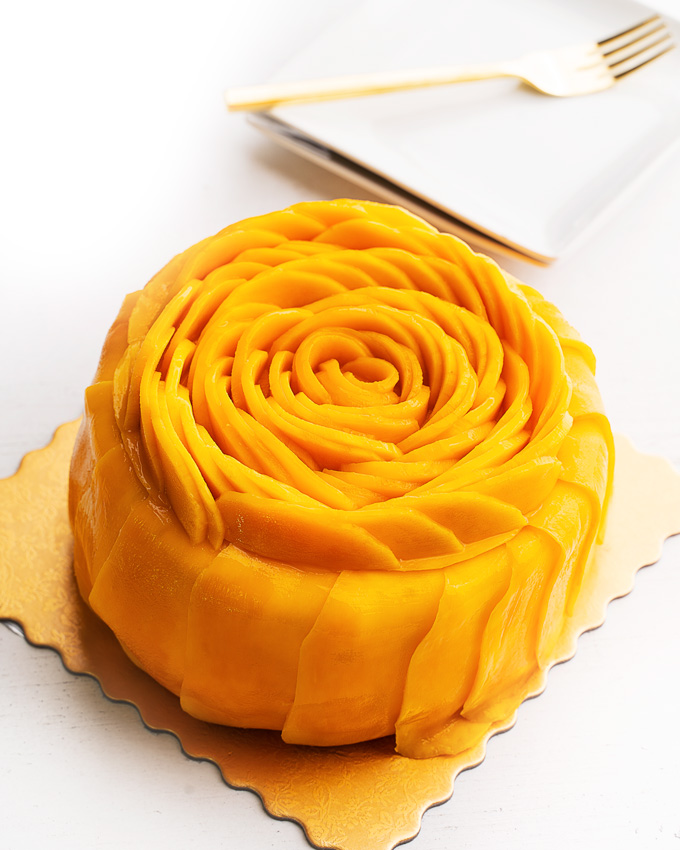 I've tried my share of good and bad mango cakes and I would say the biggest difference usually comes down to how good the mangos are. The good mango cakes choose the most perfectly, ripe and sweet mangos while the bad cakes choose less ripe and less sweet mangos.
Here is my round-up of where to get a mango cake in Metro Vancouver broken down by the ones I recommend and ones that are offered elsewhere but I have not yet tried.
If you have any more suggestions, contact me at [email protected] or on social media @foodgressing.
This post is copyright secured by Digiprove with a verifiable date and time stamp.
My recommendations
Gary Patisserie
Gary Patisserie offers the most beautiful mango cake in this city with beautiful mango slices arranged to resemble a rose pattern. This is my top recommendation for a mango cake in Metro Vancouver.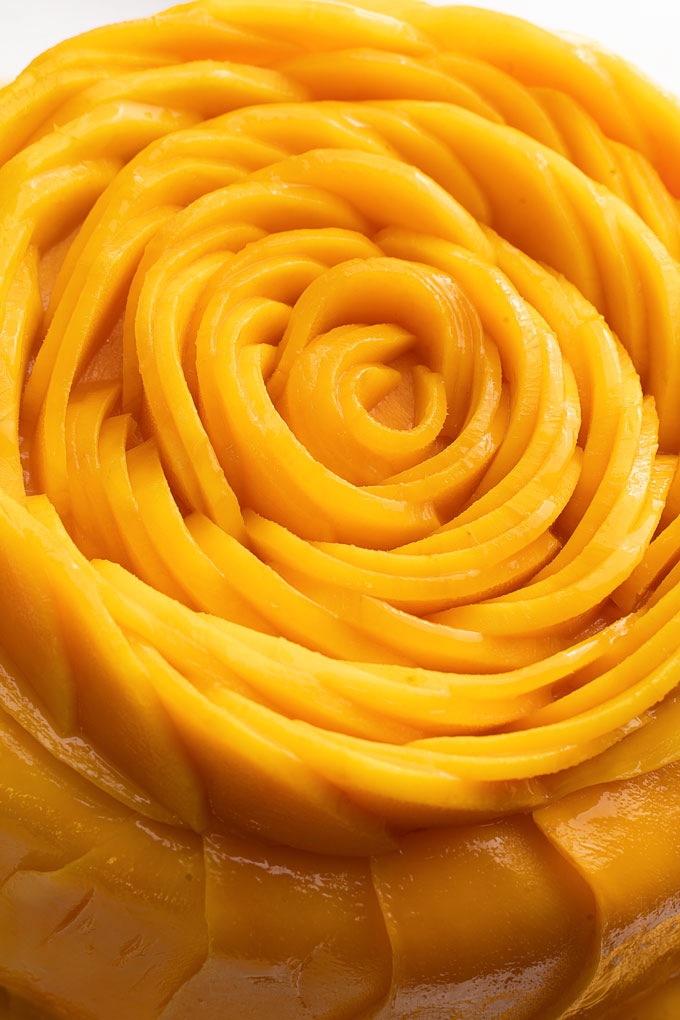 Gary Patisserie's mango cake is a fluffy, three-tier sponge cake wrapped with soft, sweet and juicy fresh mangoes. It tasted really fresh, sweet, delicious and makes for a nice dessert anytime.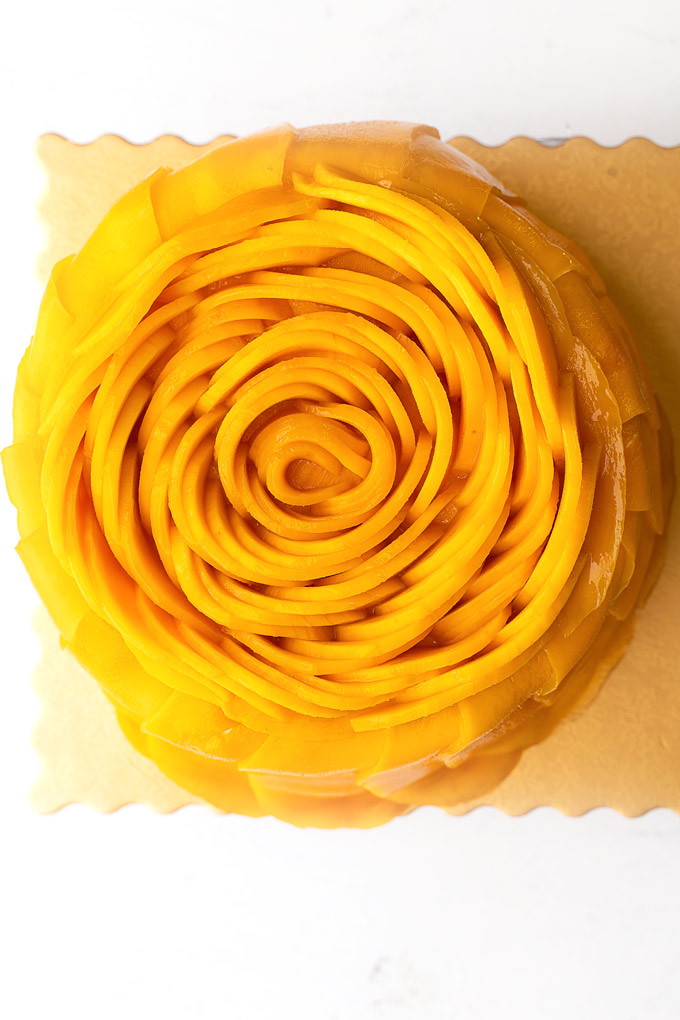 His mango cakes are in 4″ ($35), 6″ ($40), 8″ ($50) and 10″ ($95) sizes. You can order from Gary online and he is based out of YVR Prep, a commissary kitchen. You can pickup or have the cake delivered for an additional fee.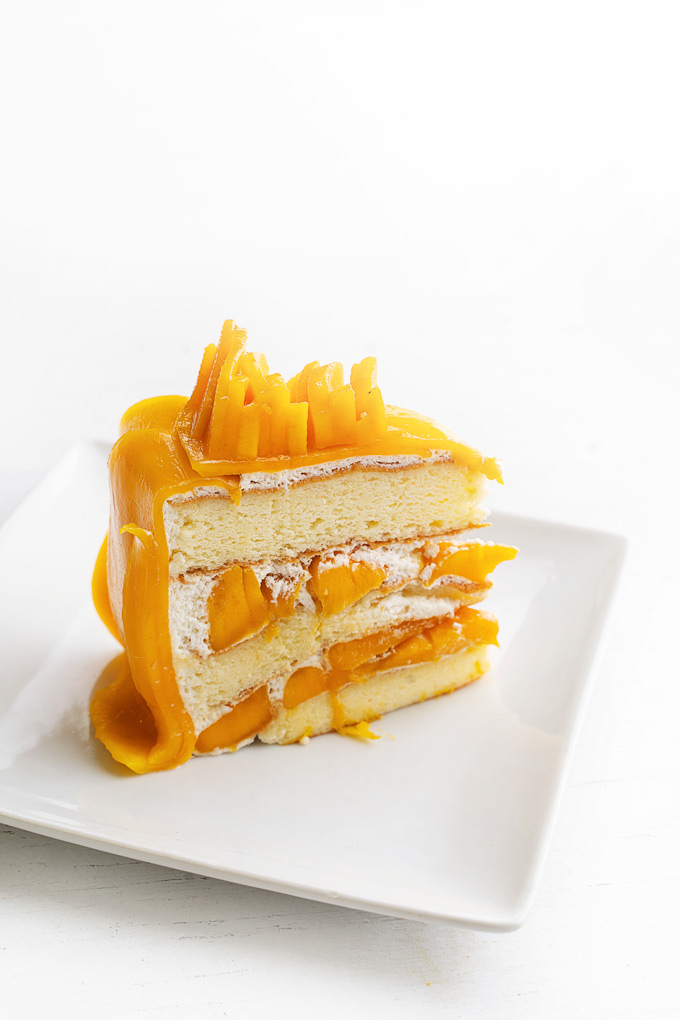 Check out my full review of Gary Patisserie's mango cake here.
Gary Patisserie
5279 Still Creek Ave, Burnaby
garypatisserie.com
Mango Yummy
Mango Yummy offers seasonal mango cakes including Mango Dome & Strawberry Mango.
I recently visited their new brick and mortar store in Richmond to pickup the Mango Dome. This is the cake for every mango lover featuring 2 layers of spone cake, Chantilly cream filling and fresh mango mixture. The outside of the cake is topped with freshly sliced mangoes.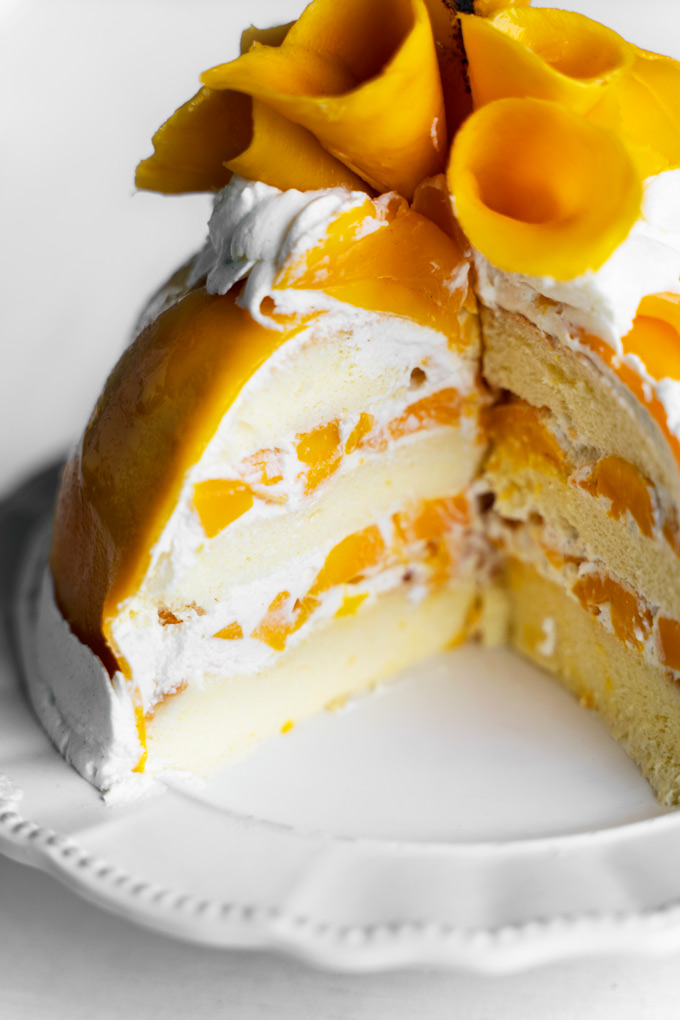 I preordered online ahead (minimum one day) and paid in cash. They don't sell slices just whole cakes in 4", 6" or 8."
Mango Yummy
8271 Westminster Hwy Unit 1, Richmond
www.mangoyummy.com
Yan Bakery
Yan Bakery, a humble custom-cake only bakery in a strip mall on East Hastings, owned and operated by Helen Yan. They are known for good quality cakes at reasonable prices and seems to rely on word of mouth for advertising.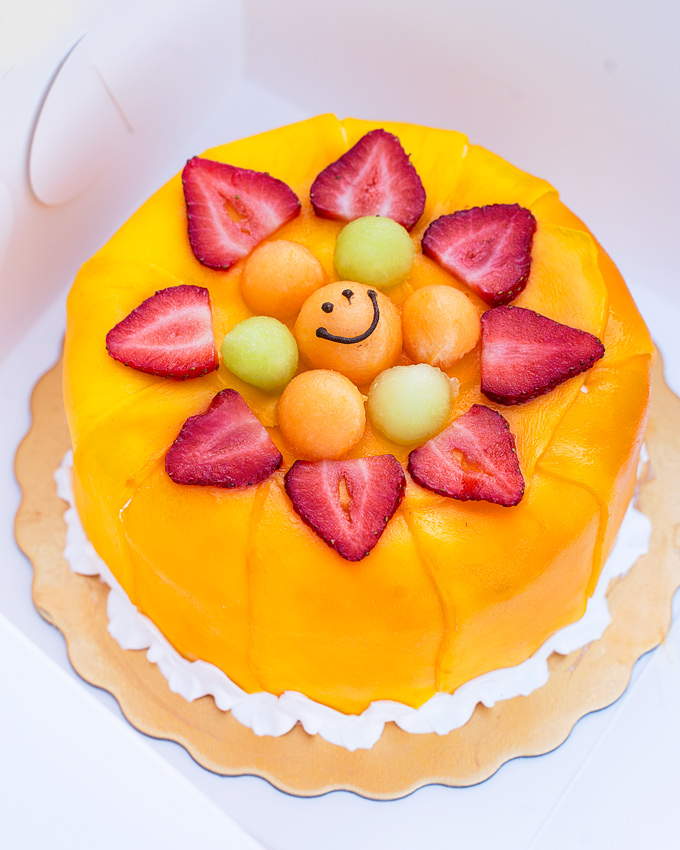 We enjoyed the fresh mango cake which was light, fluffy and also lightly sweet. There is no glaze on the mangos so you really get that fresh, mango taste. A 6" is $32. Cash only.
Check out my full review of Yan Bakery's mango cake here.
Yan Bakery
2070 E Hastings St, Vancouver
www.yanbakery.com
Other Places to Get a Mango Cake
Saint Germain Bakery
Saint Germain Bakery
Aberdeen Centre, Unit 1428, 4151 Hazelbridge Way, Richmond
Richmond Centre, Unit 2000, 6060 Minoru Boulevard, Richmond
Oakridge Centre, Unit 140, 650 West 41st Ave, Vancouver
Metropolis at Metrotown, Unit 1120C, 4720 Kingsway, Vancouver
Guildford Centre, 1077, 10355-152nd Street, Surrey,
Coquitlam Centre, Unit 2841, 2929 Barnet Highway, Coquitlam
www.saintgermainbakery.com
Maxim Bakery
Maxim Bakery
257 Keefer Street, Vancouver
6387 Fraser Street, Vancouver
5613 Victoria Drive, Vancouver
Richmond Centre: 6551 Number 3 Road, Vancouver
Metrotown: 4800 Kingsway, Vancouver
Henderson Mall: 1136 Pinetree Way, Vancouver
Central City Shopping Centre: 10153 King George Blvd
www.facebook.com/MaximsBakeryLTD
The Boss Bakery & Restaurant
The Boss Bakery & Restaurant
532 Main St, Vancouver, BC
www.facebook.com/TheBossBakeryandRestaurantChinatown
Kam Do Bakery
Kam Do Bakery
6211 No. 3 Rd, Richmond
restaurantwebexpert.com/KamDo
Michele Bake Shop
Michele Bake Shop
6033 West Blvd, Vancouver
michelecakeshop.com
Marui Bakery
Marui Bakery
3340 Kingsway, Vancouver
La Patisserie
La Patisserie 金磨坊
1405-4771 Mcclelland Rd, Richmond
hwww.facebook.com/lapatisserierichmond
Janice Bake Shop
Janice Bake Shop
8328 Capstan Way, Richmond
www.facebook.com/officialjanicecakes
Kams Bakery
Kam's 美琪
2419 Main St, Vancouver
www.facebook.com/Kams-%E7%BE%8E%E7%90%AA-124456240924187
Pine House Bakery
Pine House Bakery
2462 East Hastings, Vancouver
3396 Kingsway, Vancouver
5870 Victoria Drive, Vancouver
4380 Number 3 Rd, Richmond
4500 Kingsway, Burnaby