Here's a look at some Metro Vancouver Charcuterie Box delivery, graze boxes and charcuterie board catering services.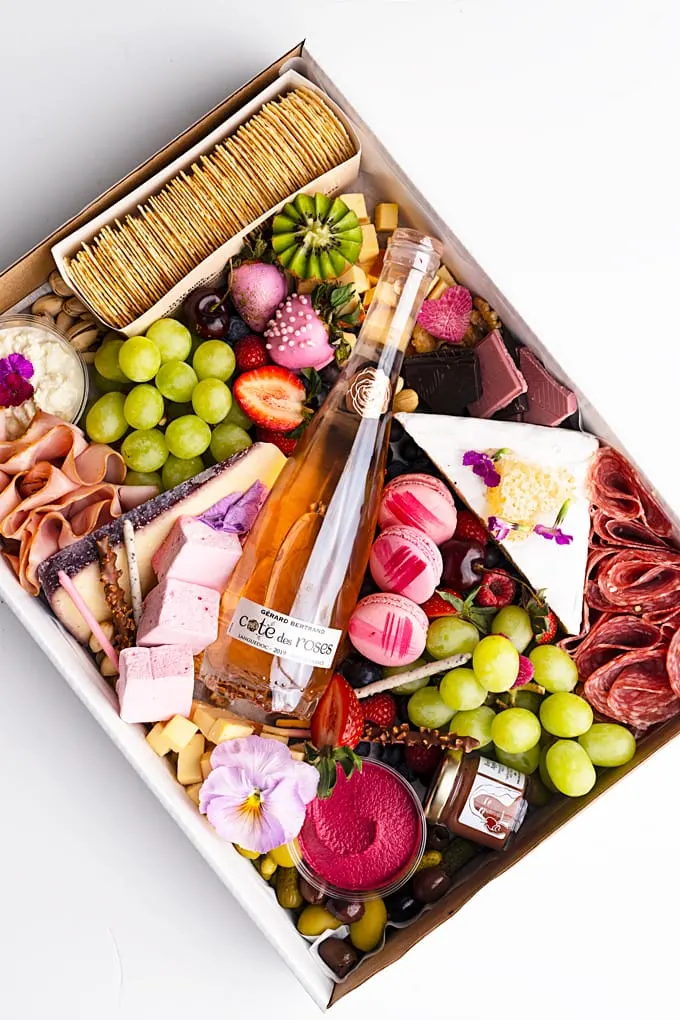 Graze and charcuterie boxes make for great gifts or items to enjoy on special occasions.
Please note that this list features only licensed businesses (not at-home businesses) that operated in a licensed kitchen.
This list is updated as information becomes available. Please reach out to me [email protected] or @foodgressing on social media (Instagram, Facebook, Twitter, TikTok) for any suggestions.
If you like this post, please share with your friends and family. This would help support the website and for me to continue doing these roundups.
The Graze Company
Burnaby-based The Graze Company offers Graze Boxes, Graze DIY kits, Graze boards and Graze Tables.
They require 24 hours notice for all Graze Boxe orders which are available Wednesday – Sunday. They have Original, Vegan, Dessert and Vegetarian options.
Mini Graze Boxes start at $30 and the Original Graze Box starting at $75 (for 2 people).
Their pickup location is A5 – 5279 Still Creek Ave, Burnaby.
Locvl Delivery Company can also deliver you products from The Graze Company which can be bundled with other products in their marketplace (like cakes, desserts, flowers) in the same delivery.
Dip & Sip
Dip & Sip offers Graze Boxes in Sweet & Savory; Vegetarian; Mediterranean; Dessert as well as Mini options. Starting at $35.
All their boxes are intended for appetizer portions. If you are looking for these to be a full meal, they recommend ordering one size up.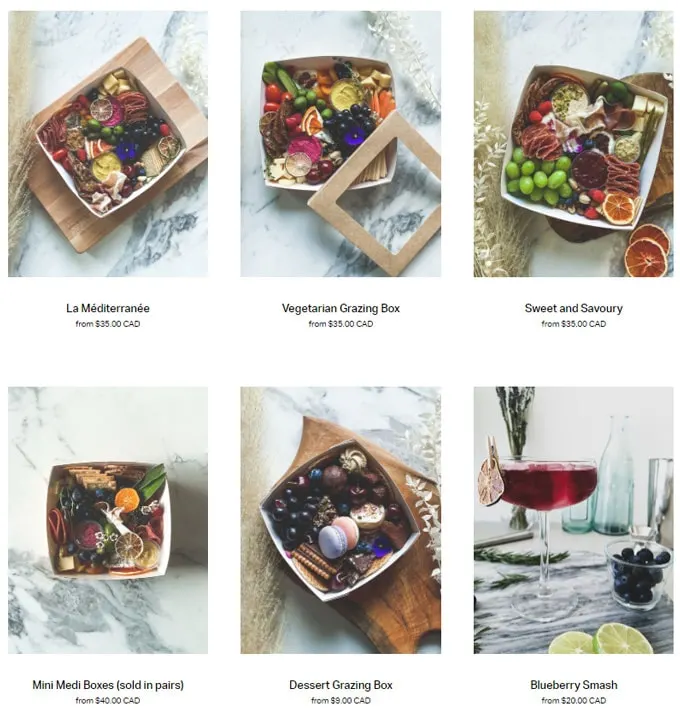 They are located 1605 W. 5th Ave (The Lazy Gourmet Building).
Charcuterie Vancouver
Charcuterie Vancouver will be opening a storefront in Kitsilano this summer at 2766 West 4th Avenue.
In the meanwhile, you can order their Classic Charcuterie (starts at $50) which can be customized for keto, halal, dairy-free, gluten-free, nut-free, vegetarian, vegan and more.
They also offer Charcuterie Subscription Boxes which feature 3-4 new premium cheeses, 2-3 meats, seasonal fruit, local spreads, jam, honey. Finished with nuts, chocolate, floral and crackers. The contents will be a surprise and you will receive a detailed menu of what's in your box. Priced at $115.00 for one box every 3 months.
Daily Palette
Daily Palette offers vegetarian and vegan luxury grazing boxes for intimate gatherings and events.
Eden West Gourmet
Port-Moody based Eden West Gourmet offers Charcuterie Grazing boxes in date size, medium size, party size and individual jar portions.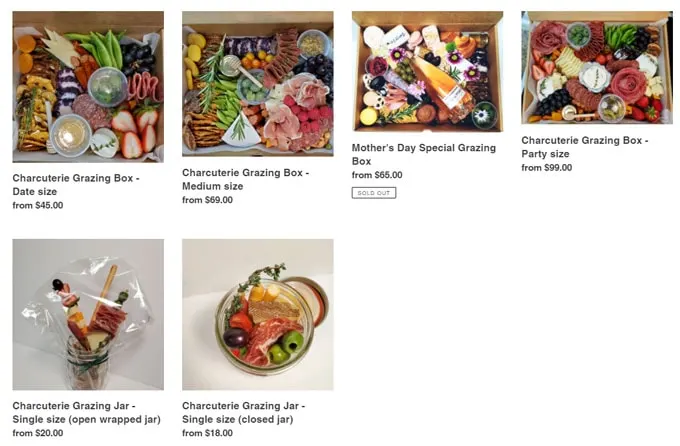 Edge Catering
Edge Catering offers a grazing package for 2 ($55) which includes:
Charcuterie and cheese plate with fruit, pickles, baguette, and house crisps
Watermelon, feta, arugula, and mint salad
Peanut butter everything cookie
Choice of sparkling or bottled water and compostable service-ware.