Whether you are eager for some restaurant food without the hassle of going out to get it or are in need some comfort food wherever you are, foodora may be the service you just need. Online food delivery company, foodora, recently launched in Vancouver. foodora Vancouver has a stellar list of partnering local restaurants including Bau Haus (yes, fine dining!), The Poke Shop, and Little Saigon. Founded in Berlin, Germany, foodora is a well-established food delivery service now operating in 10 countries world-wide with over 6,500 partnering restaurants.

Last year, foodora entered the Canadian market by acquiring Toronto-based delivery firm, Hurrier. They soon expanded to Montreal where they rebranded Hurrier services to foodora. To promote their expansion to Vancouver, I was contacted by foodora to try out their service. And because they say they deliver anywhere (whether on Granville Island or even Stanley Park), I decided to test foodora out.
How foodora Works
Using the foodora app (iPhone or Android) or website, customers can look for restaurants delivering to their area, place an order, track as it is prepared and receive the delivery in about 35 minutes. One of the great aspects of their delivery service is they can be eco-friendly because they use bike couriers in addition to cars. foodora priced the delivery fee to be just about the same as a bus ticket – that is, between $3.50 – $4.50 depending the amount of your order. I found the app to be user-friendly and I was able to enter the order without any issues.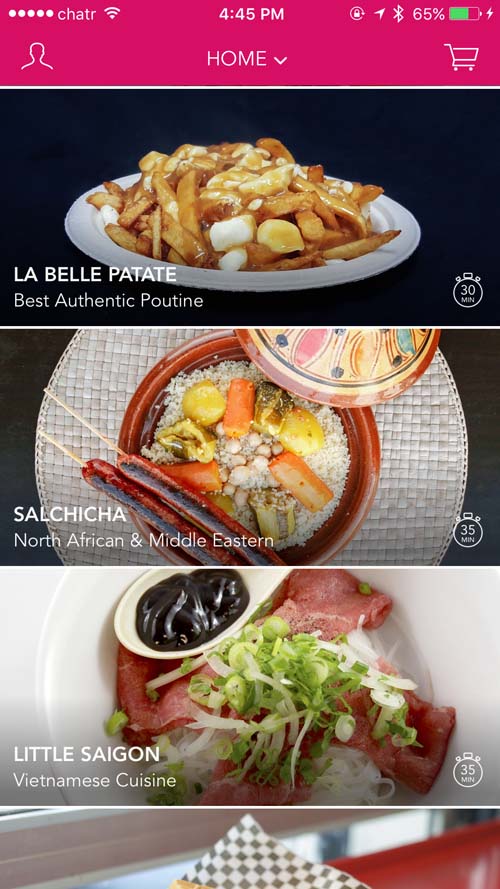 My Foodora Vancouver Experience
Disclosure: I was provided a complimentary foodora voucher for this review.
Last week, I tested out foodora's "deliver anywhere" service. Imagine this scenario: you're enjoying a nice walk around the Seawall. It's a dry, non-snowy but still very cold day and you've suddenly become hungry. There are very limited restaurants where you are and what you need some hot comfort food to warm you up. This is where foodora comes in.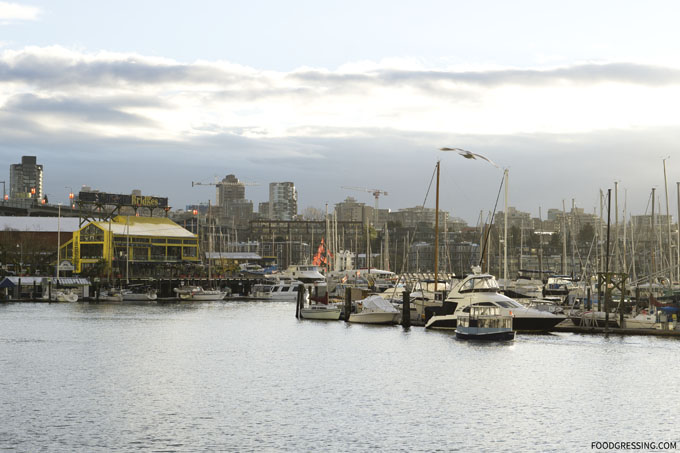 I decided to see if foodora could deliver to me at a location along the Seawall on the English Bay (North) side of False Creek.. A physical address was needed so I gave them 1010 Beach Avenue, which is a bit of a tricky location. It's actually the address of the restaurant Ten Ten Tapas. On a cold day, wouldn't it be nice to enjoy some piping hot comfort food? I decided to order some poutines, Montreal Smoked Sandwich, and hot dogs from La Belle Patate.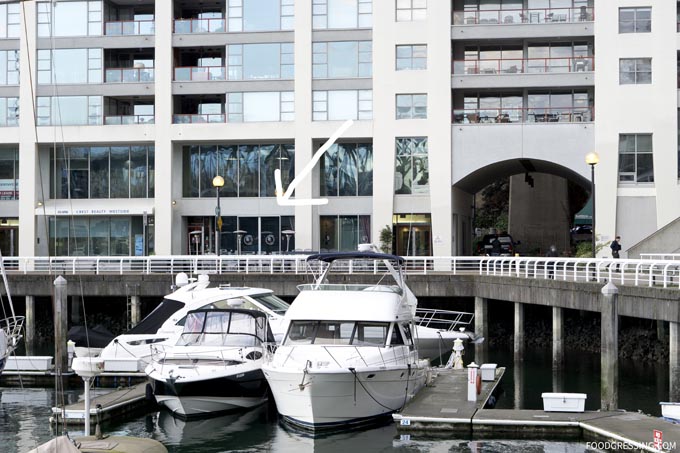 After the order was placed, I was able to track the progress of the delivery. In fact, you can see where exactly the courier is and the estimated time of arrival.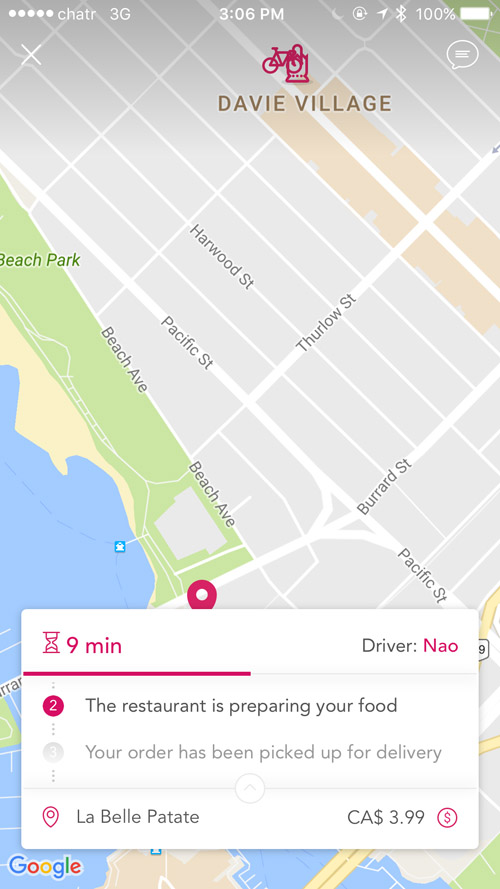 Lo and behold, within 30 minutes, my order arrived in a foodora branded insulated bag. The delivery guy came by car but met me on the seawall by foot.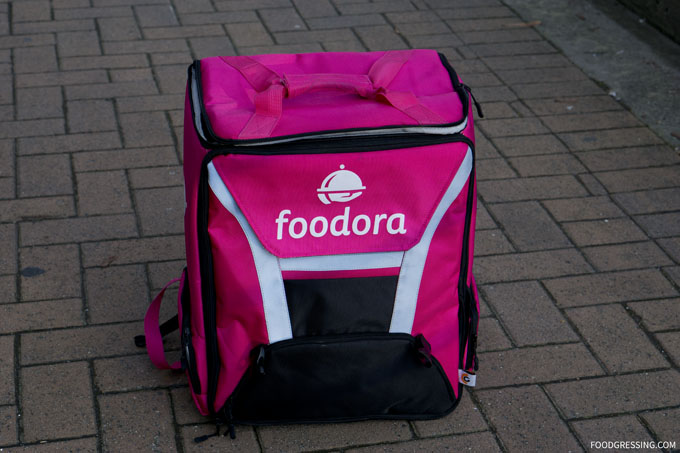 My actual order which had five items came in a brown paper bag.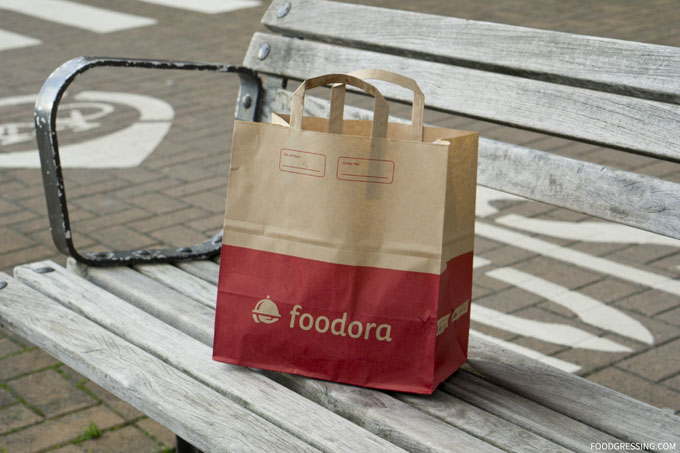 Utensils, condiments, and nice and HOT food!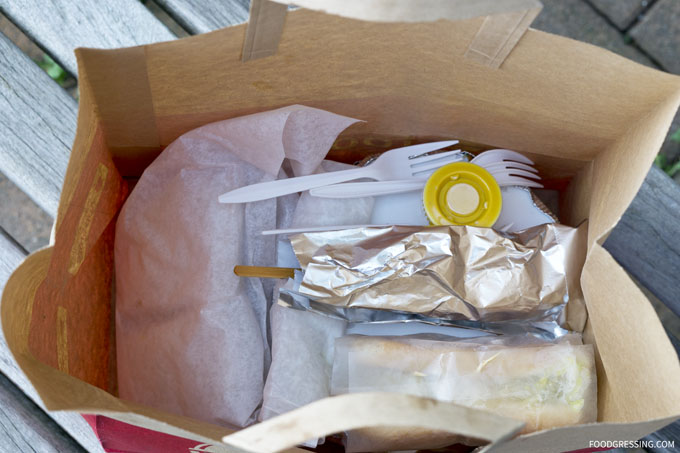 And so, I was able to enjoy some piping hot poutine with a waterfront view.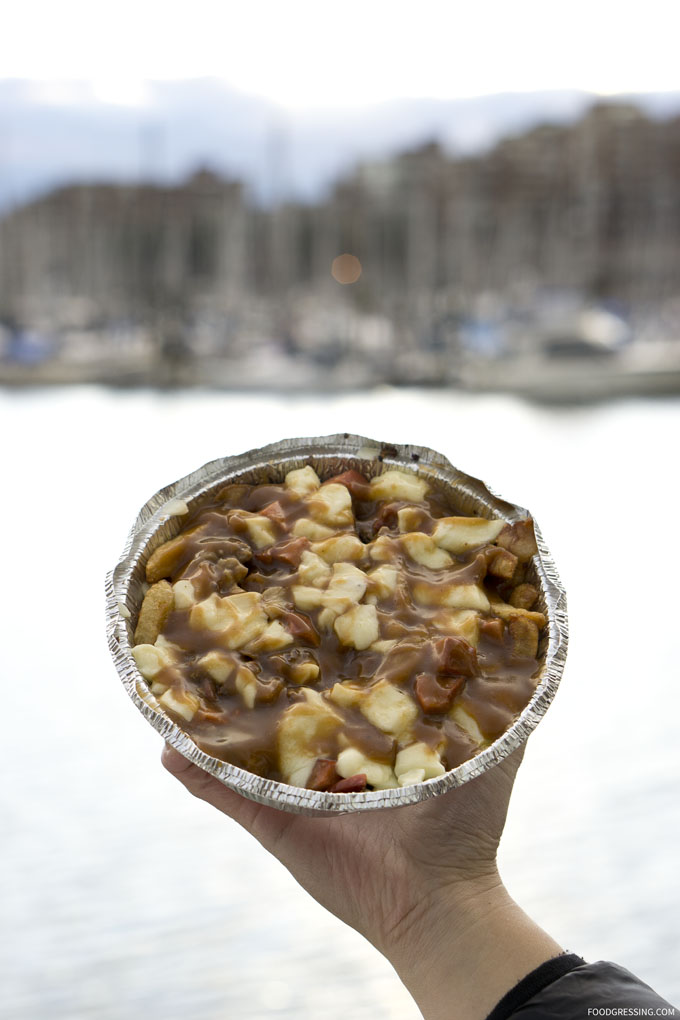 Along with a delicious Montreal Smoked Meat sandwich…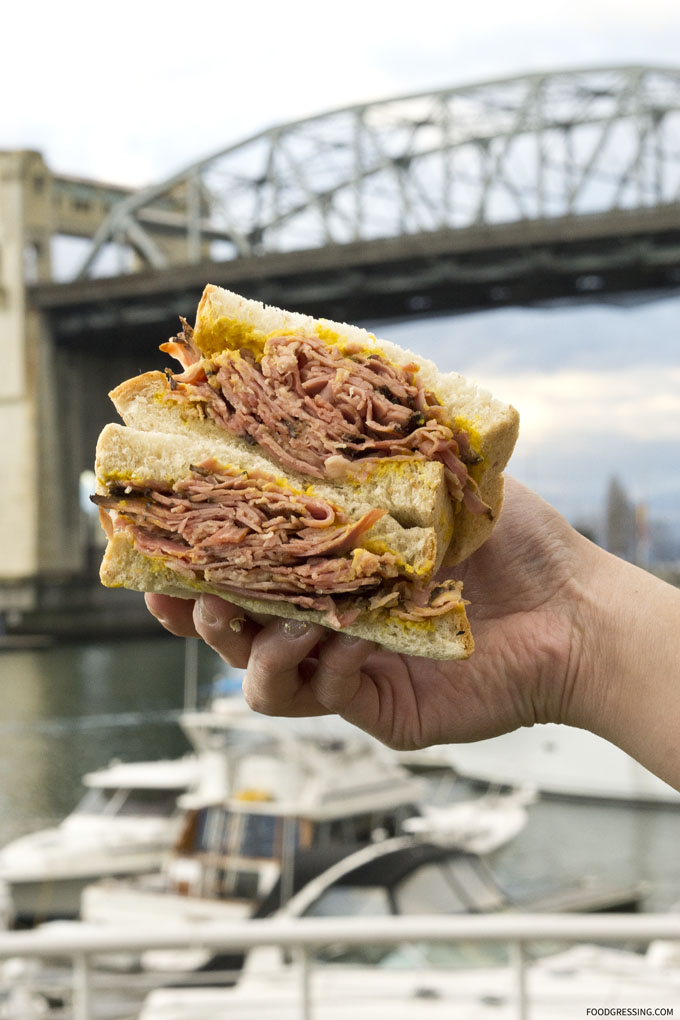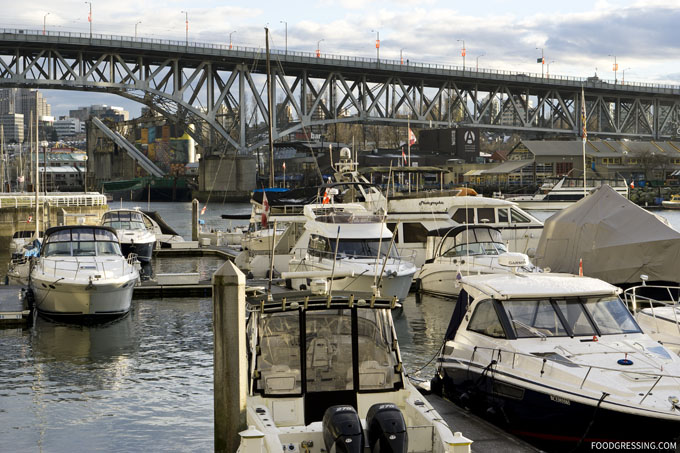 foodora Vancouver Giveaway
Thanks to Foodora, I am giving away two vouchers to foodora. One Instagram follower will win a $30 foodora voucher and one blog follower will win a $15 foodora voucher. Both giveaways end Wednesday, December 21st 23:59 PST. Open to Metro Vancouver residents only.
It was a no-frills experience ordering with foodora Vancouver and I would recommend their service. If you want to download the app, please use my referral link where both you and I can enjoy $10 off our next order. (The link last checked February 12, 2018).
For more information, visit foodora online or social media (Facebook, Twitter, Instagram).
To see my previous review of La Belle Patate, click here.