This week, foodora partnered with three Vancouver restaurants to offer Valentine's Day specials until February 19.  Zero Zero Pizzeria, Calabash Bistro and Styo each offered Valentine's Day dishes containing ingredients that were aphrodisacs.  I was invited by foodora to try the Valentine's Day specials at the participating restaurants.
Disclosure:  All food in this review was complimentary.  Opinions are my own.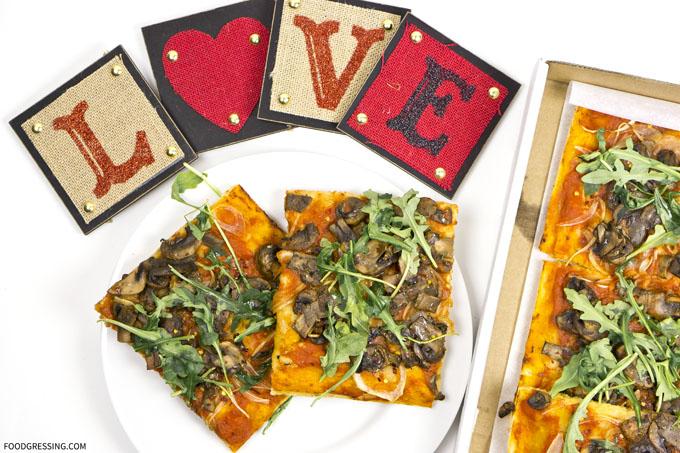 Located in Gastown, Zero Zero Pizzeria serves Roman-style pizzas which have a thicker crust compared to Neopolitan pizzas.   Roman-style pizza crust is similar in style and texture to focaccia bread; the crust is crunchy on the outside but fluffy and airy on the inside.  I made the order via foodora's app and opted for the newly available pick-up option.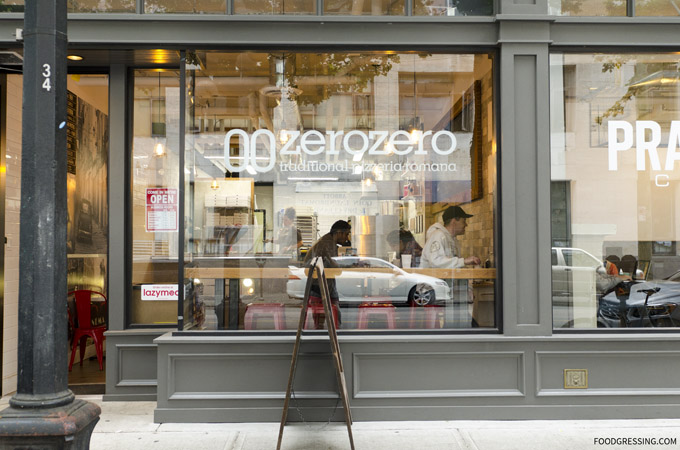 Zero Zero offered a "Fun-ghi Pizza" ($25) which had mushrooms, white onions, arugula, truffle oil, chili peppers, garlic oil and tomato sauce.  The chili used in the pizza were considered to be the aphrodisiacs.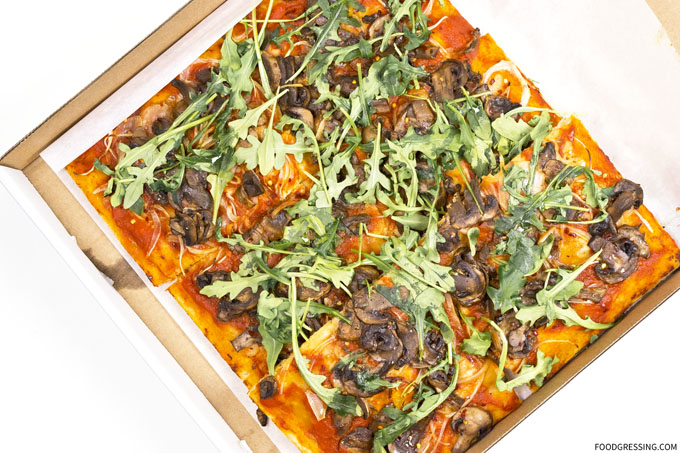 In general, this pizza tasted better than the ones I have had from previously from Zero Zero (see review here).  Although the pizza was proportionally more crust than topping, I liked the mushroom and arugula combination for the topping.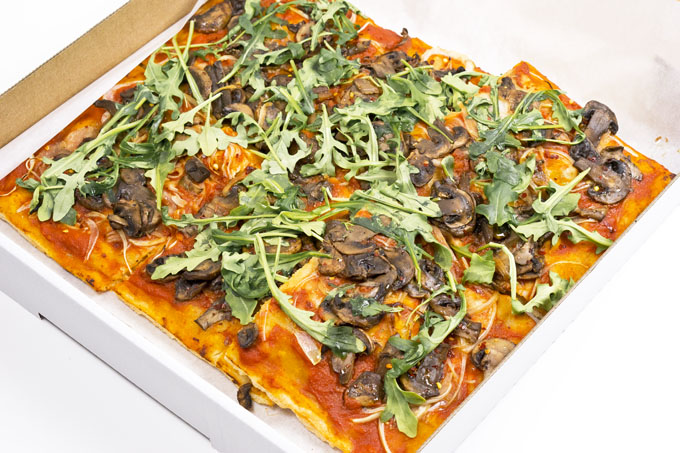 This promotion is in collaboration with Durex and goes on until February 19.  With each Valentine's Day special purchase, there is a surprise package by Durex to encourage you play with your senses.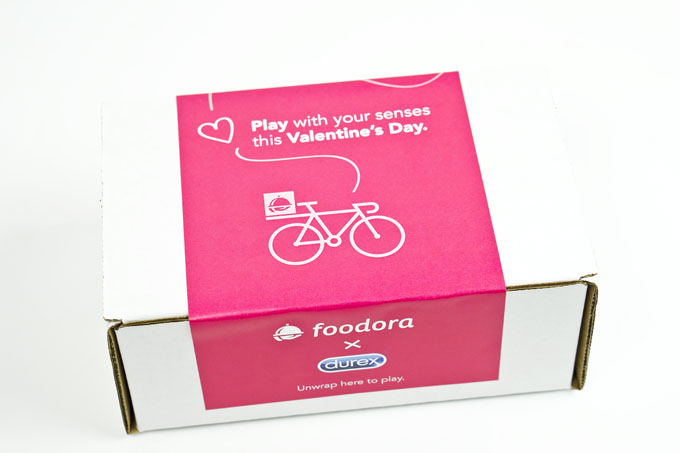 For more information on the foodora Valentine's Day promotion, visit my previous post here and foodora.ca.  If you'd like to get $10 off your first order from foodora, please follow this referral link to redeem the offer.