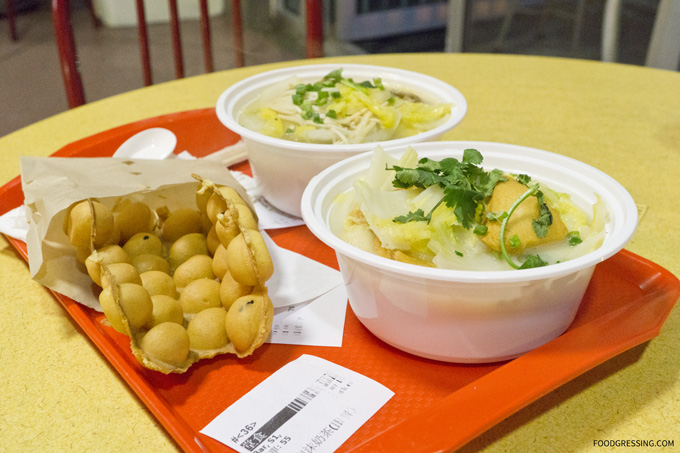 It had been quite a while since I last tried food from the Crystal Mall food court.  So when I came across a Social Shopper deal for Bubble Waffle Cafe, I was eager to try this place out.  The deal was $14.50 including tax but was valued at $27.  It included two soup noodles with two toppings, two drinks (bubble tea or lemon tea) plus choice of Korean twisted potato, Takoyaki, curry fish balls or fish siu mai to share.  The deal seemed pretty good considering the amount of food given.  Yesterday, I headed to Bubble Waffle Cafe to find out if the deal was as good as it seemed.
Bubble Waffle Cafe Menu
The Bubble Waffle Cafe at Crystal Mall is one of four locations in Metro Vancouver.  The others are at UBC, Kingsway and Aberdeen.
Bubble Waffle Cafe serves up some Hong Kong-style street snacks including curry fish ball, bubble waffles, rice noodle rolls, stinky tofu, fish soup noodle combos, fruit drinks, tapioca drinks etc.   I actually tried their bubble waffle before at a media event at Aberdeen Centre and thought it pretty good.
They have signature noodle combos to choose from, but you can also build your own.  They provide a small form where you can check off your choice of soup base, noodle type and toppings.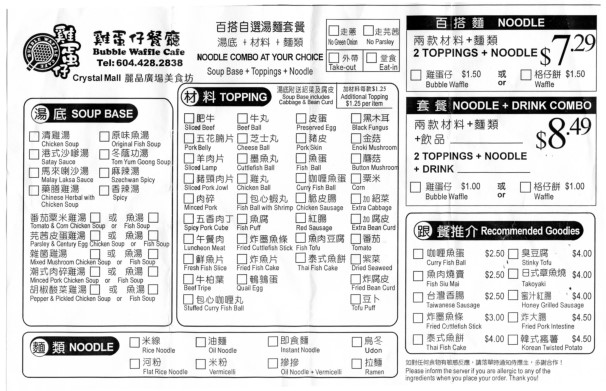 A noodle with two toppings is $7.29 or $8.49 with a drink.  When you have a noodle combo, small snacks are slightly cheaper than when you order them stand-alone.  Bubble waffles are between $1.00 – $1.50 depending if you order a drink with the combo.  Other snacks like curry fish fall, takoyaki and korean twisted potato are between $2.50 – $4.50.
What We Tried
I went with a rather fishy noodle combo: original fish soup, fish ball, fried fish cake and ramen.  My husband had the mixed mushroom chicken soup with sliced pork jowl and sliced lamb.  The noodle combos were piping hot and had reasonable portions of toppings and noodle.  My soup base did not seem overwhelmingly MSG-ladden.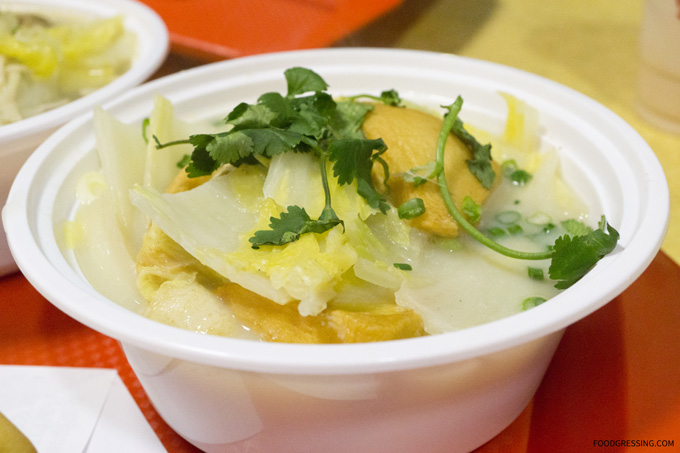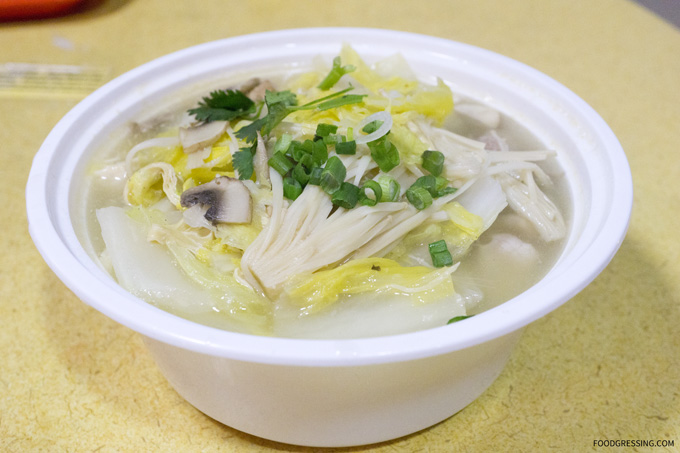 The two drinks we had were original milk tea and green tea.  Yay for the original milk tea but nay for the green tea.  The latter simply tasted too artificial and we end up throwing it out.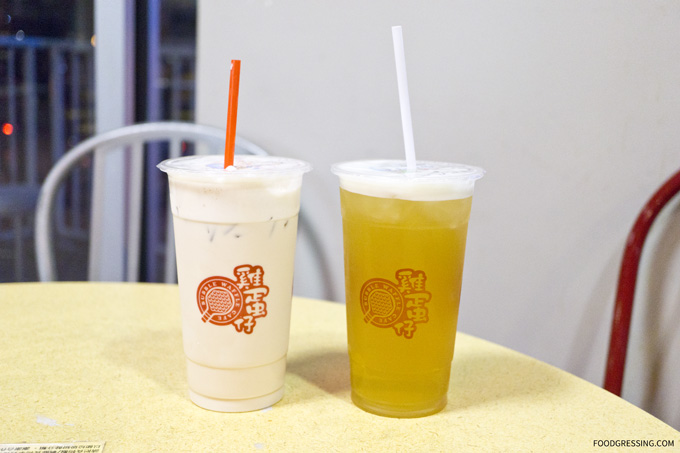 Our side order was a Korean twisted potato in sour cream and onion.  The sour cream and onion flavour was delicious and I would recommend it.  The texture was not the crispiest compared to what I had elsewhere, but still acceptable.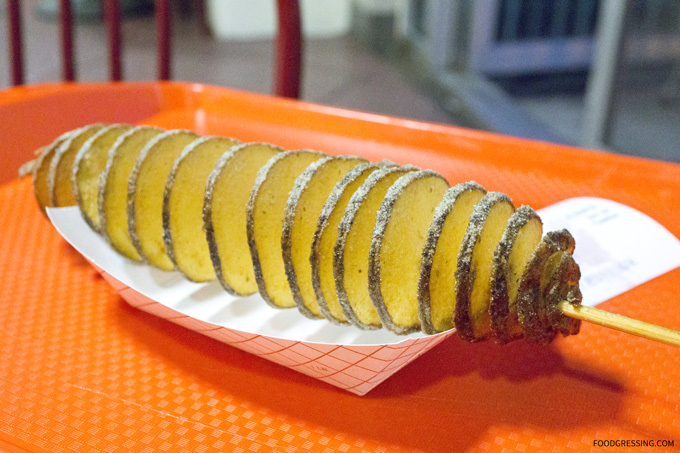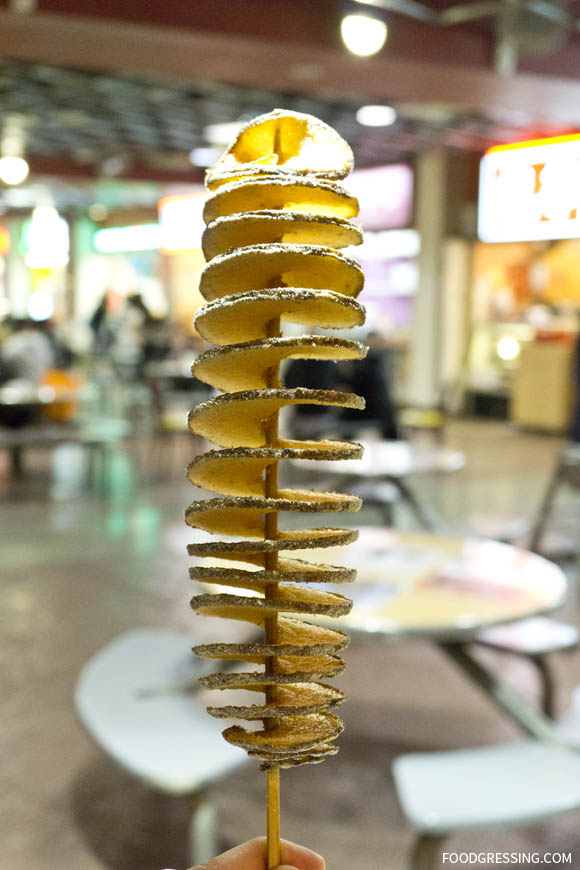 The bubble waffle was $2 extra and was just okay.  It was nicely crispy on the outside but seemed a big under-cooked on the inside.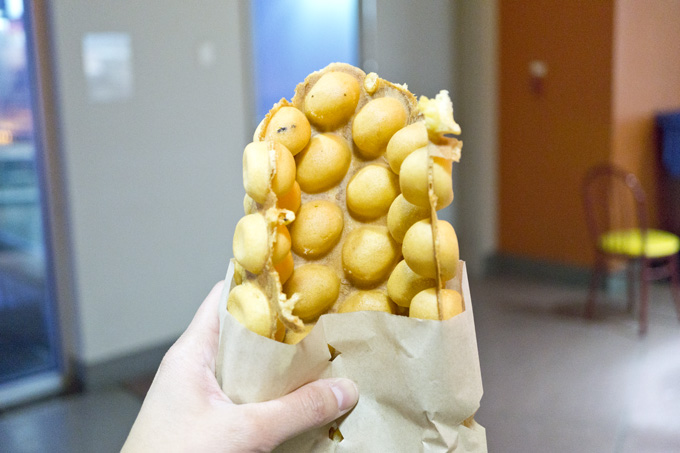 Overall Impression of Bubble Waffle Cafe
All in all, the eats from Bubble Waffle Cafe were filling and reasonably tasty.  The deal was very good for $14.50 given the amount of food you get and overall seemed fair at regular price.  Rating: 3/5
For more information on Bubble Waffle Cafe, visit their website or Facebook.  Check out my other Crystal Mall food reviews here.