One night during our trip in Toronto, we decided to grab some late night takeout on our way back to to the hotel.  We were in Toronto's Chinatown and came across House of Gourmet which was still busy with customers at that time.   We decided to give the restaurant a try in hopes of come cheap and cheerful eats.
House of Gourmet Menu
A review of the House of Gourmet takeout menu was a bit daunting.  The takeout menu boasts a whopping 426 items available.  You can see the menu for yourself on their website.  On offer are varieties of rice and noodle dishes including congee, noodle soups, stewed noodle, fried rice, fried noodles, curry on rice, and baked rice.
What I Tried
After a few minutes looking at the menu, I put in an order of #226 – stewed noodle with shrimp wonton ($6.25) and #311 – small rice with barbeque pork ($4.75).
When we got back to the hotel, the food was still fairly warm.  The wontons and noodles came in one styrofoam box and the soup was separate.  At first glance, the portions given were good for the price particularly the size of the shrimp wontons.  Unfortunately, the wonton soup was just too MSG-laden and overly salty.  It was almost better to just have the wonton and noodles on their own.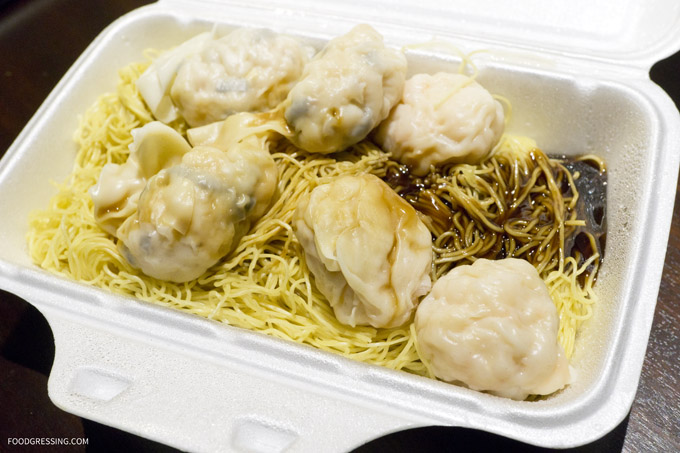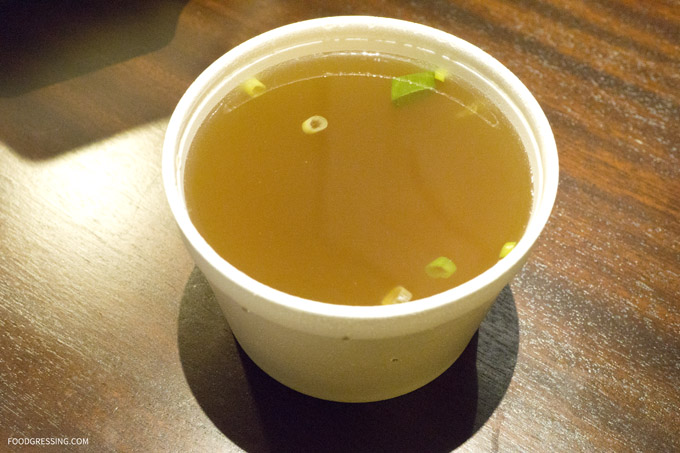 The barbeque pork did not have a very crispy skin, but at least they did not skimp out on the rice.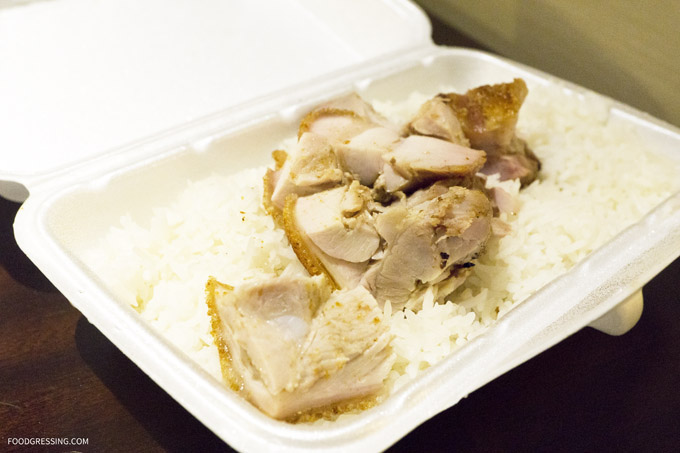 Overall Impression of House of Gourmet
All in all, the takeout from House of Gourmet was just, shall we say, bad Chinese takeout.  Too much MSG, too salty and overall unappetizing.  It's interesting because they have a 4/5 rating on Zomato and 3.5 on Yelp.  Portions were good for the price, but you get what you pay for.  Rating: 2.5/5
For more information on House of Gourmet, visit them on their website.