A few months ago, Boba Boy opened up their second BC location in Burnaby at Royal Oak and Kingsway. The Ontario-based franchise is known for serving drinks in their signature Boba Bottles – tall, reusable containers with screw-on caps that are great for on-the-go. Boba Boy is a unique bubble tea shop because they freshly make their own tapioca which come in different flavours like matcha and taro. I had tried drinks from their first BC location in Kerrisdale (see post here) and found the experience to be good. This time around, I decided to visit their new Burnaby location.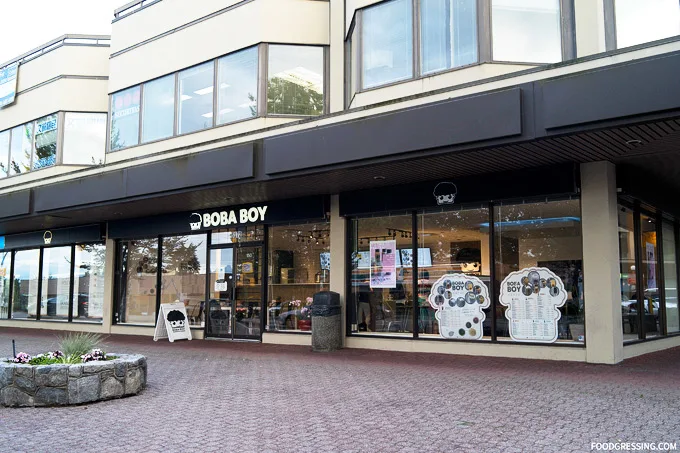 Note: None of the drinks in this review were complimentary. This review is done anonymously.
Boba Boy Burnaby Menu
Boba Boy Burnaby offers a variety of drinks including Fruity Tea, Signature Milk Tea, Fresh Sunkist, Fresh Tea, Speciality Slush/Smoothies, Mousse Latte and Fresh Juice/Milk. Aside from their handcrafted tapioca, they offer toppings like coconut jelly, grass jelly, pudding and red bean. The drinks come in regular size ($4.50), large ($5.50 – $5.80), and their signature Boba Bottles ($5.50 – $6.50). The Boba Bottles are about $2 premium over the regular size.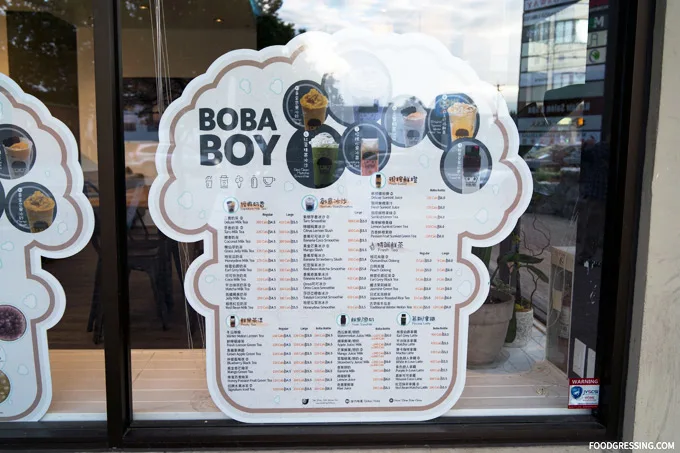 Some of their drinks already come with tapioca and are a bit cheaper as a "package." These are listed separately.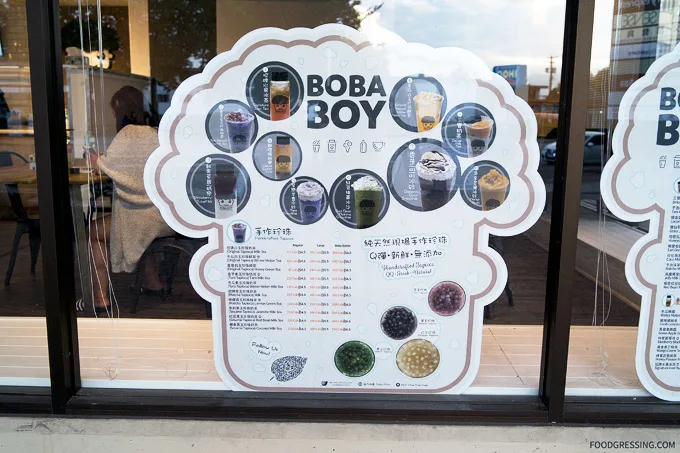 Boba Bottle Deal
Boba Boy Burnaby offers a deal Monday to Thursday from 2 – 6 pm where Boba Bottles are $10 for 2.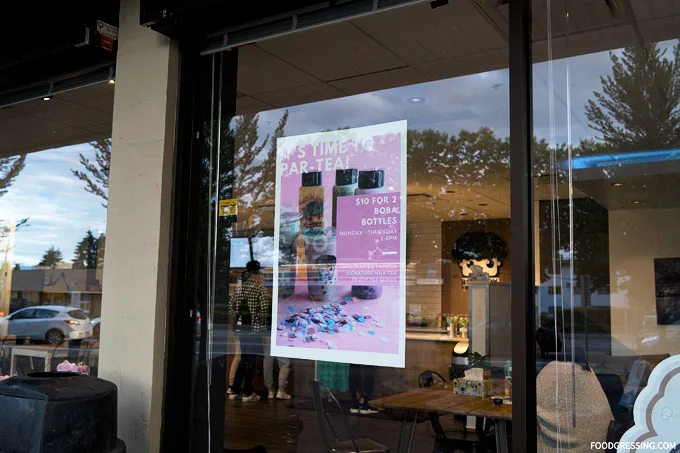 Freshly Made Tapioca
I found an official video which showcases how they make their additive- and preservative-free tapioca.
Modern, Clean Interior
Boba Boy Burnaby has a more spacious interior compared to their sister location in Kerrisdale.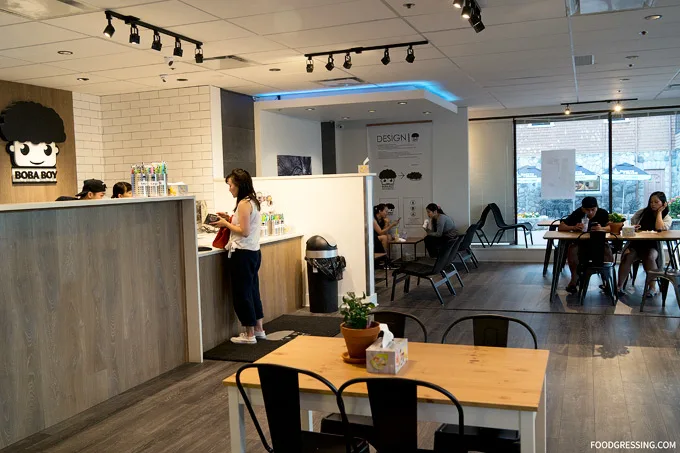 What I Tried
Because I brought in the Boba Bottles from my visit to the Kerrisdale location, I received the drink for the price of a large. The drinks cost $5.50 as opposed to $6.50. I went with the Deluxe Milk Tea with Original Tapioca and Grass Jelly and the Taro Milk Tea with Taro Tapioca.
The drinks did not have as strong tea flavour as other places like Chatime but it didn't bother me that much. I did notice a significant improvement in the quality of their tapioca compared to what I had at their Kerrisdale location. Last time, they were too hard for my liking but the ones on this visit were much softer and closer to the "non-handcrafted ones" you would get from Chatime.
In terms of volume, the pearls occupied approximately one-fifth of the Boba Bottle. They are smaller but densely packed and were stuck together at the bottom of the cup. I would swirl the drink with my straw or shake the bottle in order to loosen the pearls.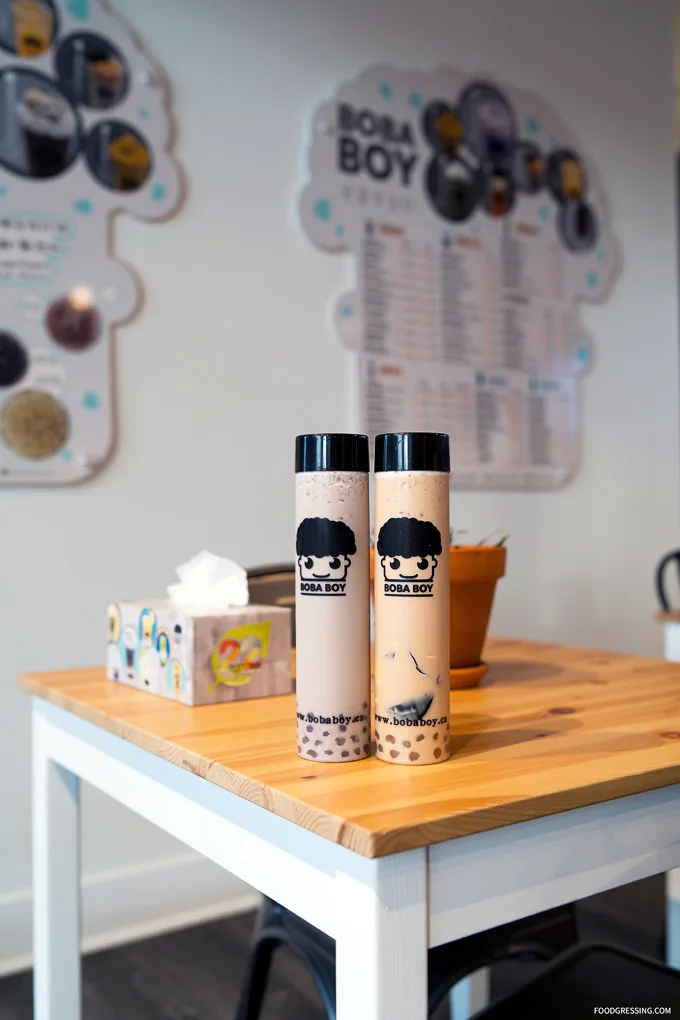 Boba Bottle
Was the Boba Bottle worth it? To start, I like it for the novelty factor. It's a great way to get bubble tea to go. If you have a large to-go order of bubble tea say for like 10 of your friends, I think the Boba Bottle works perfectly. PRO TIP: The Boba Bottle has a special, longer straw so don't grab the wrong one. The straw is sized perfectly to the height of the Boba Bottle so that you can still put the cap on.
I'm not sure how "reusable" the Boba Bottle is as it is not indicated to be BPA free or what not. However, I did find the Boba Bottle to be pretty sturdy plastic which works well if you need to stuff it in your backpack.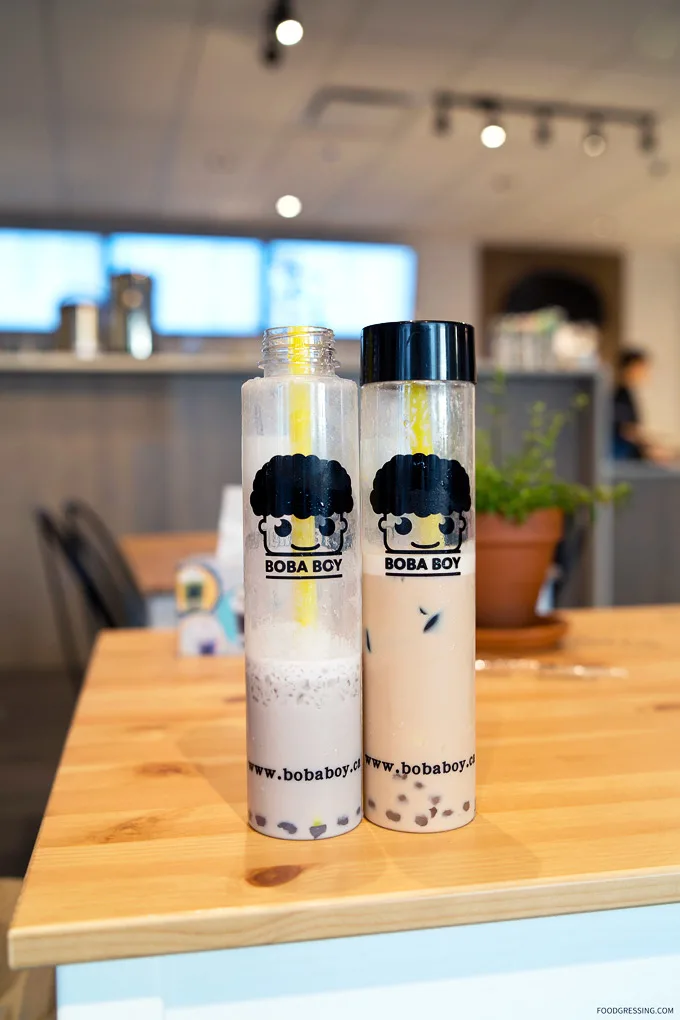 Overall Impression of Boba Boy Burnaby
The concept of preservative-free, fresh house-made tapioca is great and that is one reason why I return to Boba Boy despite that the tea flavour is a bit weak. The initiative to have customers reuse cups for bubble tea is a good one. Rating: 3.5/5
Boba Boy Burnaby
Address: 150-5172, Kingsway, Burnaby, BC
Website: ‎bobaboy.ca