It was a real treat last week to have dined at the critically acclaimed Masayoshi restaurant on Fraser Street. Known for offering authentic Japanese cuisine with a modern twist, Masayoshi has been named a top Japanese restaurant in Vancouver but is also ranked #48 in a list of Canada's Best 100 Restaurants for 2018.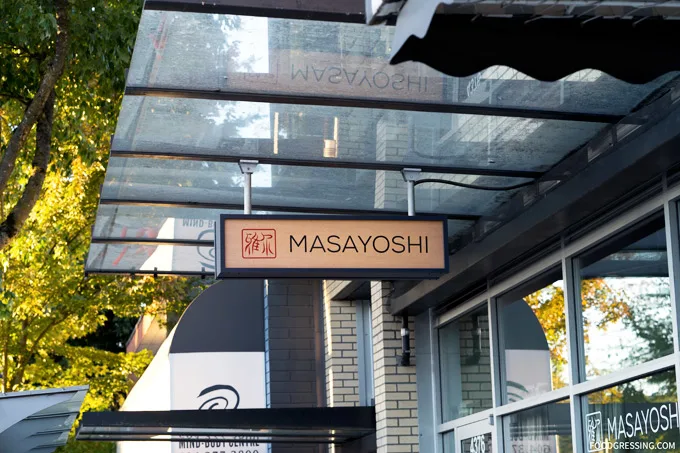 Note: This is not a sponsored post. None of the food and drinks were complimentary. This review is done anonymously.
Omakase-Only Menu
Masayoshi is chef-owned and operated by Chef Masayoshi Baba who formerly worked as a sushi chef at Tojo's for more than a decade. The restaurant has been open since 2015 but it was just last year that the restaurant offered omakase-only where you leave it all up to the Chef to choose and craft the menu.
Three types of omakase are offered: Nigiri Sushi Omakase 14 pieces ($80 pp) or 16 pieces ($110 pp) and Original Creation Omakase ($120). Reservations are a must, and there are only two seatings each evening—at 6 and 8 p.m.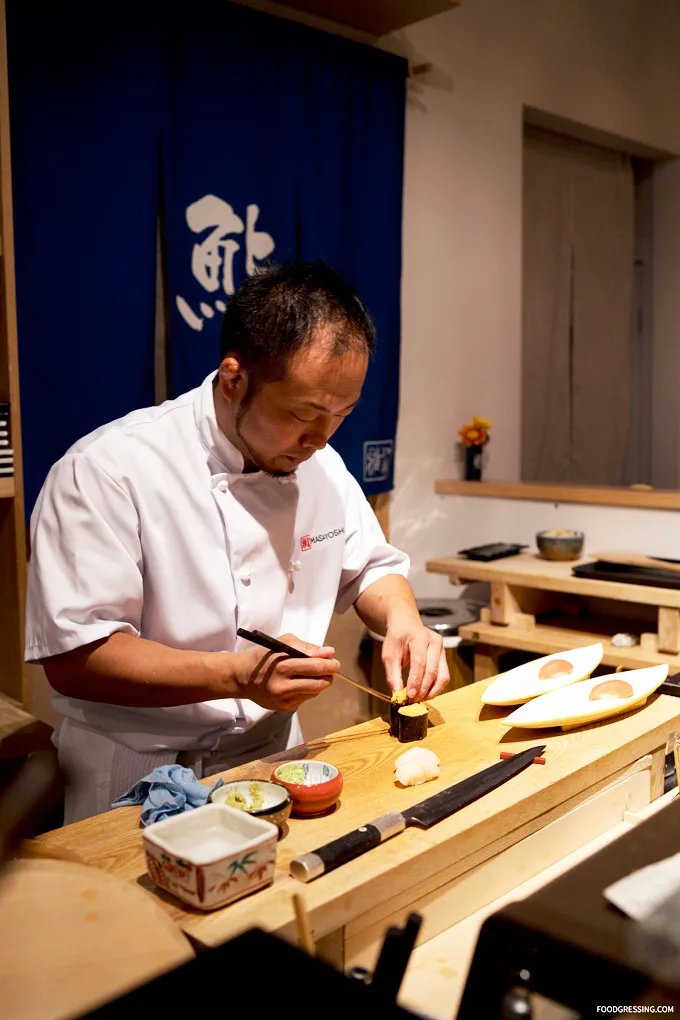 With me on this dining experience was David (pickydiners.com) and a friend visiting from San Francisco, William (williamdavidwalsh.com). We went with the Original Creation Omakase – a multi-course meal including hot and cold dishes, sushi and based on seasonal ingredients. I was lucky to be treated for dinner by my dear friend, David, on this occasion.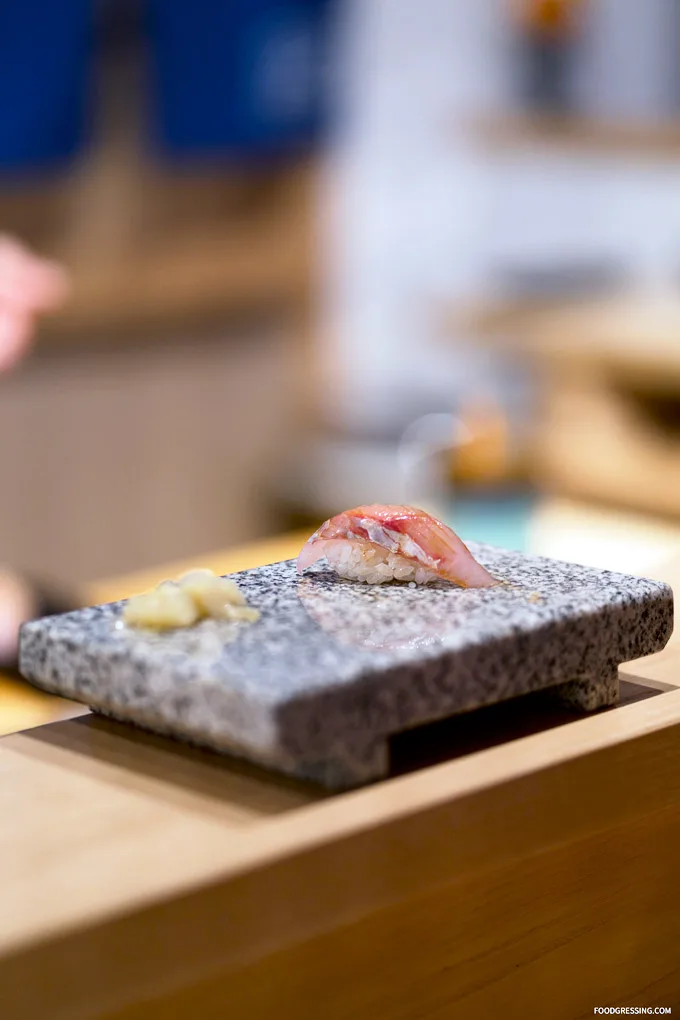 Pro Tip: If you truly want to enjoy the food and experience of omakase, you need to be open-minded.
Hazuki Omakase
The restaurant is very minimal in decor with a center sushi bar and a few surrounding dining tables. Because we were doing the Original Creation Omakase, we didn't get to sit at the sushi bar where Chef Baba was delivering a culinary performance. Those doing the Nigiri Sushi Omakase probably had a different experience than us.
Sake
We started off with an order of Ichinokura sake. The server presented us with a selection of sake cups and we got to choose our own cup.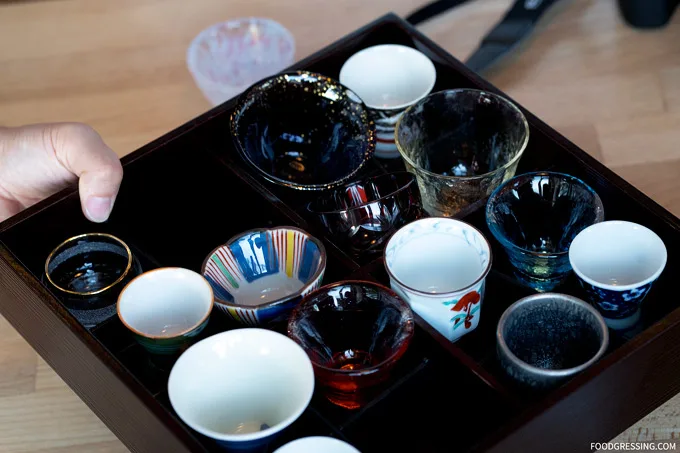 Corn
The first course was a chilled Japanese corn potage which was ultra-smooth, creamy and comforting. There were no fibers in the soup just silky smoothness.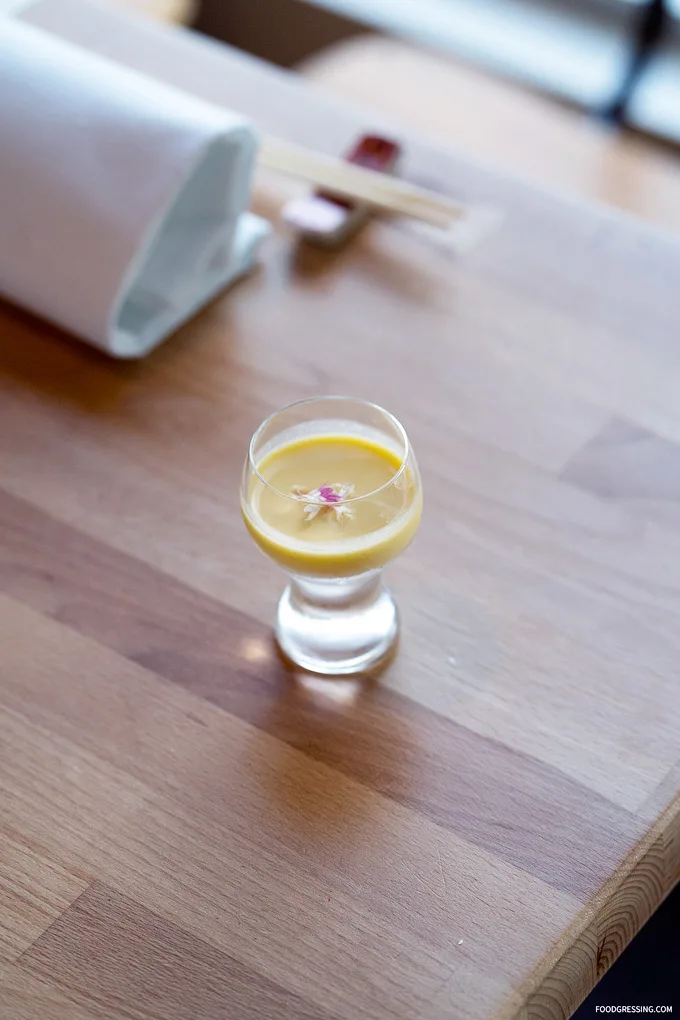 Zensai
Next was an assorted appetizer platter featuring spinach, seaweed, ankimo (monkfish liver), and mochi.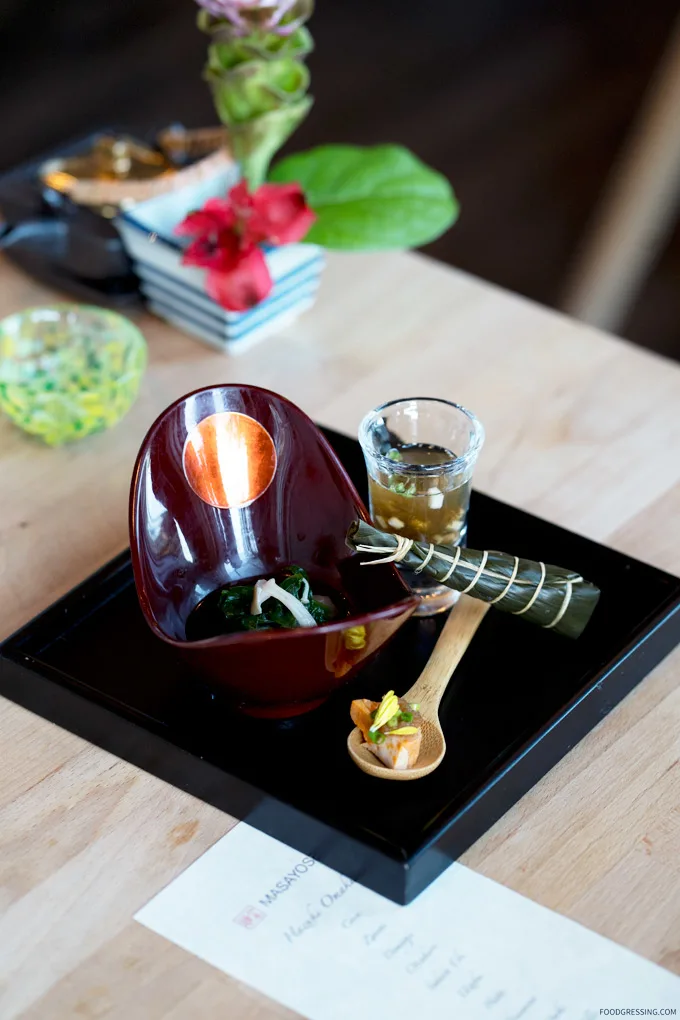 The soft, jelly-like mochi was wrapped within a leaf.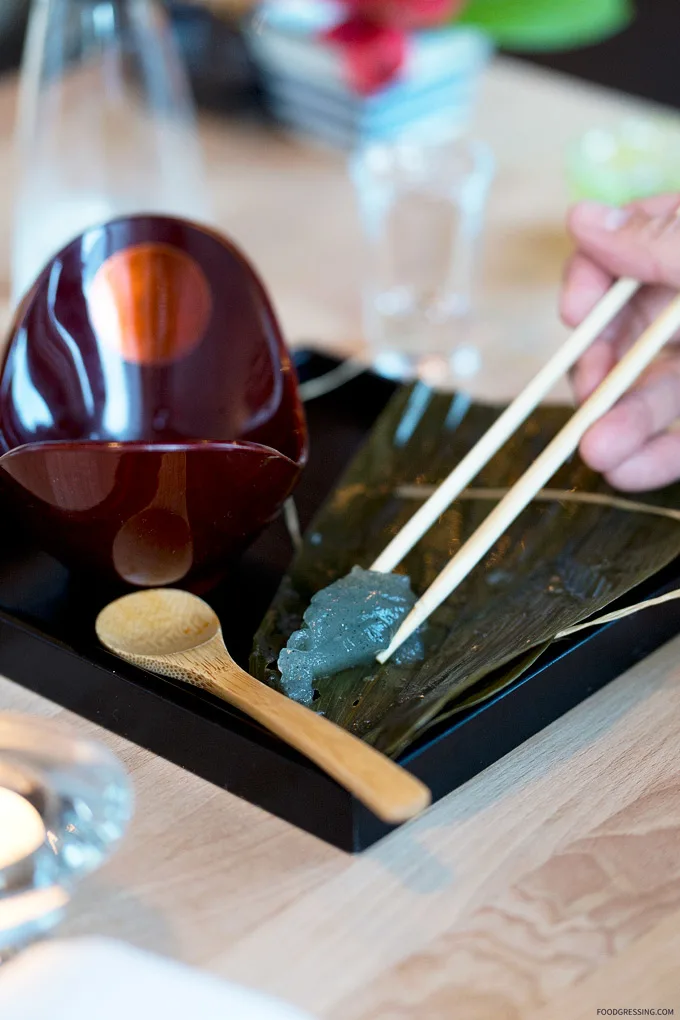 It was my first time trying ankimo (monkfish liver) which is considered a delicacy in Japan. The texture is like pate: very rich and creamy, but yet at the same time very light and delicate, feeling silky and velvety to the palate.
Domyoji
The third course featured sticky rice with asparagus and zucchini froth. I enjoyed the delicate vegetable flavours which went well with the rice.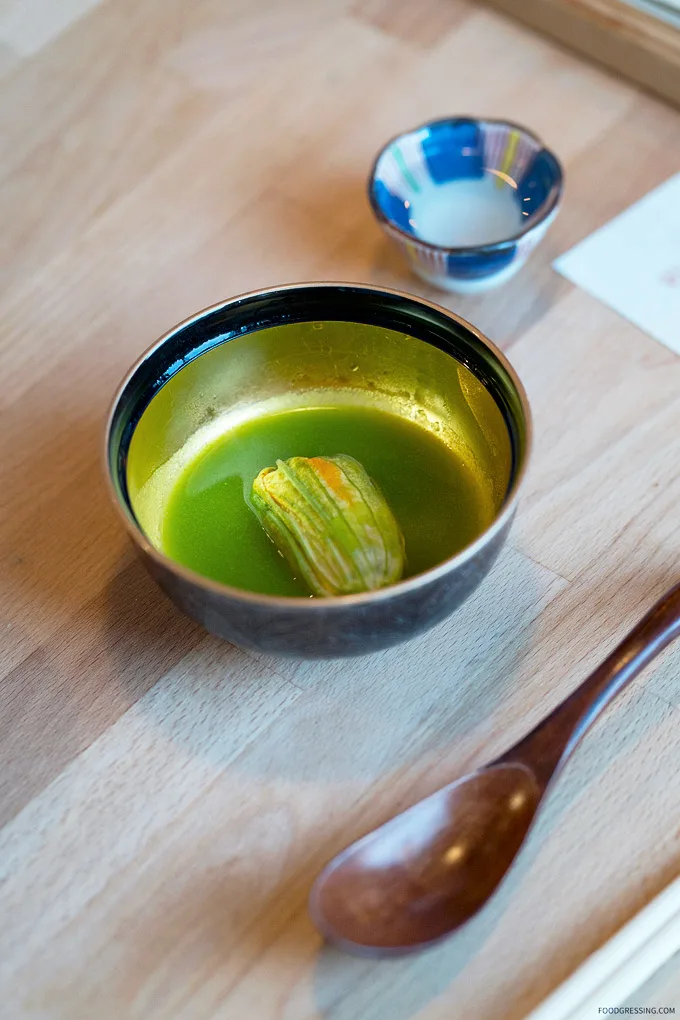 Otsukuri
The sashimi selection included octopus, blue fin tuna, aji (Japanese horse mackerel), and hobo (Red gunnard). A soy sauce dropper was presented with the sashimi.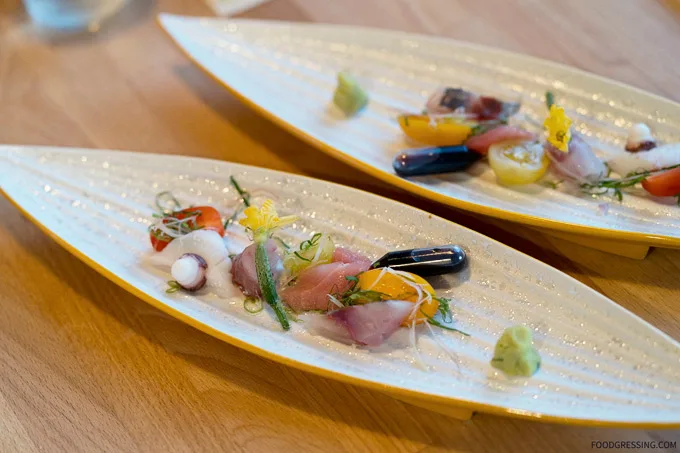 Sakura Ebi
Sakura Ebi is known as Cherry Blossom Shrimp and is known for a light crispy texture even when served in liquid. The Sakura Ebi was served in a tofu and its crispy texture was a definite contrast to the smooth and silky tofu.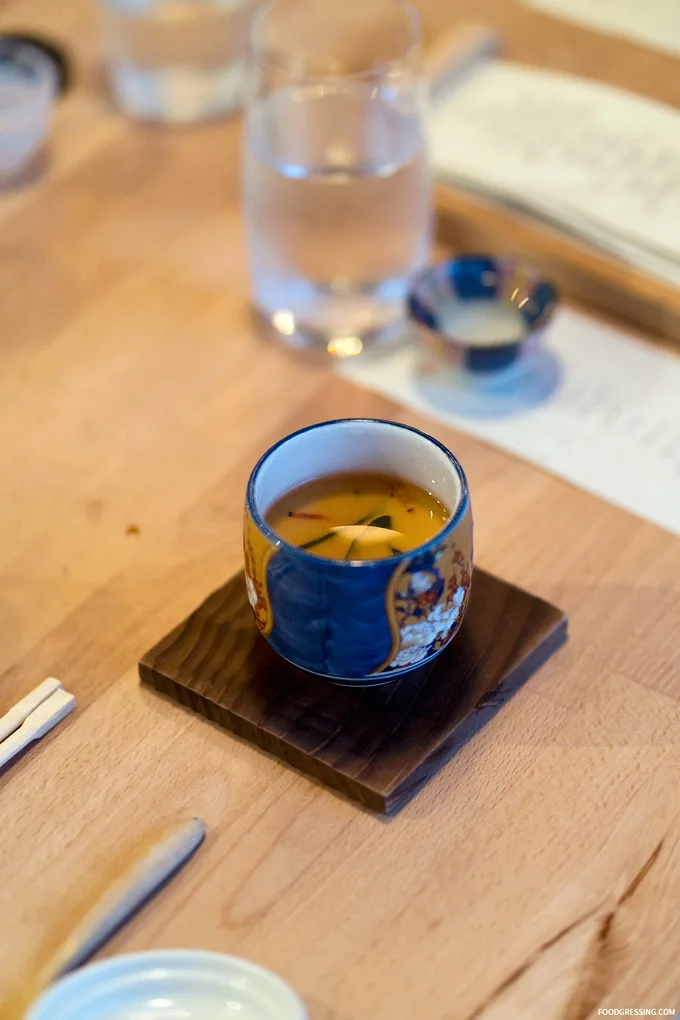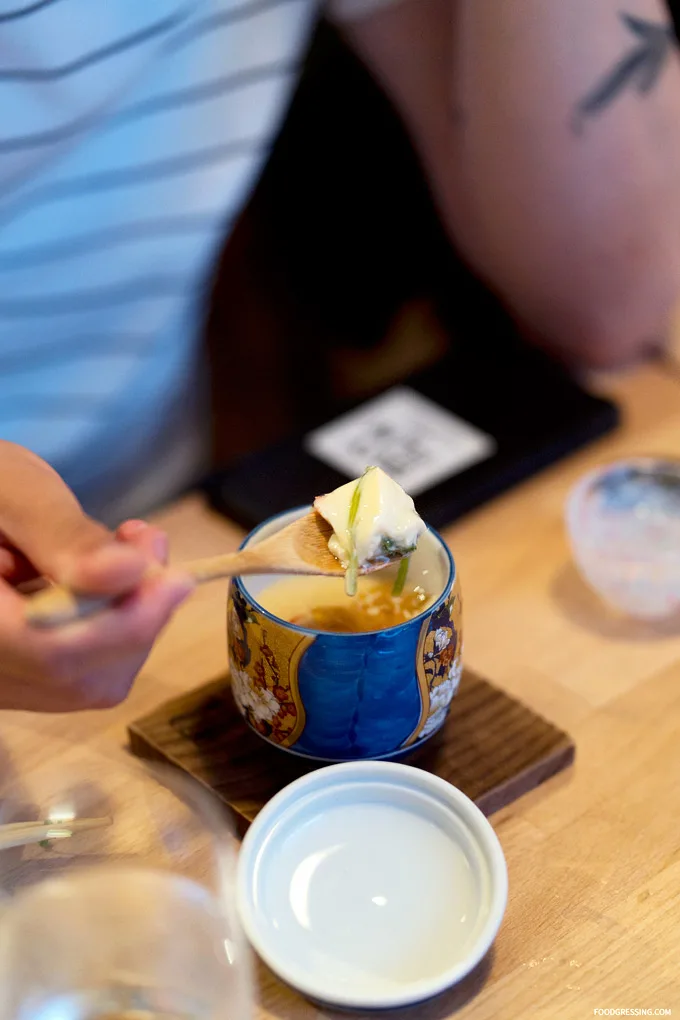 Uzaku
Grilled unagi (freshwater eel) was presented in a clear, light broth. The soft, fatty meat and bold, rich taste of the eel was balanced by the light, subtle flavours of the soup.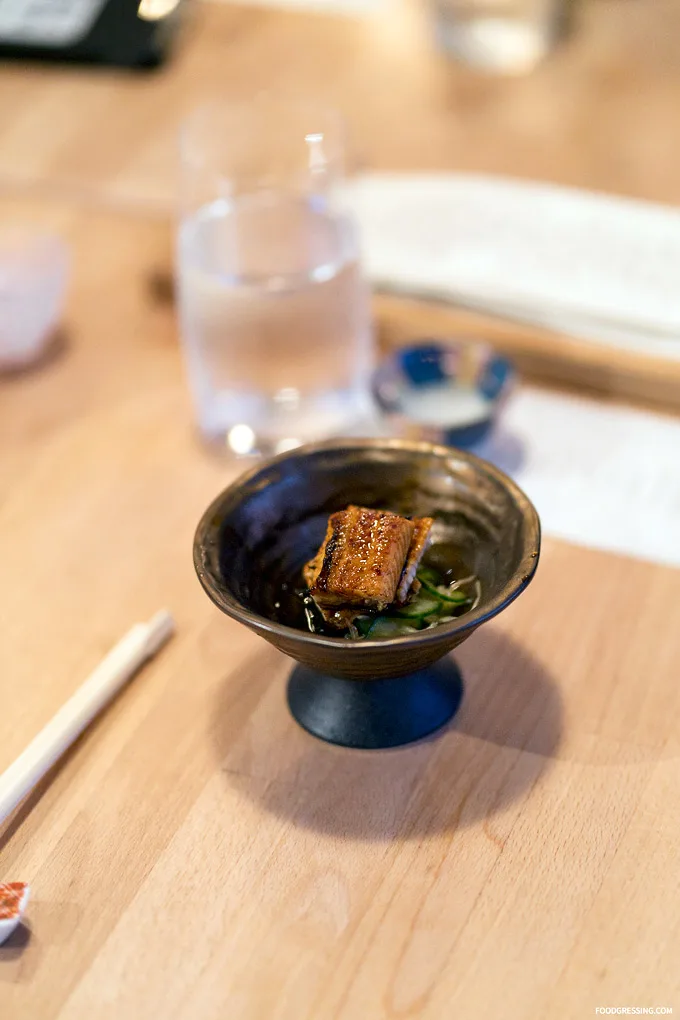 Hata
Hata is a grouper of a more "expensive" variety. Its flesh was more firm and meaty rather than light, flaky and buttery. It had a mild, flavour.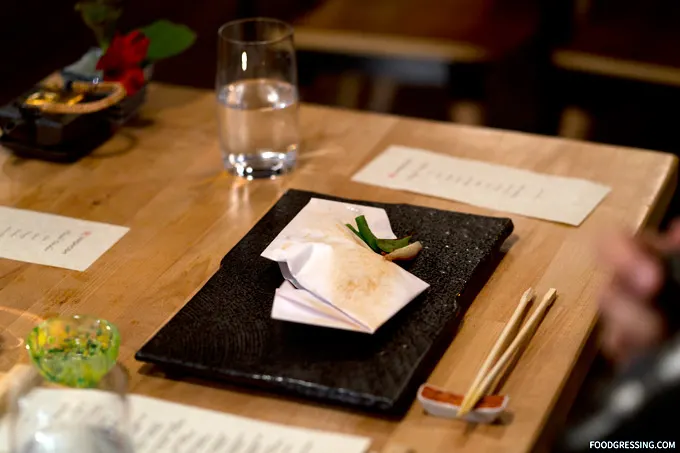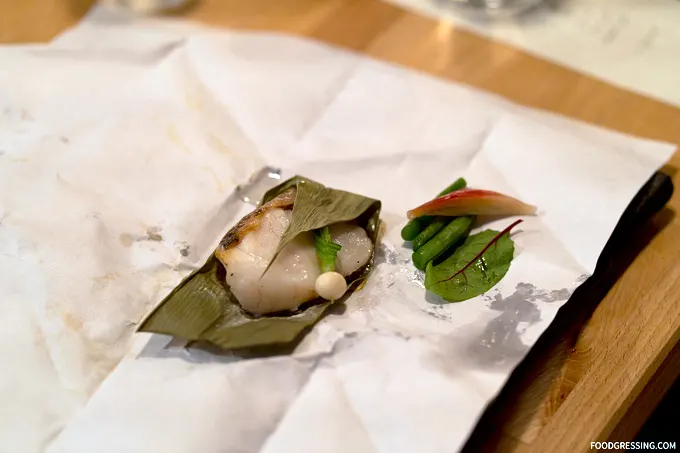 Osuimono
A very simple yet umami-packed broth.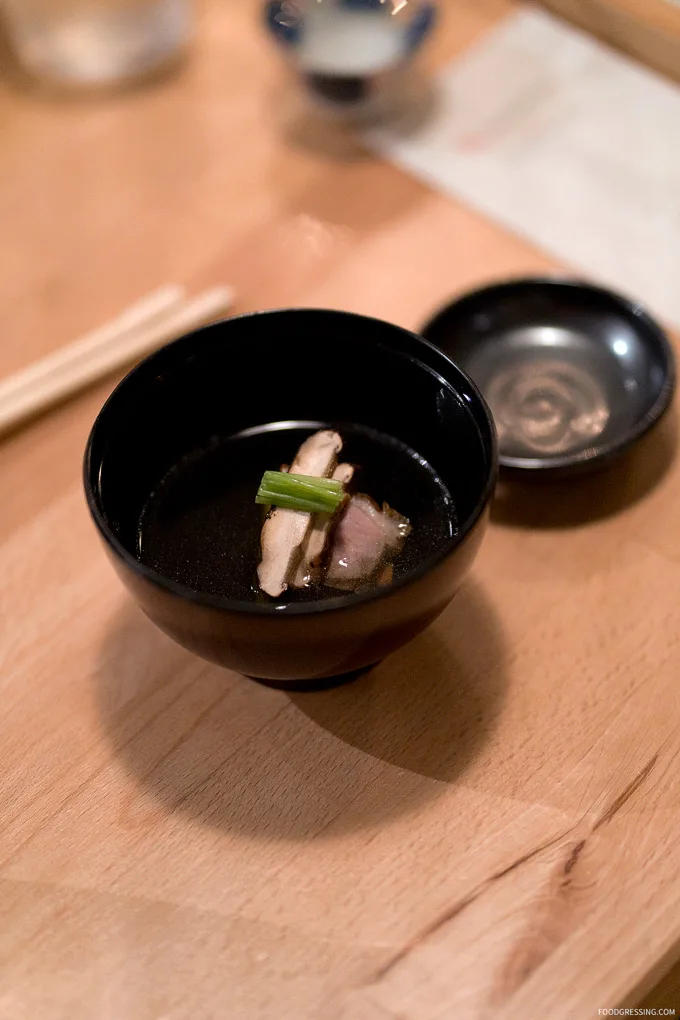 Nigiri Sushi
The selection of sushi included hamachi (Yellowtail), salmon sockeye, saba (mackerel), tiger prawn, anago (saltwater eel), and tamago (egg). The sushi rice was at body temperature and you could feel each grain of rice against your tongue.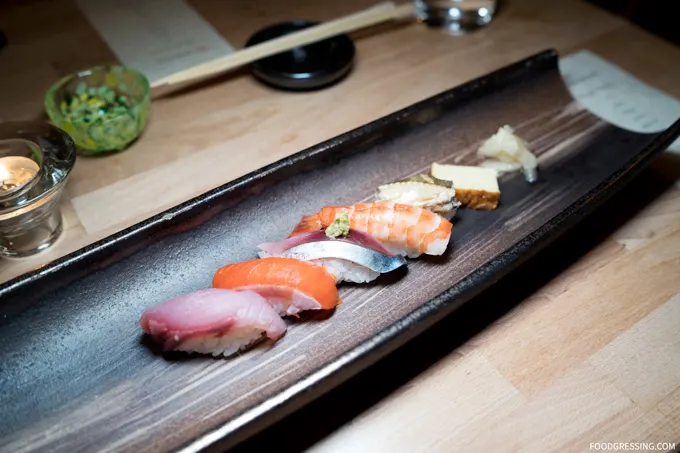 Grapefruit Jello
To finish off our meal, there was the very summer-appropriate grapefruit jello with very nice, citrusy flavours. It was accompanied by a blueberry and small slices of strawberries.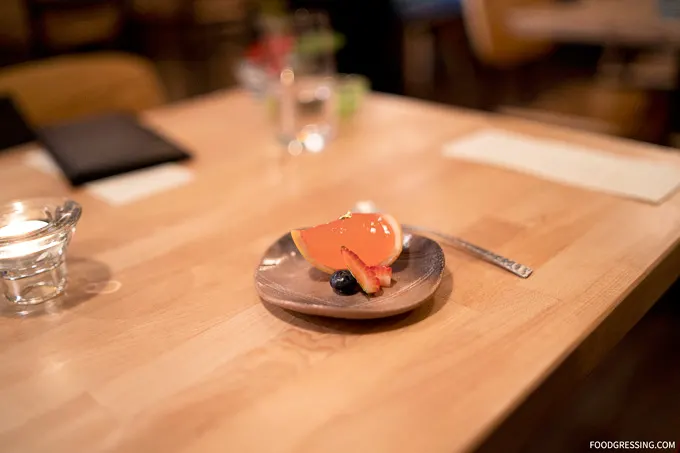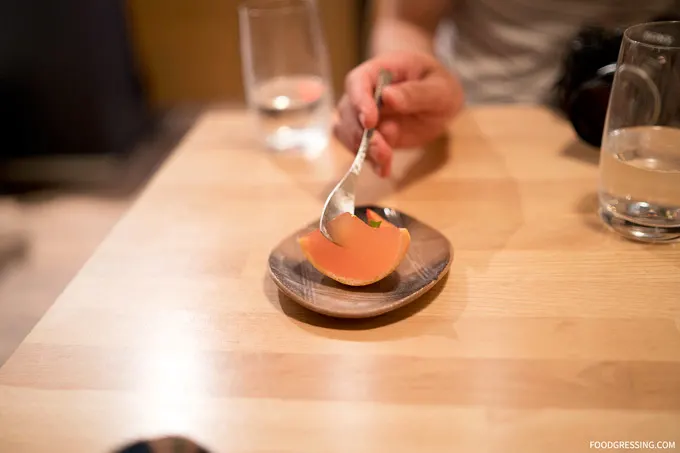 Fine-dining destination or a casual neighbourhood joint?
Alexandra Gill raised this question about Masayoshi from her review from 2016 and I wondered that myself during the meal. The food itself and the price-point seems to be at a level for fine dining but the atmosphere of the restaurant makes it feel like your slightly-more-upscale-neighborhood sushi bar. However, the service isn't quite where I would like for a fine dining establishment. The servers seemed a bit rushed and didn't spend much time explaining the food as the dishes were presented to us. Nevertheless, the value was reasonable as we left full and satisfied.
Overall Impression
I must admit that I can't really compare this dining experience as this was my first omakase experience. However, I found that I appreciated the dishes more while writing this blog post; I gained a better understanding on the food after doing some research. At $120 pp, the price point seemed more reasonable compared to one-star Michelin restaurants in San Francisco that were charging $200+ USD pp. Anything higher might be too expensive for the Vancouver market. The area of improvement could be the service which was a bit too casual and perhaps slapdash to match up with the beautifully crafted dishes. I would be interested in returning in the future to try the Nigiri Omakase. Rating: 4/5
Masayoshi
Address: 4376 Fraser St, Vancouver, BC V5V 4G3
Website: www.masayoshi.ca