As my family and I were headed to Semiahmoo Resort this past week, we passed by a uniquely designed Starbucks in Downtown Blaine.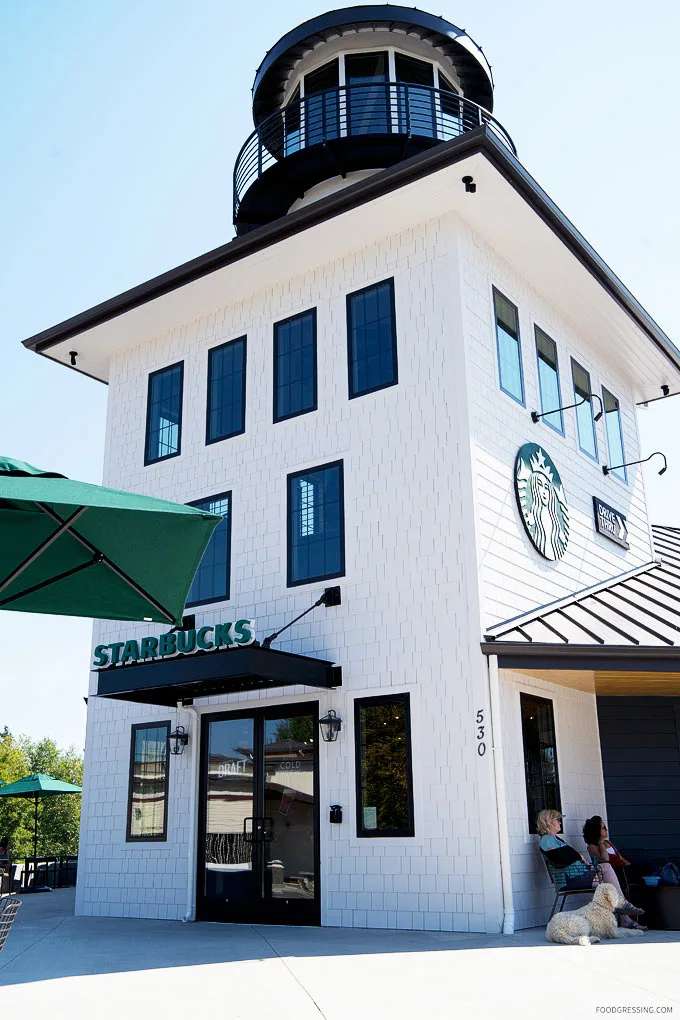 Located at 530 Peace Portal Drive, this particular Starbucks had just opened two weeks ago and was built to resemble a 19th century historic Blaine lighthouse that once stood at the entrance to Semiahmoo Bay.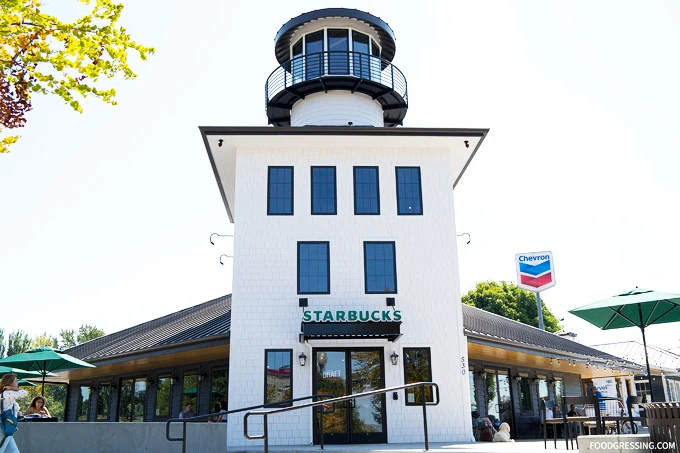 The 2,650-square-foot building features an indoor spiral staircase, an outdoor fireplace and patio. The lighthouse tower itself is 48-foot-tall.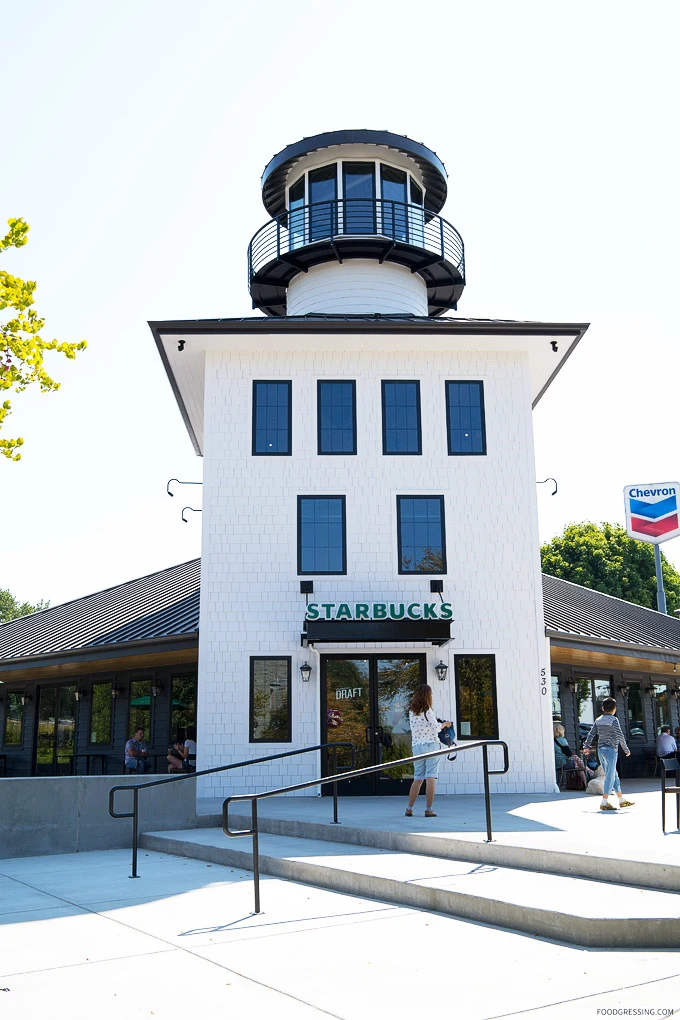 When I went inside, I noticed that the spiral staircase was off limits. There was a sign identifying it as a restricted area with access only for lighthouse keepers 🙁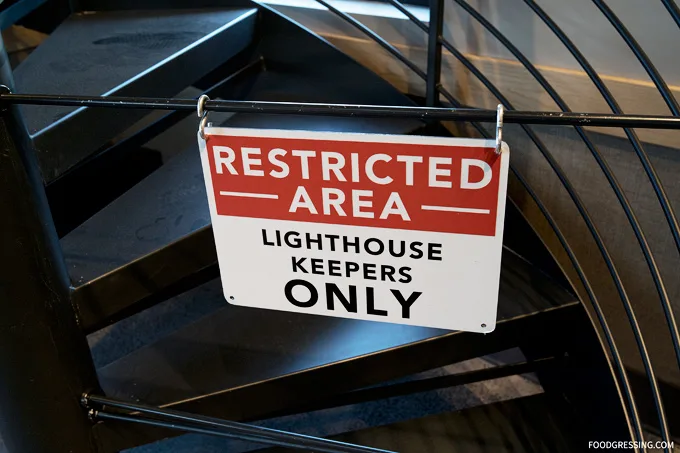 The shiny, new interior was warm and inviting with communal tables, lounge chairs and small tables.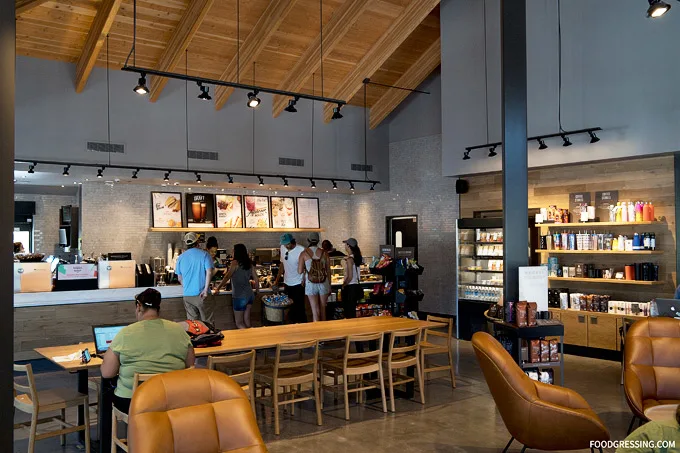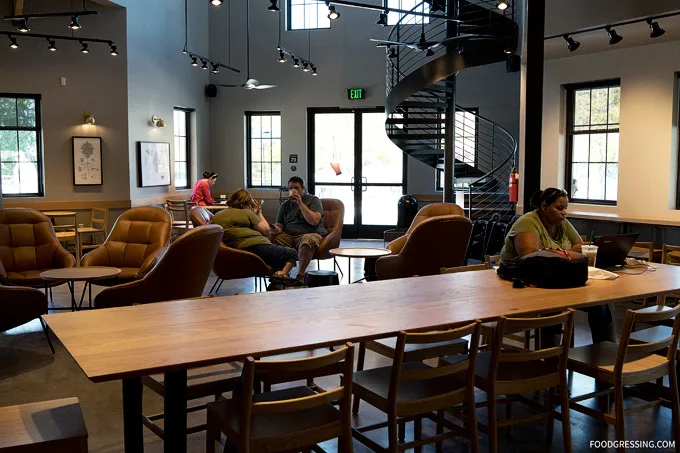 Starbucks Blaine is part of Skye Hill Station and located next to the new Blaine Welcome Center.
Starbucks Blaine Washington
Address
: 530 Peace Portal Drive, Blaine WA, USA