One of my favourite places to visit when in Seattle is the Starbucks Reserve Roastery in Capitol Hill. During my visit this past week, I noticed a new coffee-inspired mixology bar.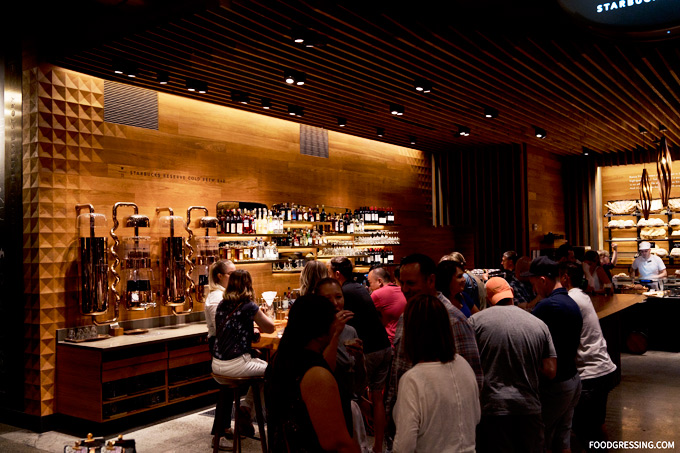 The mixology bar is adjacent to the Princi bakery (which offers Italian food) located within the Roastery.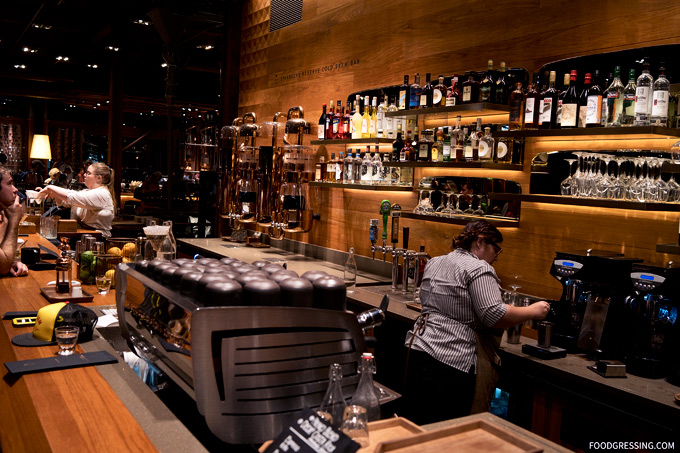 Starbuck's cocktail and Italian food offerings are apparently part of the company's strategy to reach the higher-end and fuller service part of the food and beverage market. It's also a way for Starbucks to introduce America to Italian apertivo and digestivo culture.
The mixology bar menu features Signature Cocktails inspired by Starbucks Reserve Coffee and Teavana tea, Classic Cocktails, Aperitifs (before meal drinks to stimulate appetite), Digestivo (after meal drinks to aid digestion), wine, beer, cold brew on tap as well spirit-free beverages.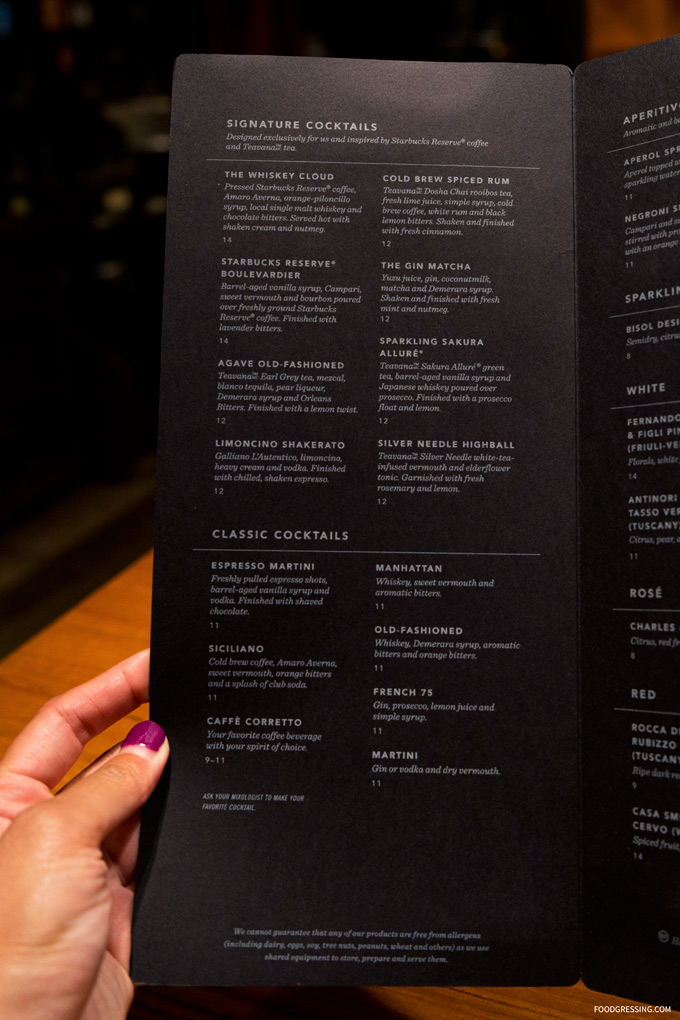 For the wine and beer selections, there are some that are noted to be ideal for pairing with Princi food.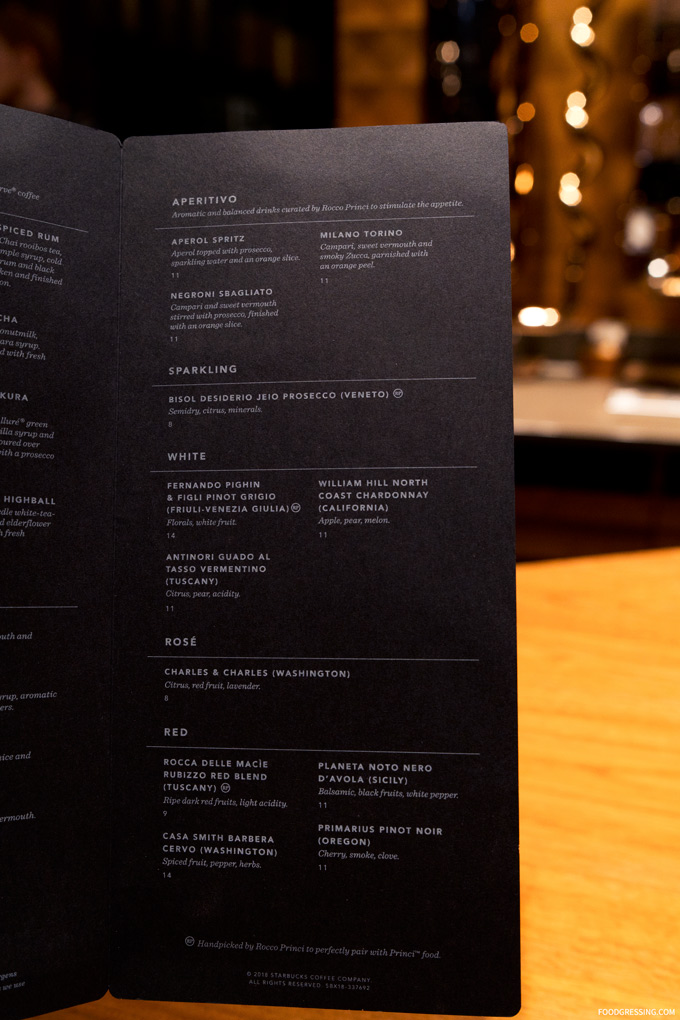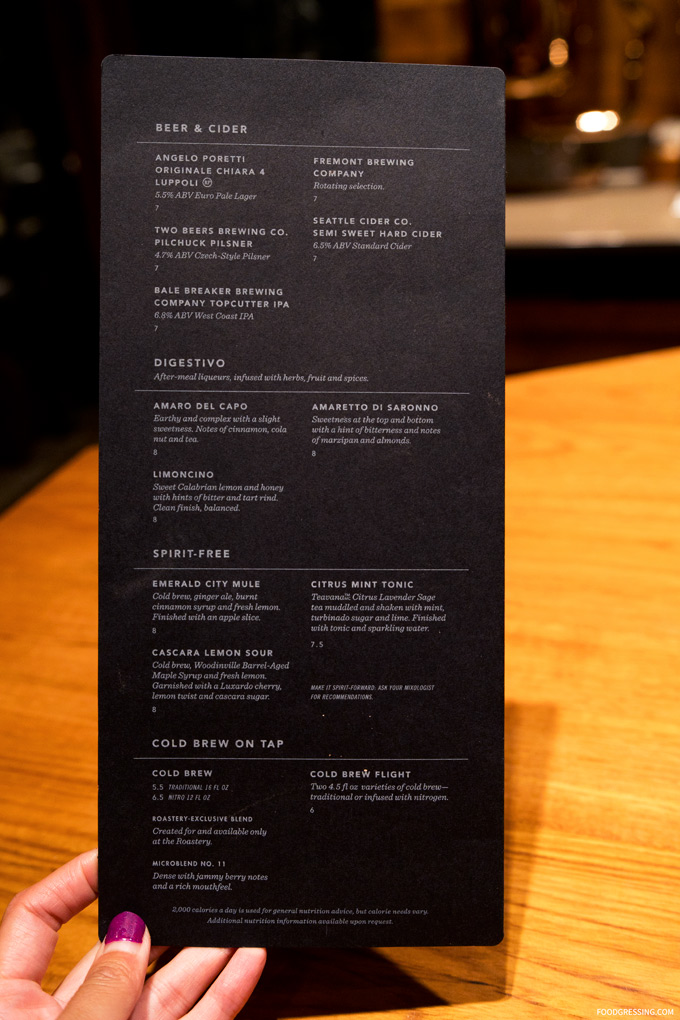 I didn't order any drinks but one customer welcomed me to photograph the drinks he ordered.
Here is the Starbucks Reserve Boulevardier ($14) where barrel-aged vanilla syrup, Campari, sweet vermouth and bourbon were poured over freshly ground Starbucks Reserve Coffee. It was finished with lavender bitters.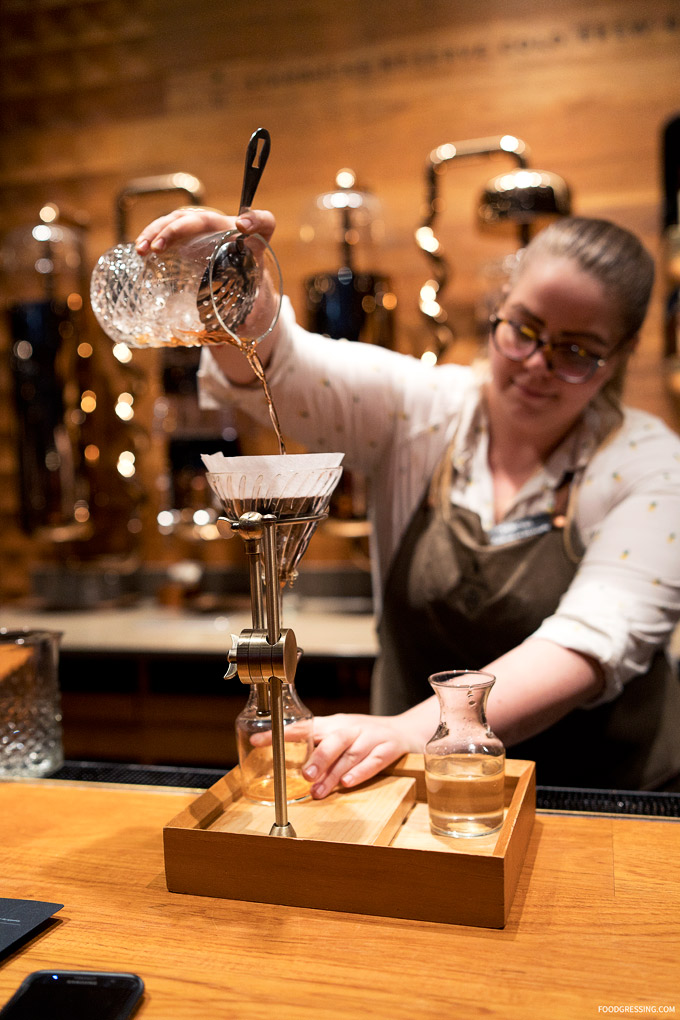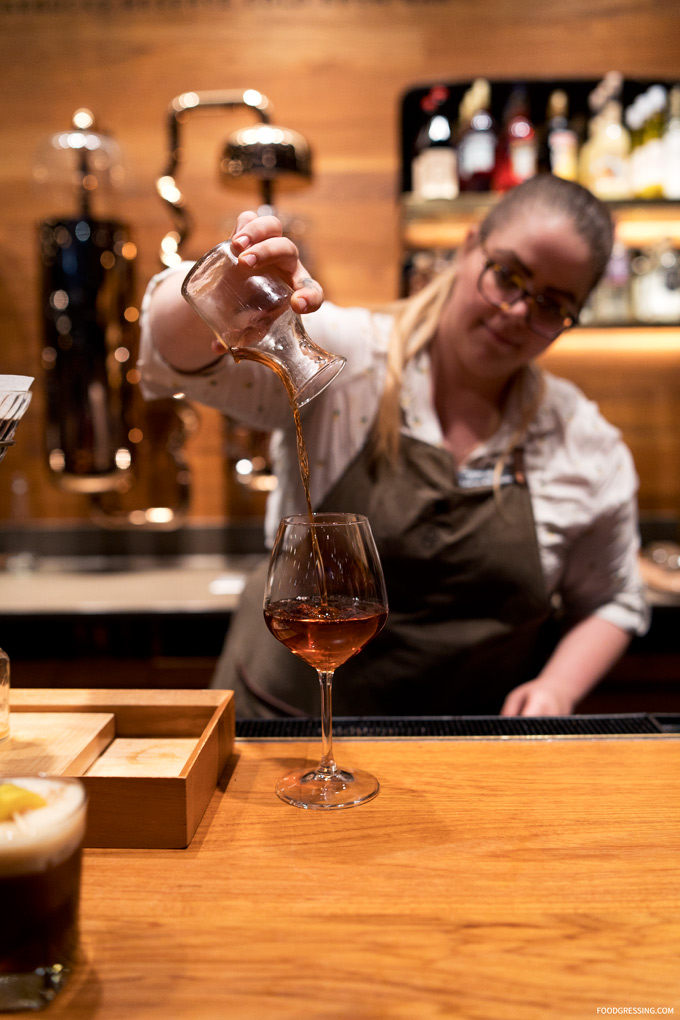 He also ordered a Cascara Lemon Sour ($8) featuring Cold brew, Woodinville Barrel-Aged Maple Syrup and fresh lemon. The garnish was a Luxardo cherry, lemon twist and cascara sugar.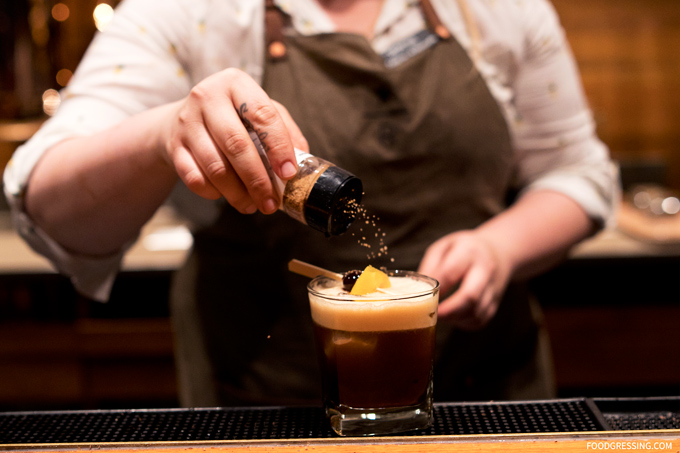 I had a great time hanging out at the mixology bar and watching the mixologists at work. If you love coffee and cocktails, the mixology bar would be something worthy of checking out.
Starbucks Reserve Roastery
Address
: 1124 Pike St, Seattle, WA 98101, USA
Website
:
www.starbucksreserve.com/