Earlier this summer, Laurence and Chico opened at Robson and Bute (see post here) showcasing a whimsical bridge between fashion and food. Now the ultra-stylish cafe is offering a to-go afternoon tea set provided by Chef Tobias Grignon of Rabbit's Food and accompanied by delicious beverages from Theodor Tea, Up Jus, La Glace and French Made.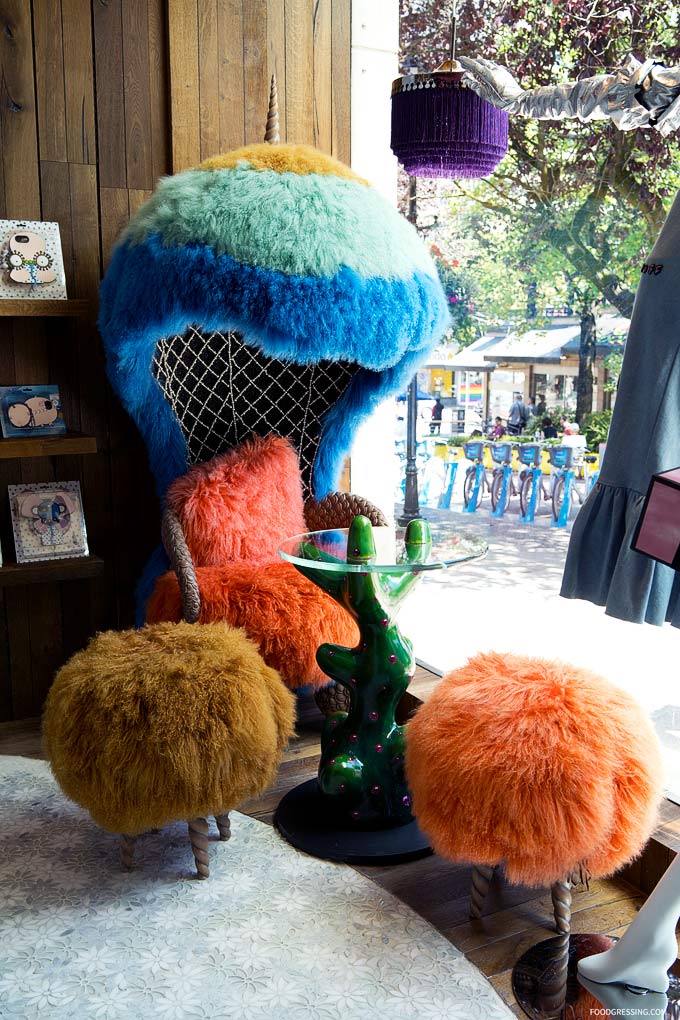 Disclosure: All food and drinks in this post were complimentary. Opinions are my own.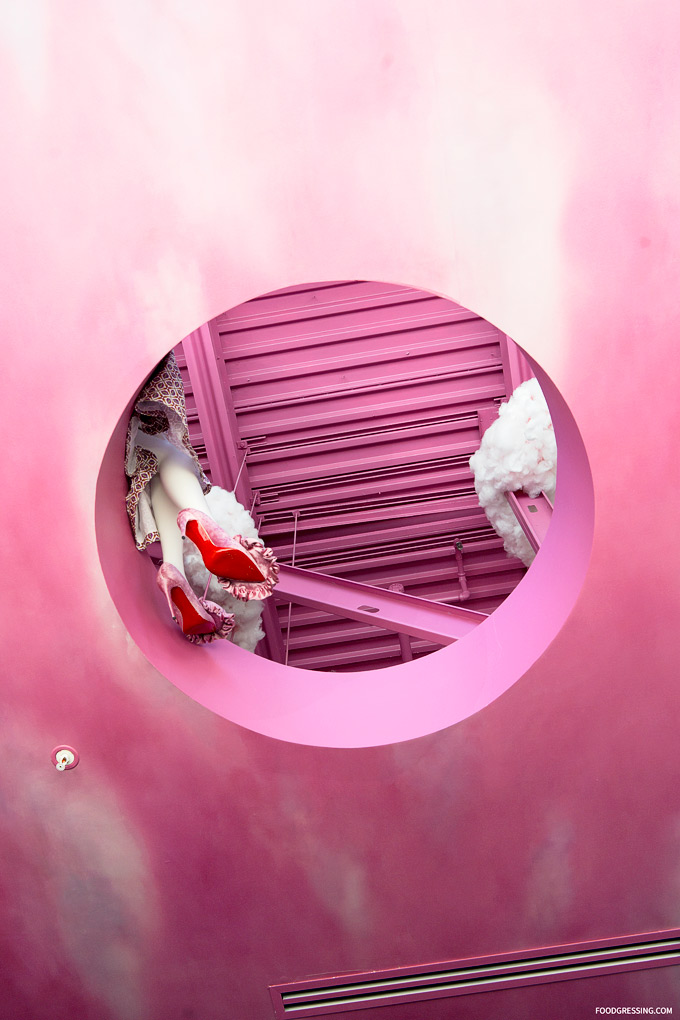 The afternoon tea set is available all day and priced at $29 per set. What is included is 4 delectable pastries as well as a tea of your choice. The set is packed into a fashionable box but customers can opt to dine-in or take it to go. I was invited to try their new to-go afternoon tea offering. Here's a look at what you can expect.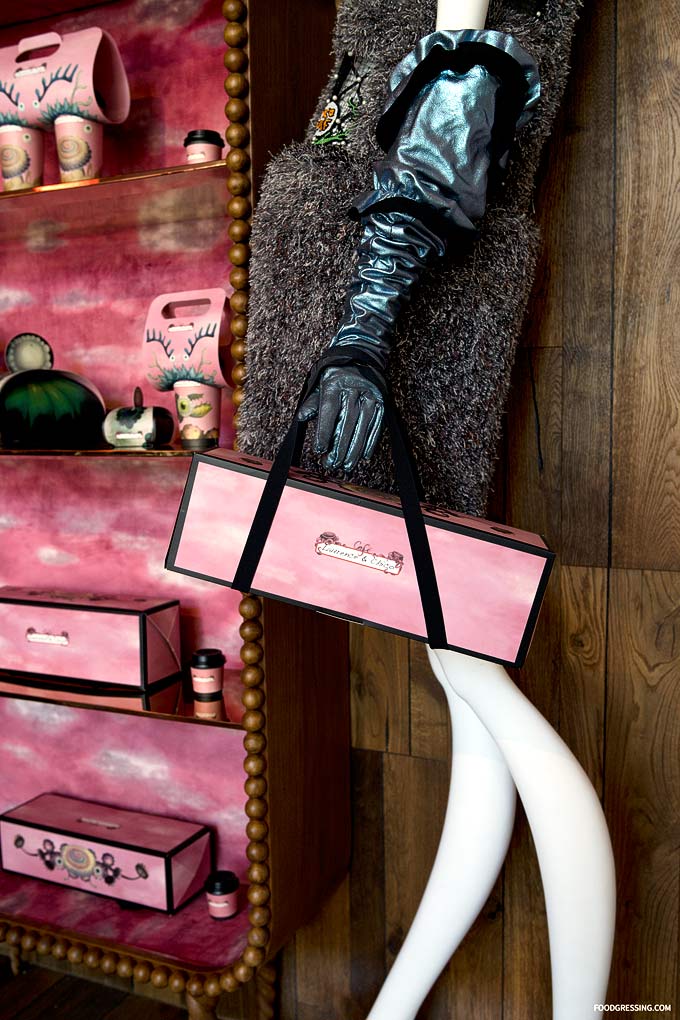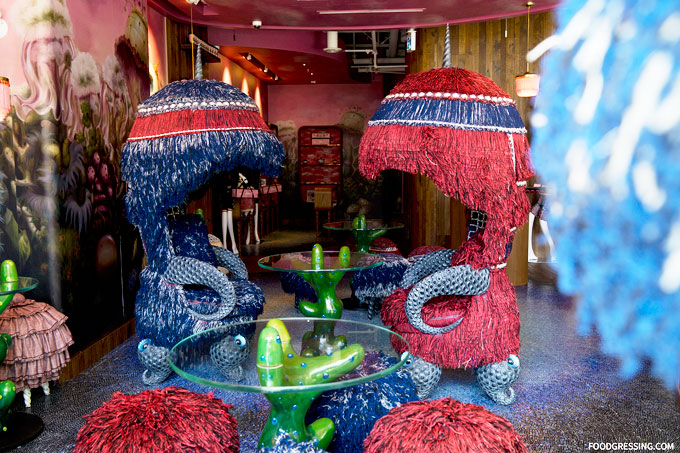 The afternoon tea set included the following:
Chicken liver onigiri with onion jam. Topped with toasted brioche crumbs and fresh thyme.
Spinach crepe with smoked tuna loin, green apple salad and egg. Topped with kewpie mayonnaise, puffed rice and fresh dill.
Chocolate cookie topped with corn custard, raw corn, chicharrón (puffed pork skin), nectarine, mint and chili.

Beet and buttermilk eclair with Italian meringue, raspberry powder and pistachios.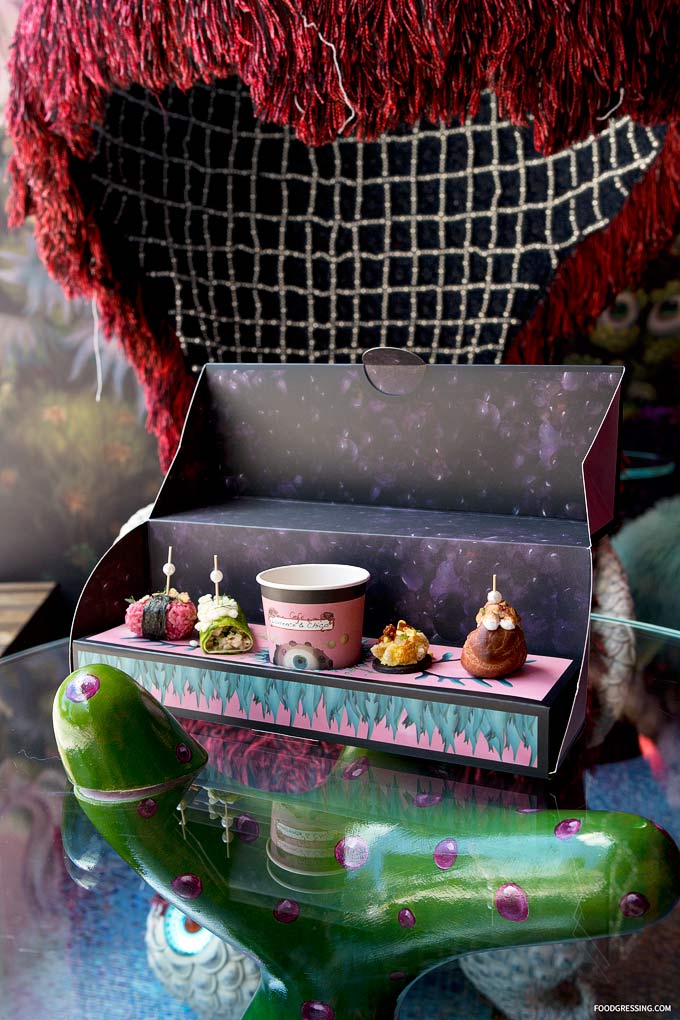 I went with an herbal tea choice: Joie de Vivre.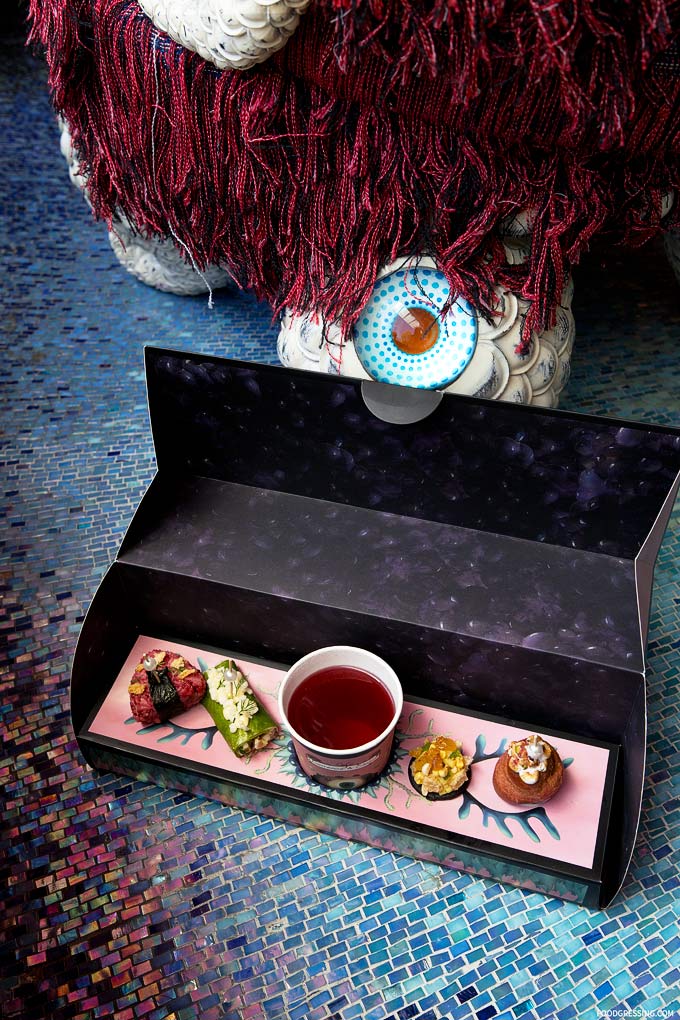 All the pastries in the afternoon tea were creative and were well-executed.
The onigiri was nicely packed; you could feel each grain of rice against your tongue. The chicken liver pate was packed into the middle. The toasted brioche crumbs added a nice textural contrast.
The spinach crepe had a springy and thin texture. The filling was an interesting mix of ingredients for the filling (tuna loin, green salad, egg) but they all worked well together.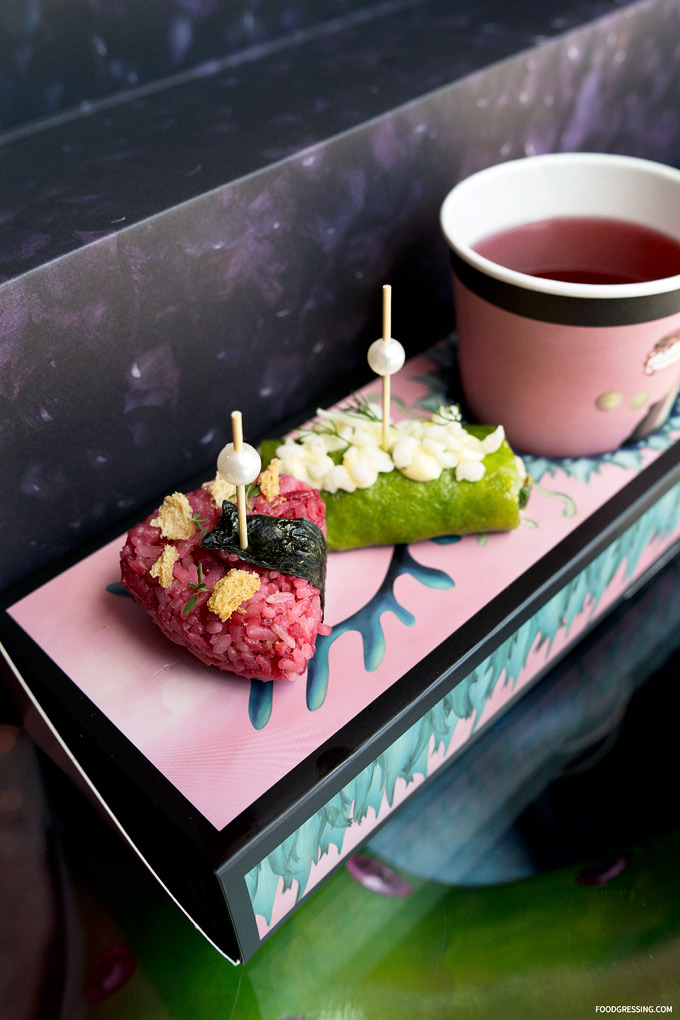 The chocolate cookie was wonderfully crispy and crunchy. The toppings had a nice mix of sweet and spicy flavours.
The beet and buttermilk eclair had an ultra smooth and creamy filling. The meringue had been torched slightly for flavour.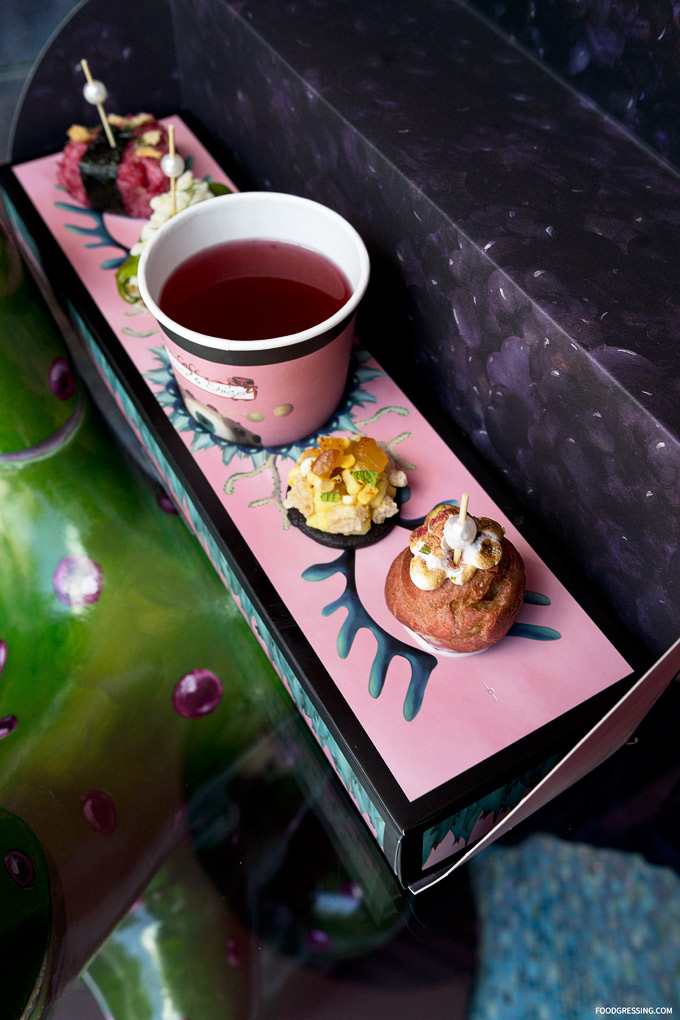 Overall Impression
Laurence and Chico has probably one of the most creative and interesting selection of pastries available in the city. If you're headed for a picnic and what to do enjoy something more unique, the to-go afternoon tea set from Laurence and Chico might be an interesting option.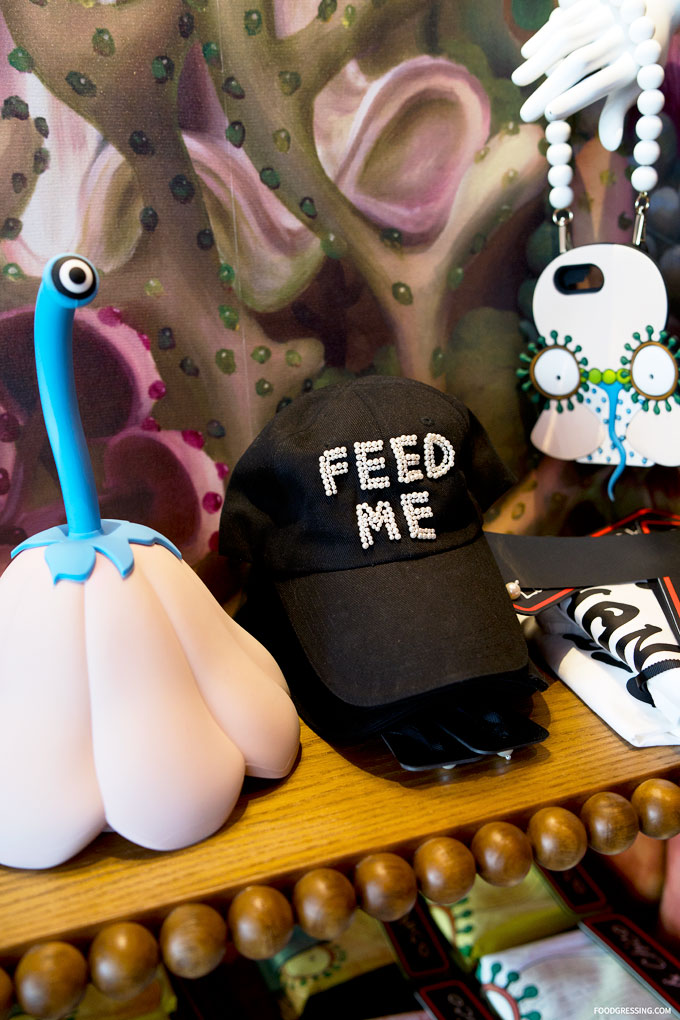 Laurence and Chico
Address
: 833 Bute St, Vancouver, BC
Website
:
www.laurenceandchico.com/