At the newly opened Laurence and Chico Cafe, the worlds of fashion and food collide. New York-based designers, Laurence Li and Chico Wang, are known for their vividly-coloured contemporary accessories and womenswear brand sported by the likes of Cardi B and Solange Knowles. But in this new joint venture, the fashion duo have decided to open a stylish cafe in Laurence's hometown of Vancouver.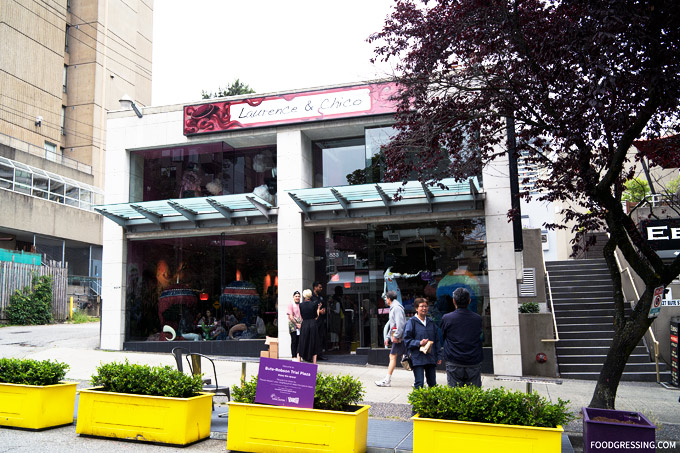 The 2,000 square feet space located at the corner of Robson and Bute is part cafe and part fashion retail store. I attended a media preview at Laurence and Chico Cafe last week. Here's a look at what you can expect.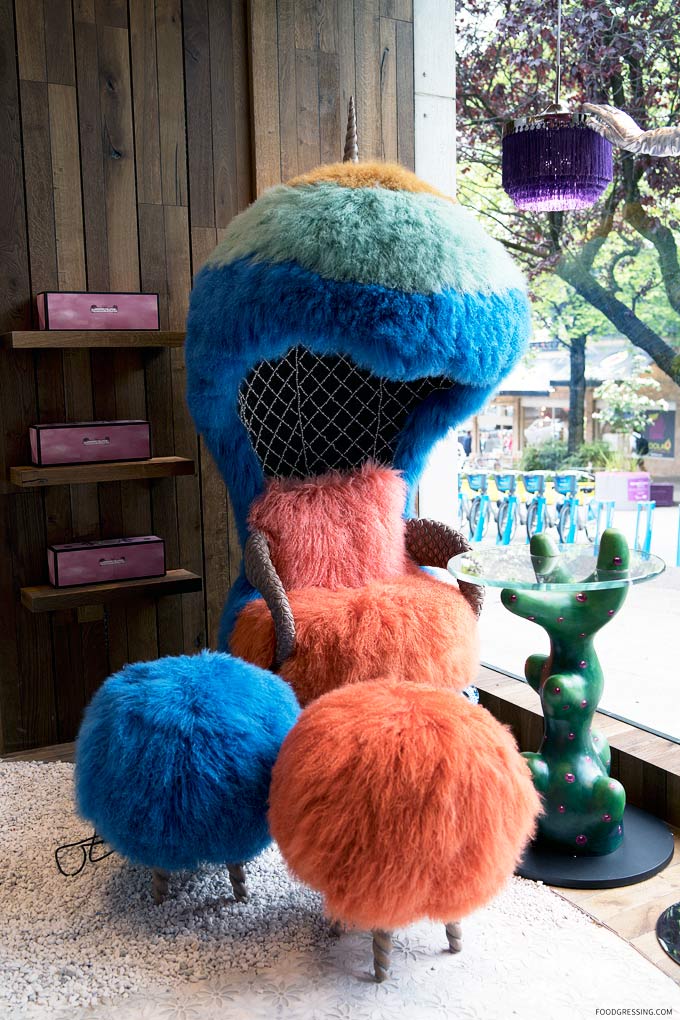 Interior
It's all in the details and Laurence and Chico have dressed up the cafe in whimsical fashions from head to toe. From the creature-esque armchairs, colourful murals to intricately dressed mannequins, your head will be turning once you walk into Laurence and Chico.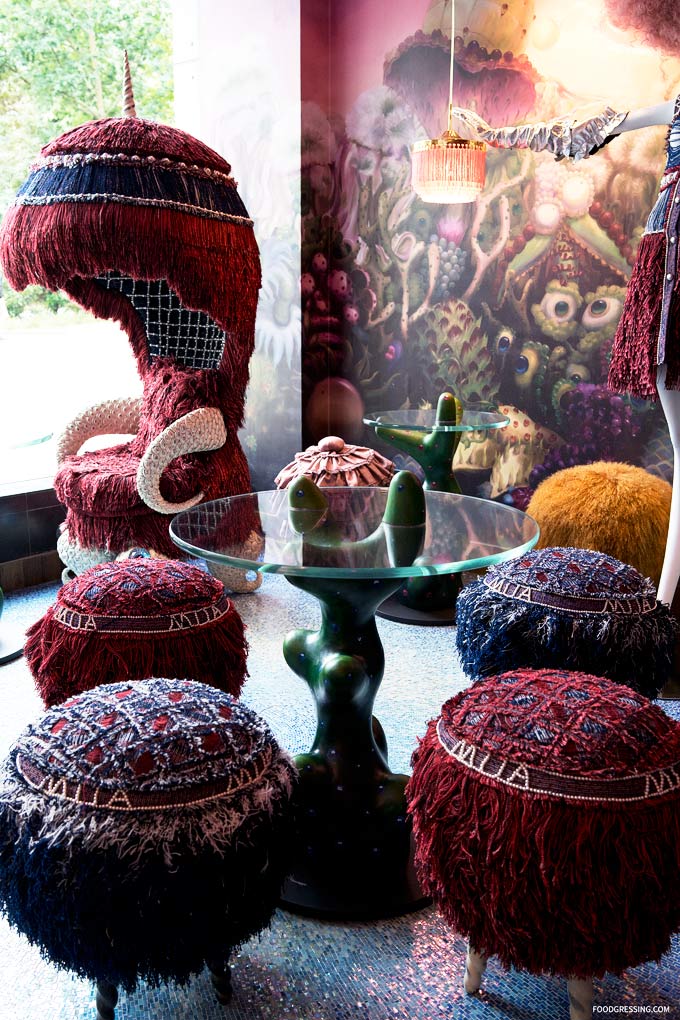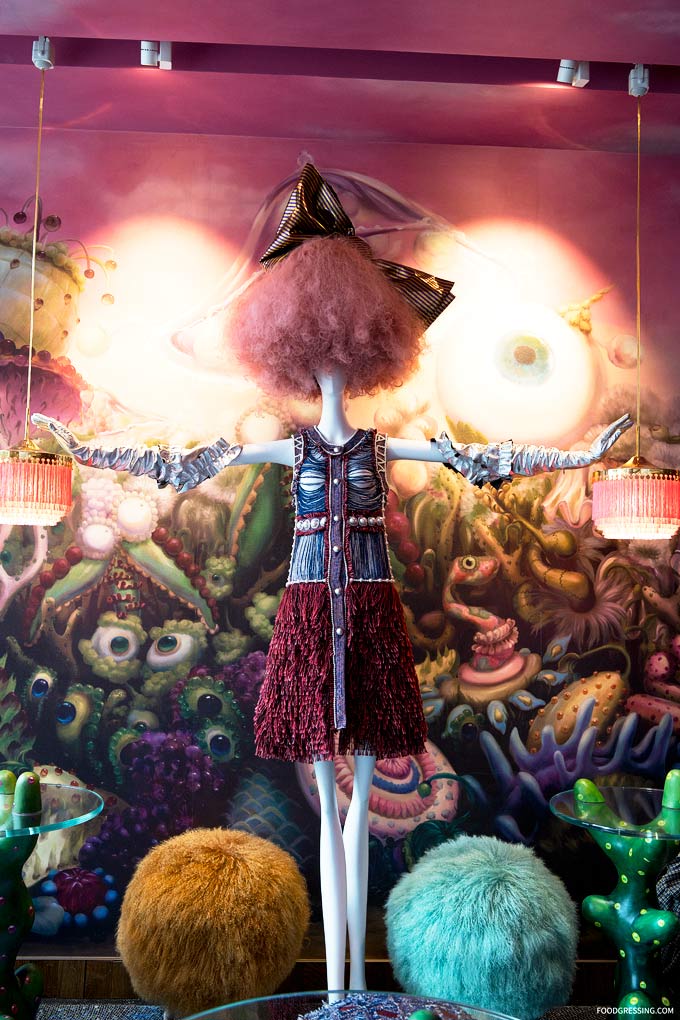 Cafe
On the cafe side, you'll find pastries, cakes and confections sourced from local bakeries as well as espresso-based beverages. Afternoon tea service is expected to roll out in the coming weeks.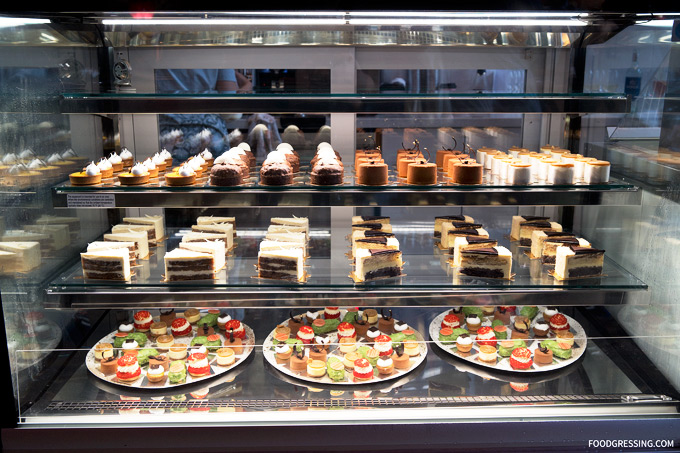 Some of the pastries I tried at the event include a pistachio eclair, lemon meringue tart, strawberry cream puff and more.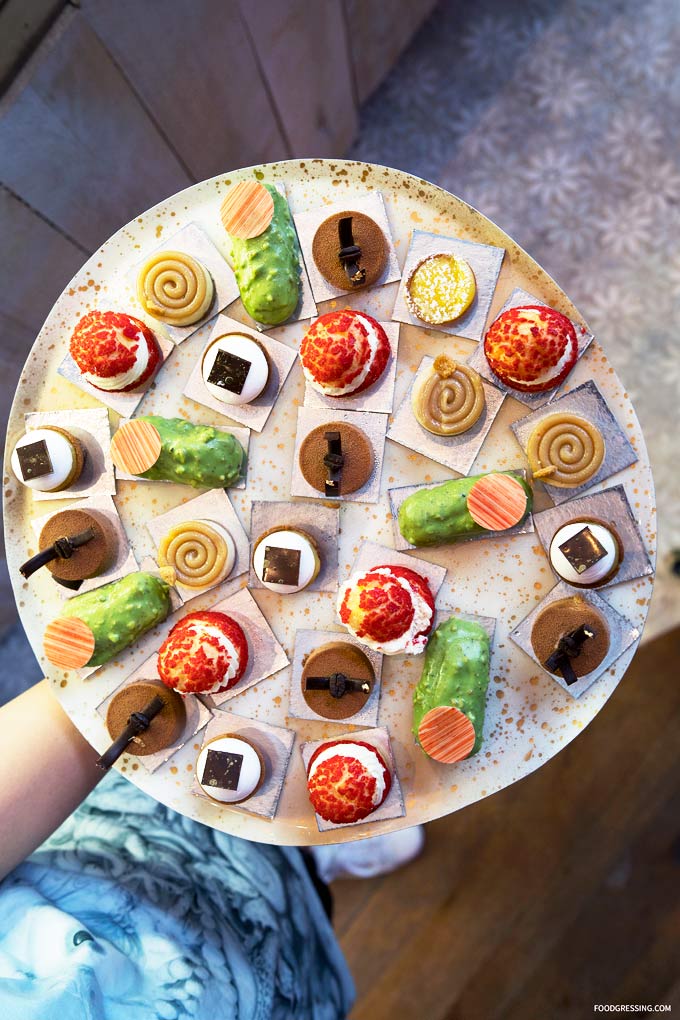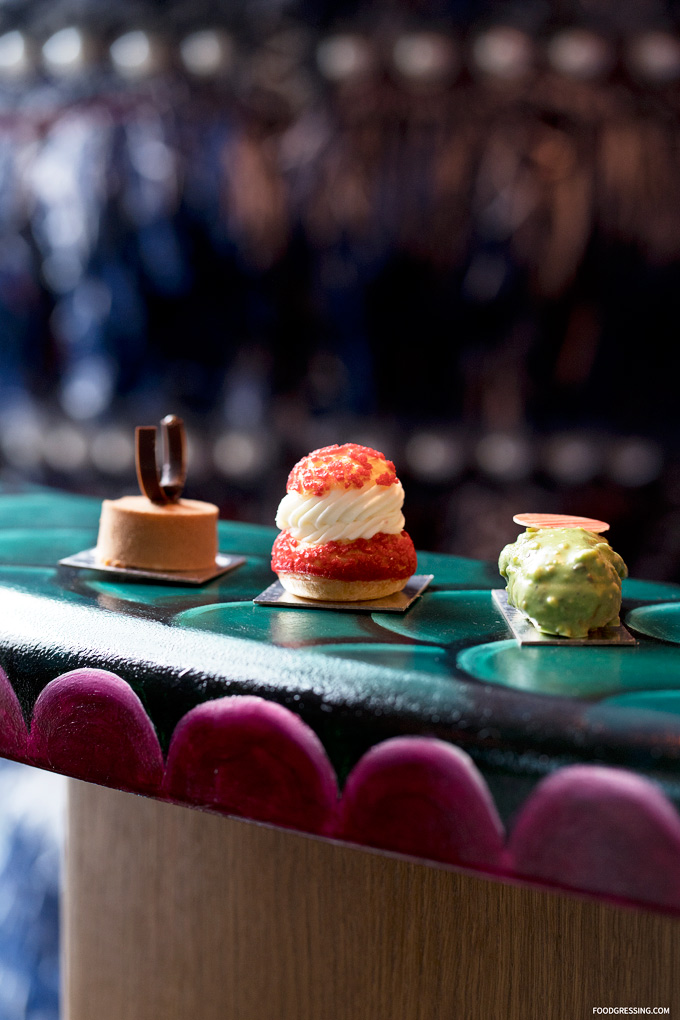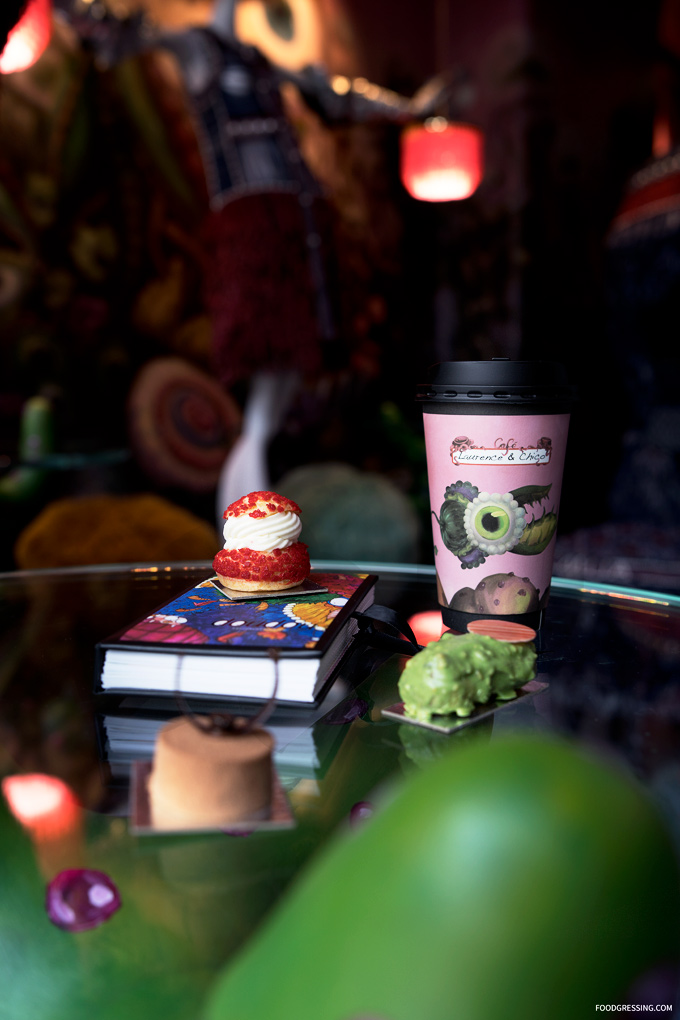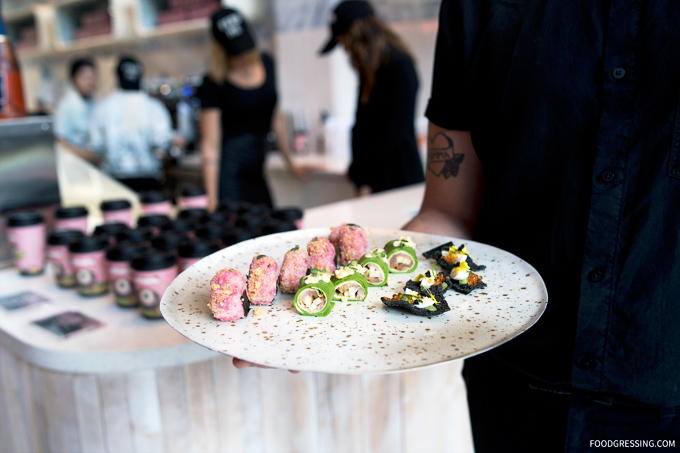 French artisanal ice cream parlour, La Glace, also supplies ice cream treats to the cafe.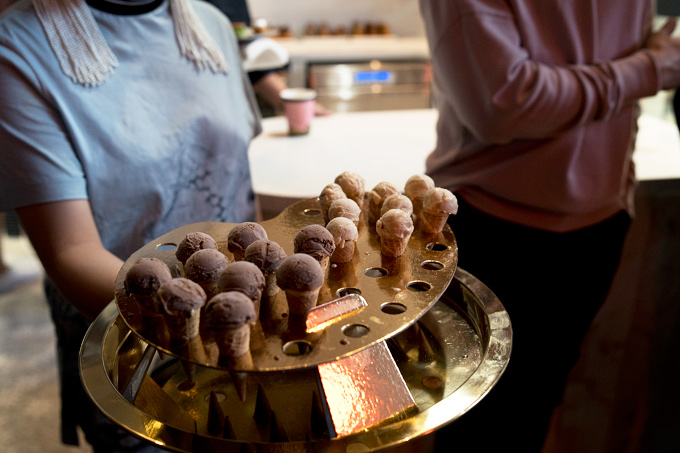 Retail
On the retail side, items designed by Laurance and Chico are available for purchase including postcards, bags, t-shirts and more.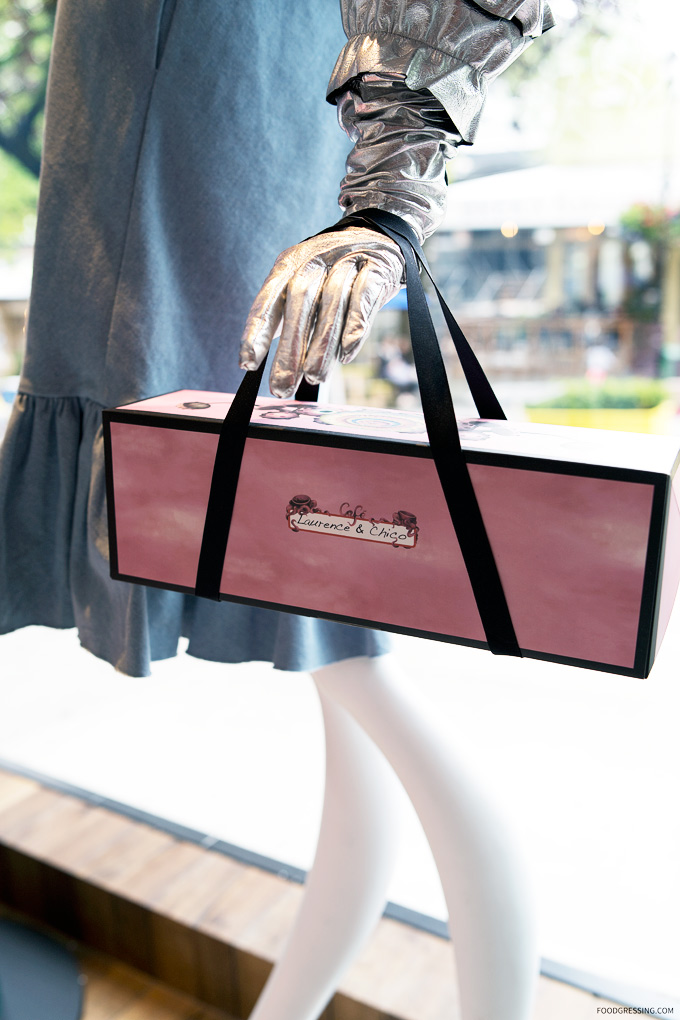 Themed Bathrooms
While you are at the cafe, you might just want to take a selfie or two inside the restroom. One of the restrooms is rubber ducky themed where you just need to look up and you can see the ceiling adorned with them.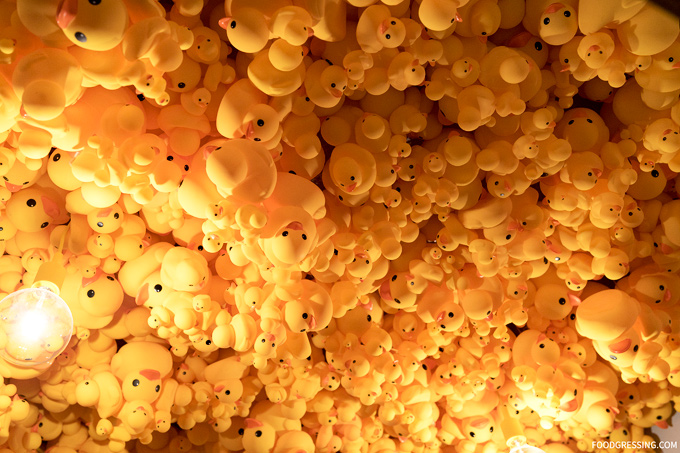 There's also a floral-themed bathroom featuring paper-mache flowers.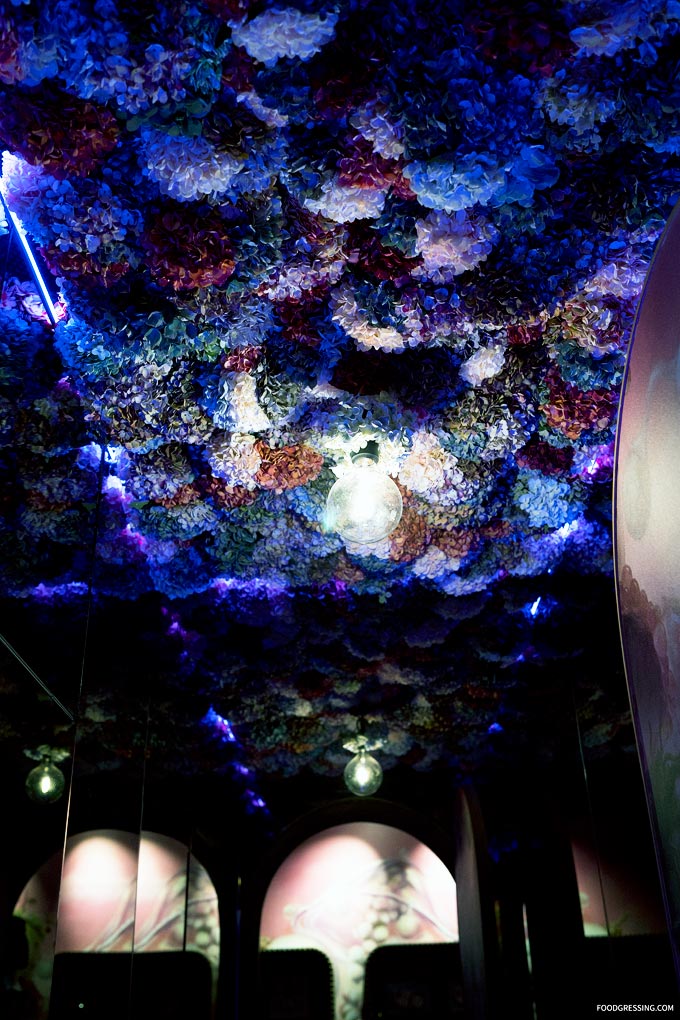 I look forward to seeing what is in store with Laurence and Chico in the future in terms of fashion and at the cafe.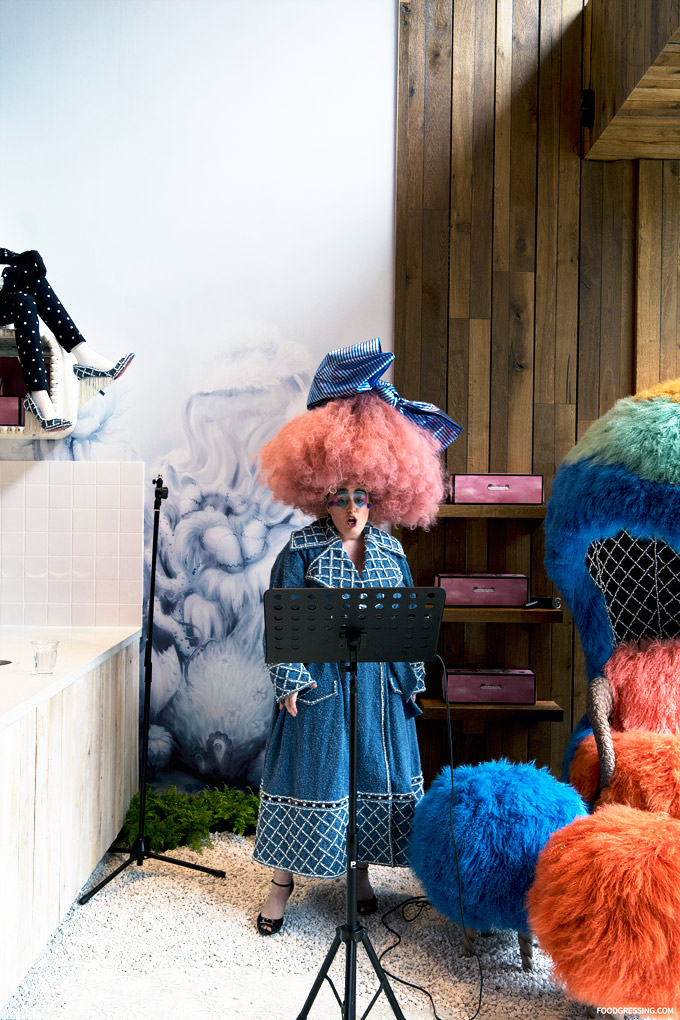 Laurence and Chico
Address: 833 Bute St, Vancouver, BC
Website: ‎www.laurenceandchico.com/