On our day trip to Seattle this past week, we discovered a charming playground at Seattle Center called Artists at Play. Designed by a team of artists, Artists at Play was opened three years ago and features artistic, sound and motion-themed play elements.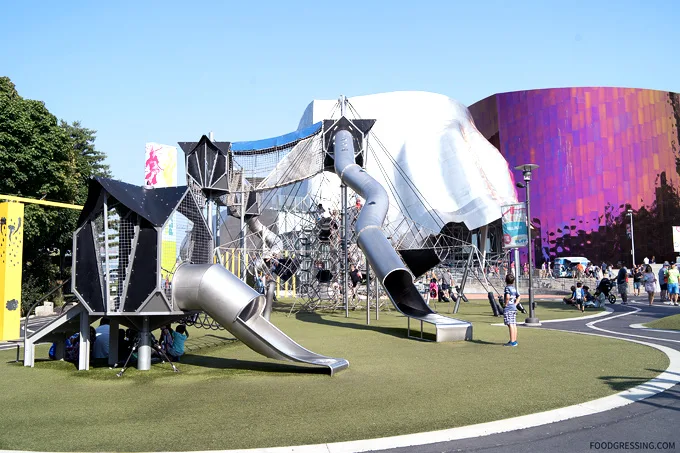 Seattle Center Location
The playground is located at Next 50 Plaza between the Museum of Pop Culture (MoPOP) and the Seattle Center Armory, just north of the Monorail station. The Seattle Space Needle is also a few steps away from the playground.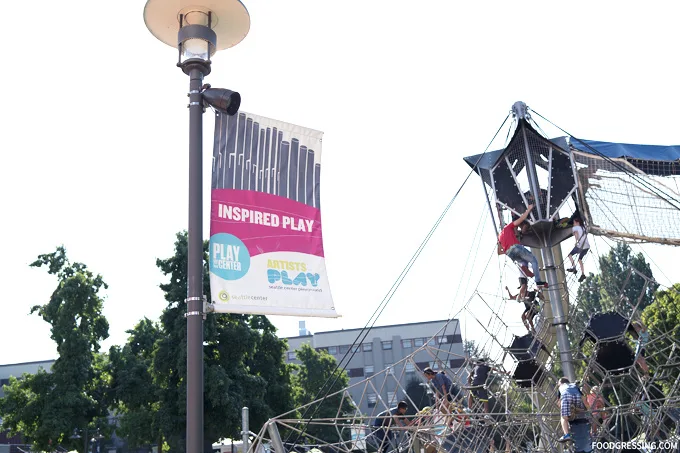 Climbing Tower
One highlight of the playground is the 30-foot climbing tower, one of the tallest such structures in North America. I saw that kids were having a great time scaling the rope ladders and climbing net, exploring the suspension bridges, and going down the tall tube slides.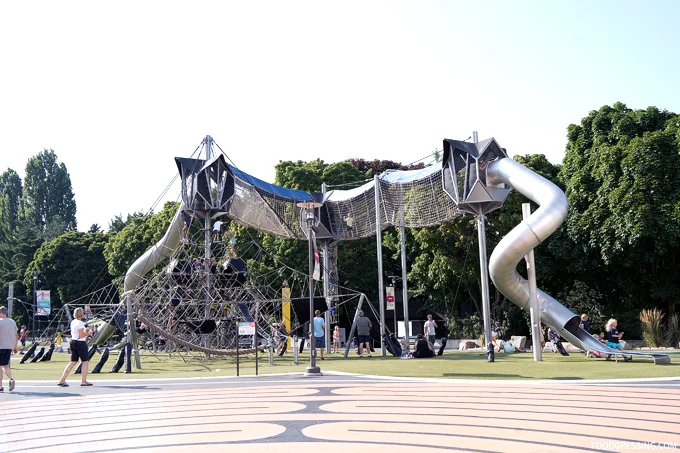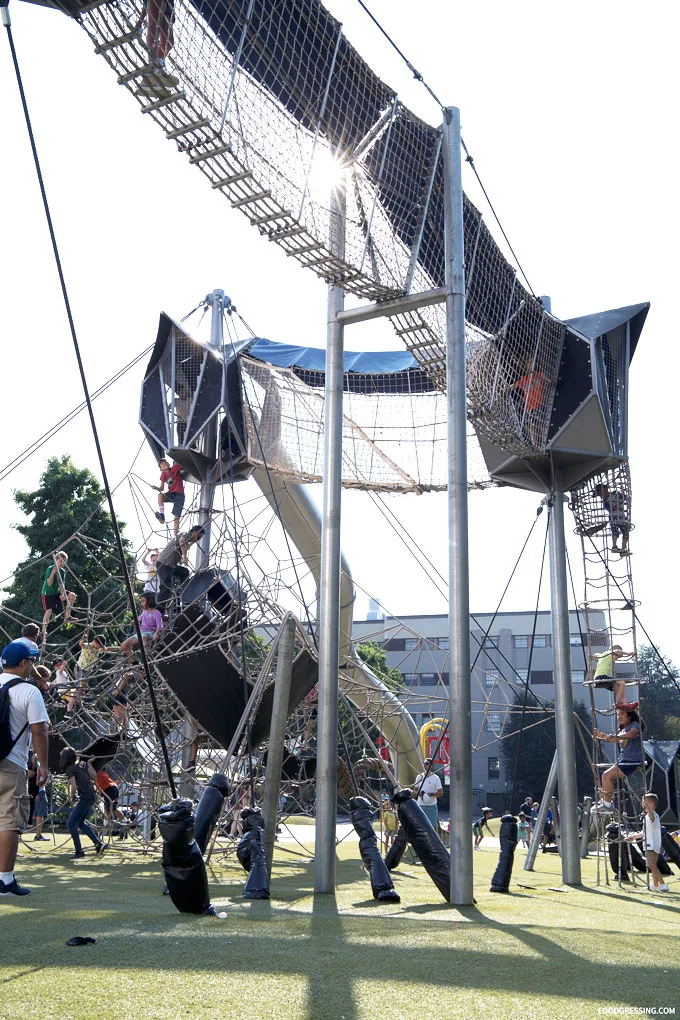 The recommended age for tower is 5 – 12 and it recommended that adults know their children's abilities before allowing them to play on the tower.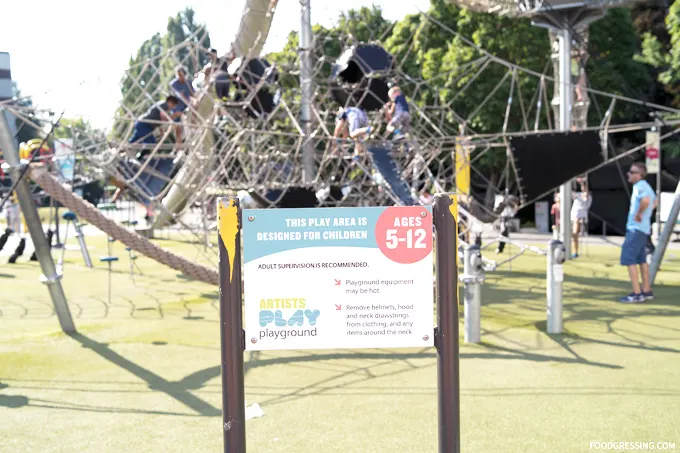 Musical Elements & Accessible
Some tamer playground elements include the human-powered accessible-friendly carousel, child-inspired musical instruments, listening stations, and sound swings.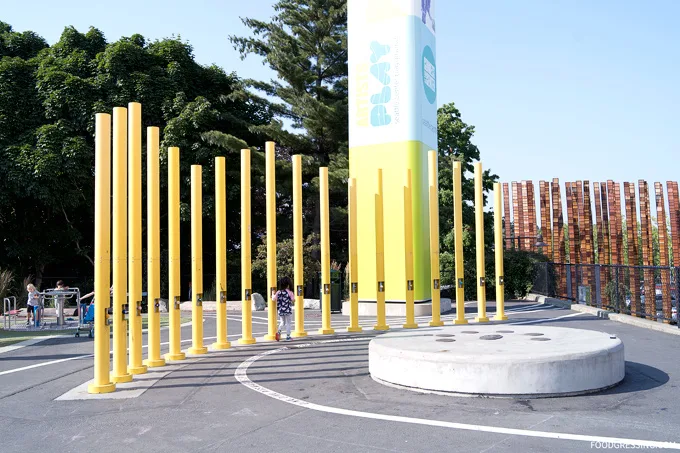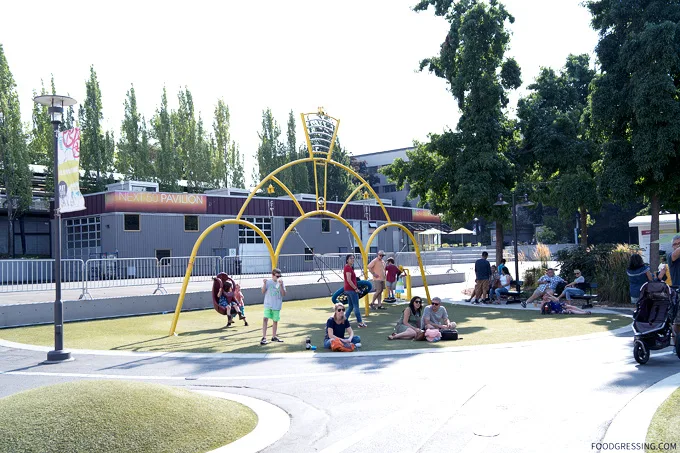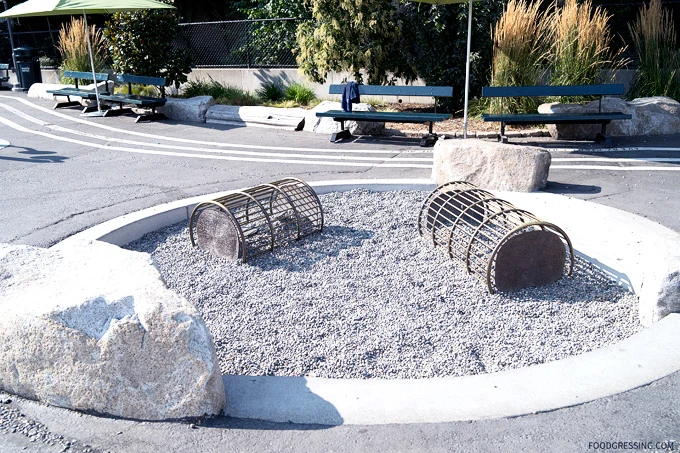 There's also a smaller play set for the little ones.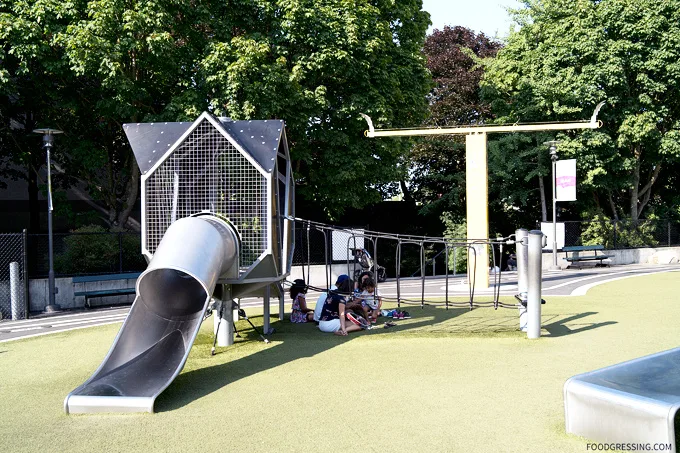 For parents, there are benches to sit on but not as much shade as I would have liked. I sat on the artificial lawn underneath the tower with some cover and it was very comfortable.
Overall Impression
We had a great time exploring Artists at Play and I would recommend other families to visit the playground if they are visiting the Seattle Center area.
Artists At Play
Address
: 305 Harrison Street, Seattle,WA 98109
Website
:
www.seattlecenter.com/locations/detail.aspx?id=170